AS SSD
We turn to AS SSD to look at the drive's performance at incompressible data. The Silicon Motion 2246 controller does not do any data compression so its performance should largely mimic to what we have seen with the Iometer.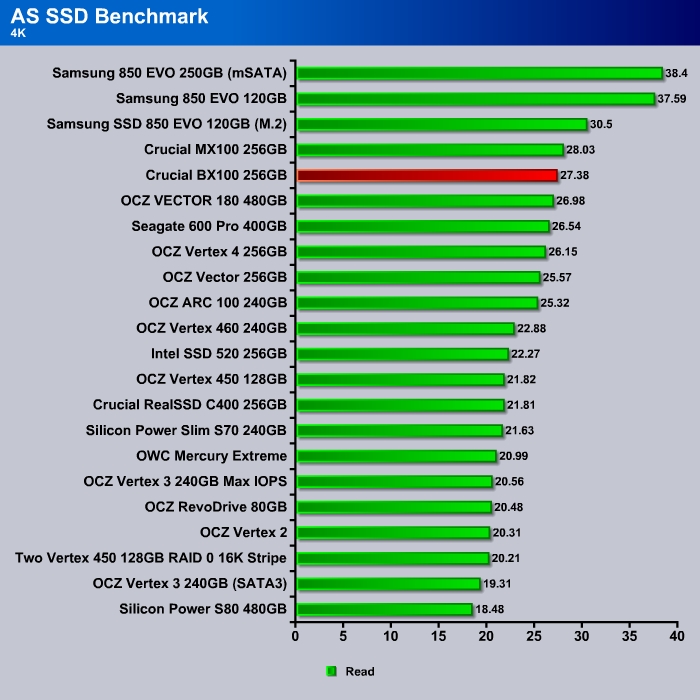 The random read for the BX100 is just a tad behind the MX100 and falling just behind the Samsung 850 EVO.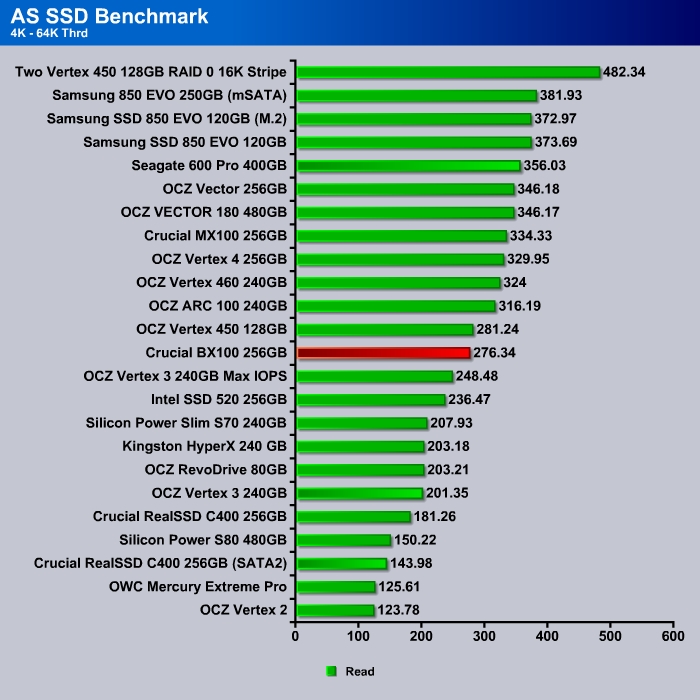 The performance difference between the BX100 and the MX100 has widened where the BX100 is trailing the MX100 by 17% as the threads increase.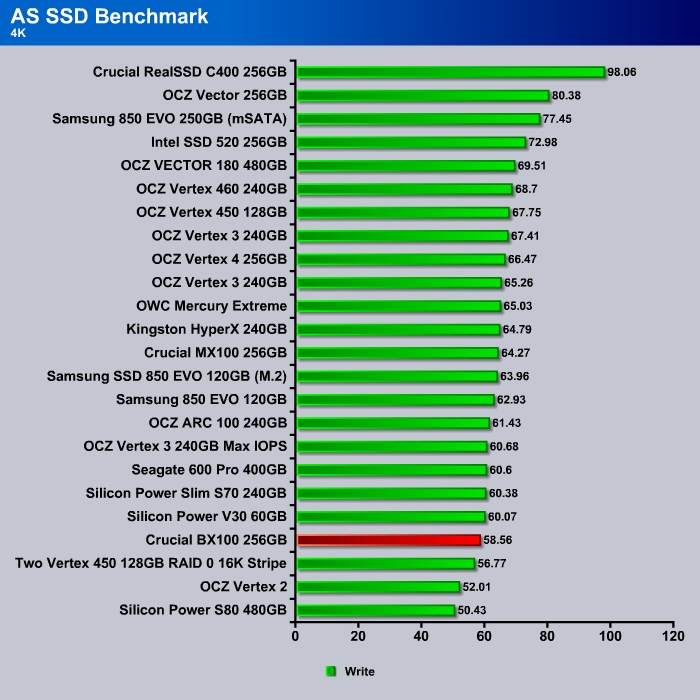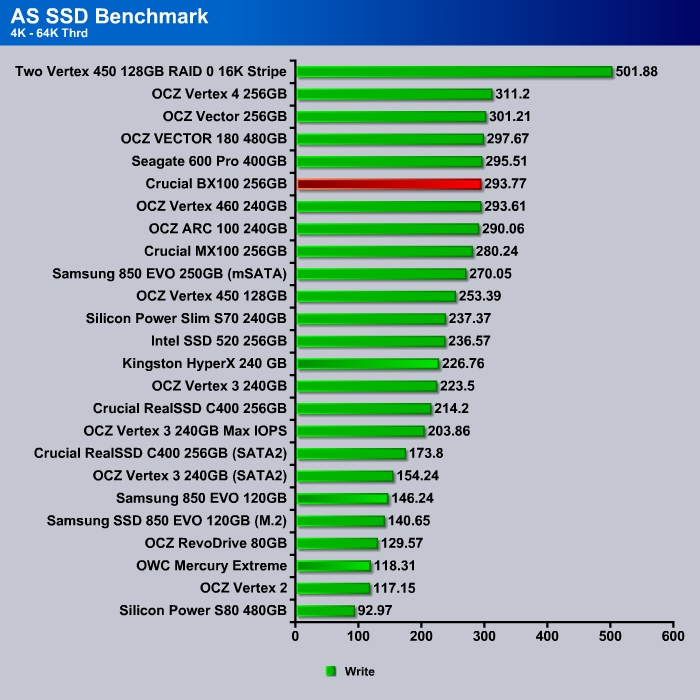 Random write for the BX100 is a bit weak where it is 10% slower than the MX100. However, higher thread has the BX100 coming in slightly ahead with 293.77 MB/s compare to the 280.24 MB/s from the MX100.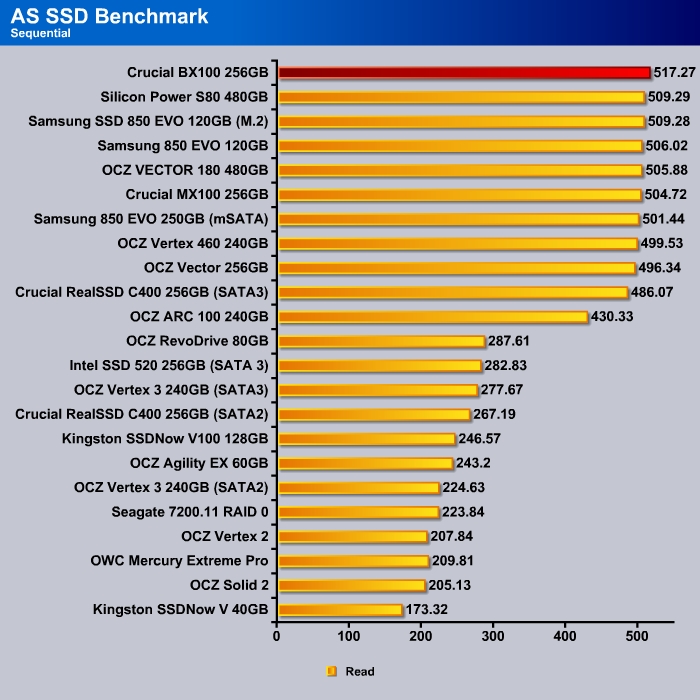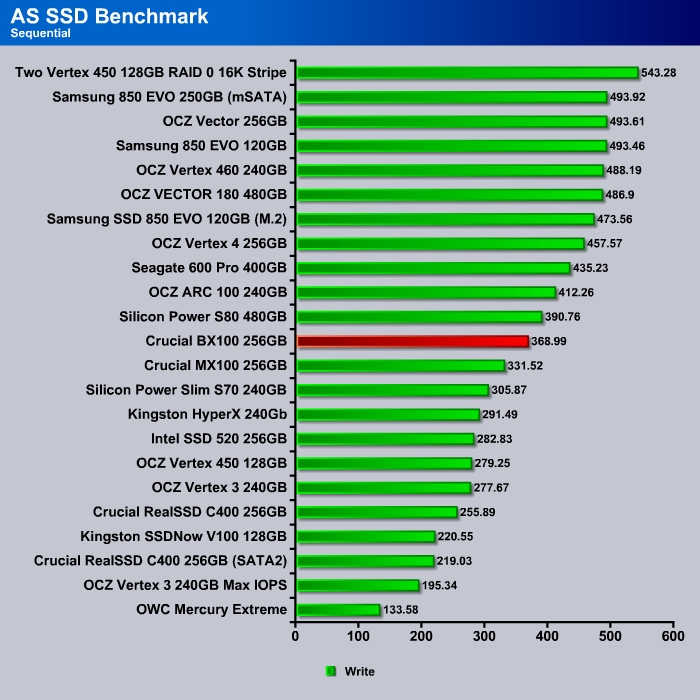 The sequential read for the BX 100 is excellent, taking the top spot here. Though the sequential write is in the middle of the pack with 368 MB/s. It is, however, 10% faster than the MX100's.
Crystal DiskMark 3.0.3 x64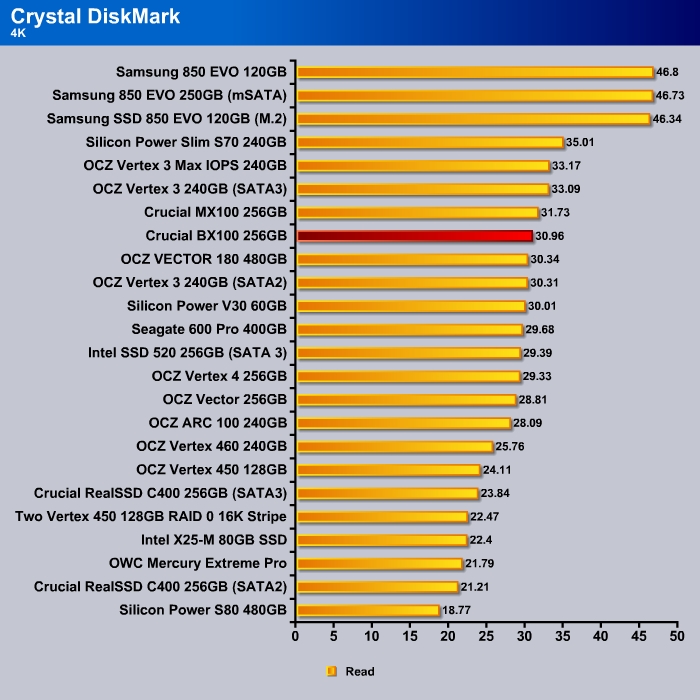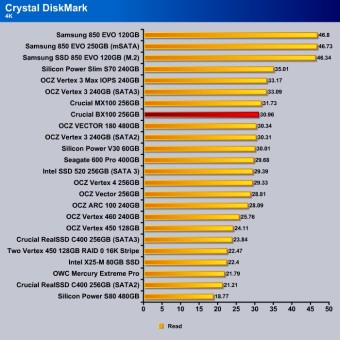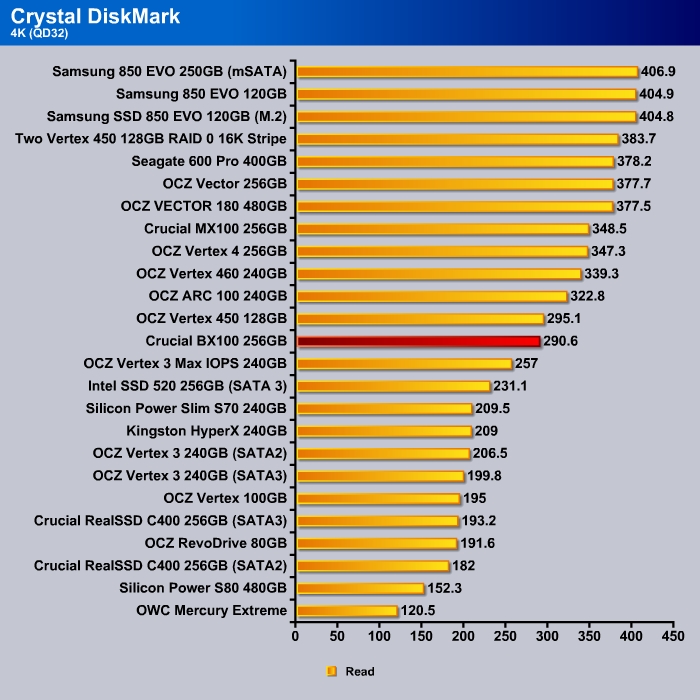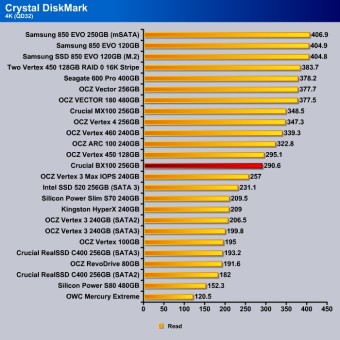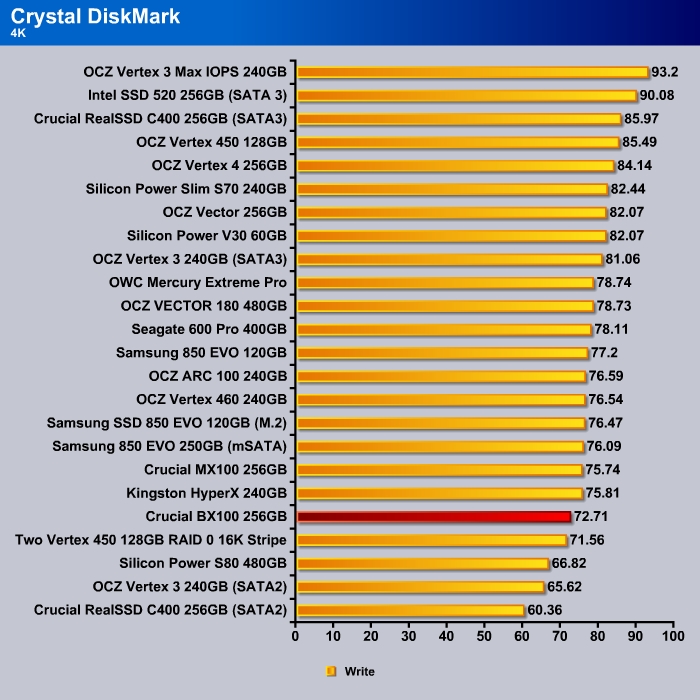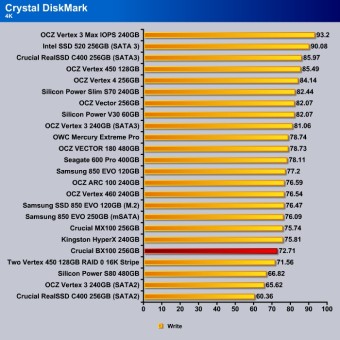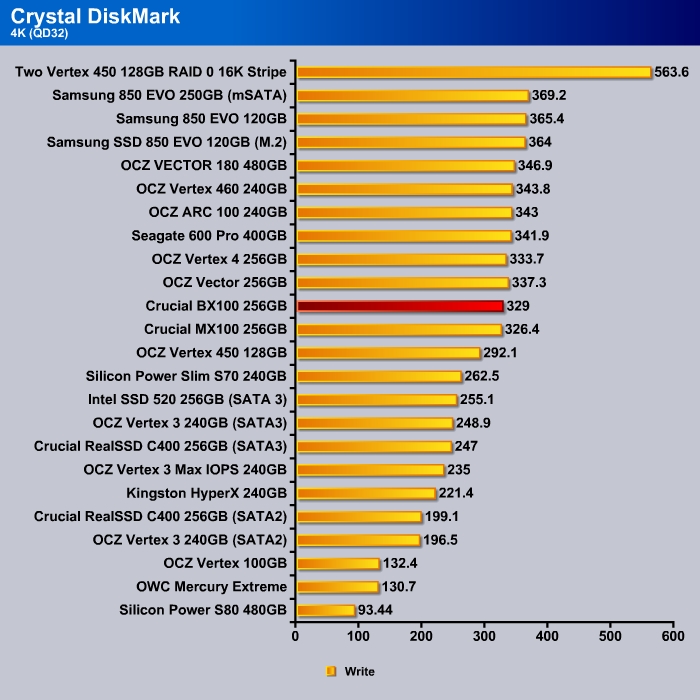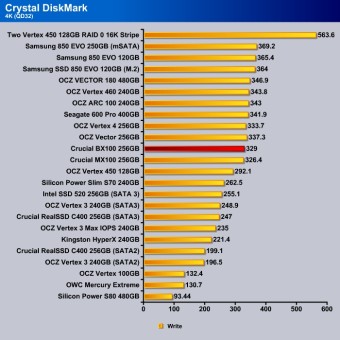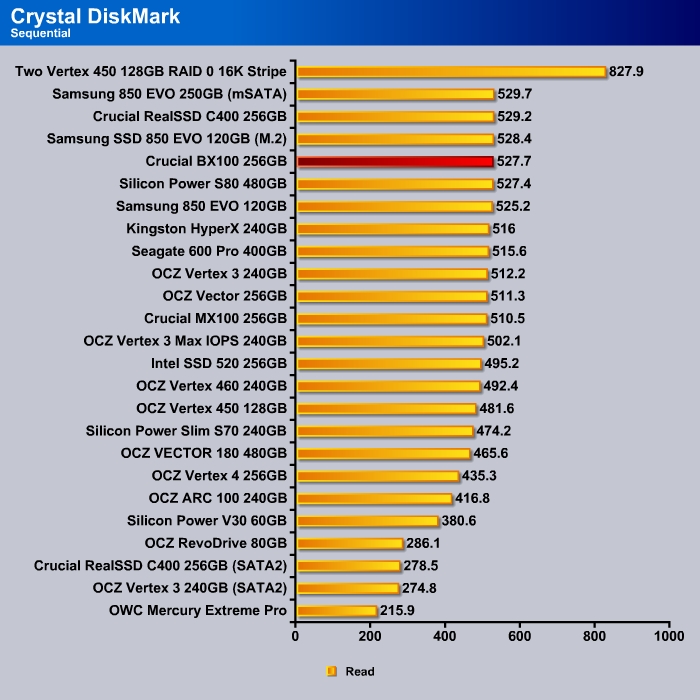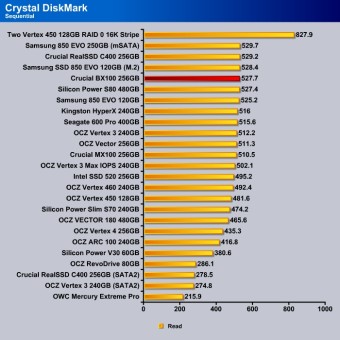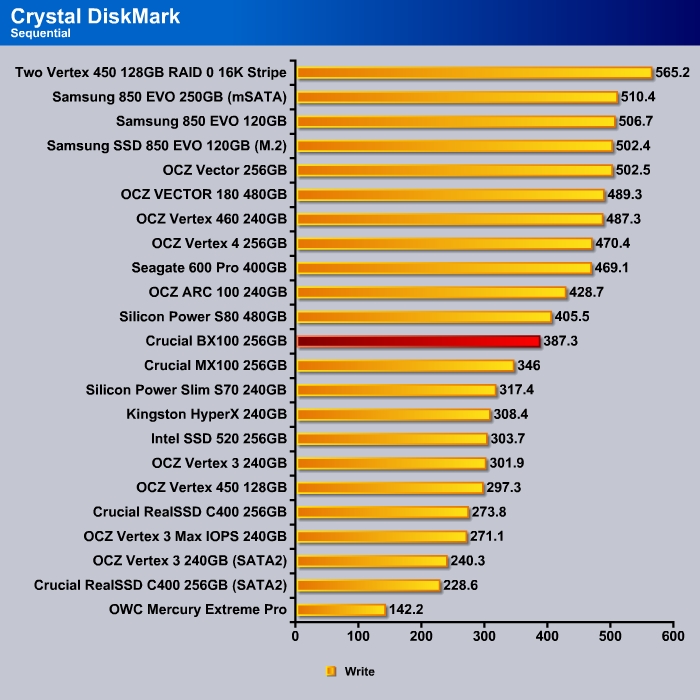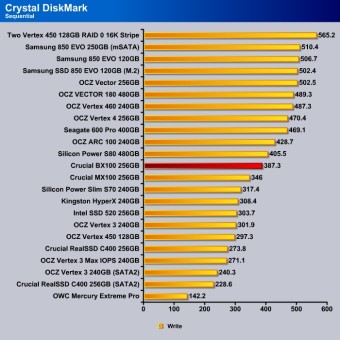 The Crucial BX100 scored 5395 points with the PCMark 7 storage test. It is 52 points higher than the MX100. It is clearly faster than older mainstream drive from two years ago but not as fast as some of the drives such as Samsung 850 EVO.