Packaging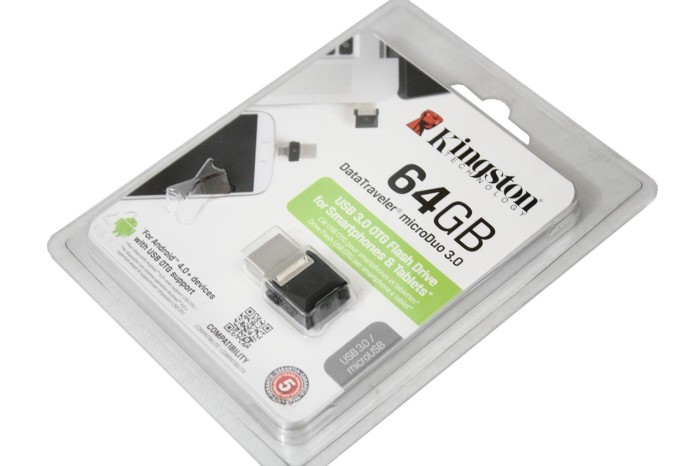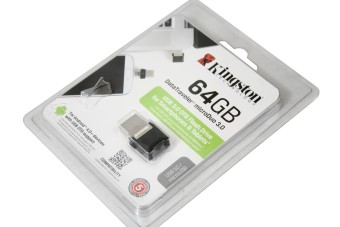 Kingston Technologies keeps the packaging of the Data Traveler MicroDuo 3 pretty simple and straight forward. It is in a standard blister packaging, with some general information about this storage device, as well as give us an idea of just how small this particular storage device really is. You may want to be careful because of its small size, will make losing this little wonder quite easily.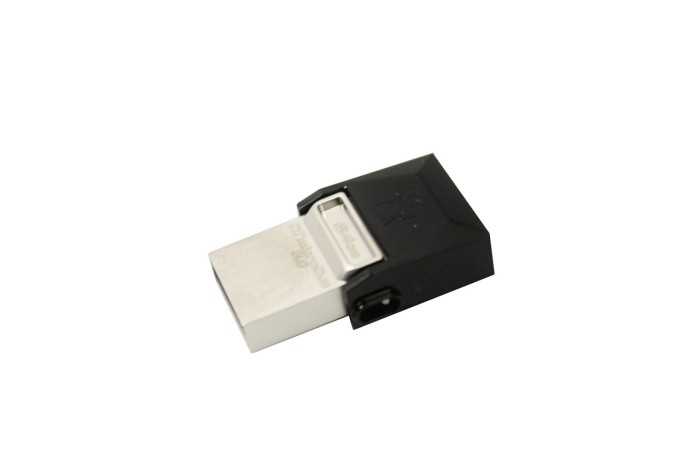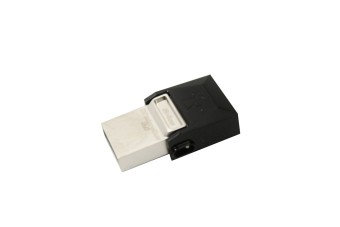 The Data Traveler MicroDuo 3 out of its blister package. The one end that is facing towards us is the standard USB 3.0 connector. The Micro USB connector is covered on the opposite end of the device.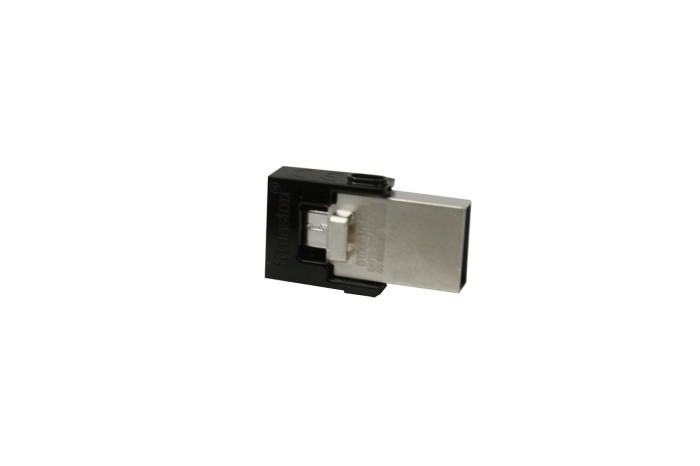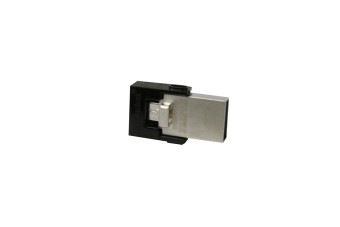 Flipping the Data Traveler MicroDuo 3 over onto its side to get a better look of the underside of it, we can see the Micro USB connector. Unfortunately, these images just do not quite give you the idea of just how small this storage device is.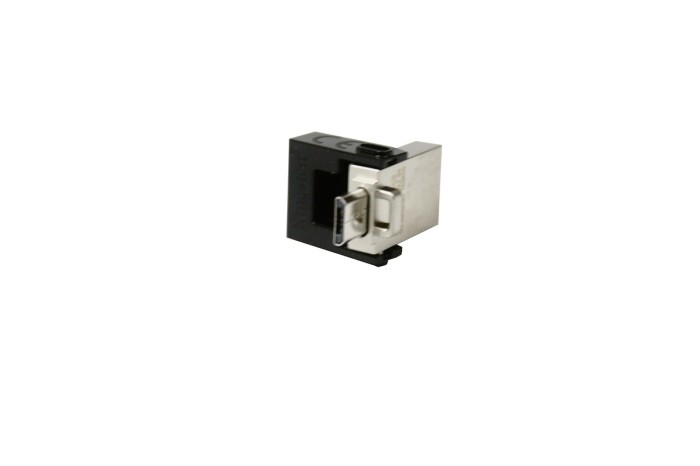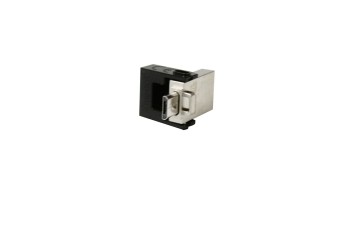 To expose the Micro USB connector, all we have to do is gently grasp the black cover; lift and swing it back.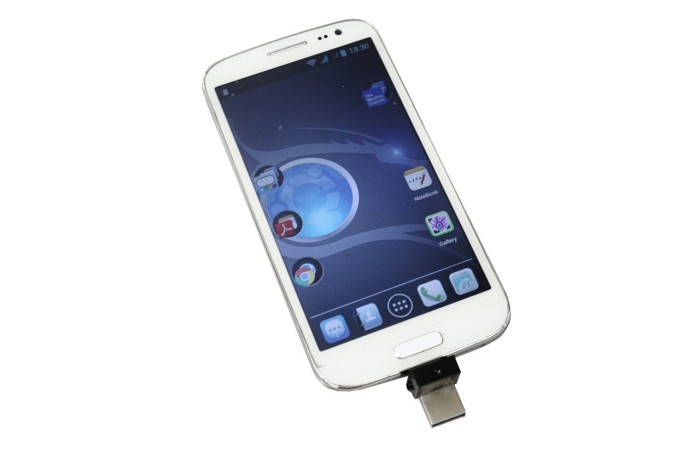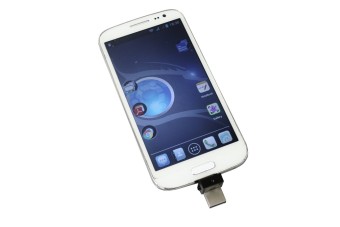 This is a 5" iNew M2 Android based phone, its size is equivalent to a Samsung Galaxy 4 smart phone. To give you a better idea of just how small the Data Traveler MicroDuo 3 really is.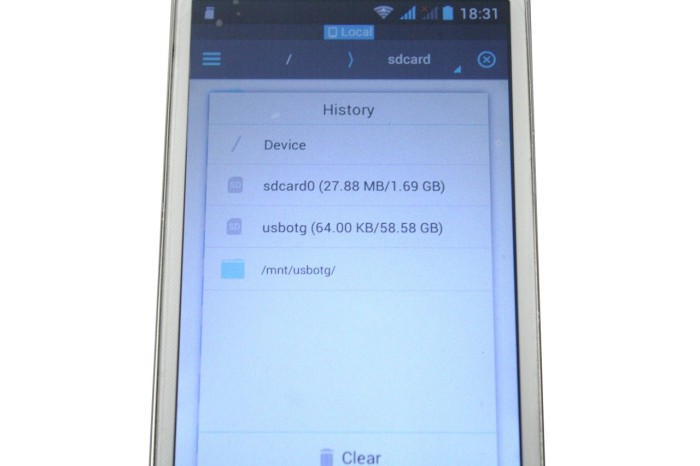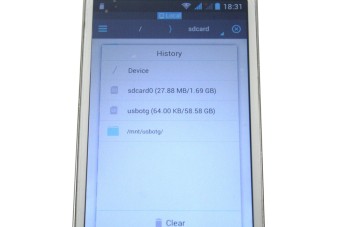 On this phone, I installed an App that allows me to view all of my files on my Android based phone. This App is called an ES File Manager. As we can see, the Android phone picked it right up with very little problems. Most Android phones will have some sort of file managing software similar to ES File Manager shown here. I should also note, that Android based mobile devices are one in the same for the most part. So if you use this Storage device on an Android based phone, rest assured, more than likely you will not have any issues on using this storage device on another similar Android based tablet.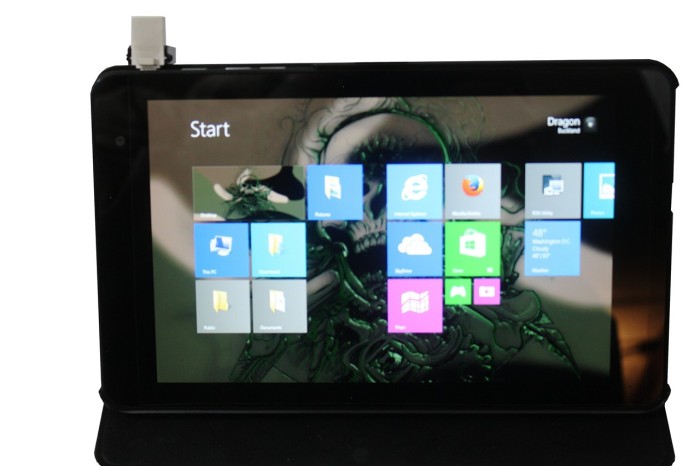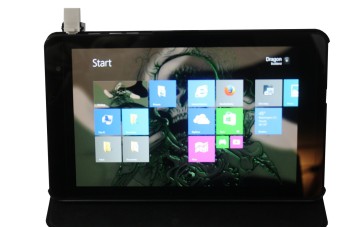 I have been expanding my mobile devices to include Tablets, more specifically, Windows-based tablets. This Tablet is currently running Microsoft Windows 8.1. As we can see, the Data Traveler MicroDuo 3 connects right up to this tablet.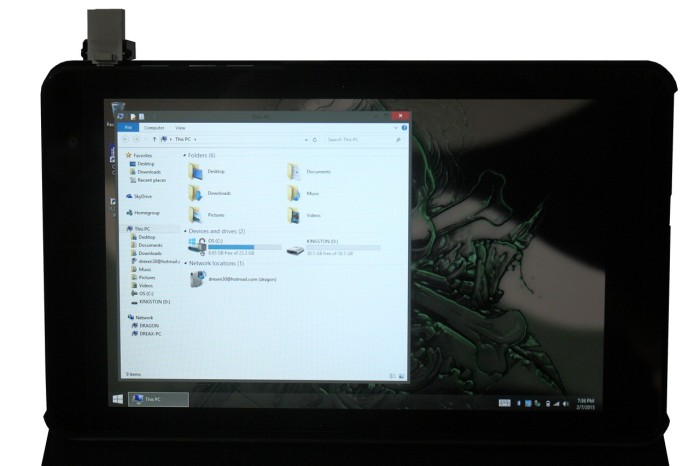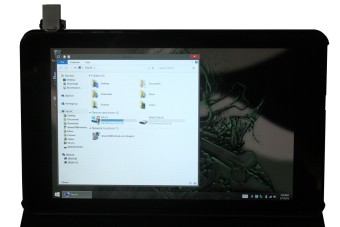 A quick look at Windows 8.1 Explorer verifies that the Windows 8.1 Tablet has no issues on utilizing this storage device.
Unfortunately, I was unable to get this storage device to connect up to my Windows 8 Samsung ATIV SE smart phone. While it could connect up to it, I could not access it. Unsure as to why that is, as I think it is one of the limitations of Microsoft's Windows 8/8.1 based phones. It will require a bit more researching into this. I have also tried it on my more affordable Nokia 530 Windows 8.1 phone, and got the same result as my bigger Samsung ATIV SE Windows 8 Phone.