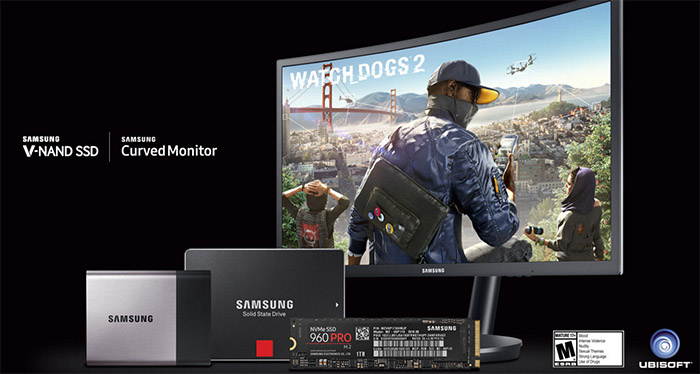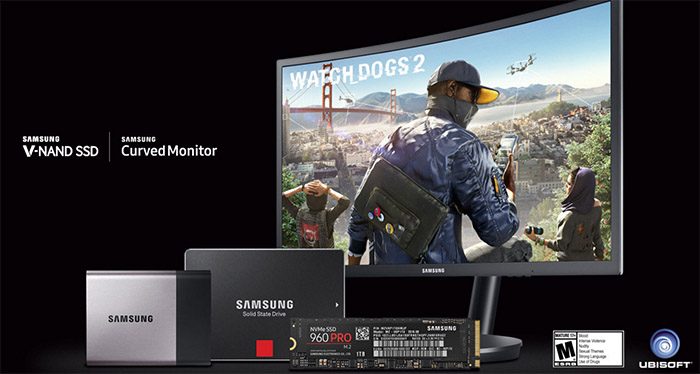 Samsung has partnered with Ubisoft to give users another reason to upgrade. The company is running a promotion where user who purchase one of the qualified SSD or Samsung curved monitor would be able to claim a promo code for the Watch Dog 2 game that will be released on November 15. Among the SSD that qualified for the promotions includes the latest performance and mainstream SSD such as 960 EVO, 960 Pro, 850 EVO, 850 Pro and Portable SSD T3 in storage capacity 512GB or higher. As for the monitors, only three curved gaming monitors qualified for the promotions: a 24 inch CFG70, a 27-inch CFG70 27-inch, and a 34-inch CF791.
Samsung's SSD is currently the fastest on the market with technology as 3D V-NAND and comes in a wide range of form factors and storage capacity. While the Pro models are reserved for the enthusiasts and performance PC market, the EVO models are meant for consumer and mainstream market that offer competitive pricing per gigabyte storage. The Watch Dog 2 promotion definitely puts the drive even more attractive for anyone who is shopping for an SSD upgrade this holiday season.
The bundle promotion is now available at select retailers through December 31st, 2016 or while supplies last. Watch Dogs 2 officially launches worldwide on November 15, 2016. For additional information, please visit www.samsung.com/us/watchdogs.