Kingston has been branching out with a few select high quality products like the The HyperX Cloud II headset we reviewed this last month. During our normal back and forth with Kingston they mentioned they has a new HyperX Fury Pro Mouse Pad and since we are all about gaming we told them to send one over.  We can't tell you how glad we are we had them send it, coming in 4 different sizes from small to ginormous there's a size sure to fit your desk and needs.
Kingston has grown to be the world's largest independent manufacturer of memory products. With global headquarters in Fountain Valley, California, Kingston employs more than 4,000 people worldwide. Regarded as one of the "Best Companies to Work for in America" by Fortune magazine, Kingston's tenets of respect, loyalty, flexibility and integrity create an exemplary corporate culture. Kingston believes that investing in employees is essential and that each individual employee is a vital part of the company's success.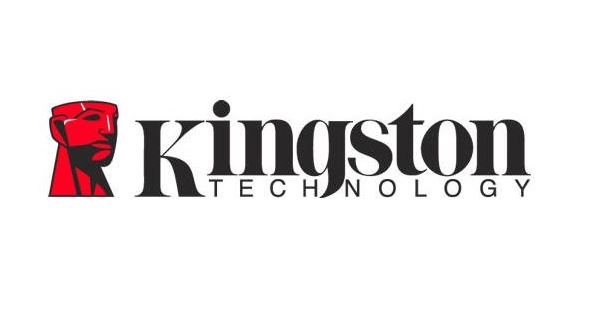 Founded in 1987 Kingston is approaching its 30th anniversary and been a long time provider of Ram Memory, SSD's and recently select premium gaming and audio accessories. They don't release a lot in the way of non memory related products but when they do you can bet that what they do release is top of the line. The Kingston HyperX Fury Pro Mouse Pad is no exception.  Crafted from high quality materials and shelved with 4 different sizes your sure to find the right size to fit your needs. The one we are looking at today is the 300x360mm medium version and fits our crowded test bench nicely.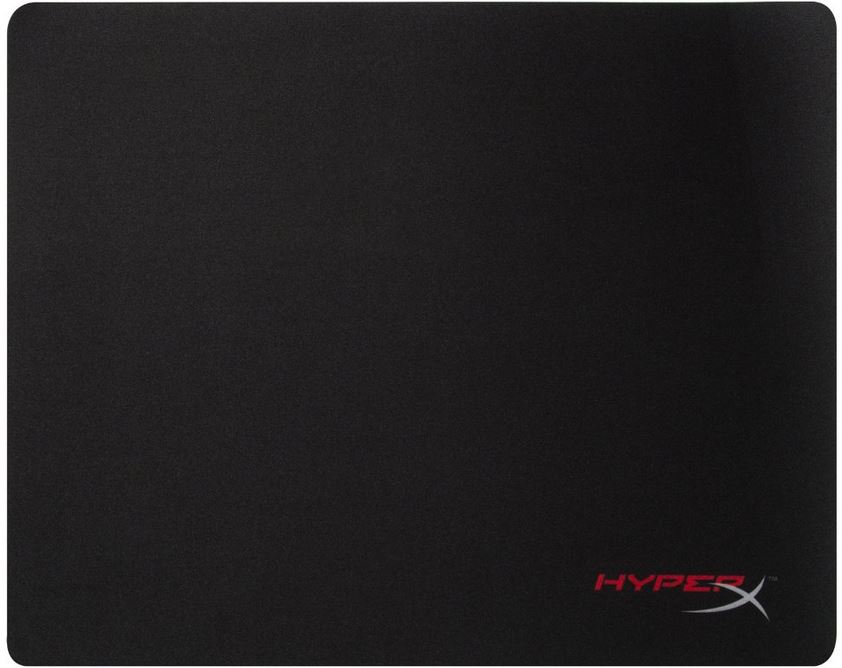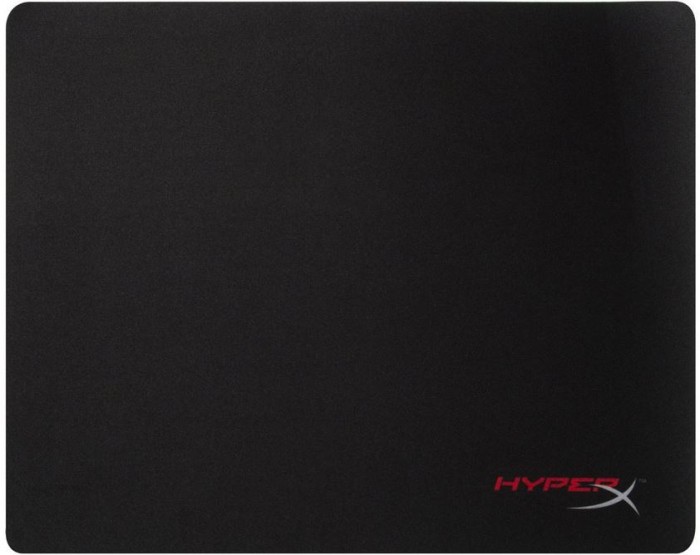 Specifications
Sizes: S, M, L, XL
Thickness: 3-4mm
S: 240mm x 290mm
M: 300mm x 360mm
L: 420mm x 500mm
XL: 420mm x 900mm
Weight By SIze
S: 116 grams
M: 188 grams
L: 426 grams
XL: 790 grams
Features
Superior quality fabric pad
Natural rubber for comfort and stability
Four different sizes
Suitable for any play style and space requirement
Portable and durable; easy to roll up and resistant to wear and tear
Two-year warranty
Review Overview
The Kingston HyperX Fury Pro mouse pad is a welcome addition to our gaming arsenal and a high quality durable mouse pad suitable for the desk or road.