Sisoft Sandra 15
Designed as a complex utility for analyzing your computer's software and hardware abilities as well as running various tests to stress out components separately, SiSoft Sandra Lite is one of the most resourceful apps in its category. It includes numerous options that require significant time to get used to if you're not familiarized with this kind of software. Suffice it to say, it targets power PC users.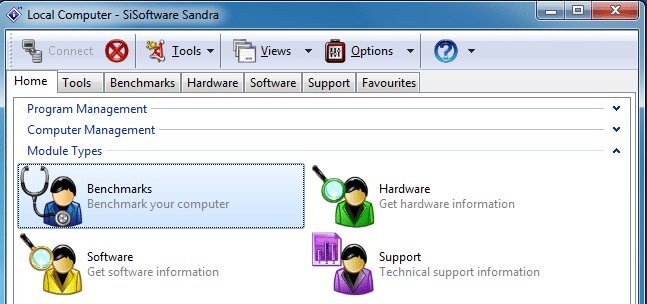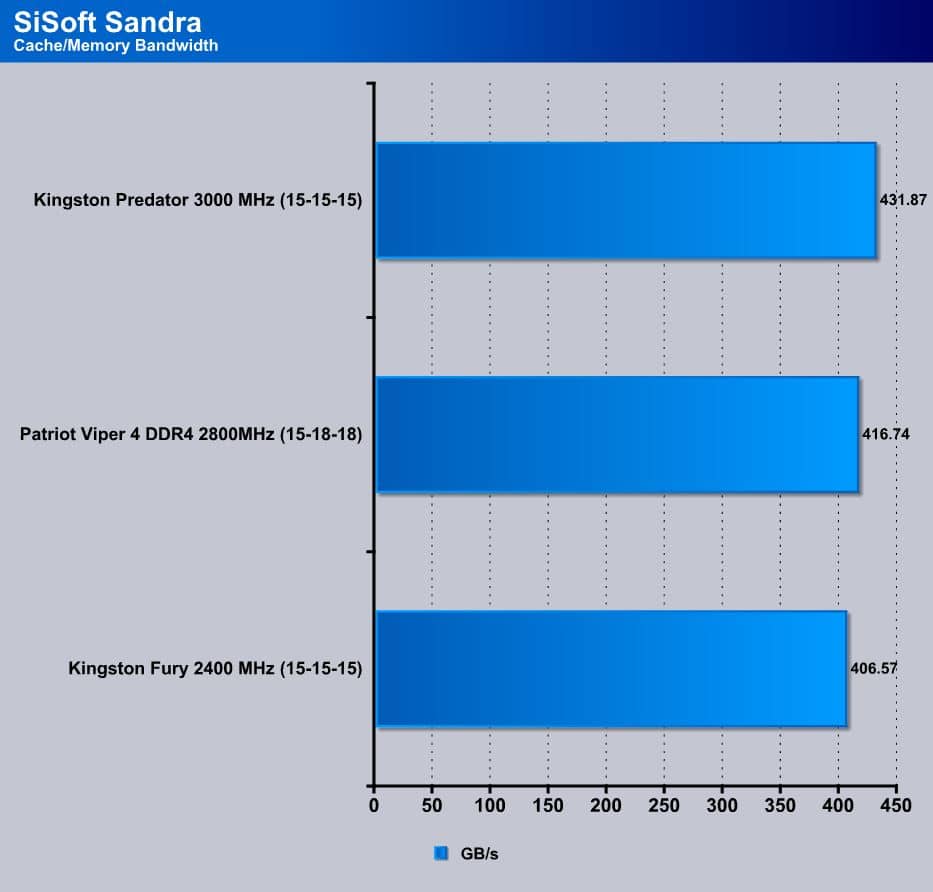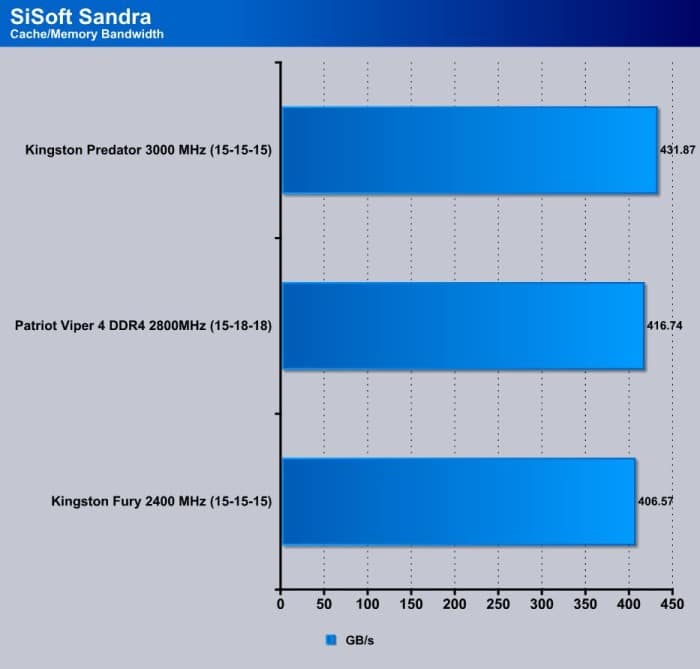 Sandras' Cache/Memory test finds the Patriot Viper 3 DDR4 16GB 2800MHz kit 10GB/s ahead of the 2400MHz kit and 15GB/s behind the 3000MHz kit but when your talking such big numbers and such small differences 10 – 14GB/s really mean much of nothing and all the kits performed well.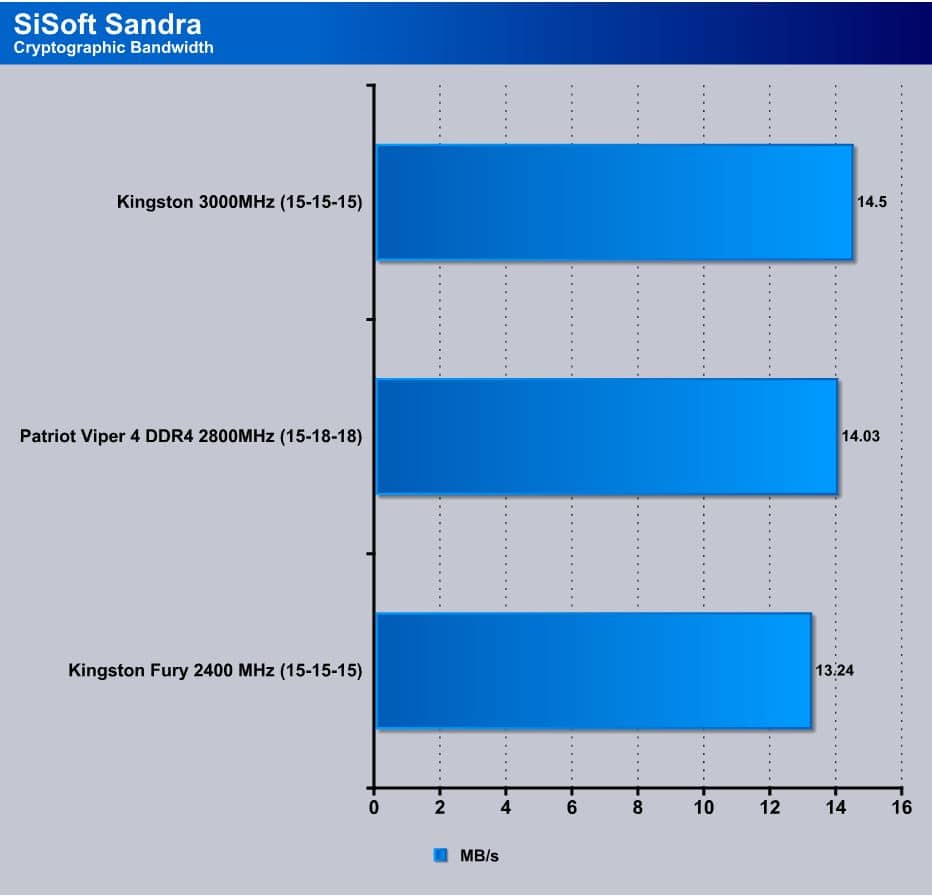 Cryptographic Bandwidth knocks the kiys back to numbers the mind can almost handle and the 2800MHz kit is just shy of one point ahead of the 2400MHz kit, and about a half MB/s behing the 3000MHz kit.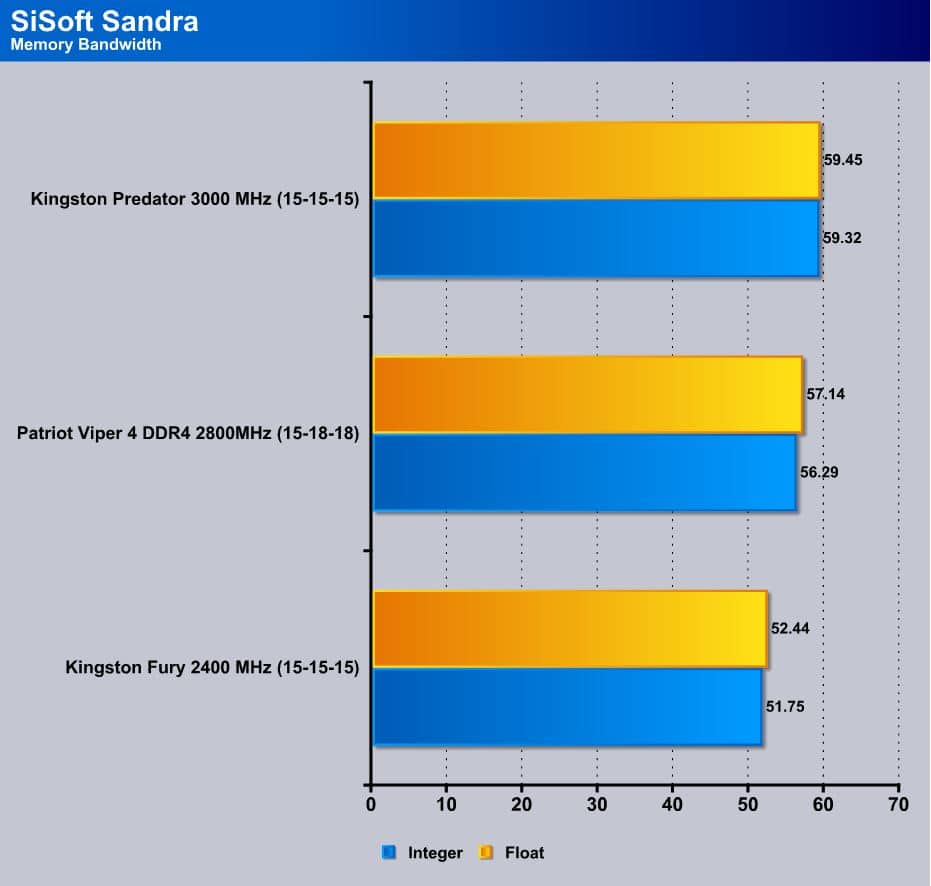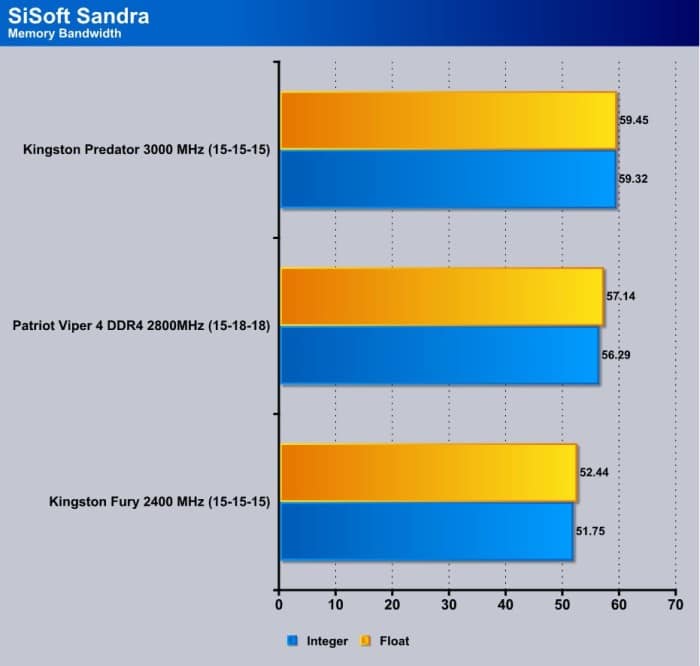 Memory Bandwidth in Sisoft Sandra sees the Patriot Viper 3 DDR4 16GB 2800MHz kit between the 3000MHz and 2400Mhz kit and the Patriot Viper 4 DDR4 16GB 2800MHz kit has remained in that position for all but one test.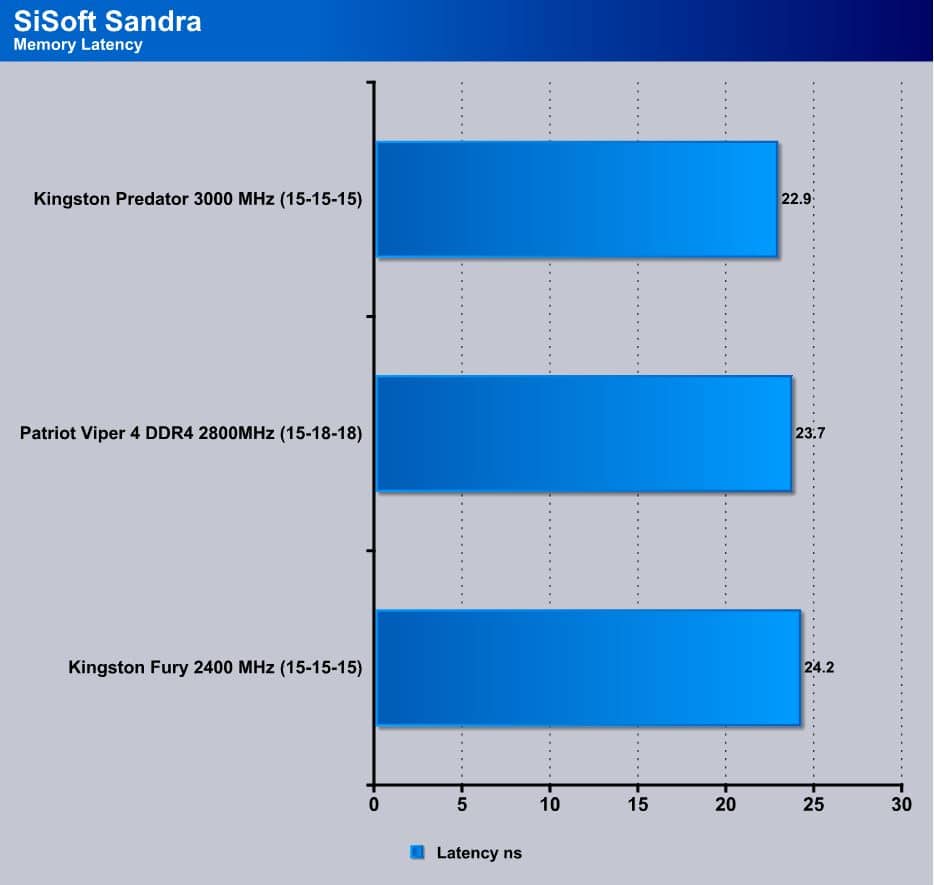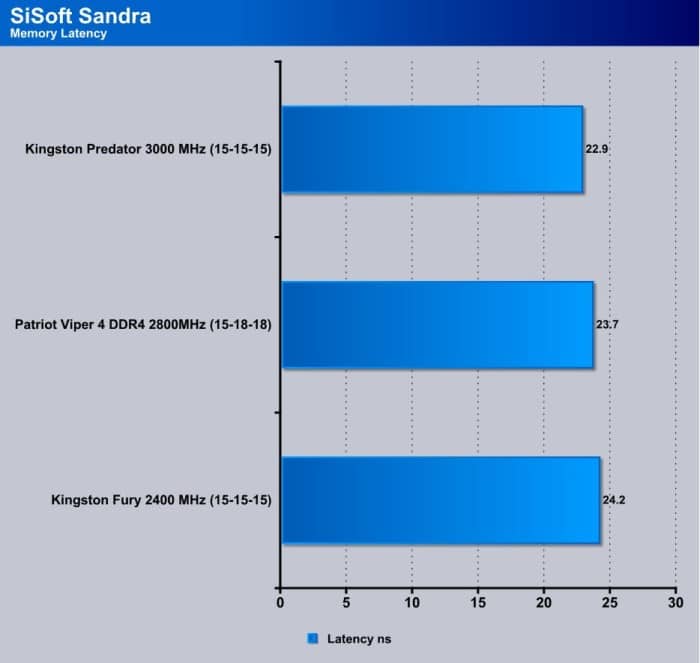 Memory Latency the Patriot Viper 3 DDR4 16GB 2800MHz kit ie .8ns behind the Kingston 3000MHz kit and ,5ns ahead of the 2400MHz kit and all the way through testing all the kits have performed amazingly well.
Review Overview
Performance - 8.5
Value - 5
Innovation - 9
Quality - 8.5
Features - 8.5
7.9
The Patriot Viper 4, while pricey, performed well and if your like most enthusiasts you have a favorite brand, If Patriot is your brand then this kit might be just what the Viper ordered.