Founded in 1985, Patriot designs, manufactures and markets high performance, enthusiast memory modules, flash memory, and mobile accessory products with the objective of offering a perfect blend of quality and value for consumers. Happy 30th Patriot! Patriots long tradition of enthusiast ram modules is continued in their Viper 4 Series, DDR4 16GB 2800MHz kit. The Viper 4 2800MHz kit is timed at 16-18-18-36 and should be plug and play with Intels' XMP profile technology.
Patriot Viper 4 Series, DDR4 16GB 2800MHz, The Viper Strikes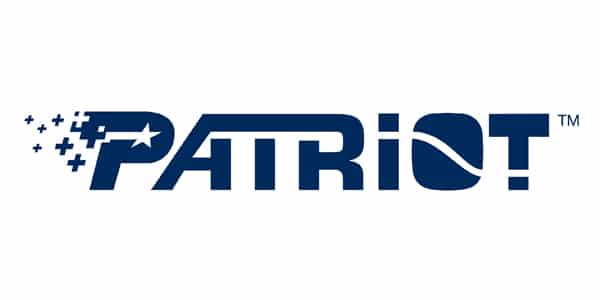 Patriot memory has been around almost as long as commercially available desktops and we've been using their ram as a staple for more years than we'd care to admit. As the company has grown so has their reputation for high-end enthusiast Ram. We'll be looking at the Patriot Viper DDR4 16GB 2800MHz which will fit nicely into out Ram memory charts as we have a 2400MHz and 3000MHz kit to run the Viper against. Sitting in the middle of two excellent kits waiting to strike the Viper is sure to leave its mark.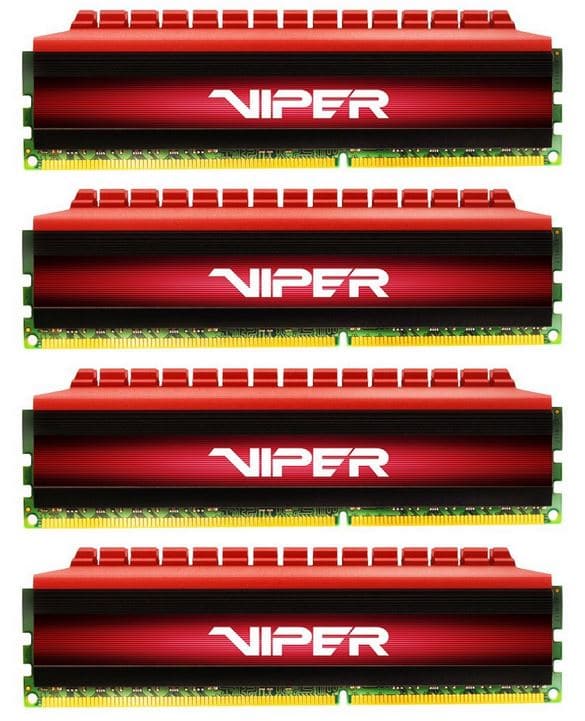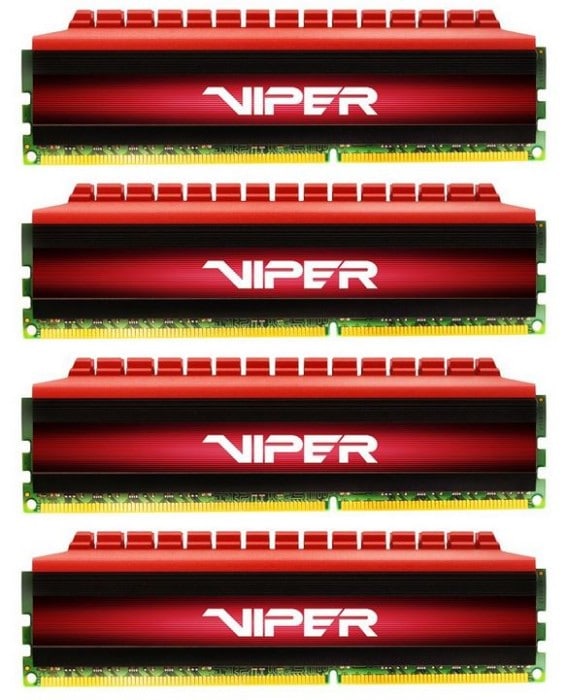 With low profile Red heatspreaders and the white Viper Logo this Patriot Viper DDR4 16GB 2800MHz, kit is sure to stand out in any system you build it into. The Blazing red of the heat spreader screams "Look at me" and for all the world reminds me of the "Red Dress" scene from the Matrix. Based on a green PCB the PV416G280C6QK (4 x 4GB) 288 pin DDR4 Kit designed for the Intel 2011v3 platform  provides much greater bandwidth than previous generations of DDR3.
Slowly but surely the computer manufacturing industry is eating away at bottlenecks. Starting with 8MHz computers we wire wrapped and OC'd to a blistering 12MHz the battle had rages on for decades now with a slow plodding uphill battle. The processor was a bottleneck, hard drive speeds a bottleneck forever, ram speeds just never measured up. As with many things the hardware would seem to hang forever at two speeds, Slow and overly expensive. Patriot excels at providing enthusiast quality Ram at more affordable prices.
We are looking forward to putting the Patriot Viper 4 Series DDR4 16GB 2800MHz kit through its paces and will keep a hard eye out for its fangs sinking into the competition.
Features
Series: Viper 4
Color: Black Sides Red Top
Capacity: 16GB 4 x 4GB)
Quad Channel
Dimm Type: 288-Pin non-ECC UDIMM
Voltage: 1.2V
Tested Frequency: PC4-22400 (2800MHz)
Tested Timings: 16-18-18-36
Base Frequency: PC4-17000 (2133MHz)
Base Timings: 15-15-15-36
Platform: Intel X99
Overclock Feature: XMP 2.0
Review Overview
Performance - 8.5
Value - 5
Innovation - 9
Quality - 8.5
Features - 8.5
7.9
The Patriot Viper 4, while pricey, performed well and if your like most enthusiasts you have a favorite brand, If Patriot is your brand then this kit might be just what the Viper ordered.