HyperX® FURY DDR4 can handle even the toughest battle. It automatically recognizes its host platform and overclocks to the highest frequency published (up to 2400MHz) — so you can wreak havoc. FURY DDR4 runs at 1.2V, even at 2400MHz, so it stays cooler while you play. You don't need to alter the voltage to reach higher speeds, which means there's more power for other hardware in the system. FURY's sleek, asymmetrical black heat spreader provides enhanced thermal dissipation to help keep your cool and help you stand out from the crowd.
Time and time again we've gone to the well and proven that when it comes to Random Access Memory more is better. How does 32GB of blazing fast Kingston Fury running at 2400MHz sound? You can chop it up any way you want, 8GB for a Ram disk, run every work application on your system at once and alt tab through them. How about loading up every image on your hard drive and paging through them without that annoying "Open to many images and performance will degrade" message. Kingston has you covered and somewhat future proofed with their Fury DDR4 32GB 2400MHz kit.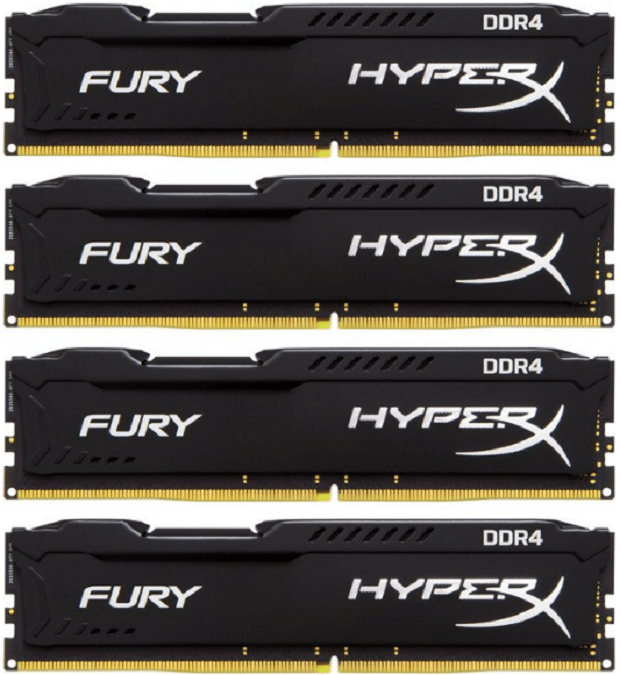 Coming in four colors the kit we received is Jet Black but should you want to color coordinate your systems colors there's Black, Red, White and Blue, Given Kingstons color selection we'd almost like to see a Patriotic Fury Kit in Red White and Blue but it'd be hard to say "Those colors don't run" because our kit was keeping up with kit of HyperX 3000Mhz nicely.
Benchmark Peek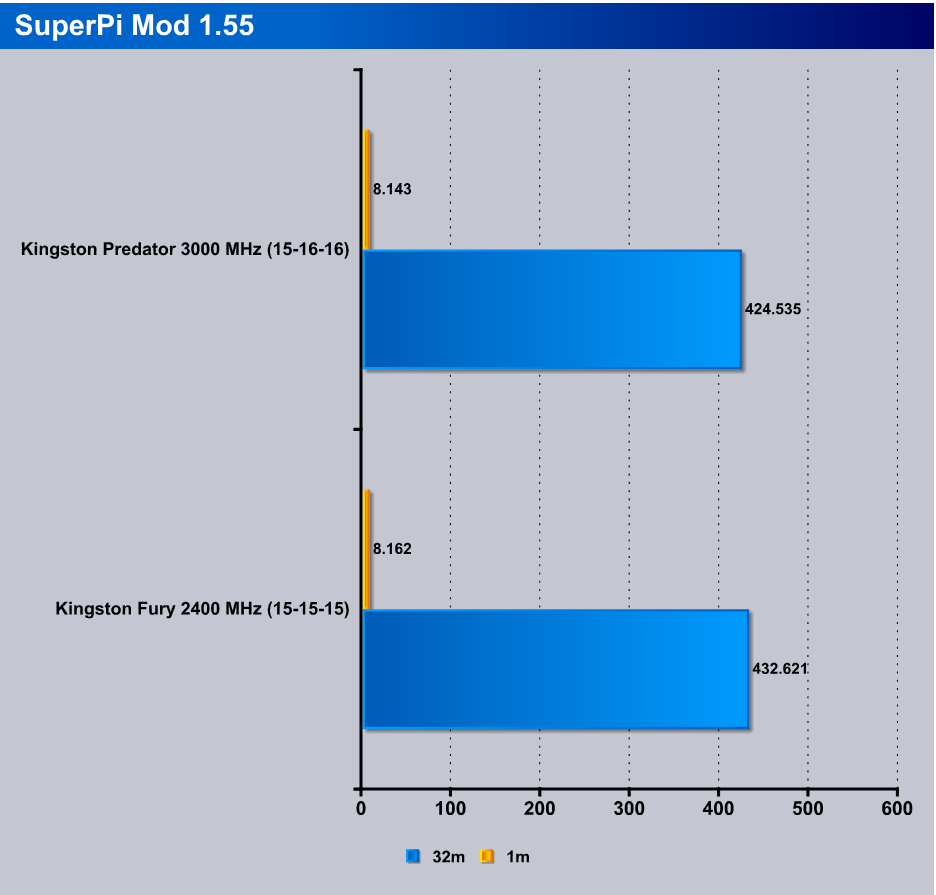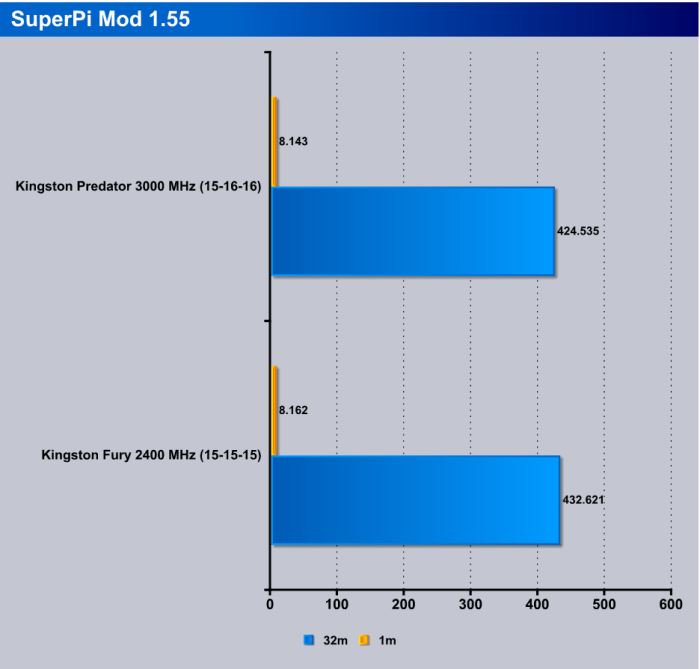 As you can see in SuperPi the Kingston Fury DDR4 2400MHz 32GB kit only ran 8 points lower in the 32m test, you can stack two kits of the HyperX Predator (16GB Kit) costing $620 retail at Amazon or a single kit of Kingston Fury for around $548 a $70 dollar savings on a future proof 32GB kit. If your thinking expensive in one light you are correct, but look at the entire 2011v3 platform cost and at the time of post nothing we found was what you would call "inexpensive".  Besides you know you want 32GB of Kingston Fury DDR4 all the geeks will be geek gawking and you know you love that.