3DMark11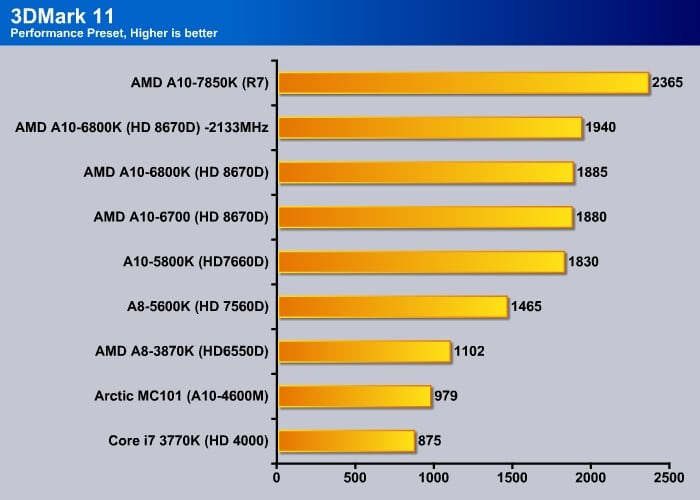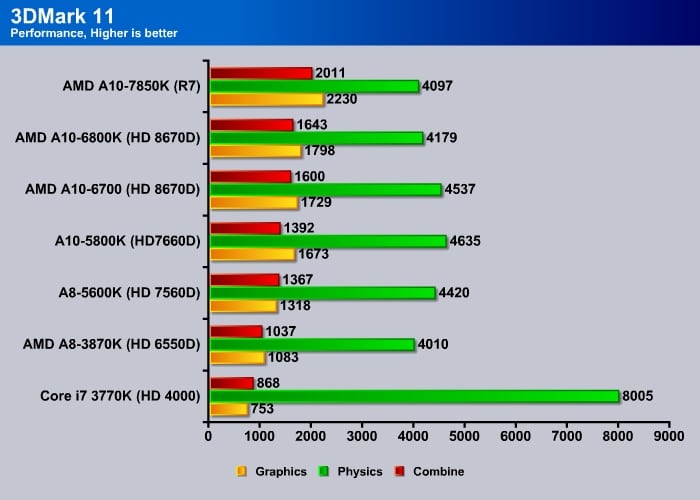 When comes to gaming, the A10-7850K is about 20% faster than the A10-6800K with 3DMark 11 benchmark.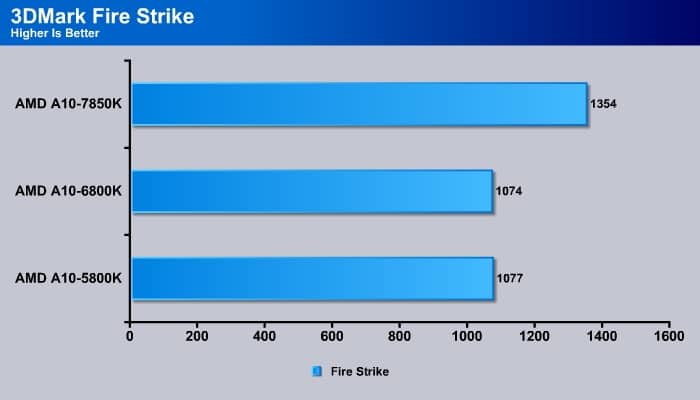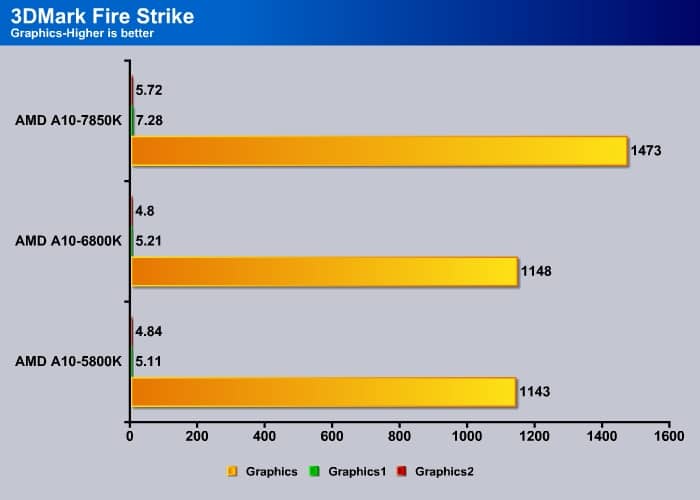 Looking at the 3DMark Fire Strike, we can see the A10-7850K GPU can deliver 20 to 30% improvement over the A10-6800K.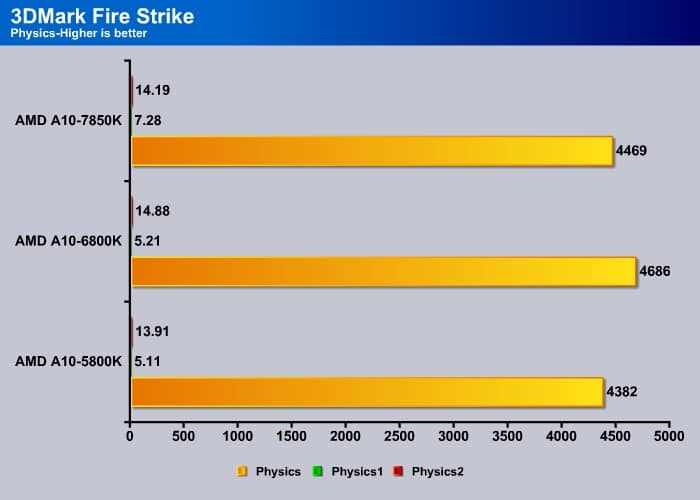 However, we can see that the CPU performances are mixed.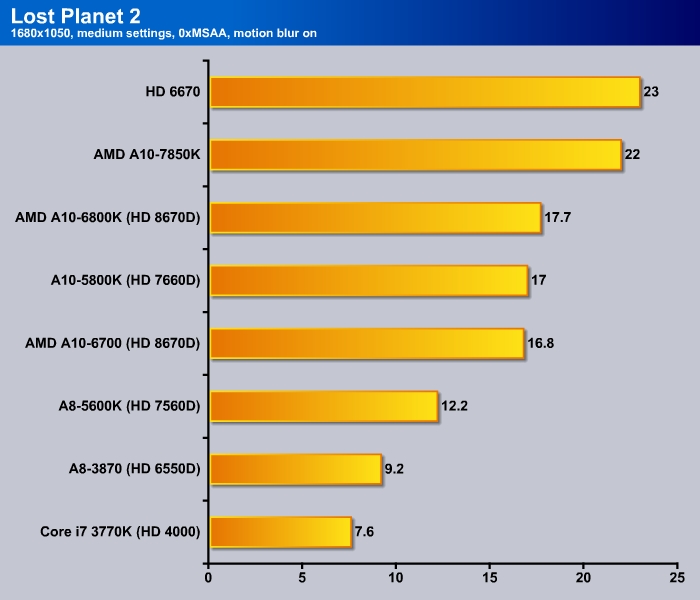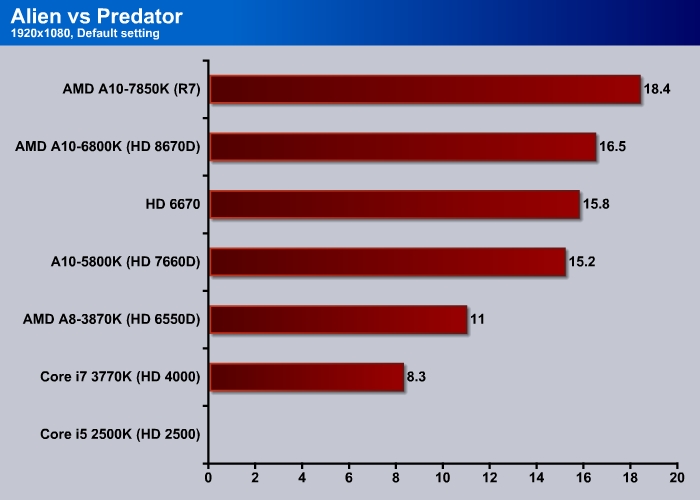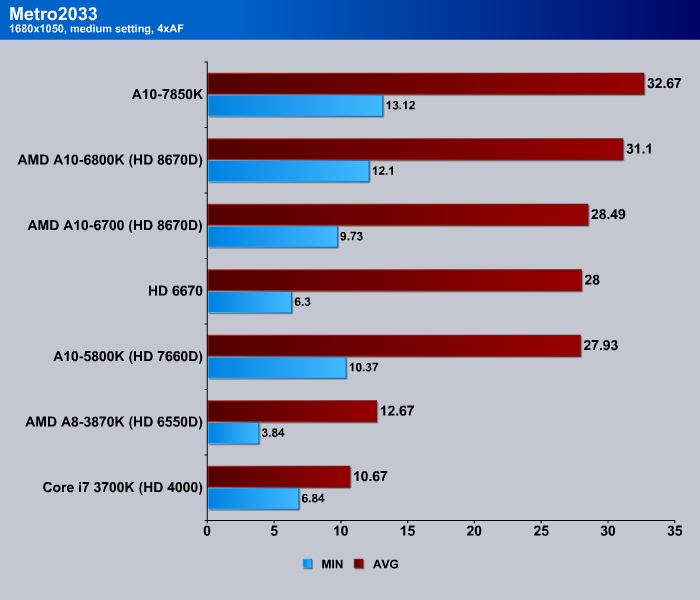 We toss in a couple of the real-world gaming to see how well the integrated GPU performs. As you can see, the A10-7850K is able to driver 10~20% improvement. Notice that with Metro 2033, while the difference in the average frame rates is small, the minimum frame rate on the A10-7850K is 10% higher than the A10–6800K.
The R7 GPU on the A10-7850K delivers the performance about $50 discrete GPU. It is still not fast enough to give us 1080p game play at medium to high setting but if we tone down the setting just a tad, it is possible to have at least a smooth game play. At 1680×1050 resolution, the A10-7850K is probably playable at medium settings. Obviously, with AMD APU, you could always toss in a compatible graphic card for crossfire and with the A10-7850K, you could add a cheap R7 card that would yield even better performance. Still, it is probably better for most gamers to spend a little more and go with a midrange GPU for a bit higher visual effects.