Media Transcoding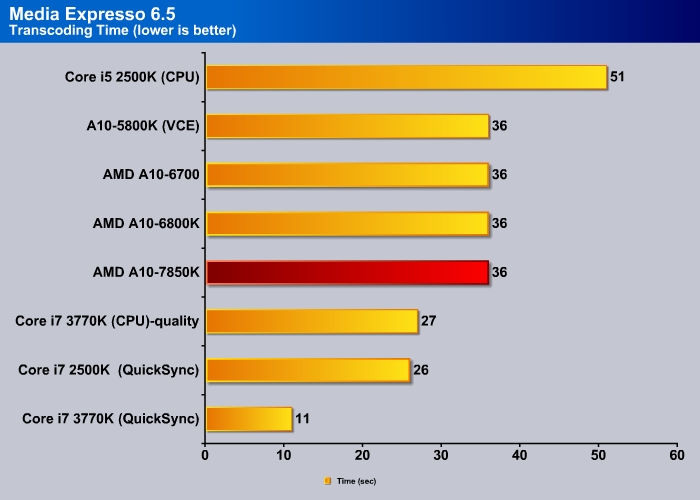 With MediaExpresso, we did not notice any difference in the performance between the AMD APUs.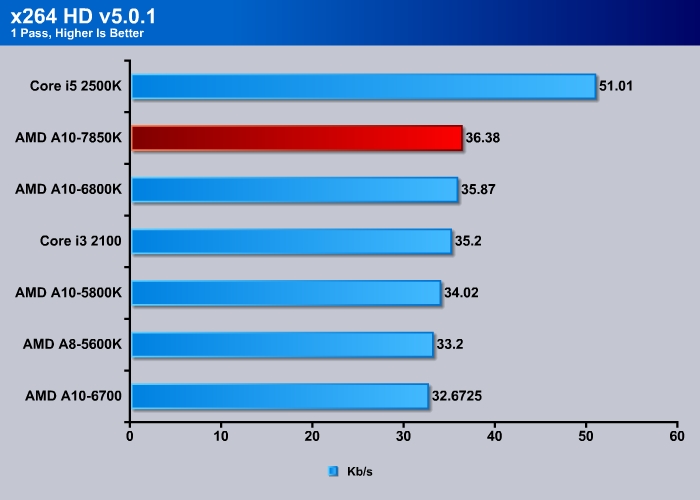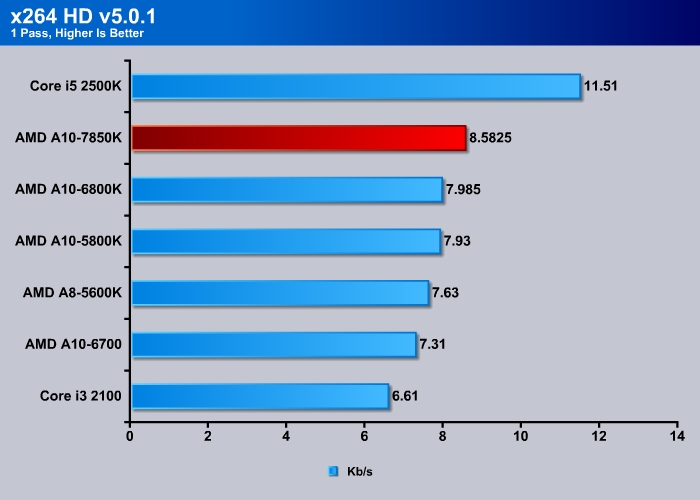 The latest X264 HD benchmark gets a little bit of performance boost where we can see the A10-7850K comes ahead of the A10-6800K despite running at slower clockspeed.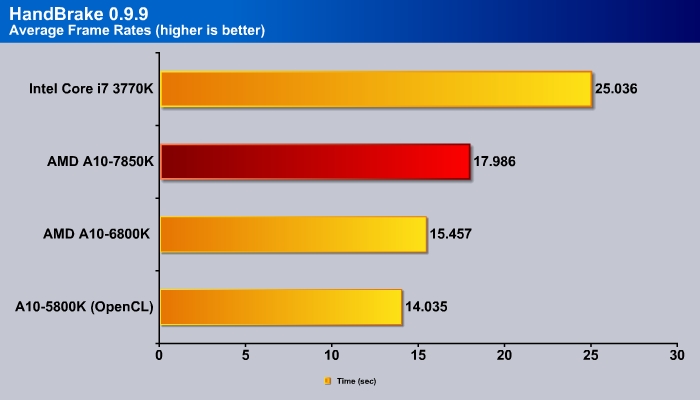 Same with the HandBrake that supports OpenCL and the A10-7850K gets a sizable improvement over the A10-6800K. The improvement on the UVD and VCE and the GNC architecture on the GPU most likely contribute to the performance improvement. Still with the improvement, Intel CPU still dominates over AMD thanks to the QuickSync transcoding.