CINEBENCH R11.5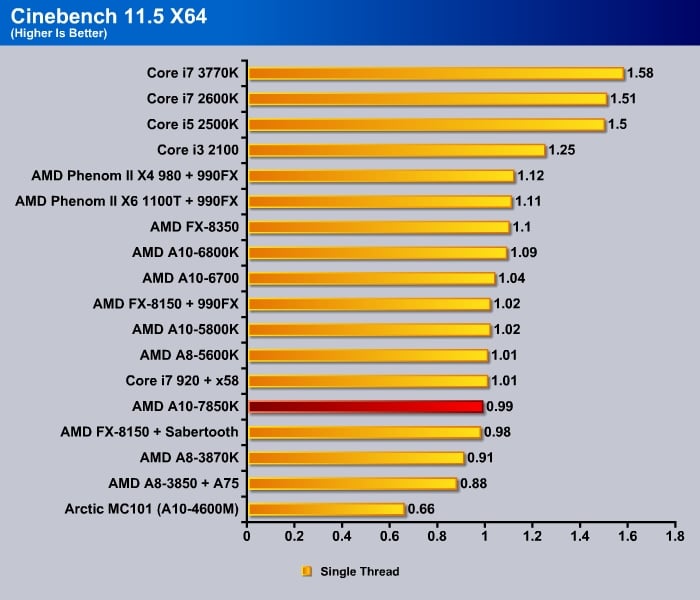 Cinebench in particular loved higher frequency and as a result, the A10-7850K took a hit here where it is about 10% slower than the A10-6800K (which is expected as the turbo frequency is reduced by 10%)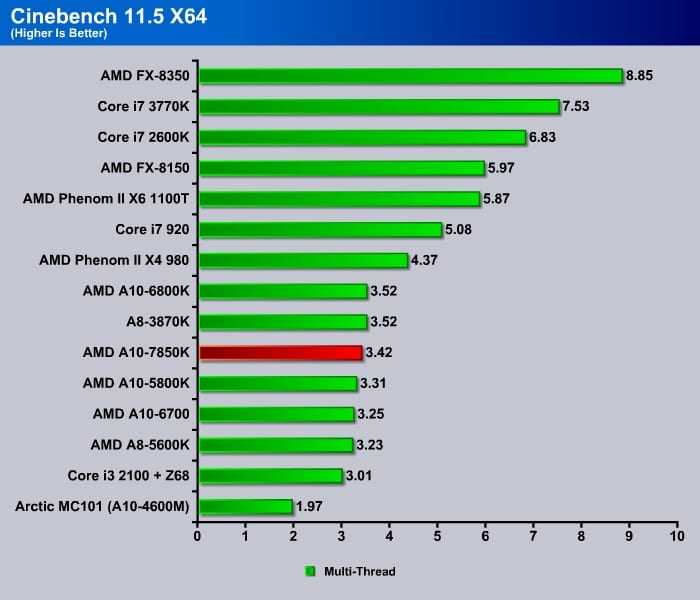 Multi-thread performance also took a bit of hit but only about 2% despite the 400MHz reduction in the clockspeed compare to the A10-6800K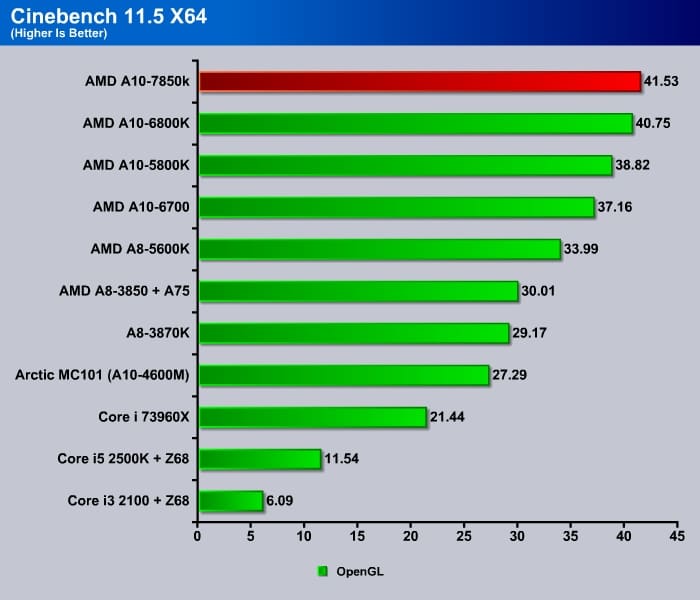 Cinebench 11.5 OpenGL has the A10-7850K coming in only about 2% faster than the A10-6800K.
Cinebench R15
Let's switch to the latest edition of Cinebench to see if the performance difference remains the same.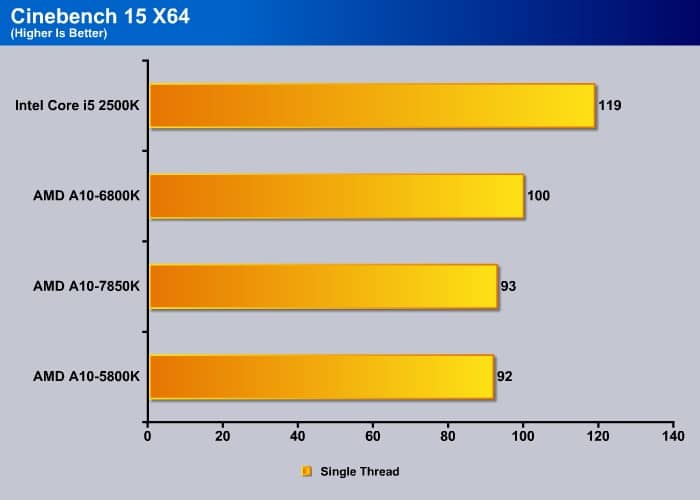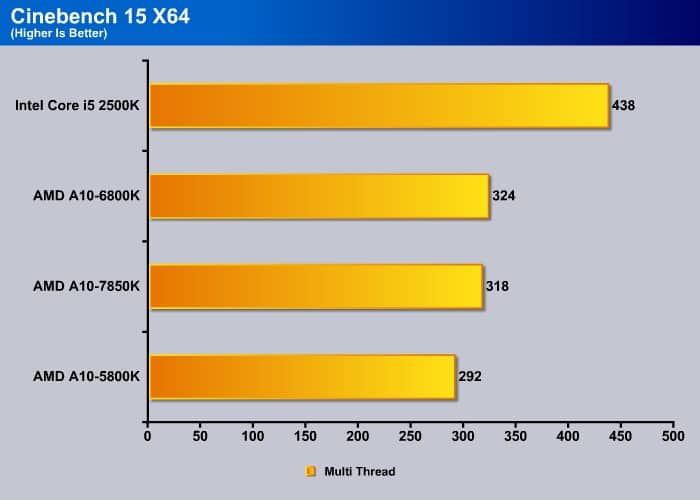 Like the Cinebench 11.5, the latest edition also has the A10-7850K coming behind the A10-6800K. Similar to what we have already seen, the single thread shows a much bigger difference in the performance but the multi-thread is much closer between the two where there is just a very small difference.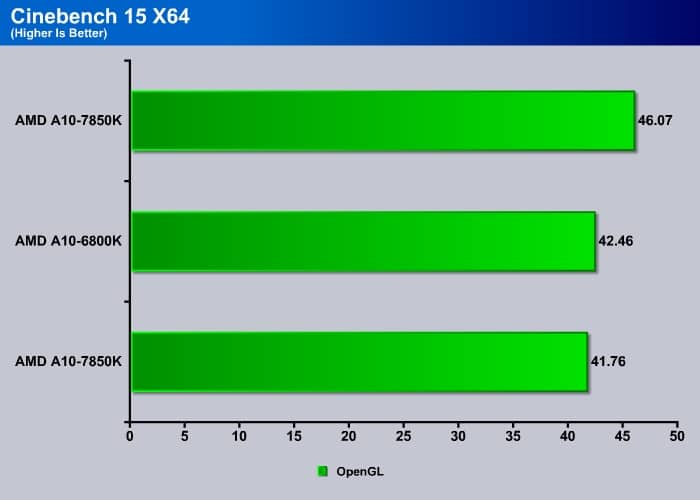 However, OpenGL tests shows a much better performance gain for the A10-7850K where it is 8.5% higher than the A10-6800K.
TrueCrypt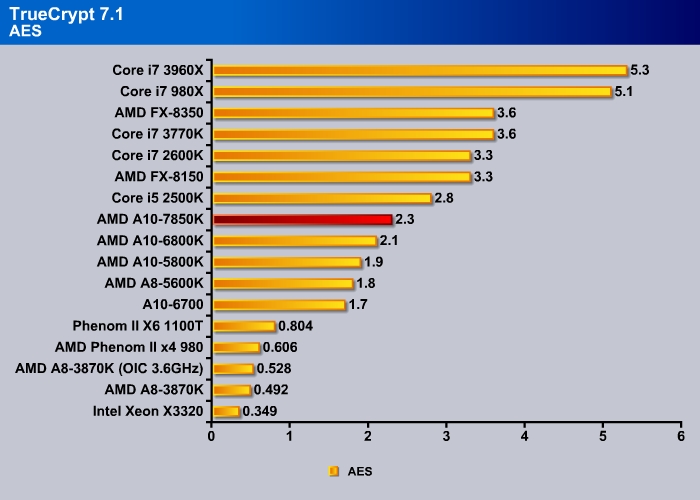 A10-7850K performs quite well in TrueCrypt where it get 10% improvement over the A10-6800K despite 400MHz reduction in the clockspeed. Truecrypt often scale quite linear with the CPU clockspeed of the same architecture so this test gives us a good idea just how much architectural improvement on the Steamroller over the Richland/Trinity.