AIDA64
CPU
Comparing the A10-7850K against the previous two generation APUs from AMD, we can see that the CPU performance for the Kaveri is a bit of a mixed bag. On tests such as PhotoWorxx, Hash, and VP8, it comes ahead with 2% to 20% improvement in performance. However, tests such as Queen, FPU Mandel, and FPU Julia, it comes in even slower than the A10-5800K. Clearly when a software demands higher clockspeed, the Kaveri will suffer slightly due to it's reduction in the frequency; but as you see with the Hash test, if a software is optimized with the latest instruction sets, then it could offset the frequency reduction and delivers a good performance gain.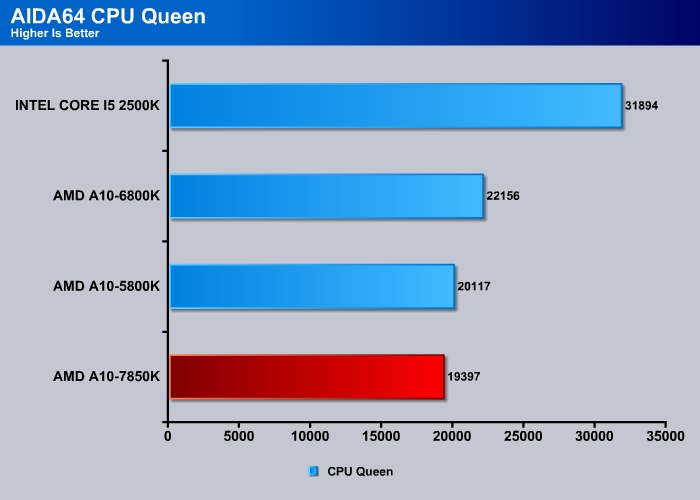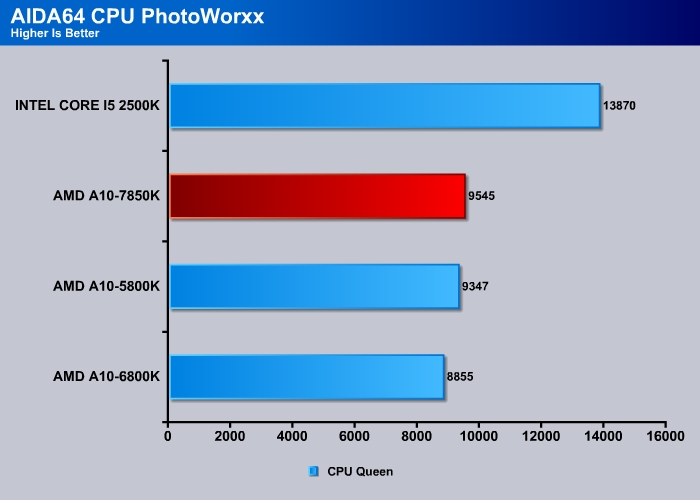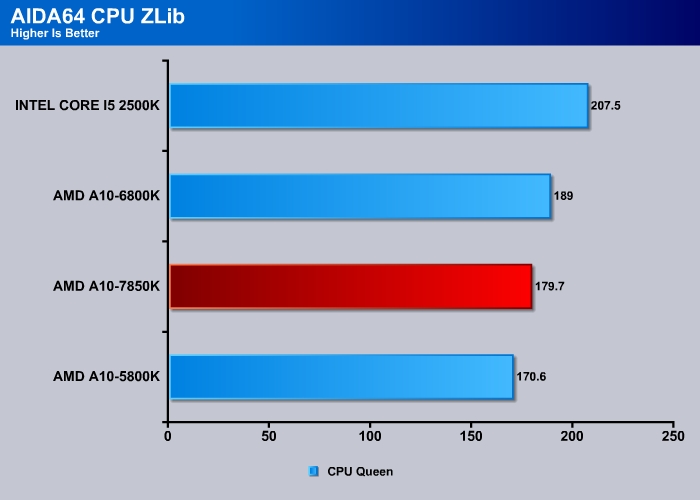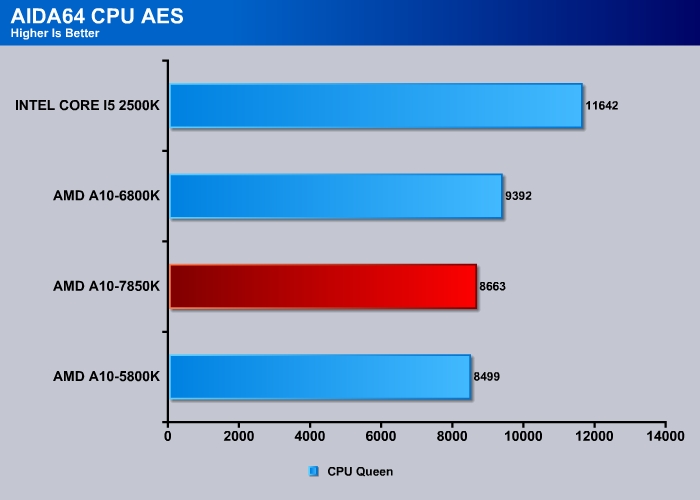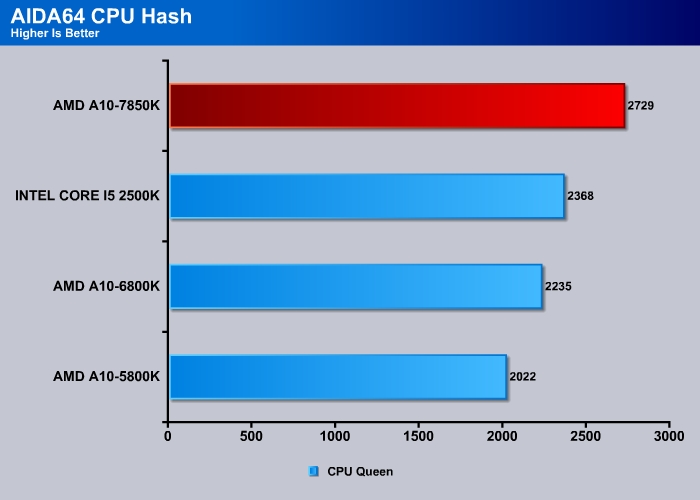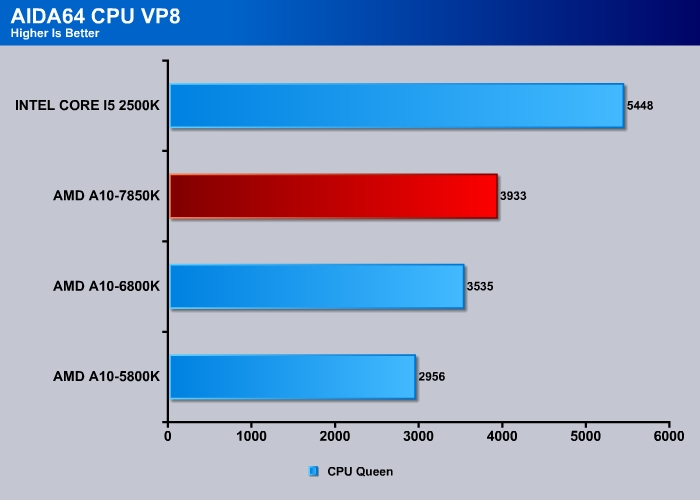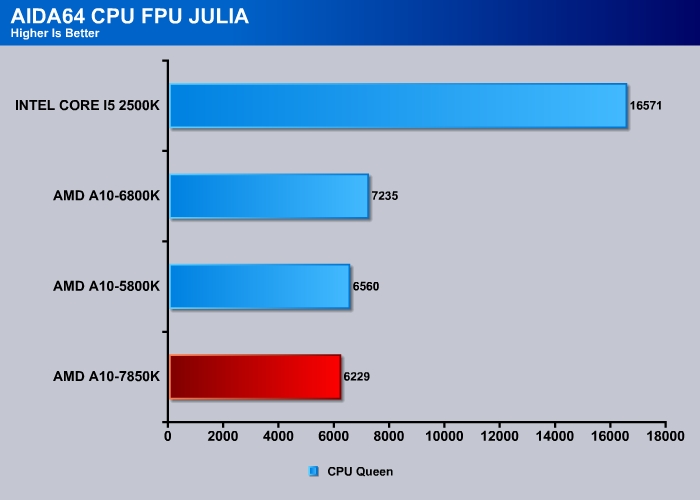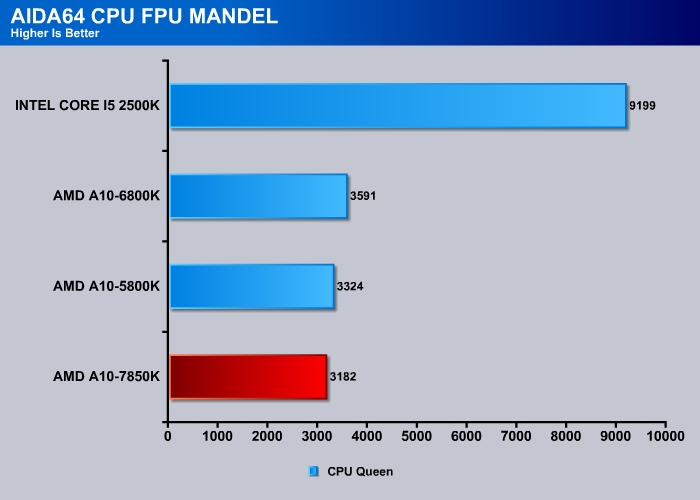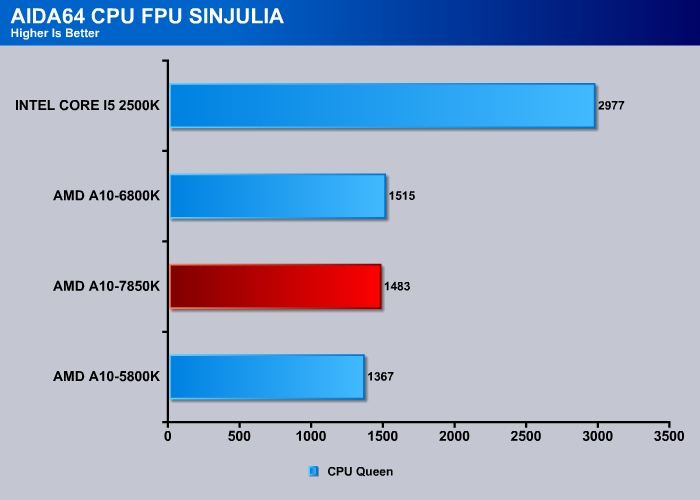 Memory
Kaveri brings DDR3-2133 memory support. We ran the memory test with DDR3-2133 on all of our AMD systems and with the Intel system, we ran the memory at 1600 MHz as that is the officially supported frequency for the Core i5 2500K.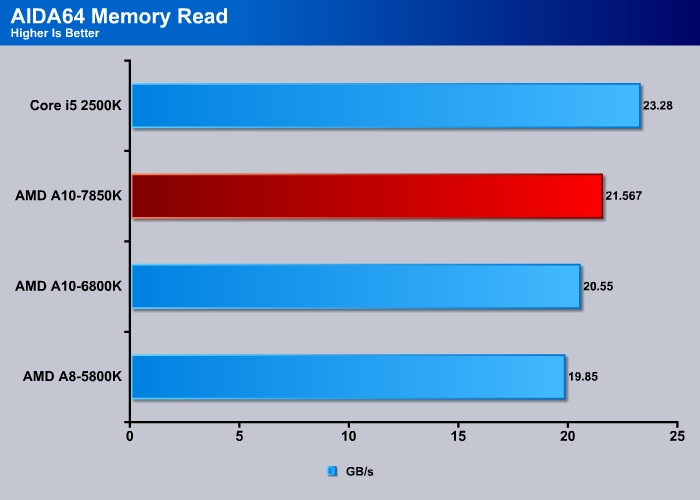 The memory read on the Kaveri has improved by 5% over the A10-6800K.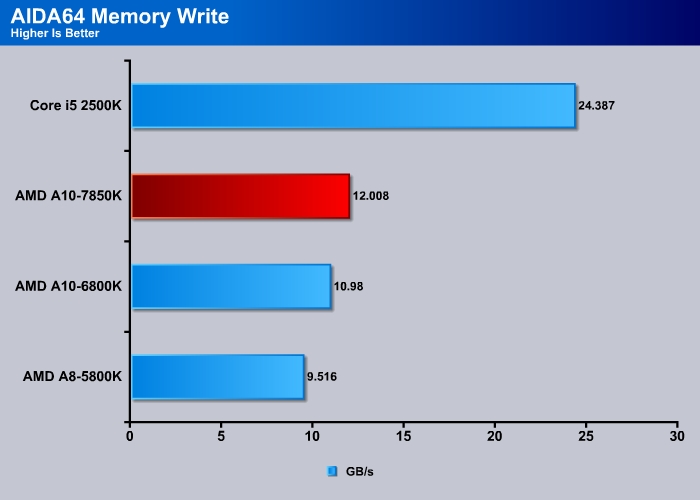 The biggest improvement is in the memory write where we get 9.4% higher bandwidth.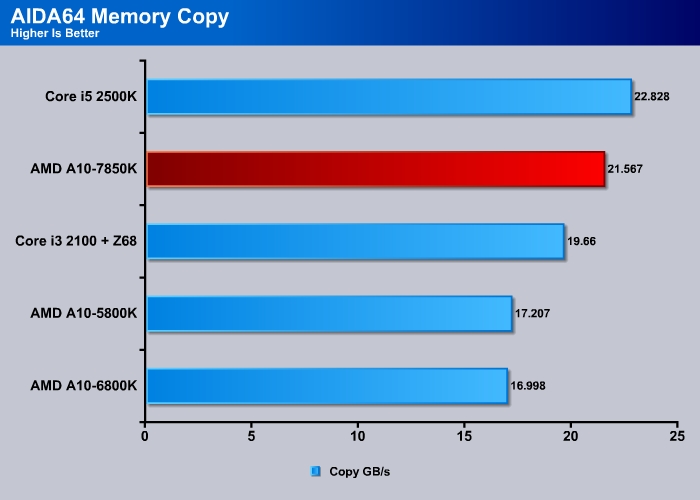 Memory copy also gets a big improvement where we observed a 25% improvement of over the A10-5800K.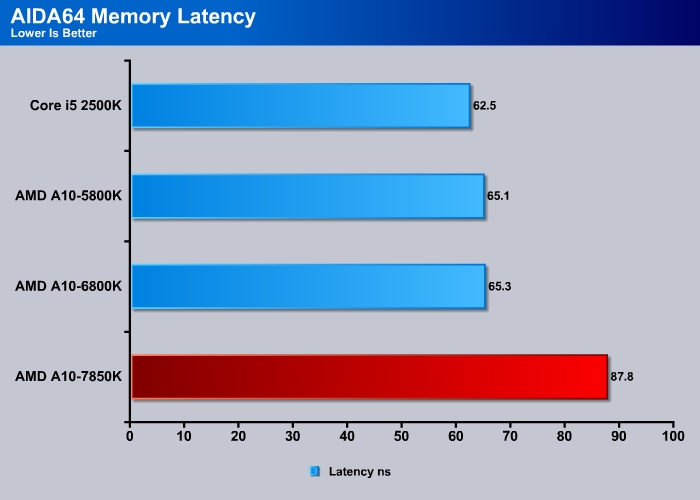 Though, the memory latency on Kaveri took a big hit where it is 30% slower than the A10-6800K.