CLOSER LOOK – INSIDE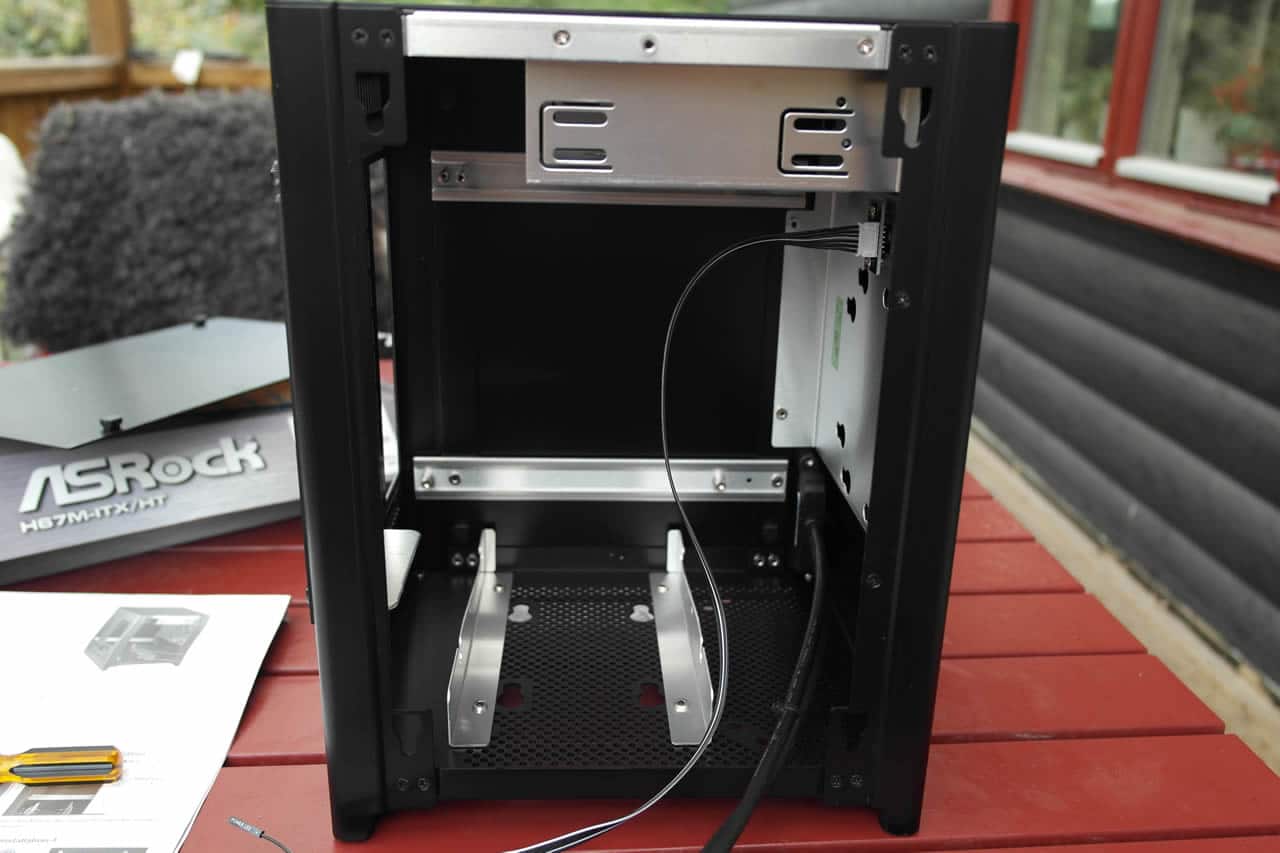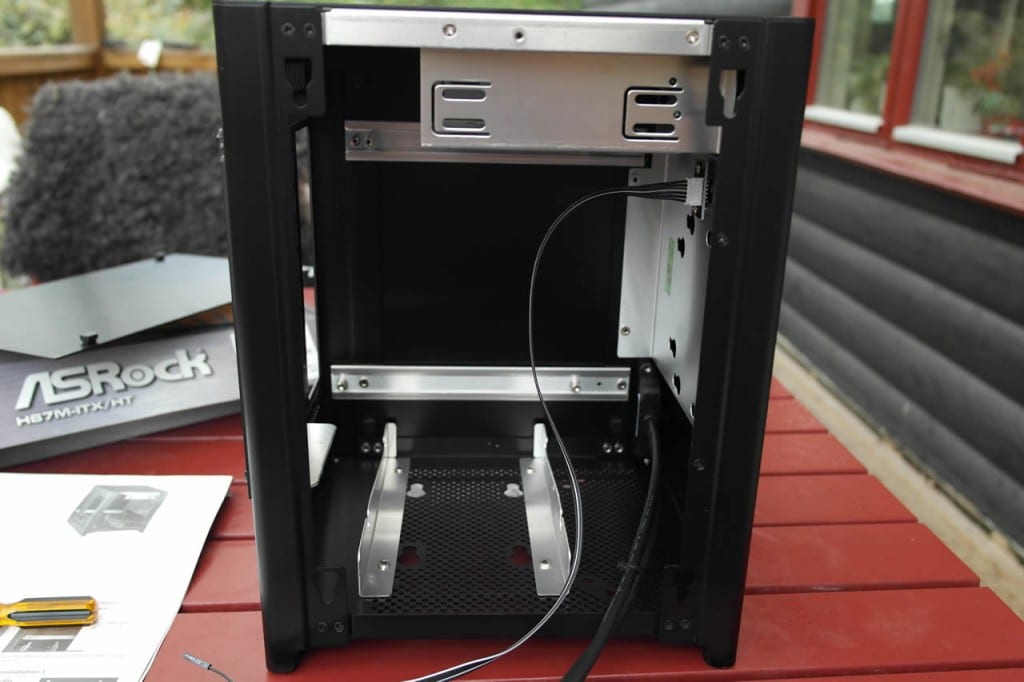 Since this is a small case we expect it to be cramped when working with the components but it actually feels bigger than it is.
There are 3 places where you can install a hard drive or a SSD. The first is in the 5.25″-holder where you can install a 3.5″ HDD. At the bottom there is room for a HDD and a SSD and on the side of the case you can put a 3.5″ HDD or a SSD. It should be noted that if you choose to install a fan at the bottom you no longer can install a drive there. Thus, if you need a DVD- or BR-player and want a fan you are left with just one drive in the system. We guess though that most users will choose to put a 3.5″-drive for storage in the 5.25″-holder while adding a SSD for the OS on the side of the case, leaving the bottom free for an optional fan.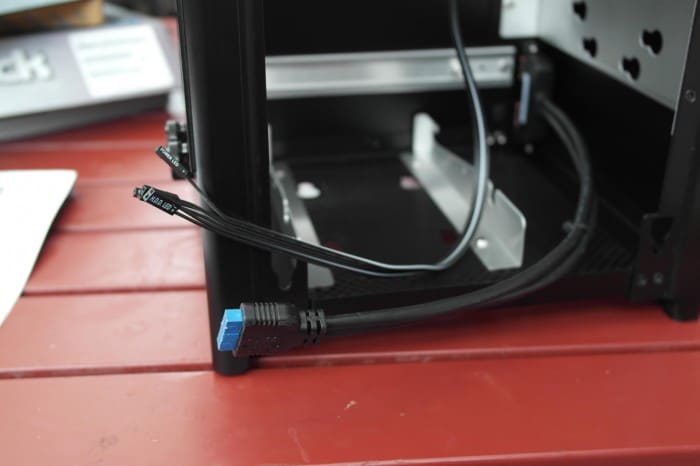 The USB-ports on the front are connected to the motherboard through a USB3-cable. If the motherboard does not have the USB3-connector you can use the USB3 to USB2 adapter-cable that is included.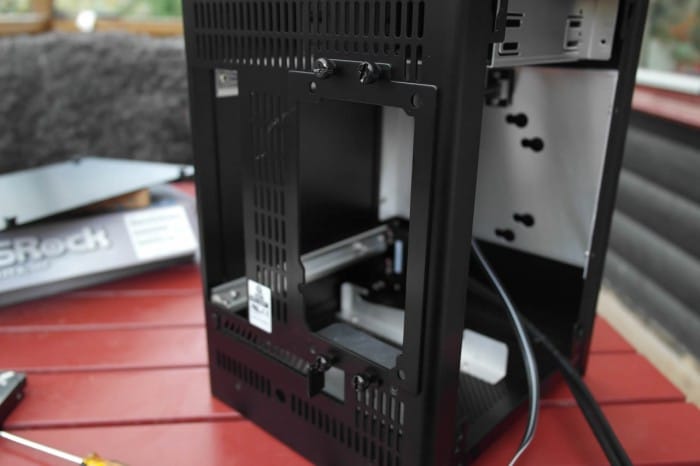 The Power supply is placed so the fan points towards the motherboard and the CPU fan. 
Review Overview
Performance - 7
Value - 8
Features - 7
Innovation - 7
Quality - 9
7.6
The Lian Li Q27 is yet another nice clean looking aluminium case from Lian Li. At around $70 (Newegg) it is relatively cheap and offers good features and performance for the money.