ACCESSORIES AND DOCUMENTATION
Before we go into the actual case, lets look at what we get in addition to the case.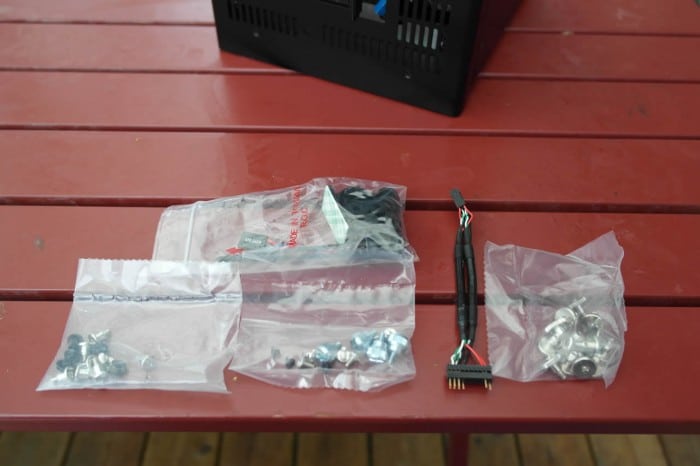 We get the usual assortment of screws with the case as well as special screws and rubber rings for the hard drives. Lian Li also includes an adapter from USB3 to USB2.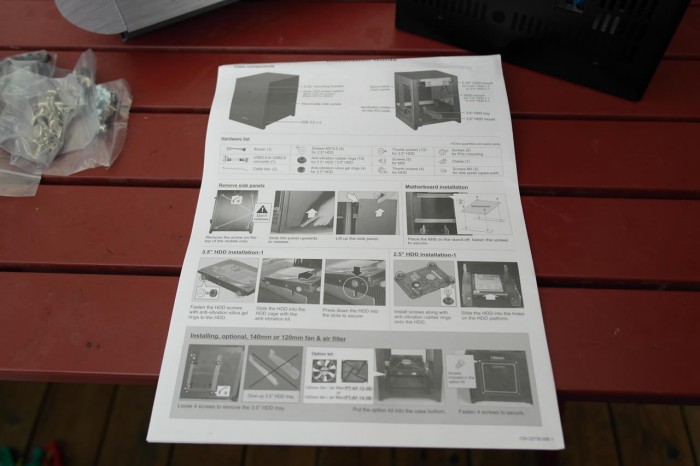 Lian Li usually includes a nice manual and the manual for the Q27 is no exception. It is filled with images and it is very easy to follow how to dismantle the case or install components. 
CLOSER LOOK – OUTSIDE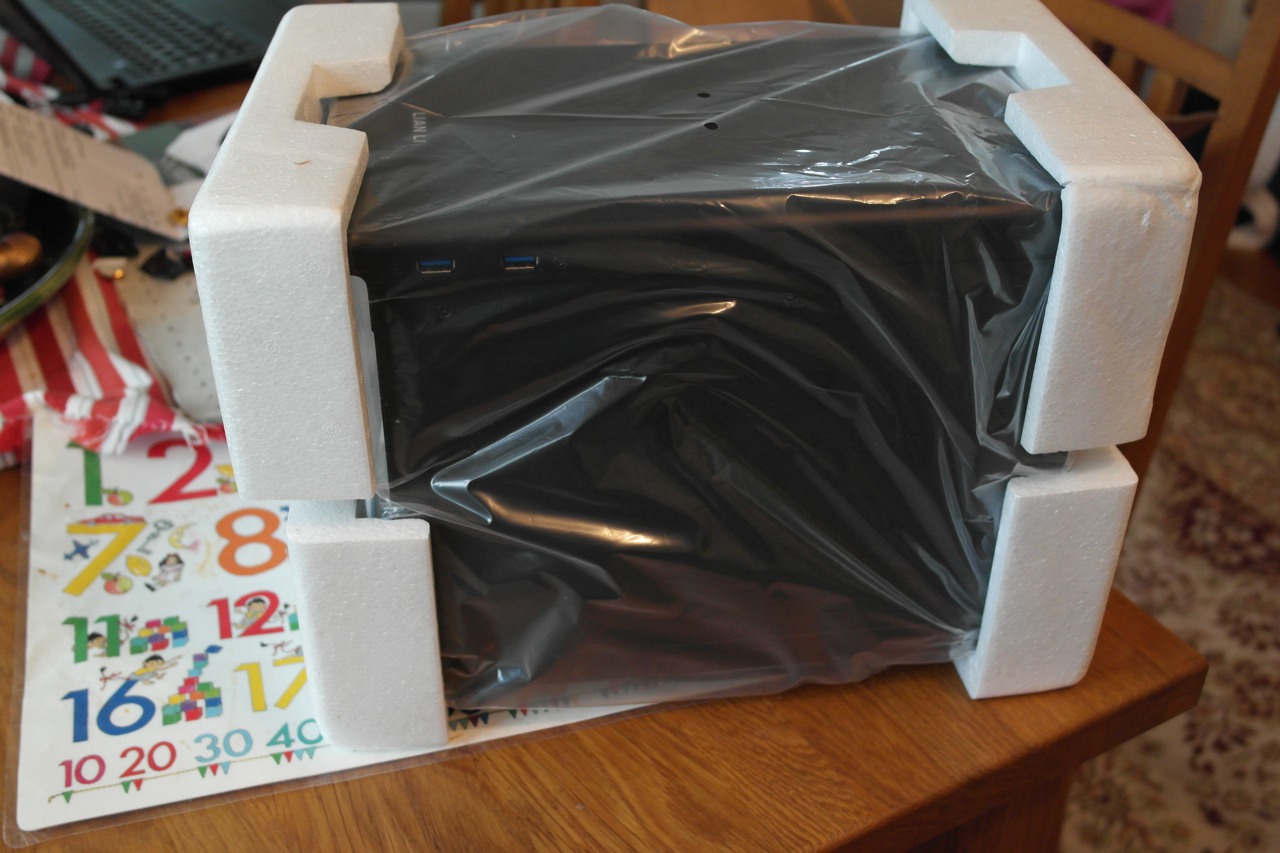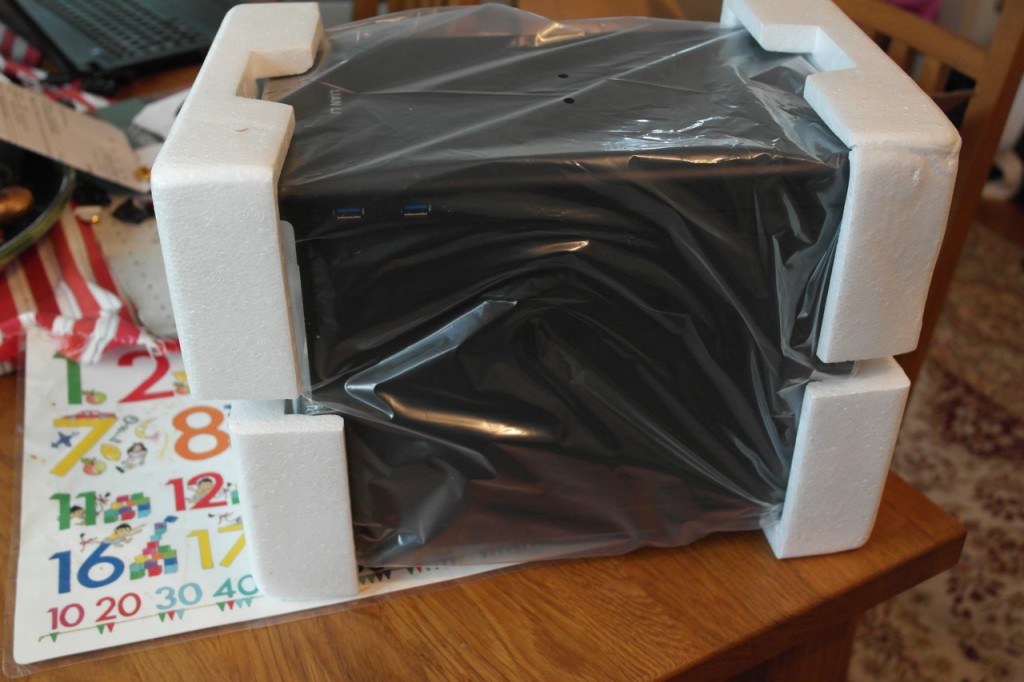 The case comes in a small box but is well packages with styrofoam around the case. We could not see any damages on the case even though it had been sent through the mail.
As expected from a Lian-Li case this is a very clean-looking case. On the front we get a small logo and the opening for the 5.25″-inch slot. While we guess there still are some who ned the ability to add a DVD- or Blu ray drive it does feel like it soon is time to dump it so we get an even cleaner looking case. 
The side plates slide in from the top and are then screwed on. There are no extra features like windows, instead all we find is two usb 3.0 ports at the bottom of one side. Since this is a small case we can accept that placement as the case most probably will stand on a table. Oddly enough there is no headphones or microphones  jacks.
The back does not hold any big surprises. We do notice that the case only supports a single slot graphics card. The PSU also sits on top of the motherboard which explains the max height of the CPU cooler. There is a lot of ventilation holes here as this is where the warm air  is supposed to be pushed out. 
The bottom of the case is filled with ventilation holes which is used to suck in the air that we want to use to cool the components. This is also the only place where you will be able to add a fan to the case. 
Review Overview
Performance - 7
Value - 8
Features - 7
Innovation - 7
Quality - 9
7.6
The Lian Li Q27 is yet another nice clean looking aluminium case from Lian Li. At around $70 (Newegg) it is relatively cheap and offers good features and performance for the money.