CineBench R11.5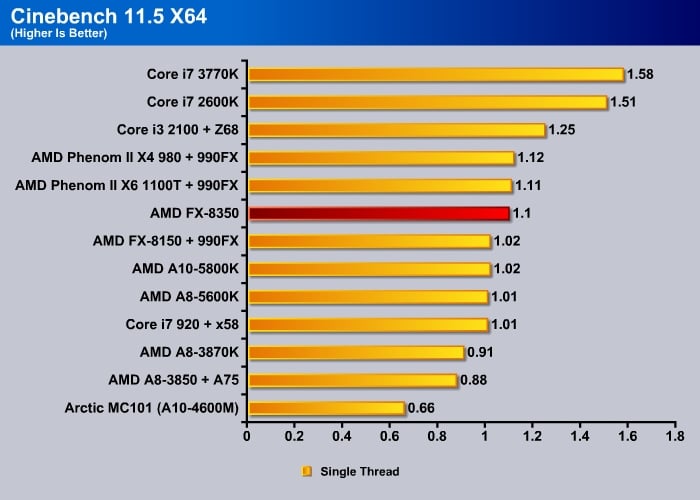 Cinebench single thread performance shows the combination of the higher clockspeed and the architectual tweak, and the FX-8350 is about 10% faster than the FX-8150. This brings the FX-8350 to the same level as the older Phenom II CPUs. One of the issues we had with the FX-8150 was its lower single thread performance and here we can see that AMD is at least able to deliver the same results as the older CPU.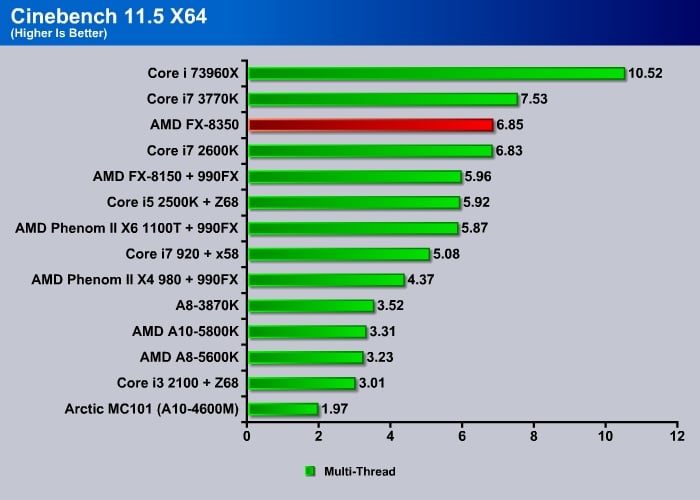 The multi-thread performance shows a 15% improvement over the FX-8150 and it is faster than the Core i7 2600K.
TrueCrypt 7.1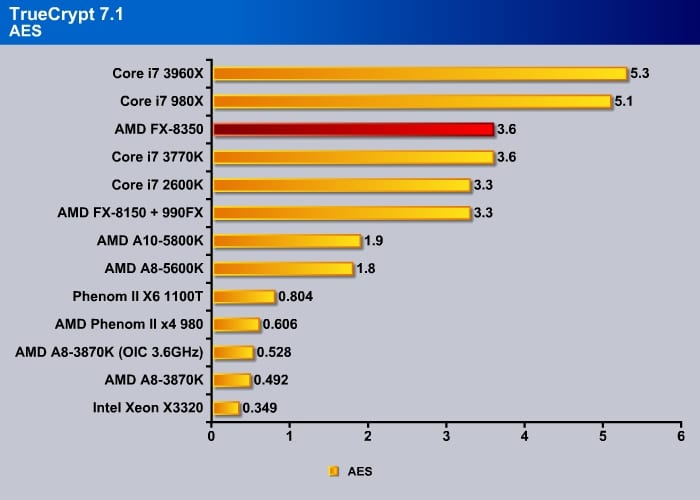 When comes to data encryption, FX-8350 shows about 8% improvement over the FX-8150. This puts the FX-8350 neck and neck against the Intel Core i7 3770K.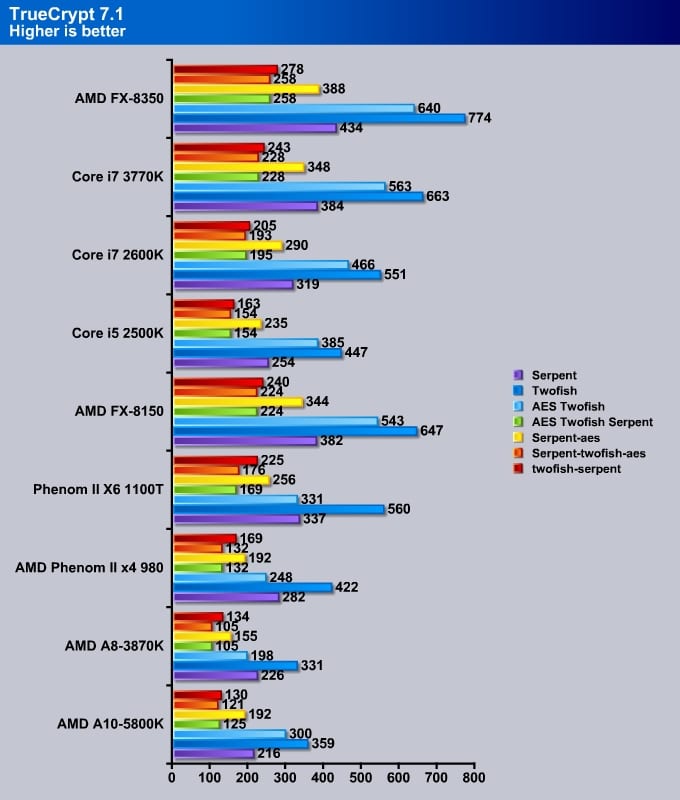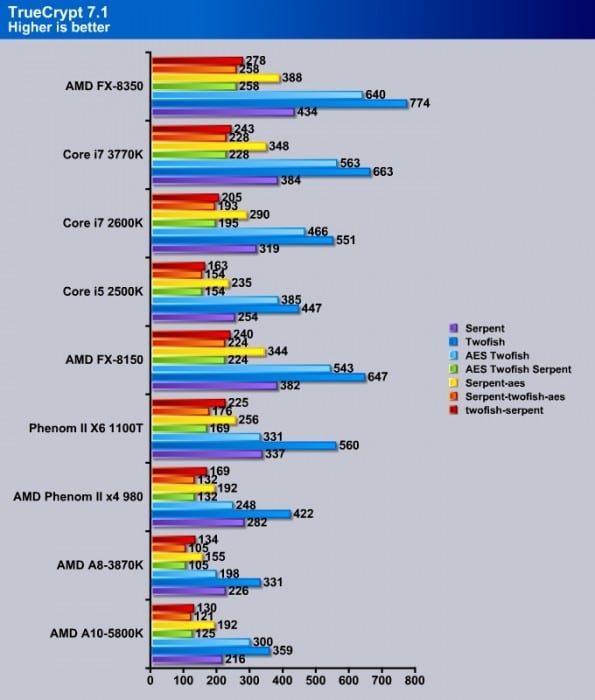 Given the right workload, the FX-8350 actually can be a very powerful chip as it shown with our TrueCrypt benchmark. Here we can see that the chip delivers about 10~15% higher performance over the Core i3 3770K.