x264 HD v4.0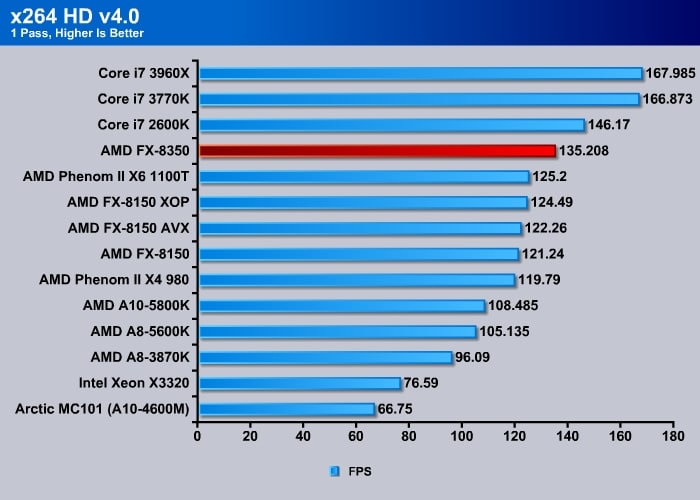 The single pass x264 transcoding favors Intel's CPU but the FX-8350 shows a significant gain here by 8% over the FX-8150 and the Phenom II X6 1100T.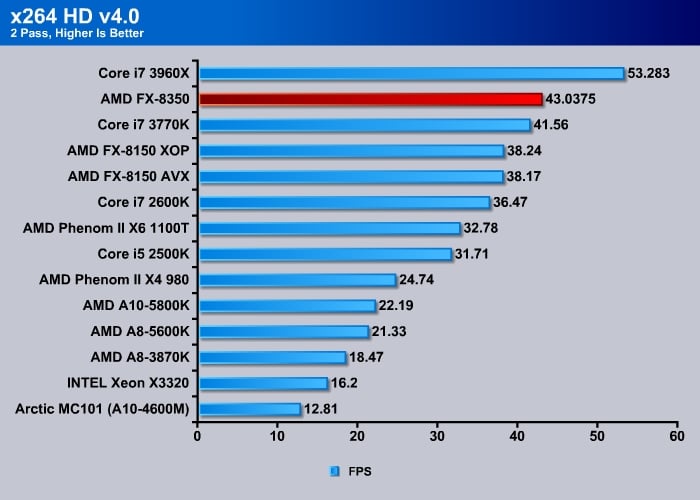 The FX-8350 performs much better here, and is about 13% faster than the FX-8150. It even narrowly beats out the Core i7 3770K and only is slower than the six-core Intel Core i7 3960X.
MediaExpresso 6.5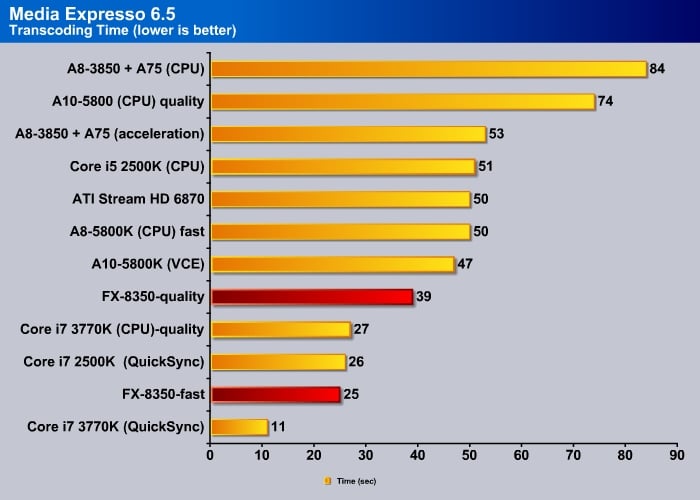 Without an integrated GPU, the FX CPU will not get any help from the VCE engine that is found on the APU. Here the transcoding is purely done through the x86. When comes to video transcoding, the FX-8350 certainly performs quite well. The FX-8350 is able to transcode video as fast as Intel Core i5 2500K transcode with Quick Sync and the fast setting in the MediaExpresso.
With quality setting, the FX-8350 takes about 50% more time to finish the task. When compare to the Ivy Bridge transcoding video via x86, we can see the latest Ivy Bridge is able to finish the workload about 12 seconds faster. Notice how well AMD CPUs and APUs scale up with the number of cores when we compare the A10-5800K (quad-core) to the FX-8350 (eight cores): doubling the number of cores cuts our transcoding time by half.