Current CPU Landscape
Before we take a look at the benchmark results, we would like to take a bit of time commenting on current CPU landscape. AMD has always been known as an underdog against Intel but this is not always this case. AMD had great success back in the Athlon64 era when it was able to put some pressure on Intel. Since then, however, AMD has been unable to recapture its formal glory. While Intel keeps marching forward with their "tick-tock" cycle that keeps technical advances going year after year, AMD has to play catch up. The last few years have been particularly tough for AMD as it has been unable to deliver a chip that can match Intel's performance at the high end market. As a result, AMD can only compete against Intel with its aggressive pricing in the mainstream market.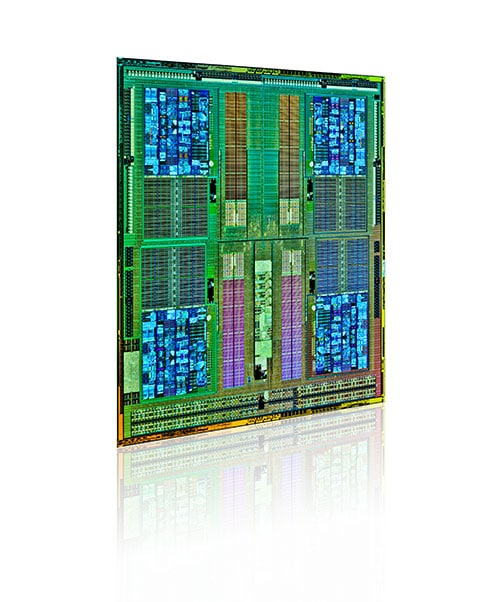 Adding salt to the wound is the lackluster performance from Bulldozer, the successor to the K10.5, where the chip is unable to deliver performance equivalence to Sandy Bridge. Even worse, it also performed worse than AMD's own outgoing Phenom processors under certain workloads. By now, we are not expecting AMD to release anything that is going to rock the CPU world and claim the fastest processor title. CPU architectures take years to develop and as we can see with mobile and desktop APUs and CPUs, AMD is going to use Bulldozer's two integer unit plus one floating point unit design for the foreseeable future until the next architecture design.
What AMD can do right now is improve on its architecture and hopefully it is able to keep up and deliver a good performance gain (especially in the single thread department) so that it can at least put some pressure on Intel. After all, healthy competition always drives innovation. And for consumers, having AMD putting pressure on Intel would also help to drive the prices down. 
In terms of absolute raw performance, AMD currently is more of a distant runner-up compared to the Ivy Bridge. Being the runner-up is never great, especially if you are in the tech industry where the talk of the town is about who is the fastest. The reality is that for average users it would be hard to detect any difference using either Intel or AMD in simple day to day work. Either camps should be able to deliver a good performance. While we can talk about the benchmark and scores, it is ultimately depending on your own needs when choosing a processor that will fit best into your own usage model and the budget. 
TESTING & METHODOLOGY
We did a fresh load of Windows 7 64 bit on the test rig, then once we updated the software and drivers to the latest versions, we made a clone copy of the hard drive because we're going to run this beast like we stole it. We ran each test a total of three times and the average of each test is reported here.
Test Rig
Case Type
None
CPU

Intel: Core i5 2500K, Core i7 2600K, and Core i7 920

AMD: Phenom II X6 1100T , and FX-8150, FX-8350, A10-5800K

Motherboard

Intel: Asus P8Z77-V Pro 

AMD:Asus Crosshair V Formula (AM3+) and Gigabyte F2-A85X-UD4

Ram
Kingstone HyperX Genesis Special Edition at 1866Mhz (9-9-9-27)
CPU Cooler
Thermalright SI-128
Hard Drives
Seagate 7200.11 1.5 TB
Optical
None
GPU
Gigabyte GTX 580 SOC
Case Fans
None
Docking Stations
None
Testing PSU
Cooler Master UCP 900W
Legacy
None
Mouse
Microsoft Intellimouse
Keyboard
Logitech Keyboard
Speakers
None
Test Suite
We will use the following applications to test the performance of the Motherboard. Benchmarks
Benchmarks
PCMark 7
Sandra 2011
Cinebench R11.5
3DMark 11
TrueCrypt 7.1
Metro 2033
Lost Planet 2
Crysis 2 – DX11
Warhammer 4000