Nvidia RTX 2060 Founders Edition
The RTX 2060 Founders Edition packaging is exactly the same as we saw with the original RTX 2080 and RTX 2080 Ti at launch. the card is held in dense foam internally in a vertical stance and the box top sleeves onto the bottom section.
Here you can see the RTX 2060 is the same size as the 2070, in fact same PCB and cooler. As you can see in the side by side shot they are virtually the same card if it didn't say RTX 2060 on the cooler and backplate. Well I shouldn't say they would be the same card, more like they would look exactly the same, but under t he hood its a bit different.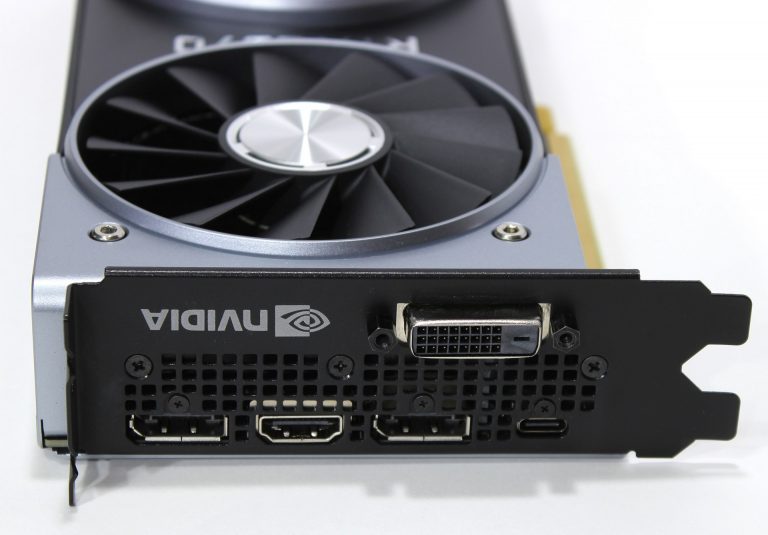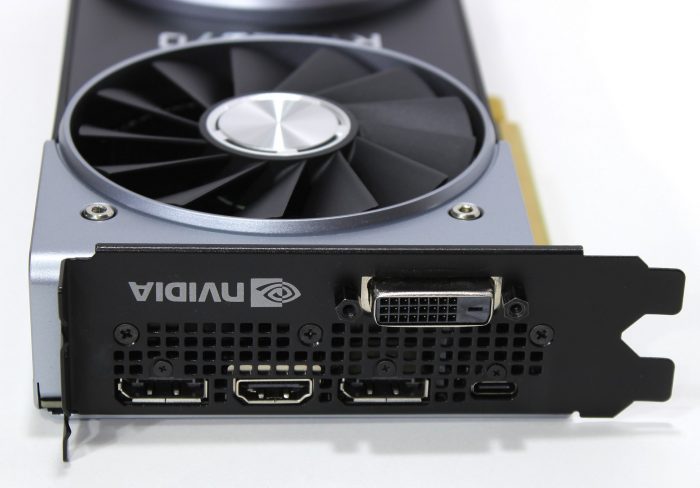 Here you can see the rear I/O of the card and its bevy of connectors.
2x Displayport
1x DVI-DL
1x HDMI 2.0b
1x VirtualLink (USB Type C)
We see that the RTX 2060 as mentioned multiple times previously has a similar I/O layout to the other RTX models but with the addition of a DVI-DL port native to the card now.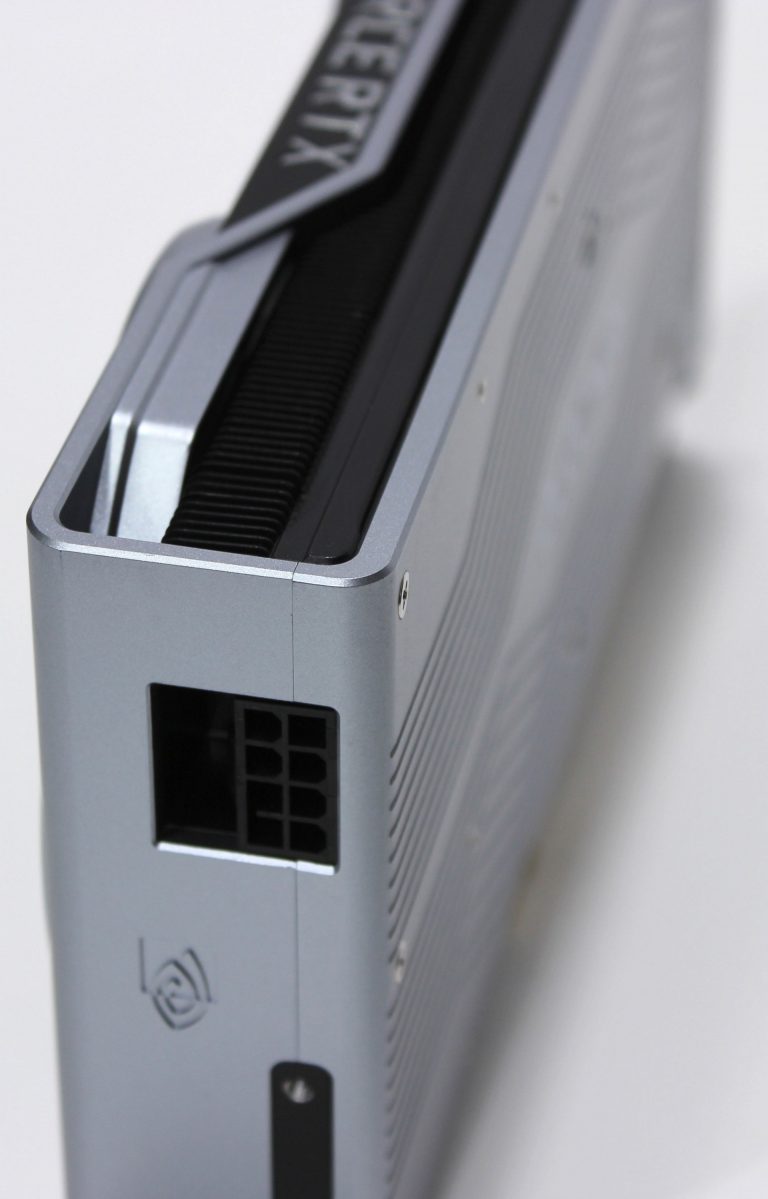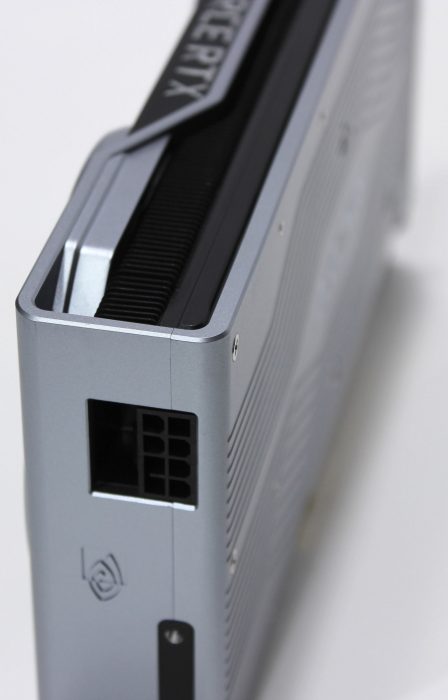 The power for the RTX 2060 is fed by a single 8 Pin PCIe power connector as the now much lower core count TU106 core should sip power a lot more meagerly than the more hungry models we looked at previously. I do wonder if the single connector will support much overclocking headroom though as the card is rated for a 160W board power out of the box.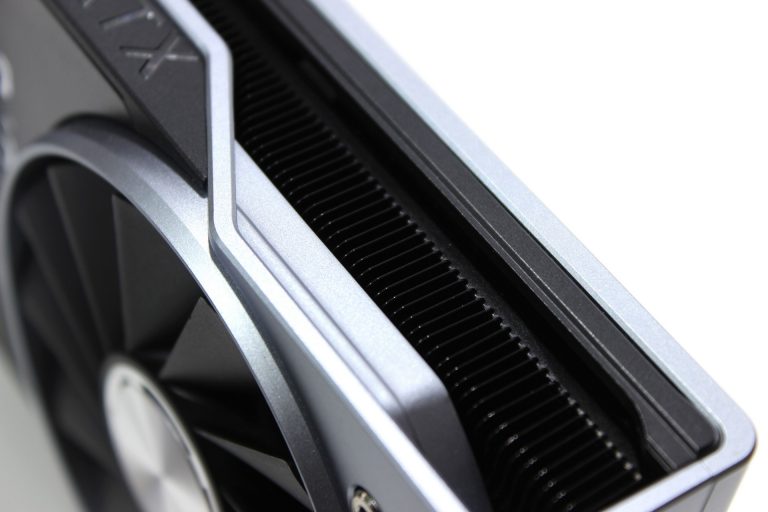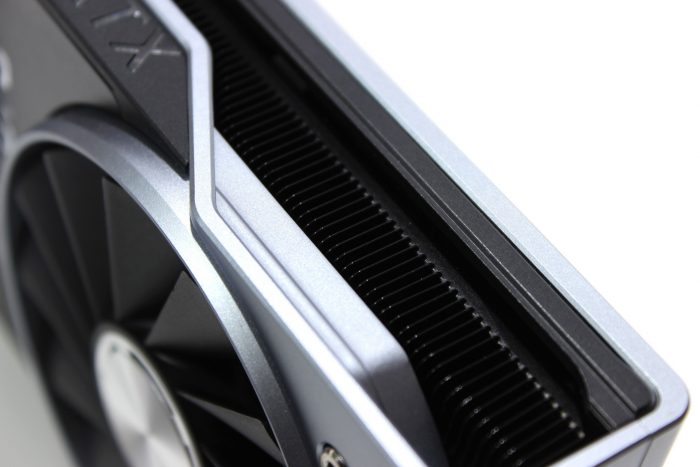 The 2060 employs the same fin stack which as we saw on the previous RTX 2070 review is a dual heatpipe plate. The fin stack is at least in appearance the exact same.
Enough of the outside now, let's tear her apart and take a look at the guts.