MSI Took a GeForce RTX 2060 and Added Some Gaming Z Flair to it.
MSI is no stranger to making custom cards and they have shown this with the Gaming Z series of cards. Today we have the RTX 2060 Gaming Z which may not seem like a very impressive thing but MSI really took the bull by the horns to make sure they could eek out some extra performance out of the value RTX card and give you some headroom to play.
Now I don't wanna spoil the whole performance of the card but just understand that if you do not know this card will exceed the reference or "Founders Edition" card in every way from our testing so now we just gotta show you.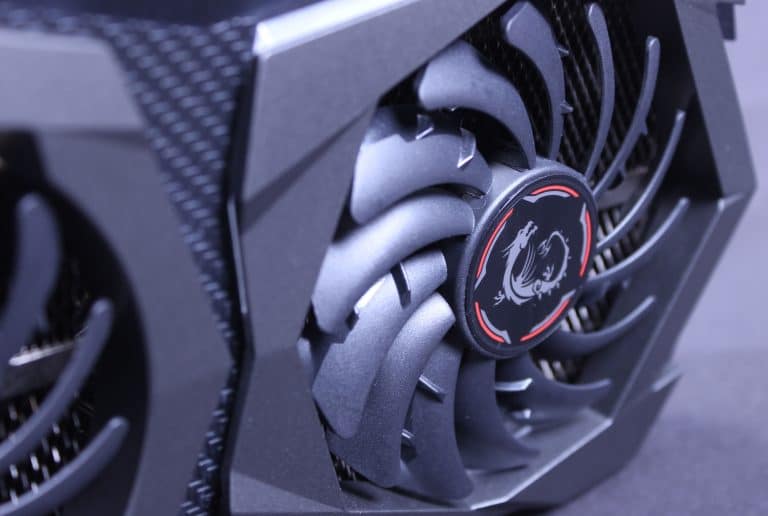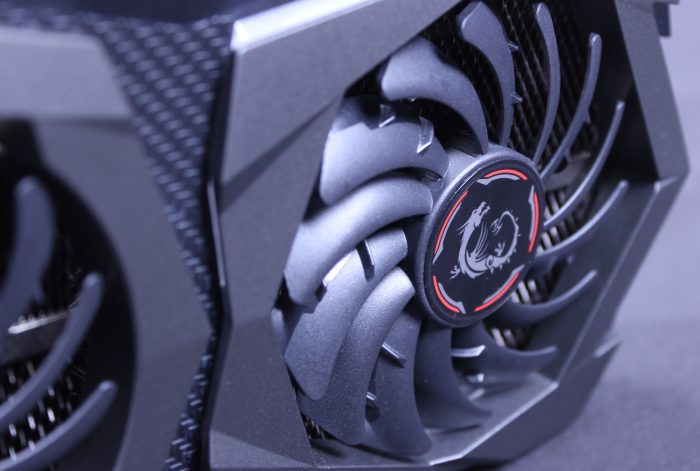 The RTX 2060 Gaming Z from MSI joins the RTX Stable with a price point of $389.99 which places it a bit ahead of the FE model which sits at $349.99..
MSI GeForce RTX 2060 Gaming Z $389.99 (Source: MSI MSRP)
This price point as mentioned is a bit above the FE but I can assure you now that in the coming pages we will show you why we think it is totally worth the extra cost for the RTX 20960 Gaming Z as your choice for the entry-level RTX purchase.
RTX 2060 Features
New Turing based GPU featuring hardware-based acceleration and hybrid rendering capabilities
New Streaming Multiprocessor (SM)
Turing Tensor Cores
Real Time Ray Tracing (RTX)
New shading enhancements
Deep Learning Features for Graphics (DLSS and more)
GDDR6 High-Performance memory
GPU Boost 4
MSI Specific Features
Twin Frozr 7 Thermal Design

Torx Fan 3.0

Newly designed fans with specially curved blades to accelerate airflow

Zero Frozr

MSI RTX 2060 Gaming Z fans do not even spin below 60C which means longer potential lifespan for fans and less dust build up.

Mastery of Aerodynamics

MSI has curved fin leading edge which means that they are not just flat plates of ALU but have a wave to reportedly allow air to pass more smoothly
Airflow control channels within the fin stack to direct air where needed such as heatpipes or even SMD components

Concentrated heatpipes

MSI has a mass concentration of heatpipes directly over the GPU which is the key thermal point for any card

Copper Baseplate

MSI has employed a copper baseplate on the GPU contact surface to allow optimum thermal conductivity into the cooling fin array.

Thermal Compound X

This is MSI's way of saying they use premium thermal compound on the GPU. This is good as some cheaper or stock paste can harden and become less effective requiring disassembly to re-paste. This may hold up longer which means more time gaming less time messing with your card.
Specifications
Graphics Card

MSI GeForce RTX 2060 Gaming Z

Graphics Engine

NVIDIA GeForce RTX 2060 Core TU106-200A-KA-A1

Bus

PCI Express 3.0

Video Memory

GDDR6 6GB

Core Clock (OC)

GPU Boost Clock: 1830 MHz, GPU Base Clock: 1365 MHz

CUDA Cores

1920

RTX OPS

37T

GIGA Rays/s

5

Memory Clock

14000 MHz

Memory Interface

192-bit

Resolution

Max Resolution:7680×4320

Interface

HDMI Output: Yes x 1 (Native) (HDMI 2.0b)




Display Port: Yes x 3 (Native) (Regular DP)

HDCP Support: Yes

Power Connectors

1 x 8-pin

Dimensions

9.72″ x 5.08″




247 x 129 Millimeter
Here we get a brief spec style overview of the card. One thing to note is the absence of the DVI connector which arrived on the 1070/1060 FE models. Another omission would be the Virtualink connector which I can only assume was a cost-cutting measure and I am ok with it as Virtualink has yet to even take off yet or arrive on any tangible products.