Here we will run some targeted benchmark tests to gauge the raw performance/calculation speed of the CPUs.
SuperPi


SuperPi is a very popular program for testing single threaded performance by calculating digits of Pi. You run it by setting the length of the test and the score is time-based at the end. Performance is judged by how quickly it can complete the task you assign.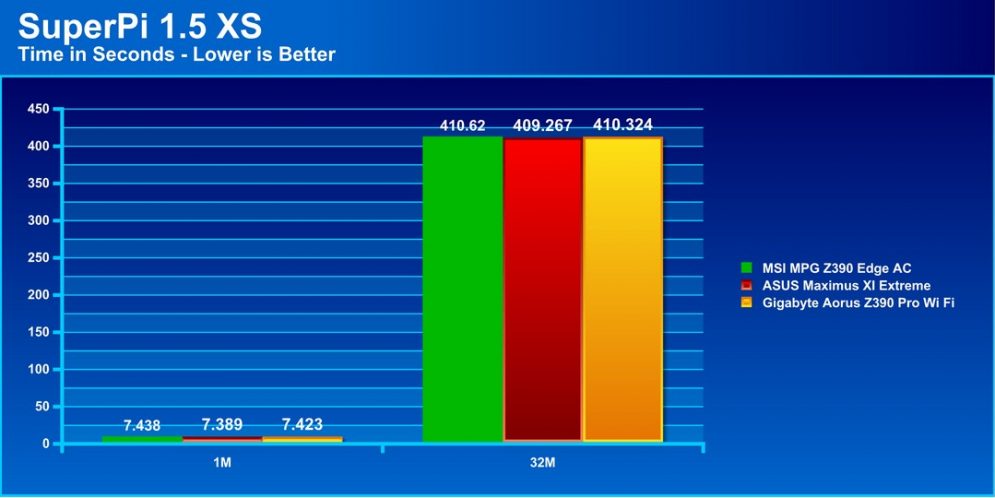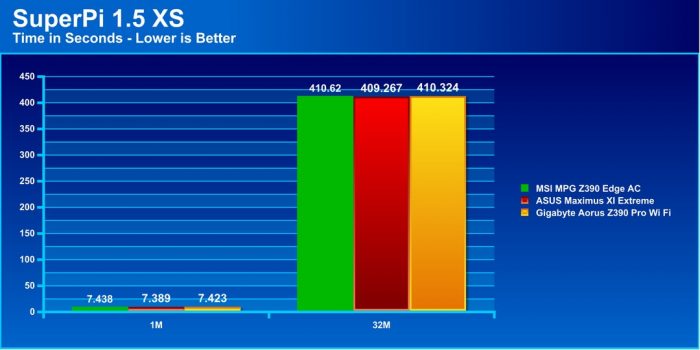 The Maximus XI Extreme when running similar clock profiles obviously has a bit more going for it as far as fine-tuning. I have had some comments in regards to "why do we Run SuperPi" but its very relevant to showing single thread performance even being a legacy benchmark it is great for showing solid repeatable number crunching capabilities and provides a very reliable metric to compare.
As you can see in 32M you see a very small advantage possibly even within the margin for error but this is across multiple runs it exceeds the performance of the other boards even with the Gigabyte model having a juiced Ring Ratio the Extreme still comes out on top by a very very thin margin.
WPrime


WPrime is very similar to SuperPi but is a multithreaded program which you can assign the number of threads that work on the problem and you get a time-based result on how long it took for the CPU to crunch through the task you assign.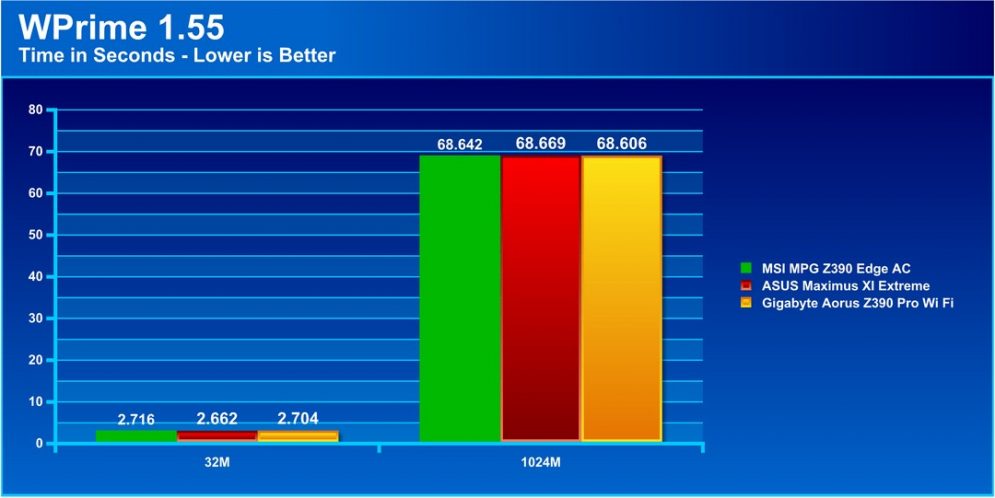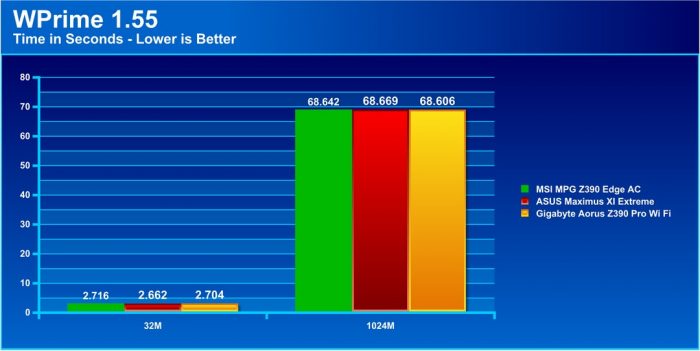 WPrime sees the Maximus take the quick test but as the tests run longer the turbo budget is exhausted and it falls behind ever so slightly. This is where it gets really interesting as you can start to see the boards that hold turbo longer than they should which gives them a small advantage here.