Final Thoughts
I was very excited when I received the Maximus Extreme board as there's always something cool about playing with the top of the top from a manufacturer and seeing what kind of tricks they worked in.
I always seem to forget and it usually takes a board review or two before reality smacks me in the face and I realize that all of the boards are basically performing teh same with even the most extreme outliers being only a few percent. That is, of course, assuming all boards perform equally which I am sad to say that some boards simply are not following Intel guidance on how turbo operates or even the ability to disable MCE. That being said, I am happy to report that ASUS took the due diligence to ensure you as a consumer get what you expect and per intel spec. They follow Intel's papers form what I can tell to the letter, while they have been caught previously with some trickery with MCE this time they are on board with keeping the 9900K tamed and in place.
I have an article covering my findings coming soon which I think will better shed some light on this issue as I feel that seeding out boards running at incorrect specs, or higher than default clocks is unfair to the testing landscape when this will likely be "corrected" in the future. So on this one, I give credit where it is due to ASUS for sticking to the right way of doing it even if it meant a detriment to MCE OFF level performance. This is why to normalize testing we had to test with MCE Auto to get more fair results across our tests platforms.
Performance being stagnant across all boards, what makes them special or how does one choose a board?
The boards we looked at today were on completely different edges of the spectrum with the MSI Edge AC and the Gigabyte Aorus Pro WiFi being sub $200.00. While the Maximus XI Extreme is right at $600.00 and that is a very tough pill to swallow for even a HEDT board. But as time has shown when you want the newest and arguably best features people will pay for it.
So I think its worth it? Well here comes the Shannon Standard answer "It depends". It really does depend on what you do with your rig. What features do you need?
Does anyone NEED a 600 dollar board? Hell no! is it cool? hell yes, it is.. But never a need. This is for those that want something that meets likely every need they would have such as the liquid cooling zones and massive RGB and connectivity capabilities.
The Maximus XI Extreme has everything I would want in a  board with an overkill VRM and is fully liquid cooling ready for those who are up to building a rig badass enough to house this board.
Is it wretched excess? absolutely, but sometimes that's what you need when building something just on this side of crazy.
To round this out, let's just say that While the Maximus XI Extreme may be built to be the ultimate water cooling enthusiasts dream, it also employs AI Overclocking which makes guys like me almost obsolete as everyday overclocks are truly now only a few clicks away.
The Maximus XI Extreme is simply a badass board with tons of features and some well thought out innovation. At the end of the day, you are the only one that can choose fi the innovation is worth the price for your next build.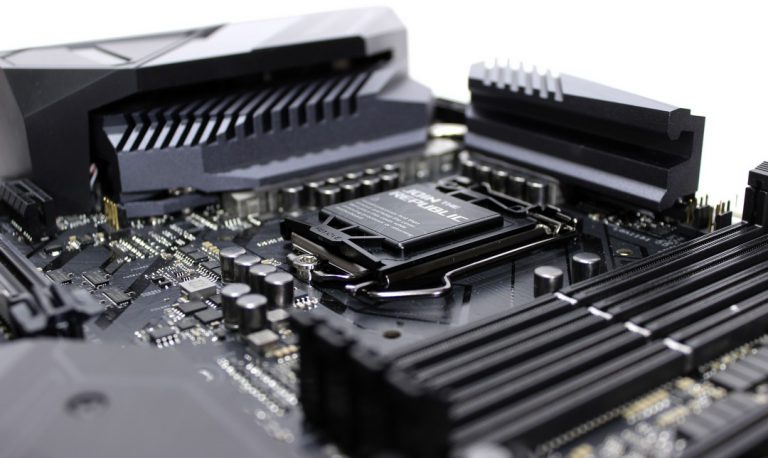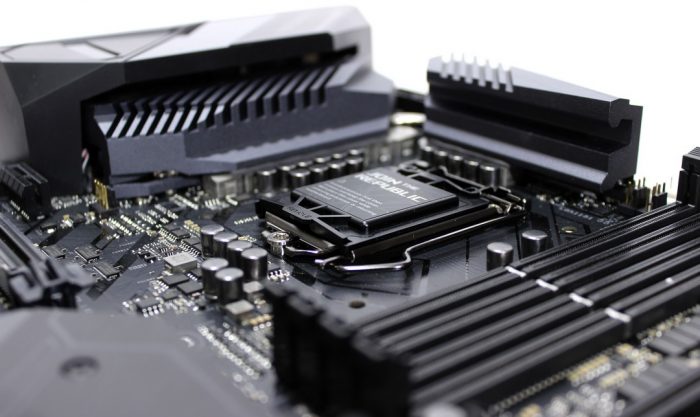 Pros
Cons

DIMM.2 CPU PCIe Storage
Integrated waterblock header
Massive Overkill VRM
Plenty of VRM cooling capability
5G Lan
Excellent AI Overclocking
Live Dash is cool albeit gimmicky