The Maximus XI Extreme Features
The Maximus XI Extreme has tons of features and we have a few we selected which we would like to highlight here.
NODE Connector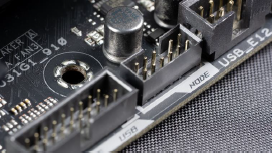 Here we have a specialized connector which ASUS has created to allow attachment of supported devices to allow full control and monitoring via their AI Suite software. The first validated component we know they are working on is the FSP Hydro TPM PSU which support should be coming soon. And ASUS promises to have many cool accessories that will utilize the NODE interface as well. As of the time of writing, we also heard there could potentially be a special chassis version which could have an LCD that interacts with this as well.
Liquid Cooling Connectors/Zones
Here we have the "Liquid Cooling Zone" which is designed to eliminate much of the need for additional breakout liquid cooling control hubs or boxes via onboard headers.
The board has two different spots for Radiator Fans with 4 fan ports per section with one being 4 ports at the top while the lower section of the board also has 4 ports which are designed to support the connection of radiator fans and run all at the same speed to keep equilibrium within your cooling setup directly controlled vial the onboard ports.  I like this approach and the fact that the ports are placed at the board's edge to ensure cable management is as easy as possible.
Another cool feature is the pump headers and their ability to monitor flow as well which means that you can collect all of your cooling management and data directly from the motherboard without the need of previously mentioned 3rd party devices to act as a management hub for your liquid cooling gear.
Fan Header Specs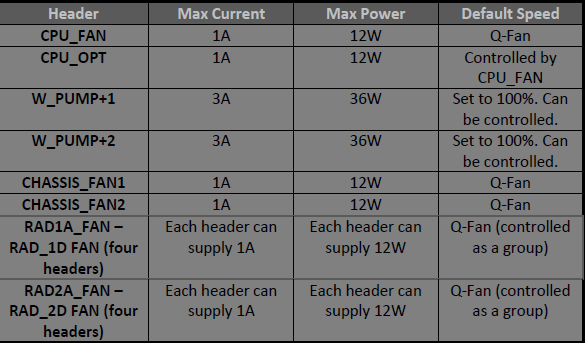 Here you can see the capabilities of the fan headers for the board. The pump headers are capable of 3A while all of the 8 radiator fan headers can push up to 1A (12W) which means you can run pretty much any model radiator fans off this thing with no issue whatsoever. Just as an example, an EK Vardar F3 120 Fan will pull roughly 1.44W per their spec, so you can imagine that the ports could be split for push/pull on dual 480mm rads without even the remote risk of overdrawing.
Waterblock header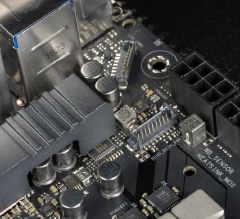 ASUS knows that many users may want to go the full cover water block route. Instead of forcing everyone to pay for a block like what happened with the Maximus IX Extreme which employed a full cover block from their partners Bitspower. This time ASUS exercised caution and I must say I am grateful as I do not think the market would want to bear the Extreme variant going over its already 600 dollar price tag. With the board we have here it instead foregoes the included water block in favor of full VRM cooling via air but includes a specialized header which will work with compatible blocks likely to show up to market soon and will offer AURA RGB Lighting, flow rate, and Leak detection support. All able to be viewed via the ASUS software suite.
Aquantia 5G LAN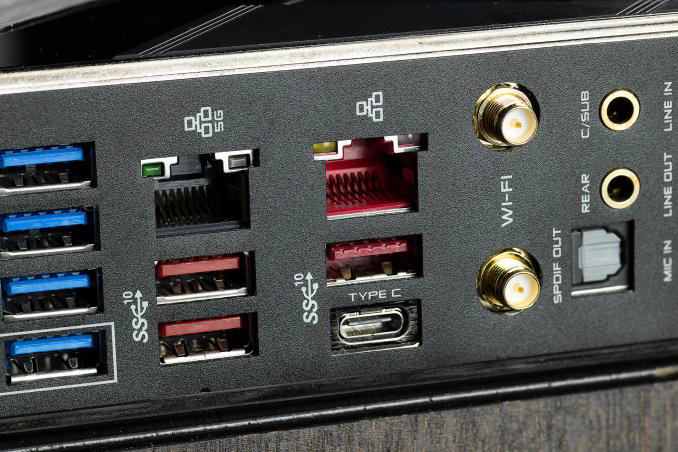 ASUS did one other thing on their boards just to ensure they could exclaim their high-performance connectivity. They integrated a 5G LAN port on the I/O powered by Aquantia which you may recognize as that's the same brand IC they used for their 10G solutions we saw on the X299 variants which offered it. I will say I'm a little surprised they did not simply go full 10G but I can also understand that being this is through a PCIe x1 lane and being piped through DMI they probably thought better for it to stick to 5G as  there are only so many lanes to go around on this platform and therefore better to leave a little on the table there.
now let's unbox the Maximus XI Extreme and see what exactly she looks like and what she's hiding under the hood.