Test system
| | |
| --- | --- |
| Motherboard | MSI X370 XPOWER Gaming Titanium |
| RAM | 16GB Viper Elite 3000MHz 16-16-16-36 running @ 2400MHz 12-13-13-30 |
| CPU Cooler | EKWB Predator 240 Liquid cooler |
| Graphics Card | EVGA GTX 970FTW |
| Power Supply | Corsair AX1200 1200Watt |
| SSD | Adata SP550 M.2 240GB |
| Chassis | Fractal Define R5 |
| Operating System | Windows 10 Pro 64bit |
Test Software
3DMark
AIDA64 Engineer
Cinebench
HandBrake
Prime95 Wprime
PCMark 8
ASUS RealBench
SiSoft Sandra
Super Pi
Truecrypt
Unigine Heaven
Wprime
Test Procedure
Here at Bjorn3D, we strive in excellence and during our testing, we run each test 3 times and average the 3 runs in order to get a real baseline of its true performance. With CPU reviews this benchmarking process is fairly straightforward and utilizing the latest drivers and BIOS. However, we must stress to rule out drivers all 3 RYZEN 7 CPUs in both stock and OC form were done using the same drivers and BIOS.
PCMark 8
PCMark 8 is benchmark software that is designed to replicate Work, Creative, Storage and home workloads. This is done through running the specific types of applications and tasks that are typically associated with these workload categories. Based off of the performance of the different tests PCMark8 then assigns scores per workload type.
Creative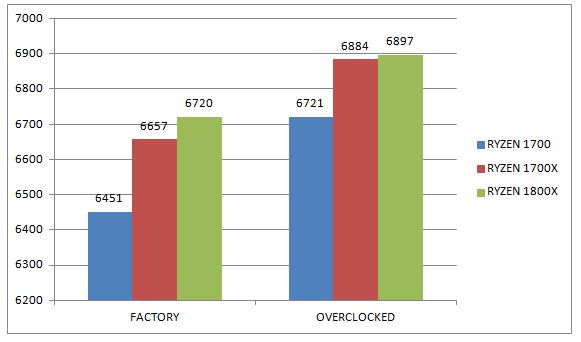 In our creative tests with PCMark8 Creative, we noticed significant performance increases when we overclocked all three CPU's, however, the RYZEN 1700 showed the biggest gains when overclocked.
Work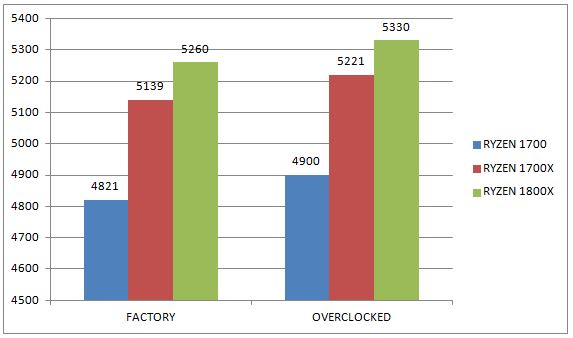 The work related tasks we feel do not adequately take advantage of the cores and threads that the new RYZEN 7 series has that makes it so great in other aspects and as result, we do not see huge gains when overclocked!
Home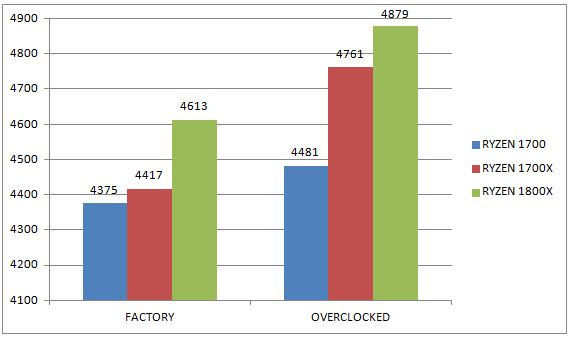 In our home tests, all three RYZEN 7 CPUs performed admirably in both factory and overclocked speeds, however in the home category the X chips showed a significant advantage when overclocked.
Storage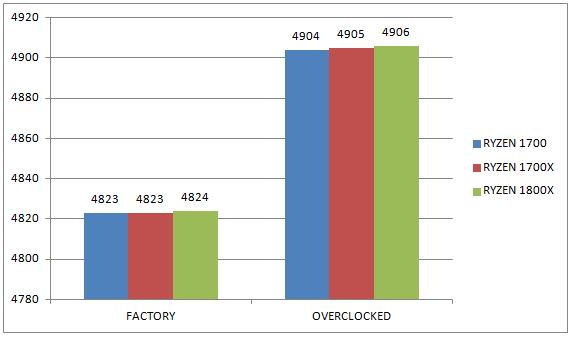 In the storage test, all three RYZEN CPUs performed virtually identical across the product range and the same occurred when overclocked. We can only assume that the difference between factory and OC is due to the additional voltage and is not related to the MHZ, we say this because even in factory speeds the difference in MHz is pretty significant and yet it has no impact when we ran the storage tests.