ID-Cooling PL12025 PWM Control LED Fans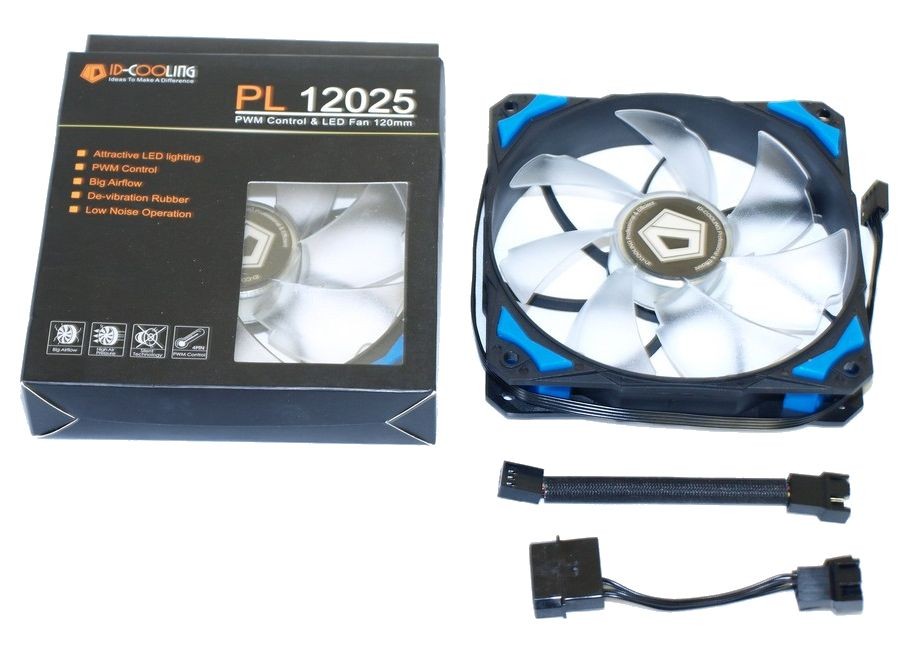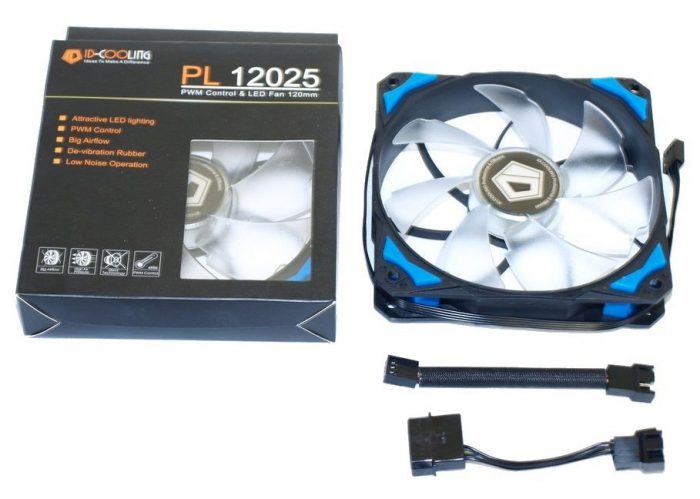 ID-Cooling included a couple of PL 12025 PWM Control and LED fans with the ICEKIMO.They aren't white, and sport a blue LED, so we will be testing both dual fans and Push-Pull. We suspect that the blue fans placed on top against our Cooler Master MasterCase will shine an eerie blue icy glow through the radiator.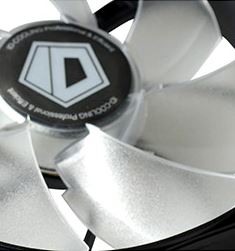 The fan blades have a special design to increase airflow and pressure.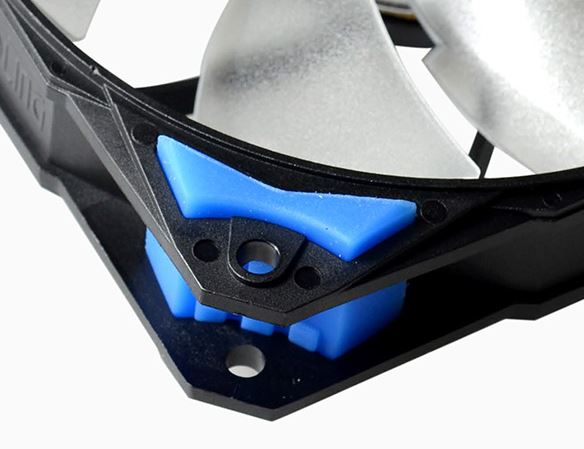 A feature we really like is the solid rubber block for noise reduction, and believe it's time for all high-end fans to follow suit.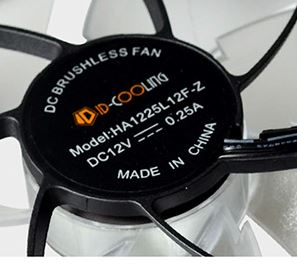 Here's a close up of the reverse side of the blades showing the specifications of the fans.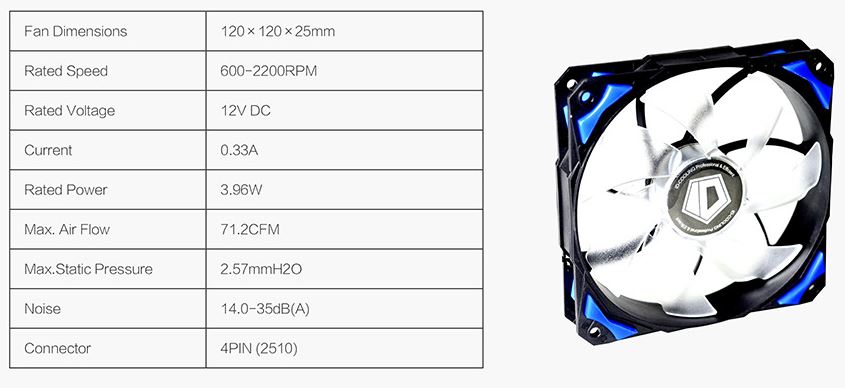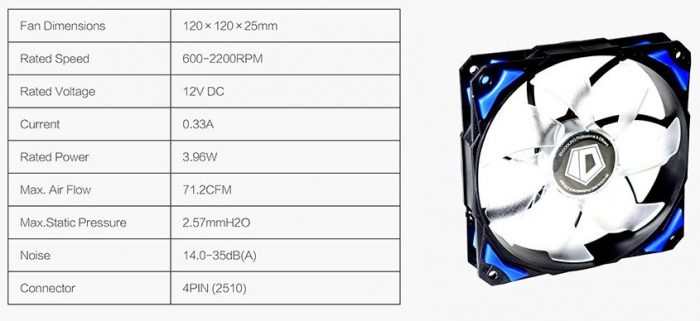 Standard 120 x 120 x 25mm fan dimensions insure wide compatibility, and these run at a higher RPM and CFM that the fans included with the ICEKIMO 240W White Water Cooling setup. The ICEKIMO fans topped out at 1600RPM and these top out at 2200RPM, push 71.2CFM, and have a slightly lower noise level of 35dB(A).