ID-COOLING ICEKIMO 240W, A Closer Look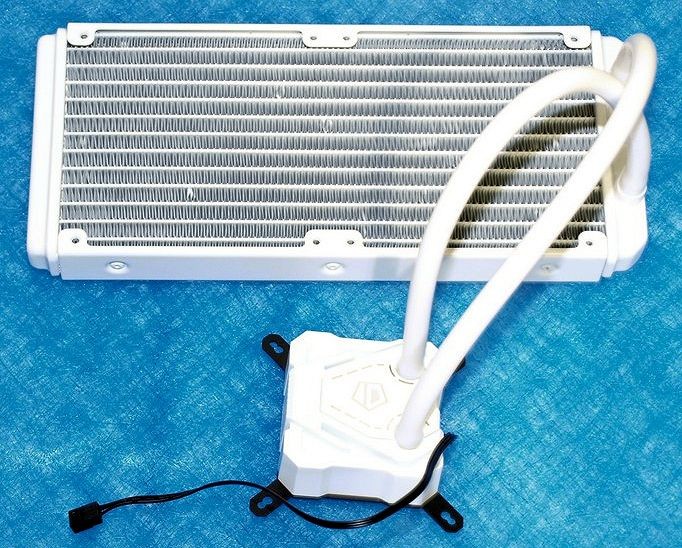 The first thing we noticed out of the block are bent vanes; that's not a good start for a product and both sides had bends in the 18FPI Radiator. Bends interfere with airflow, reducing the effectiveness of your radiator. While it's not a large reduction in efficiency, it does show improper handling.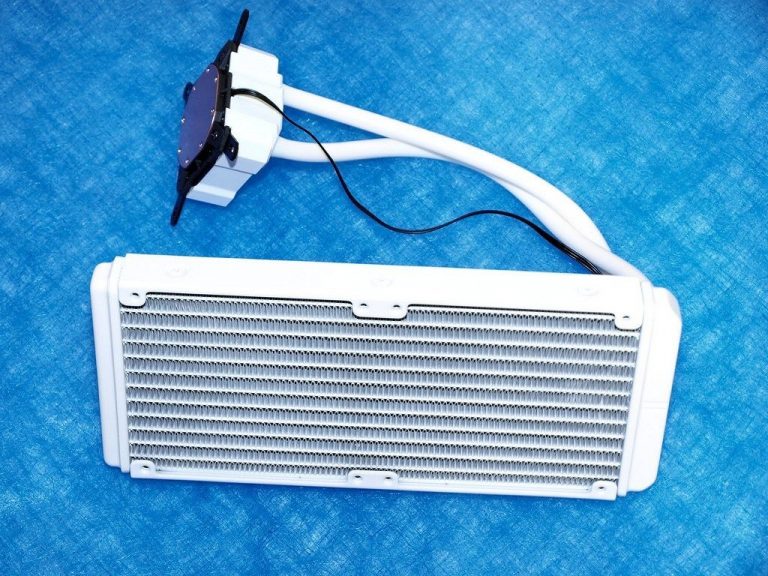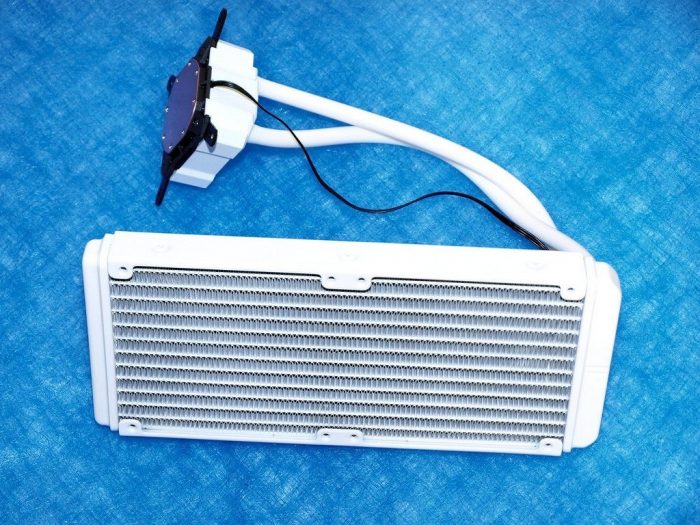 The high-quality tubing and all-copper water block don't hurt our feelings, but we would like to see a little longer 3-pin power connector, and as we mentioned, we prefer to see 4-pin PWM control on our pumps. With this pump running at a medium 96L/H, adjustment shouldn't be an issue, as we would keep it at full speed.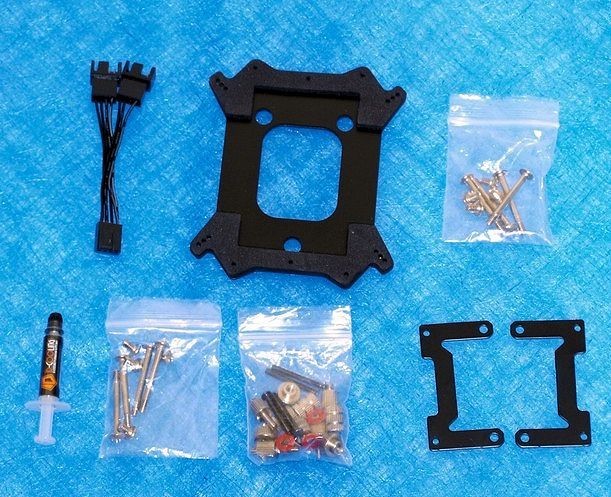 The accessories come nicely packaged and the inclusion of a small tube of thermal grease may save you a few bucks.
Now we have extra radiator fan screws laying around, but we only see eight here in the ICEKIMO 240 packaging, and we really like to see 16 in case someone wants to run four fans in a push-pull configuration. Many times the difference between good and great is in the details.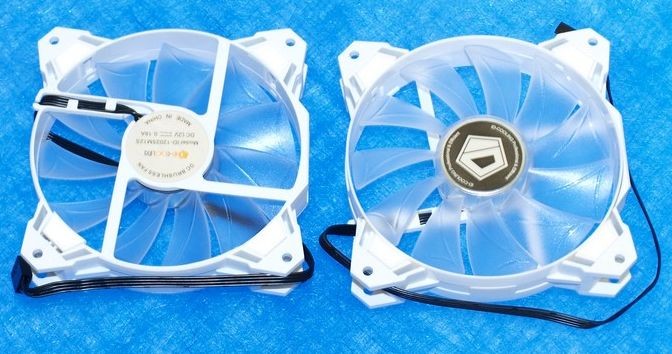 Keeping with the white theme of the ICEKIMO, the fans are of solid construction and the clear blades show the white radiator below them while spinning.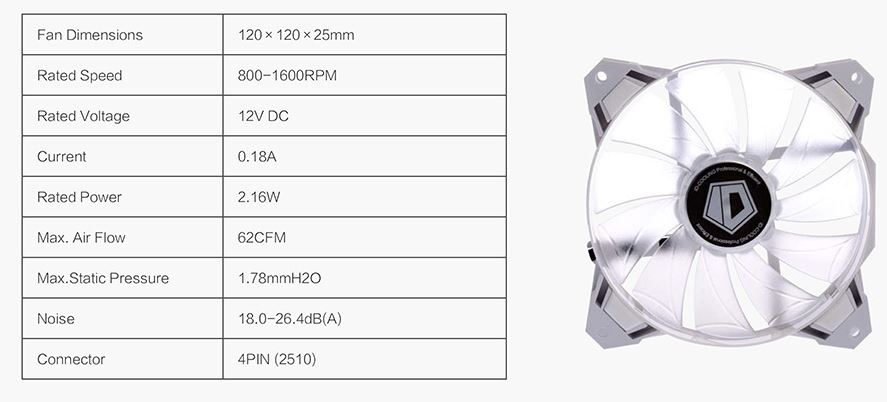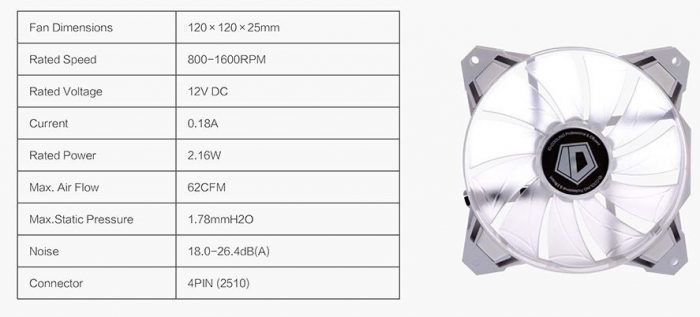 The initial specifications table is a bit overwhelming, so we did separate info for the fans and pump. The ICEKIMO fans are a standard 120 x 120 x 25mm, so you can switch up to any standard 120mm fan if you desire. Rated at a quiet, but medium 62CFM, the fans should be quiet. However, if you want to squeeze out more performance you may need higher CFMs or go to a 4-fan push-pull configuration.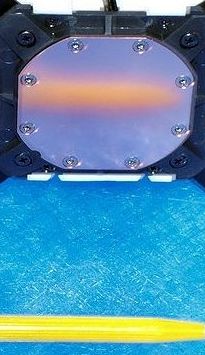 The surface finish on the bottom of the block isn't perfect, but we don't see any obvious milling marks. Paying a bit more for a high-end AIO cooling setups often results in a mirror-finished, polished block.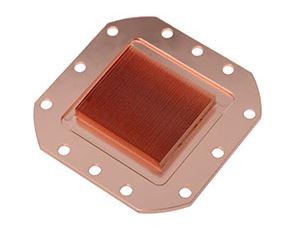 Inside the block we find a nice, straight pack of micro fins to allow a greater surface for the coolant to flow through. We would have liked to see a little thicker outer skin on the block, but don't foresee any problems with careful handling.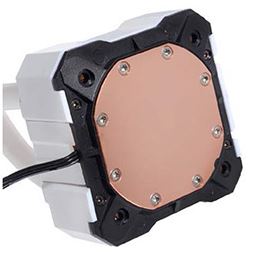 Here's another look at the block, and you can see there's not a lot of crisp reflection coming off the surface. We like to put a quarter in front of the block and be able to read the date, but it's not happening here.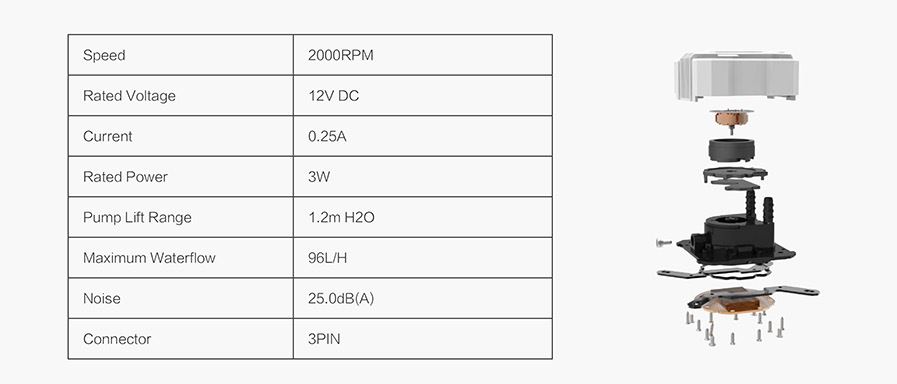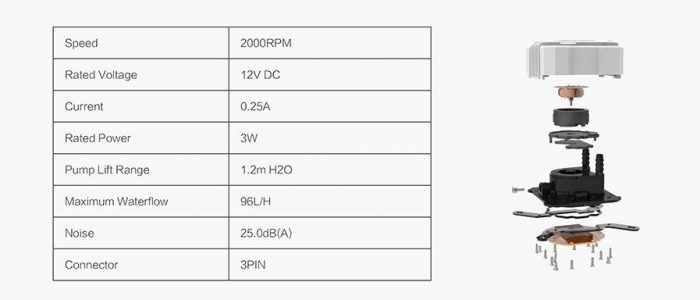 Running at 2000RPM, 12v 0.25A and a mere 3W of power, the pump pushes 96L/H at 25dB(A) and features a hydraulic bearing.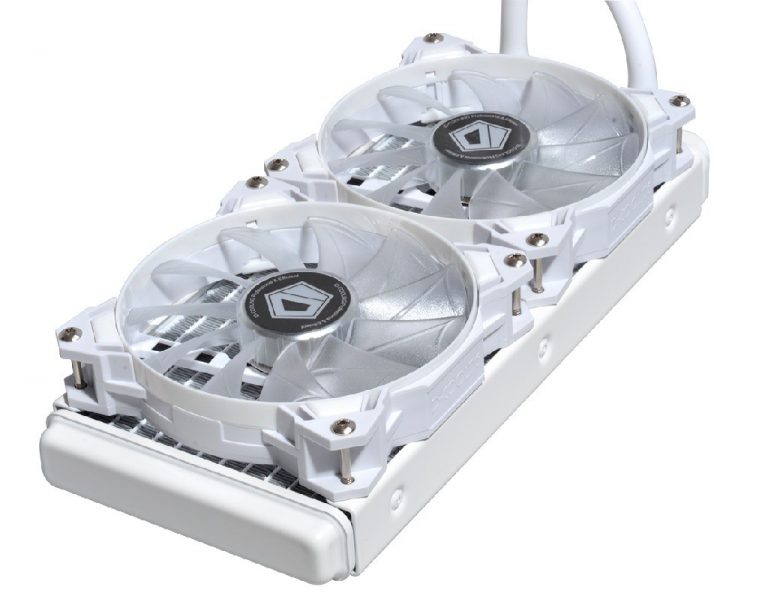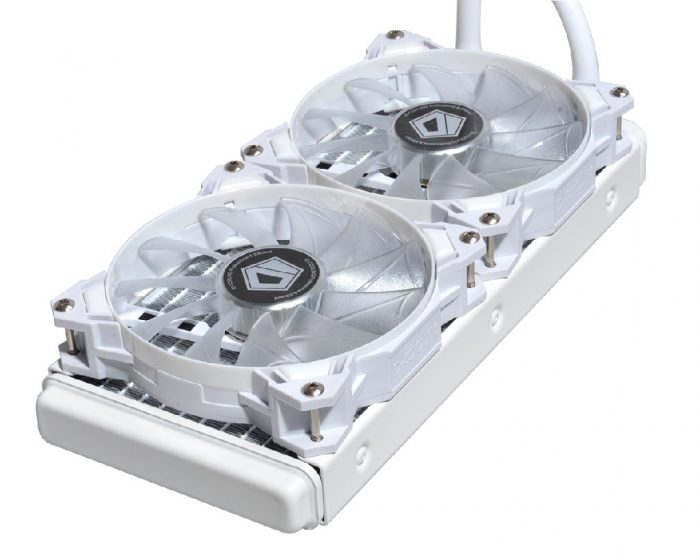 Shown assembled, the ICEKIMO 240W AIO cooling setup is quite striking and you can see how much difference it would make in a white case as opposed to a black setup in a white case.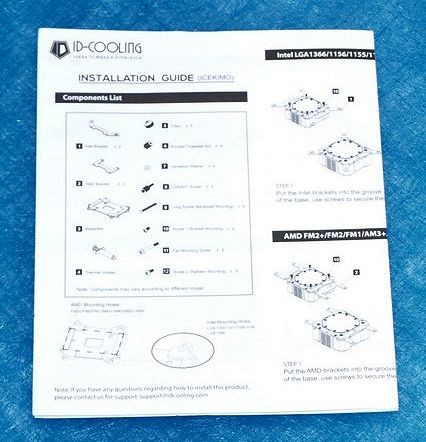 For instructions, we found a simple accordion-fold pamphlet with clear pictorial instructions that made it easy to mount the ICEKIMO.