Tudia Cous Remote Control Electrical Outlets are a simple way to add convenience to turning on and off electrical appliances from the outlet. We normally go with higher technology on Bjorn3D, but this was just too good and affordable to not bring to the public's eye. Many people are mobility impaired and can't afford smart appliances, and expensive smart bulbs in lamps, simple box fans and lamps can be a challenge. For others of us it's just easier to click a remote and shut down those LED lights on a lot of electrical appliances. Left to going over and clicking off a breaker bar, most of us will walk away and leave those little vampire LEDs shining all over the house. Tudia Cous remote control electrical outlets give us an easy way to click off appliances and those small power vampires that slowly accumulate on our electric bills.
Now most smart houses and IOS/Android schemes involve expensive rewiring or Bluetooth connections, and while you can turn on your lights from the car, they are usually priced upscale. Tudia Cous allows you to drop a remote in your jacket or purse and have a lamp close to the outer door and do the same thing.
Standby power can be as much as 15% of your power bill in extreme cases, so using a remote control outlet just makes sense to save money and for convenience sake. Say you're in the bed and you hear a suspicious noise; just click the fice ON buttons on your remote(s) and lights start coming on around your house. Tired of stubbing your toe on the way to the bathroom? Hook a small wattage lamp or night light to the Tudia Cous and problem solved. One click of a button and your path to the porcelain throne is safely lit. Going to bed and reading, the Tudia Cous remote control outlets are perfect; lay down, click your remote and the light goes out and you're relaxed and ready for sleep.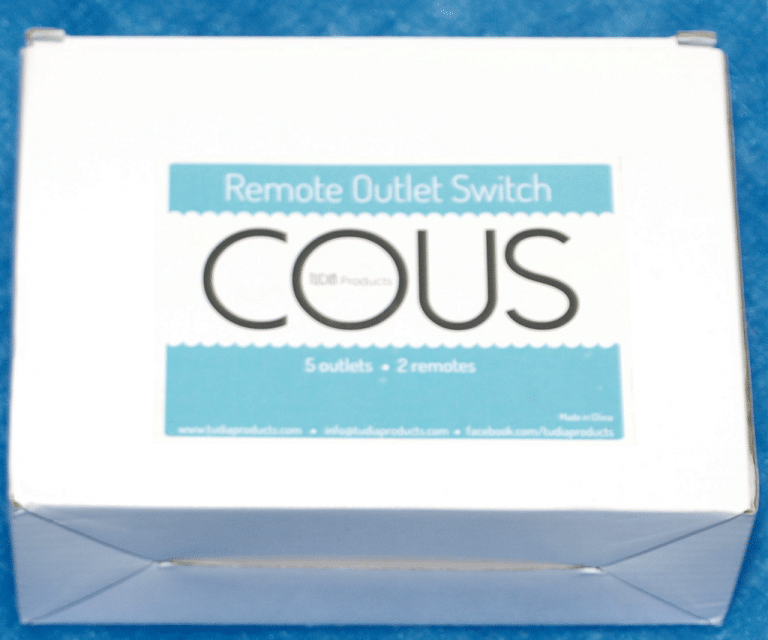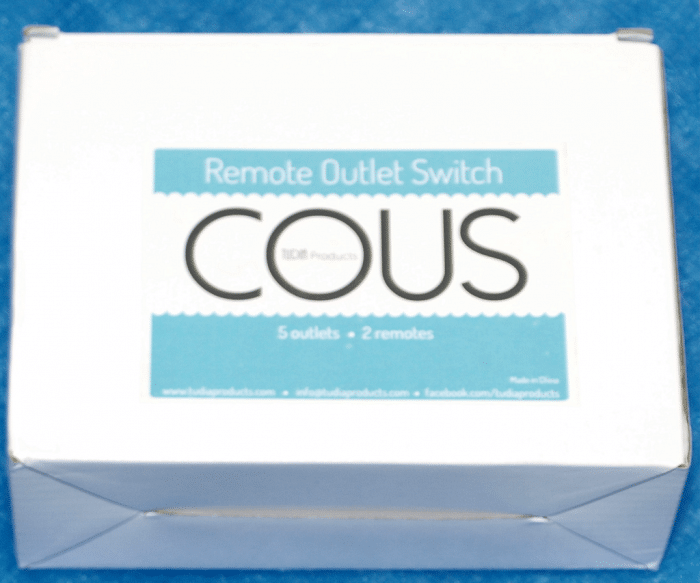 Specifications
Power input: 120V/60Hz
Power output: 1200W/10A (max)
Transmission frequency: 433.92MHz
Remote transmitter batter: DC 12V(23A) 1pc
Power consumption: 0.6w
In The Box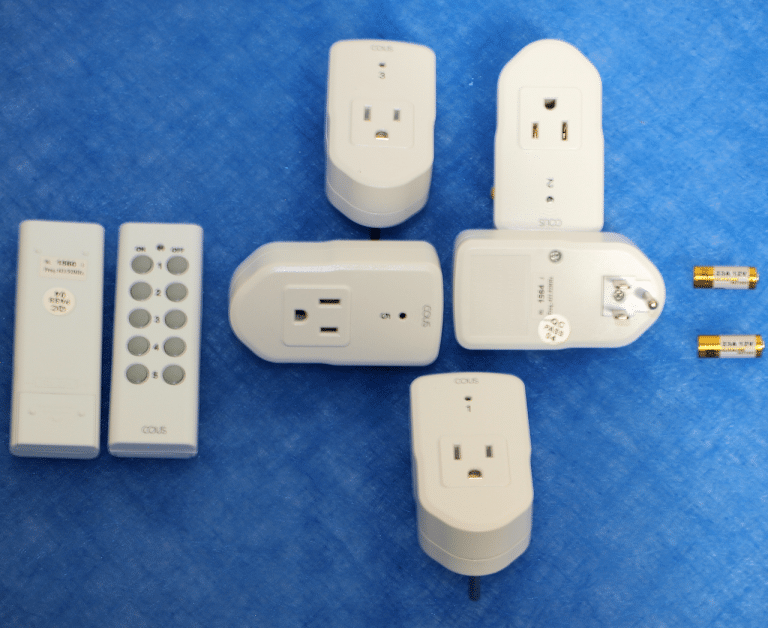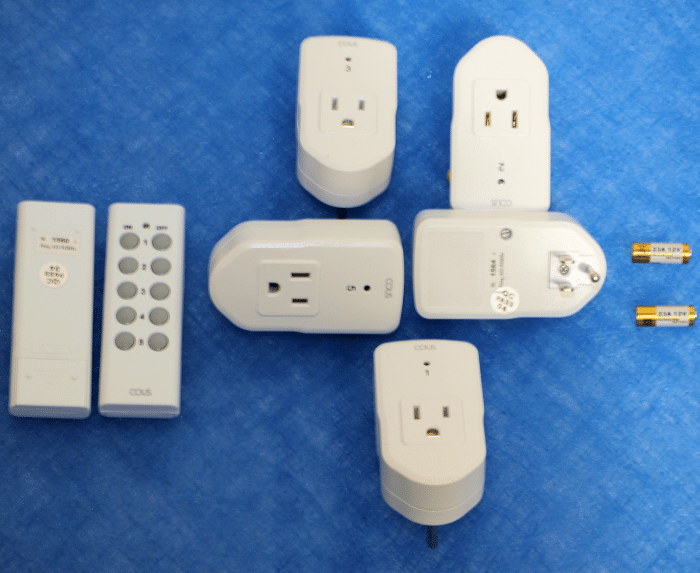 2 x 10-button remotes
5 x Tudia Cous Remote Outlets
2 x barrel batteries
1 x manual
Features
Small Size and 100 Ft. Range
Tudia COUS has a range up to 100 feet and is the smallest remote outlet on the market. It's size lets you use both outlets as it fits in the top outlet and the bottom outlet is still unobstructed.
Radio Frequency Remote
The Tudai Cous uses a radio signal with a frequency of 433.92MHz and works through walls so you don't need line of sight to activate the five included outlets.
Eco Friendly
Turn off costly standby power to lower your electric bills, creating less of a carbon footprint with wasted electrical energy.
Remotes
Remotes and outlets can easily be synced, regardless of frequencies.