ADM
Just like Synology and QNAP, Asustore comes with a pretty cool interface. The interface is called ADM and is Linux-based.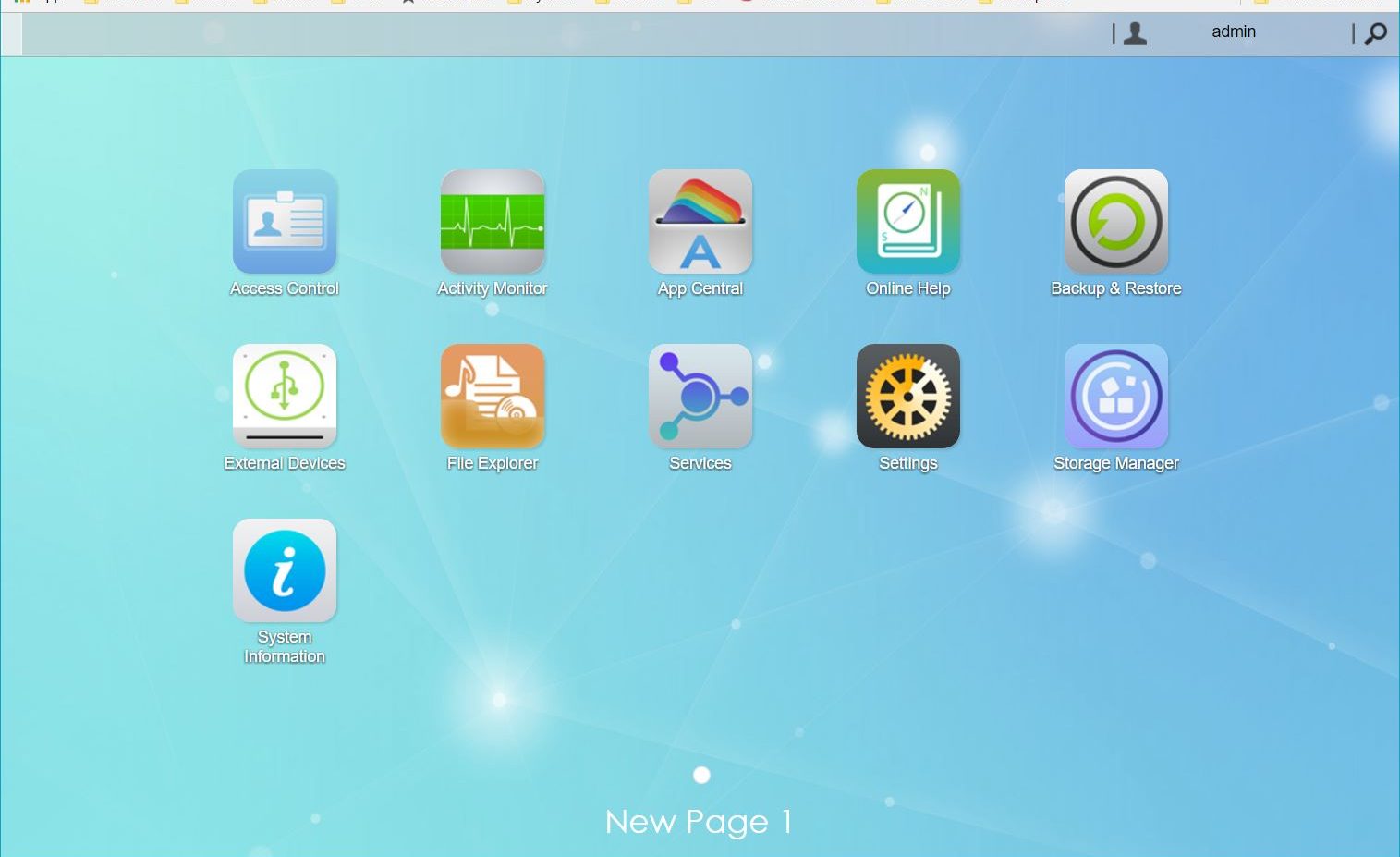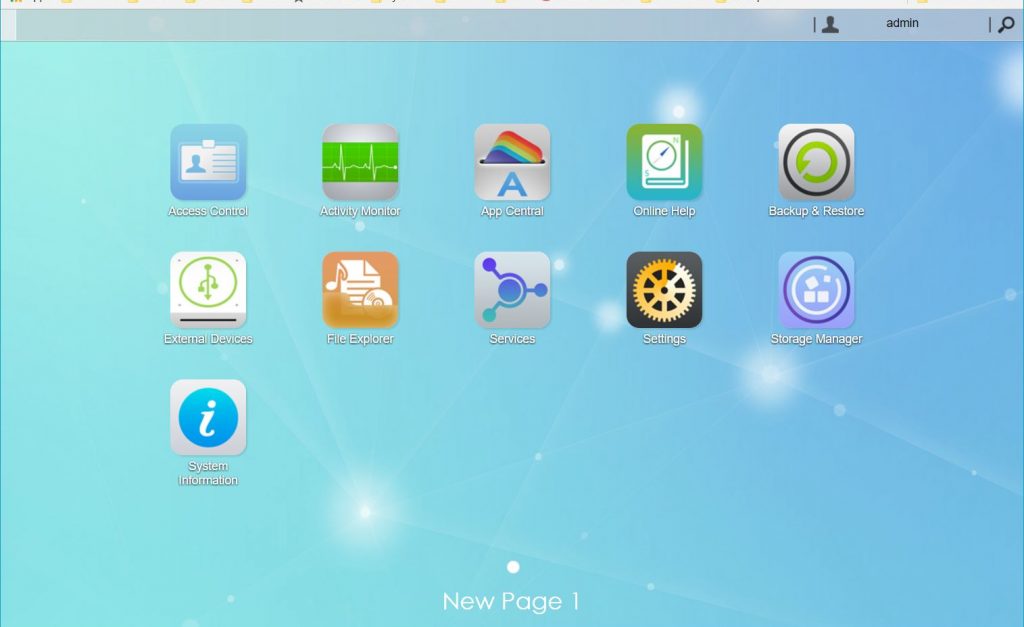 While Synology has chosen to make it more their interface more OS-like, Asustore instead has aimed to give its software a app-feel, and more specific an iPad-feel. You get a bunch of icons that sit on pages which then you swipe between.
Above we have some images from ADM which you can look at. There is also a Live Demo at https://www.asustor.com/live_demo which you can try. At the moment of writing we could not log in due to many failed logins but hopefully it works when you read this.
In ADM we find all the regular features that we expect including the ability to set up users and groups, VPN-support, DDNS, Web-server, WebDav, Rsync-server, tons of ways to backup data and much much more. Together with all the various apps there does not seem to be anything missing. Want to use the NAS as an iTunes-server? No problems. There's an app fort that. Want to build your own cloud via ownCloud? No problems. you can choose ownCloud 8 or 9 via an app. And so on.
You still can't shake the feeling that ADM still has some ways to go to reach the same lever of polish as Synologys DSM or Qnap's QTS and we prefer the more OS-like GUI of DSM and QTS.
The same can be said about the apps. It doesn't feel like ADM has any "must-have" apps that you cannot get on Synology or Qnap. That is not to say ADM doesn't offer a lot of apps though – but not much really pops out as super-useful.
ASUSTOR Portal
When you connect the AS3202T to a monitor or TV via HDMI you will see the ASUSTOR Portal.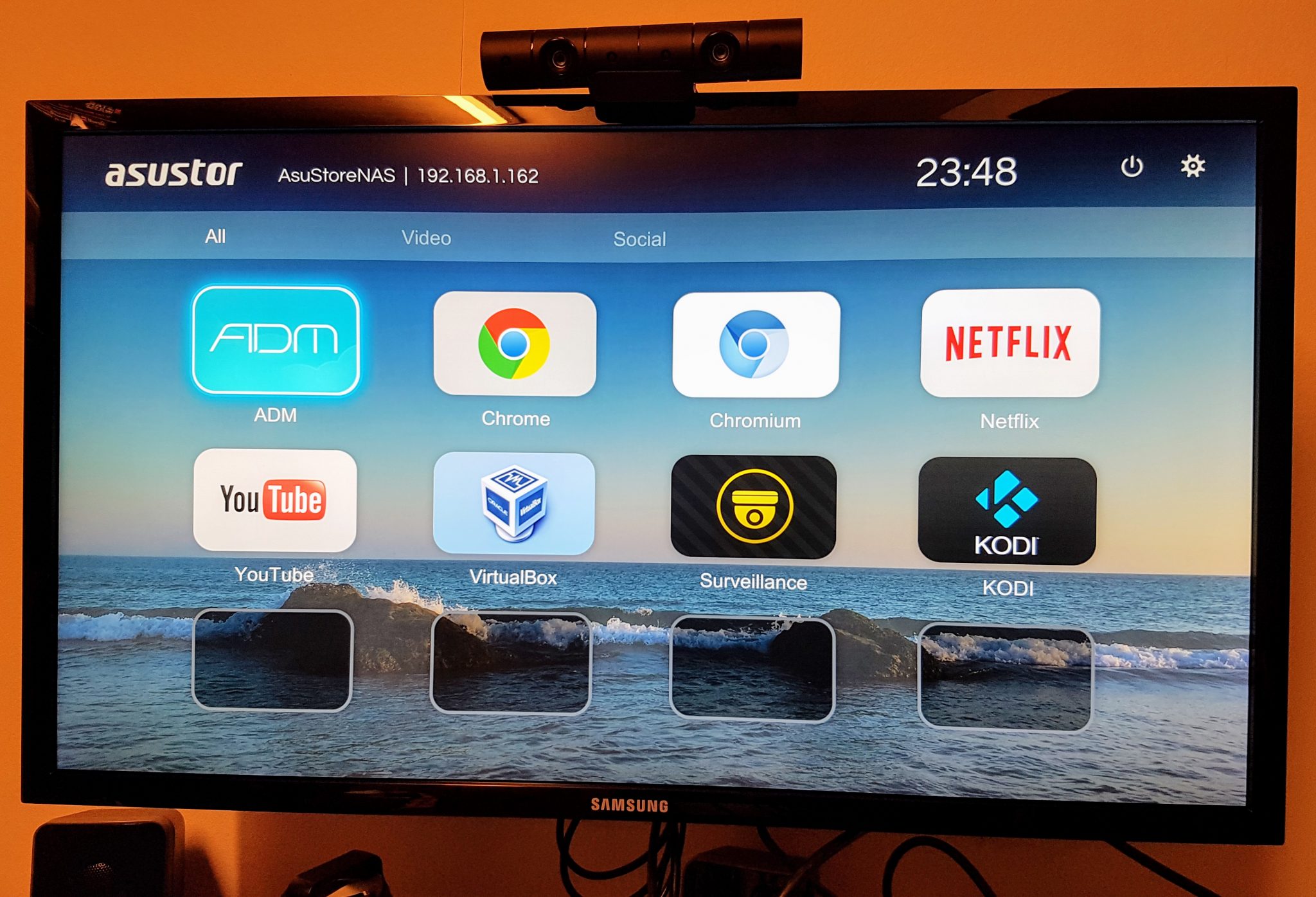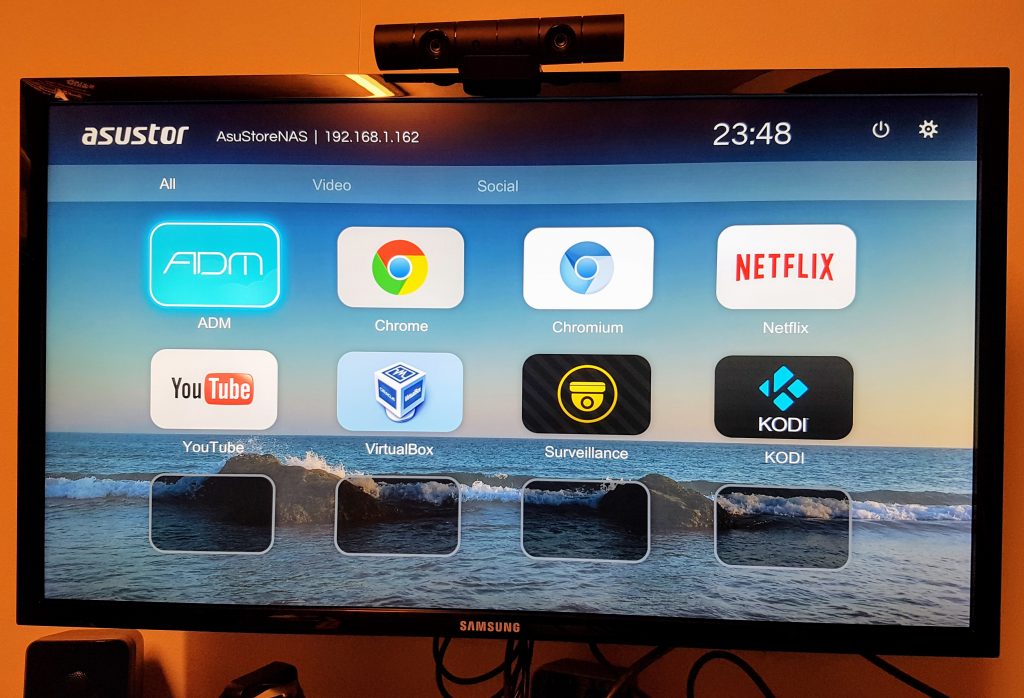 The Portal allows you to start various of apps and use them on your TV.
You can set up which apps should be started when you hook up the NAS via HDMi to a screen. Maybe you want to start the Surveillance System right away so you can use it to check on your cameras, or maybe KODI should start. You can even use the portal to start ADM to administrate your NAS.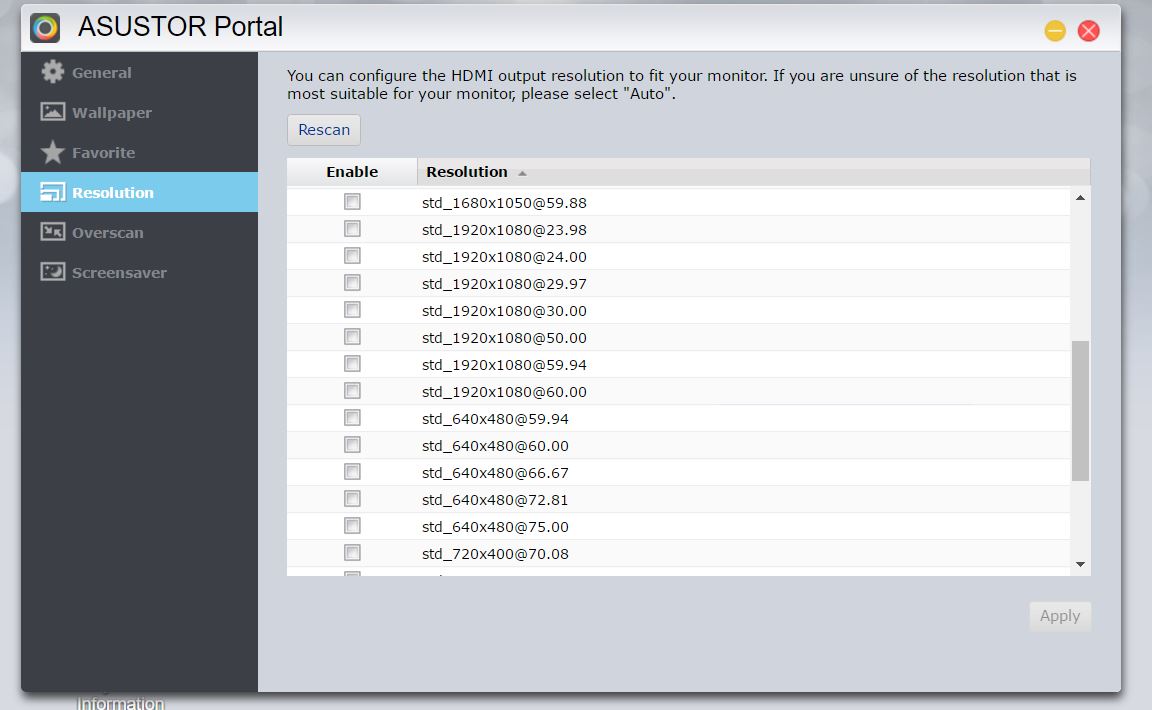 You can leave the resolution to auto if you want or select a specific resolution and framerate. Not shown in the image is the fact you can choose 4K also. We will revisit this in a little while later in this review.