Overclocking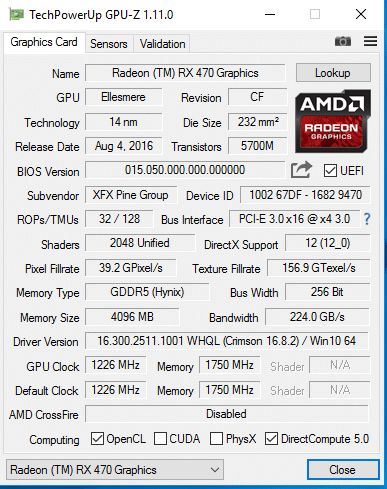 We ran a GPU-Z stock shot to check the specs on the XFX Radeon RX 470 RS 4GB Hard Swap Triple X and the core was at 1226 with the memory running at 1750MHz, 7000MHz effective.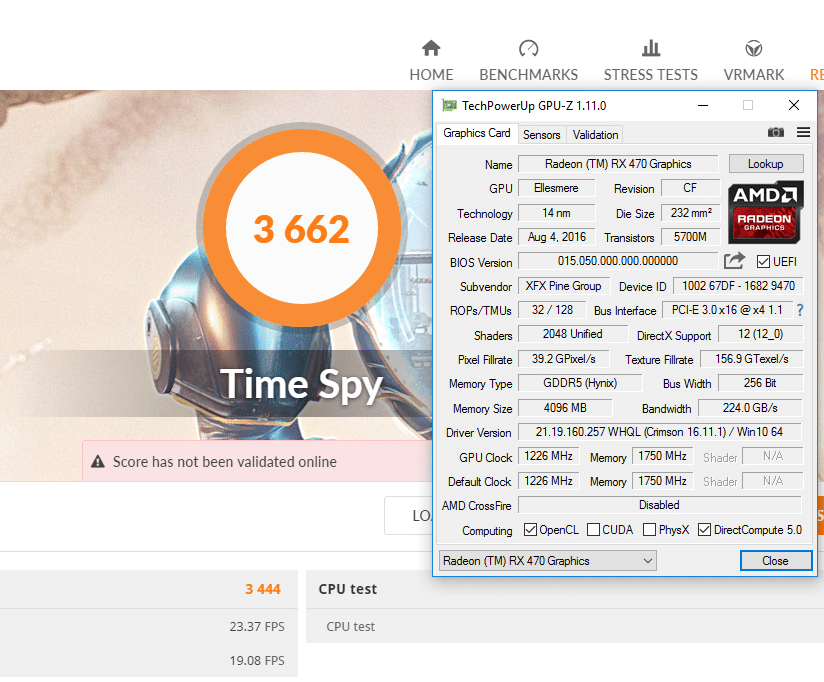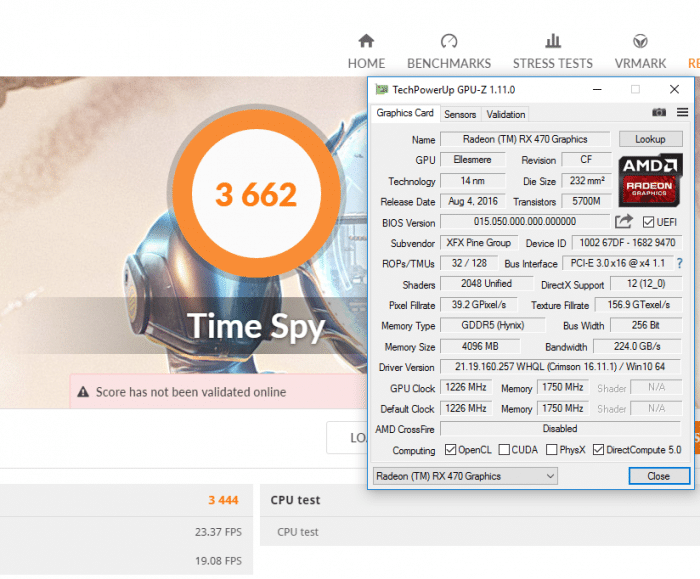 We ran a stock core setting of 1226MHz on 3DMark Time Spy which is the new Direct X 12 benchmark from Futuremark and got a healthy 3662 score.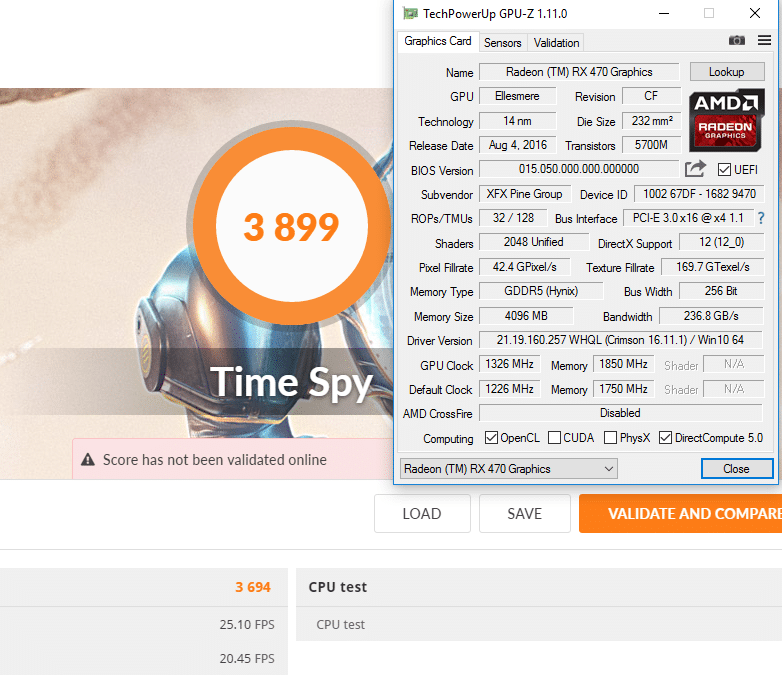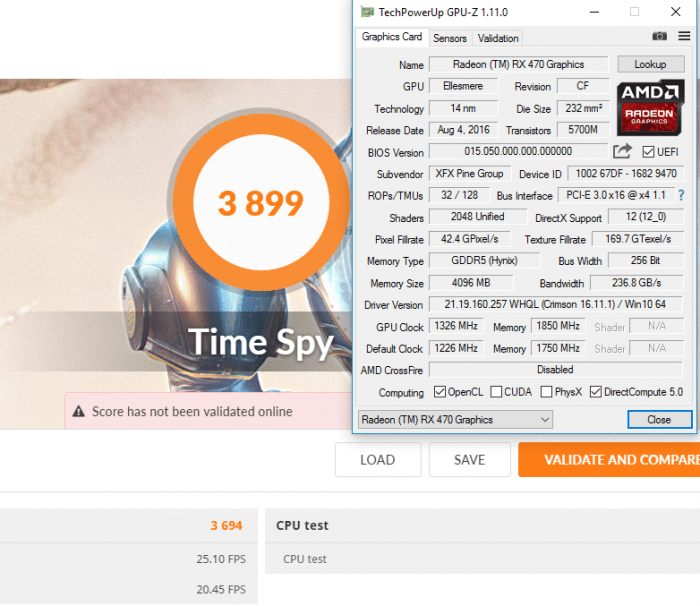 We cranked the core up to 1326MHz and the memory up to 7400MHz and got a nice boost to 3899 from the stock score of 3662 an increase of 237 points and this would be our recommended 24/7 OC if you must run a card OC'd full time. We don't personally recommend a 24/7 OC unless you swap hardware often enough to cover a shorter lifespan. Most of us have had that experience of buying used OC'd to death hardware at one time or another, so leave the OCs for end of life equipment or glory benchmark runs.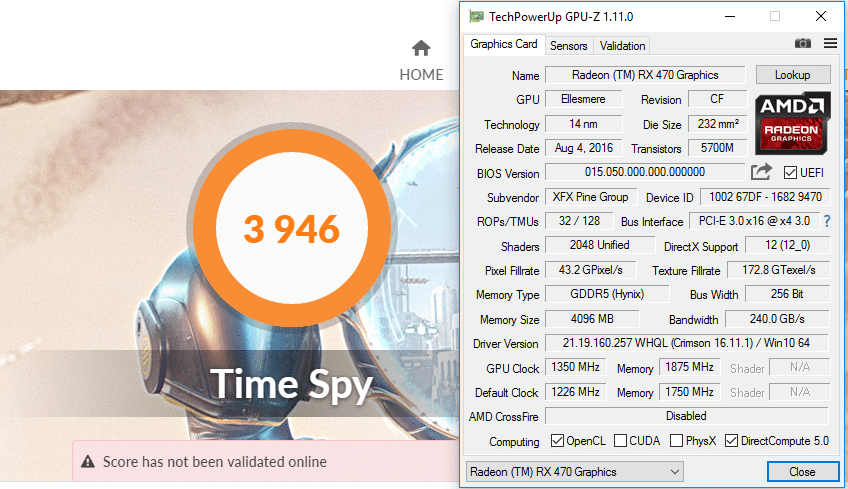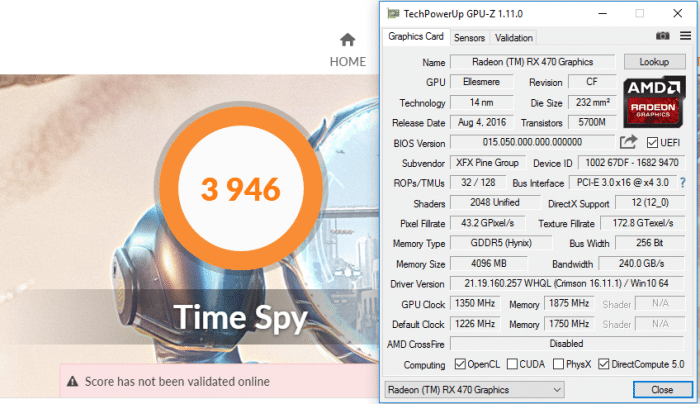 Our max OC on the XFX Radeon RX 470 RS 4GB Hard Swap Triple X was 1350MHz core and 1875MHz memory. We had a little voltage left to give the core and memory as we only jerked the voltage up 50% of OC capacity. Most cores and memory won't utilize more than 50% without hitting top end so why drive temperatures up for no significant gains.