Power, Thermals and Noise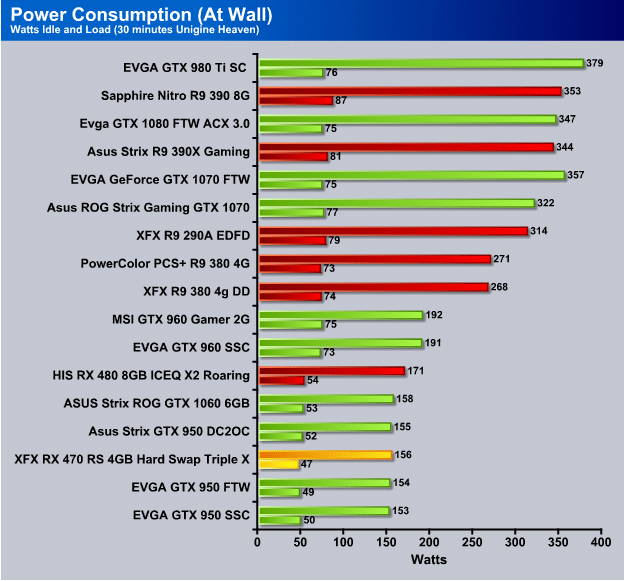 From previous testing we already know these are the most power effecient GPU's AMD has had in a long time but that was expected with the new 14nm FinFet process shrinking the Die. The XFX Radeon RX 470 RS 4GB Hard Swap Triple X came in at total system consumption Idle 47W and under load a perfectly acceptable 156W as measured with a KillAWatt voltage measurement device.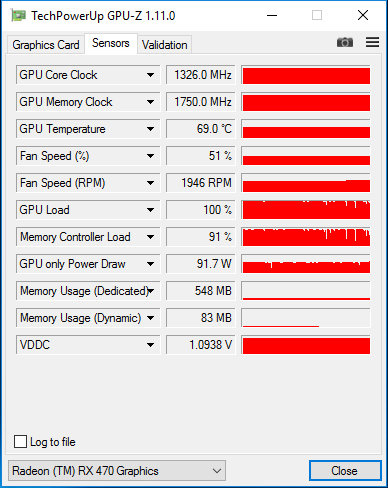 After a nice 30 minute run of MSI's Kombuster furry doughnut set at max MSAA and 1440p we hit a comfortable 69°C and the idle was a low 45°C.

Noise-wise the XFX Radeon RX 470 RS 4GB Hard Swap Triple X at full load got a reading of 41dBA which is fairly quiet in keeping with the new Unibody Heatsink design. Of course during complete idle the fans spin down to 0dBA and come to a complete stop. We testing in quiet lab conditions with little more than water cooling fans running at around 35dBA and making sure no air currents were fluttering around the reading we took at 1 meter away from the open test bed.