VisionTek 240GB TLC 7mm SATA III SSD A Closer Look
When all we had was platter drives and fledgling RAID built into motherboards (software RAID) at times it was barely worth the effort to RAID drives without an expensive PCI-e RAID controller. With Intel's Z170 and X99 chipsets we've been seeing amazing gains in RAID speeds and a lot more reliability from RAID Arrays. With the VisionTek 240GB TLC 7mm SATA III SSD we ran RAID 0 and single drive operation and for the $55.66 (Amazon) each drive costs we have to say we are impressed. The flexibility of a 7.5mm with a 2.5mm adapter the drive fits both 7mm and 9.5mm laptop bays and is widely available through many E-Tail outlets including Amazon, NewEgg and even Dell. Coming with a three-year warranty and prices on TLC SSD's looking good there's not much downside for desktop and laptop users. For applications like databases and frequent update uses we wouldn't recommend TLC drives but for ordinary users wanting an inexpensive path to more speed we've given it a hearty thumbs up.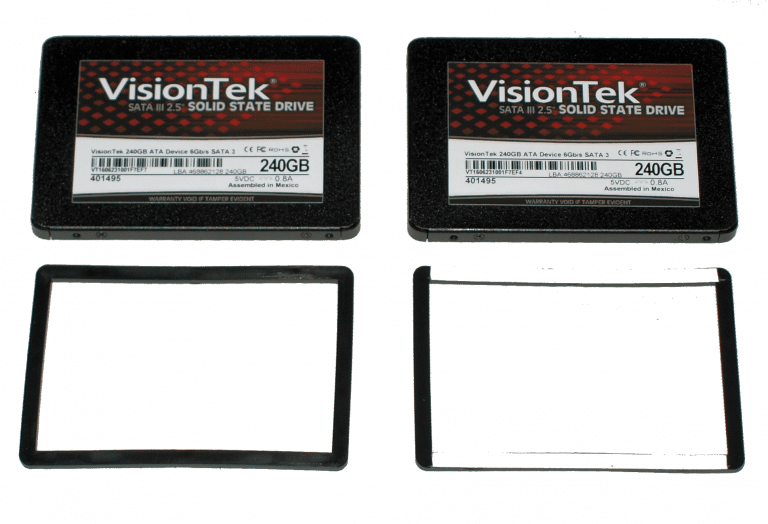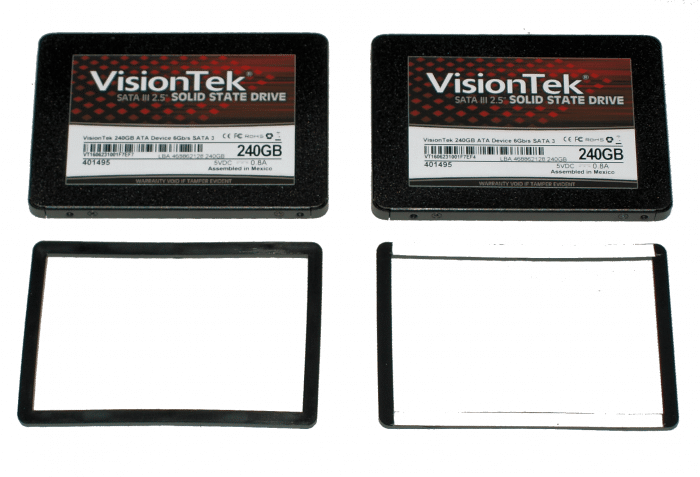 The drives come in a clamshell plastic hang card suitable for hanging on in-store displays and all that's included is the drive and the 2.5mm adapter. The adapter you peel back the adhesive strip and press it onto the top of the drive to make it fit better in 9.5mm drive bays. Even if you use the drive in a desktop we recommend holding onto the adapter(s) as they come in handy for SSD's and the occasional vibration dampening.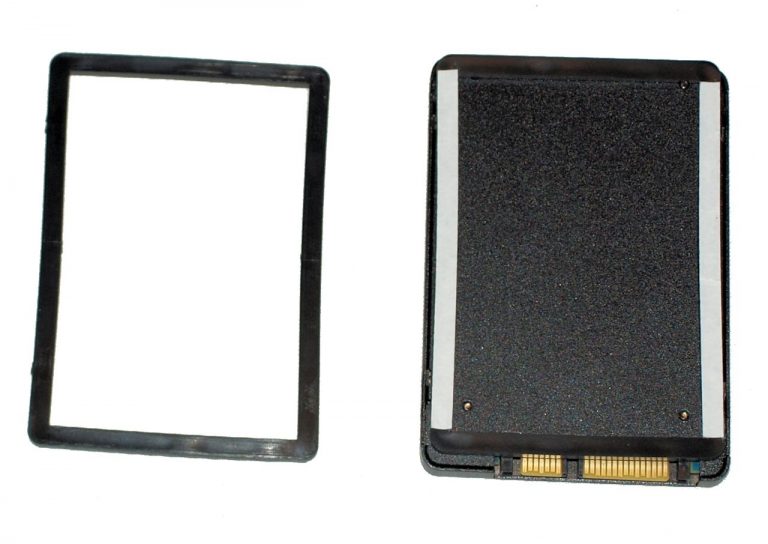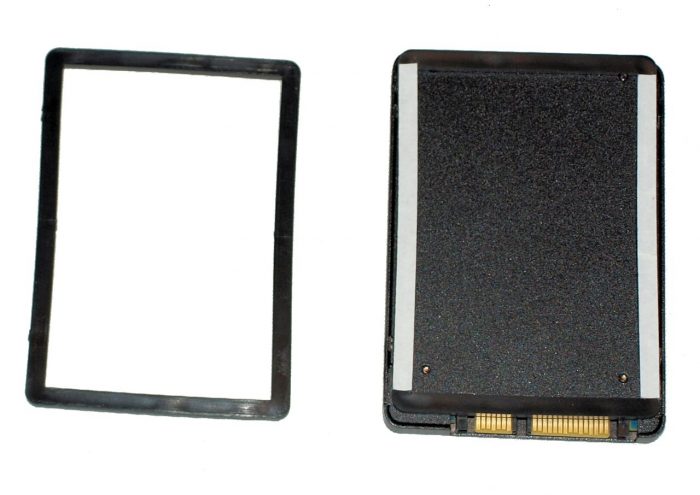 Shown here with the adapter laying on the bottom of a drive you should have plenty of room for the power and SATA connectors should you need to use the bottom of the drive for the adapter, You will also notice its just a standard Sata connector with wide compatibility from Sata 1.5Gb/s to 6Gb/s and compatible with all SATA implementations both PC and MAC.