Power, Thermals and Noise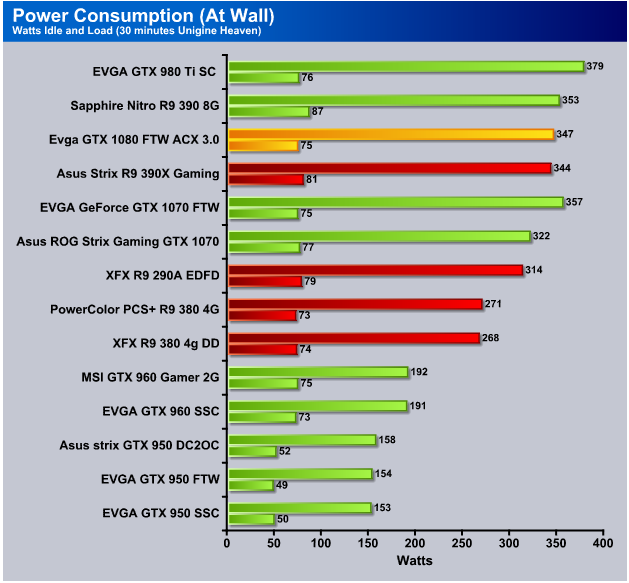 Whole system power consumption fully overclocked to 4500MHz was 75W idle and 347W full-blown GPU and CPU OC, so that's your worst case. The average, gaming, non-overclocked load was closer to 300 watts as measured on a KillAWatt voltage measurement device.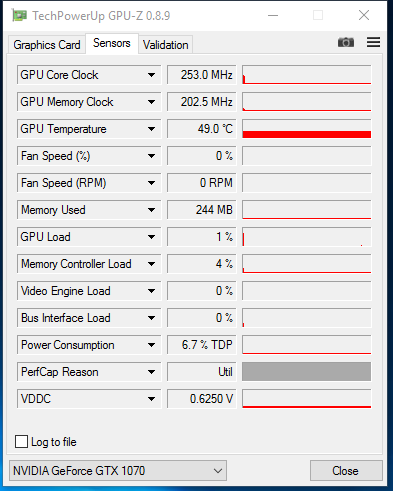 At idle we were hitting about 50°C in an un-air conditioned environment which is pretty acceptable with fans not even running (which still amazes us).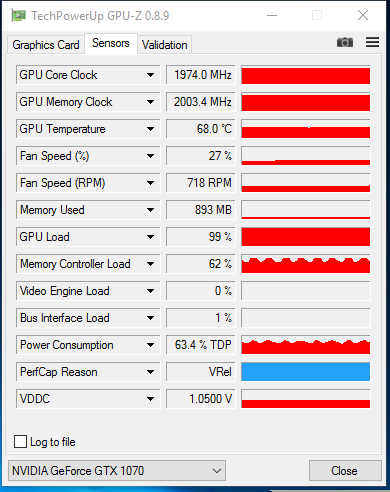 We hit 68°C under full load, with the fans barely above 700 RPM so we kicked it up to 1440p.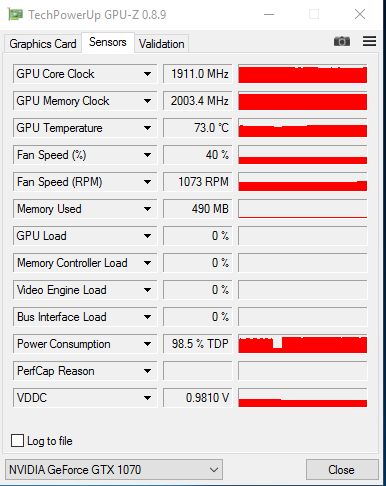 We managed a reasonable 73°C with utterly silent fans running at 1073 RPM. We love the ACX 3.0 cooling solution and the silent operation of the EVGA GeForce GTX 1070 FTW GAMING ACX 3.0!

There was really no need for noise testing but we did it anyway and even under full load in Lakes of Titan, our dB equipment couldn't pick up the noise. Jacked up to full power, 100% max, we hit 47dB but auto fan handled the load and heat on the MOSFETS, chokes, core and memory just fine. If you hear these fans check your overclocking utility settings and we'll bet that you just forgot and left them on full fan.