EVGA GeForce GTX 1070 FTW GAMING ACX 3.0, A Closer Look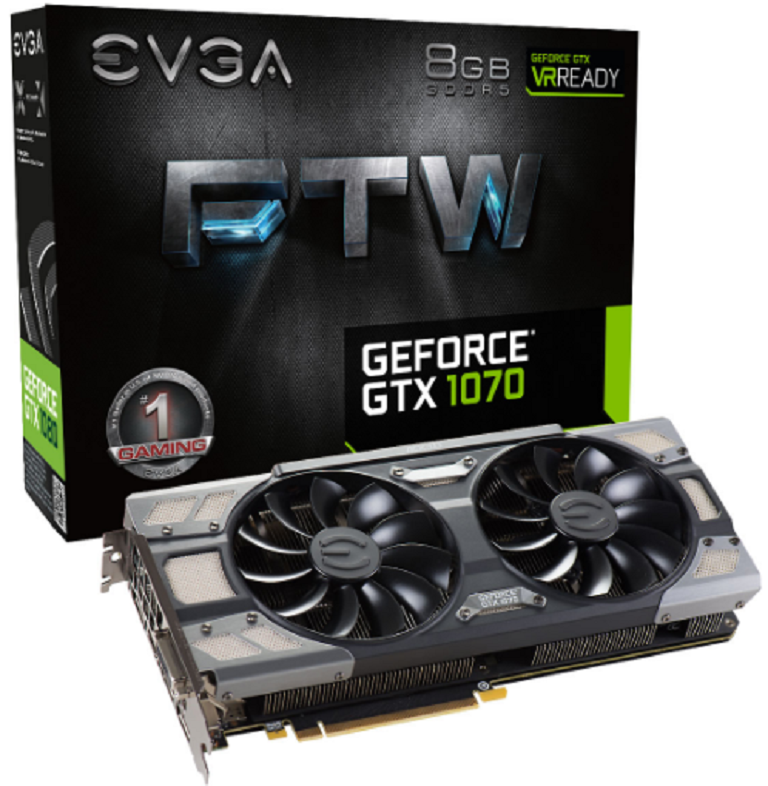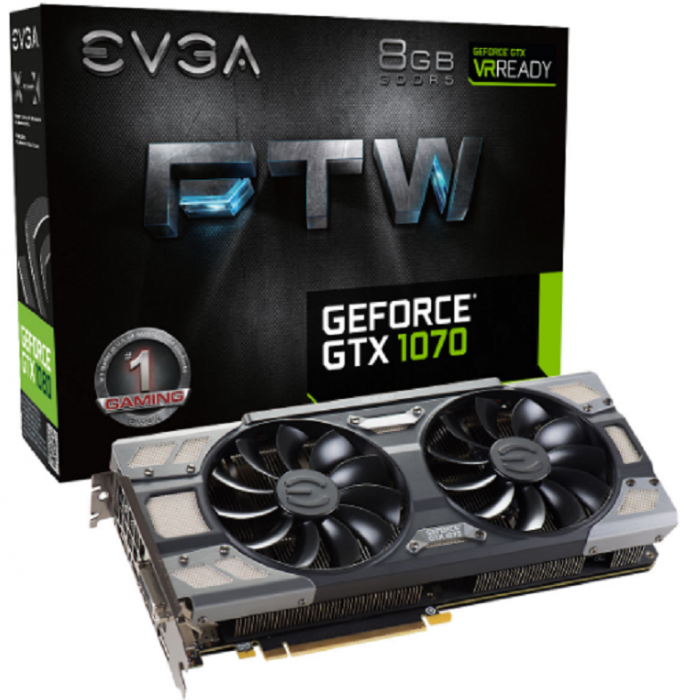 Packaged beautifully and well protected, the EVGA GeForce GTX 1070 FTW GAMING ACX 3.0 arrived in immaculate condition.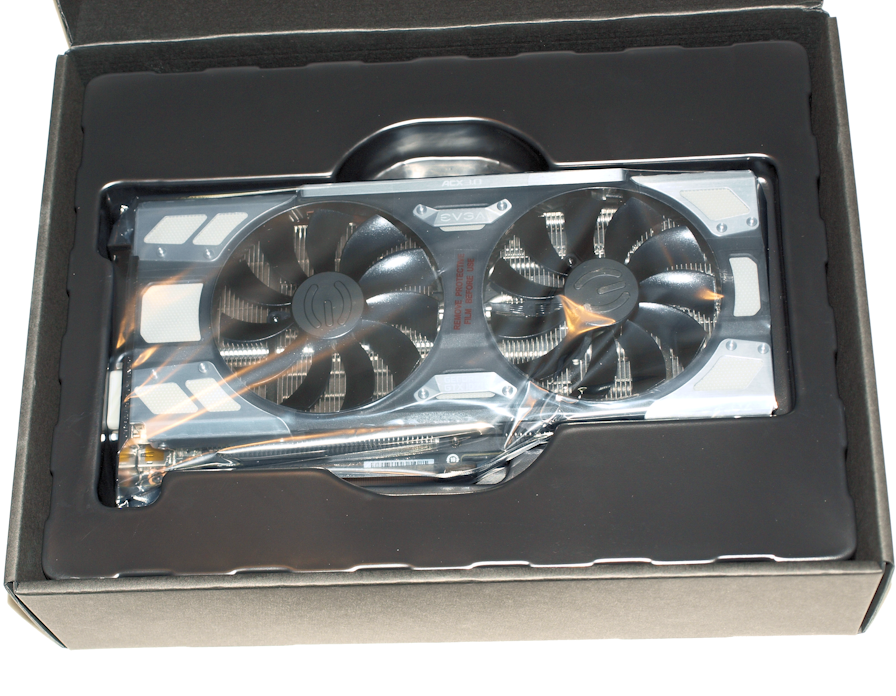 Notice the change from cut foam to a plastic insert "cocooning" your video card. We do have to say for longevity's sake we prefer the cut foam. After some years the plastic might have a tenancy to crack and thus far this is the only thing we are on the fence about with this video card.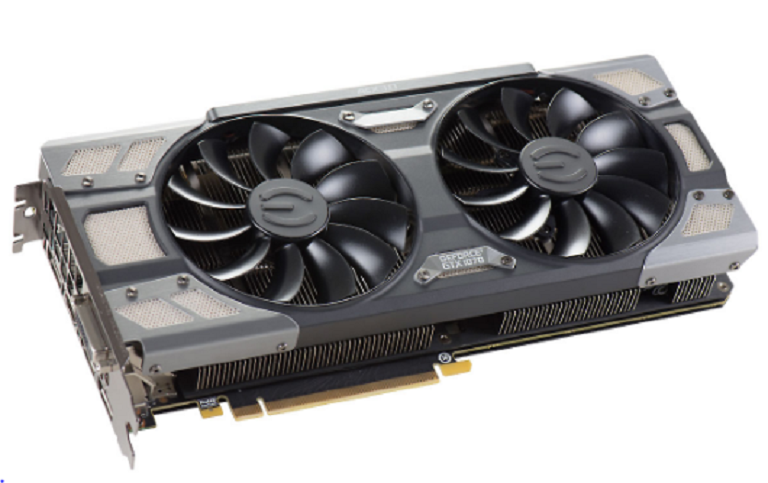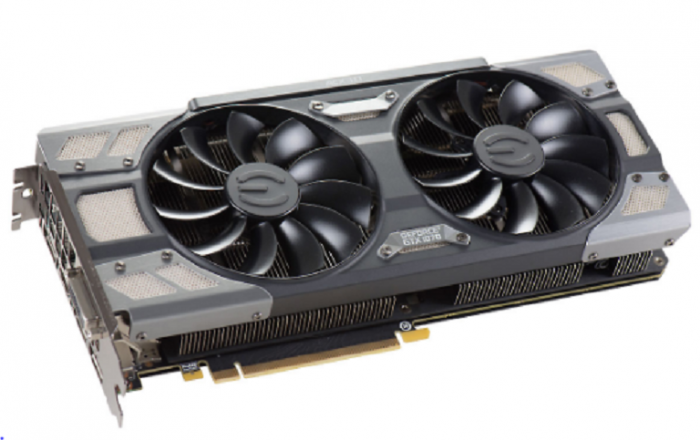 The silver metal framed corners form the frame for the RBG lighting on this massive, frame-pushing beast. We checked the cooling vanes, the soldering, the sharp points on the soldering, blade integrity, PCB formation, literally every component was gone over with a magnifying glass and this is as close to manufacturing perfection as we've seen.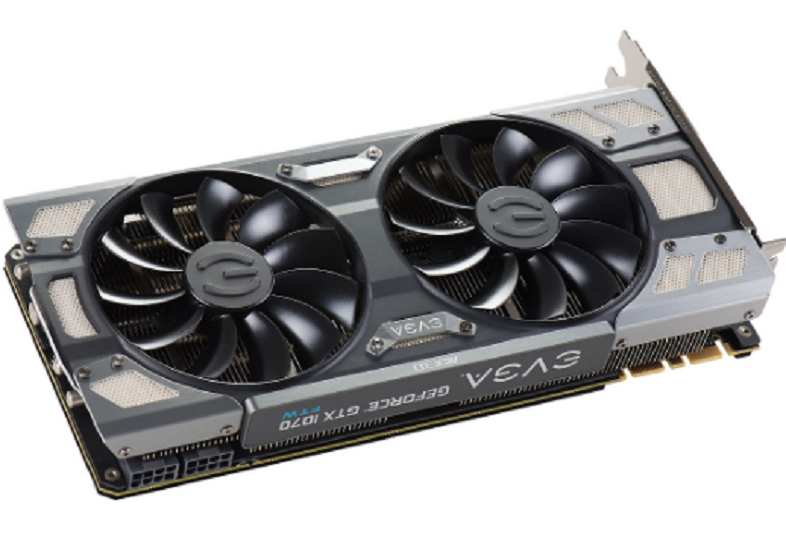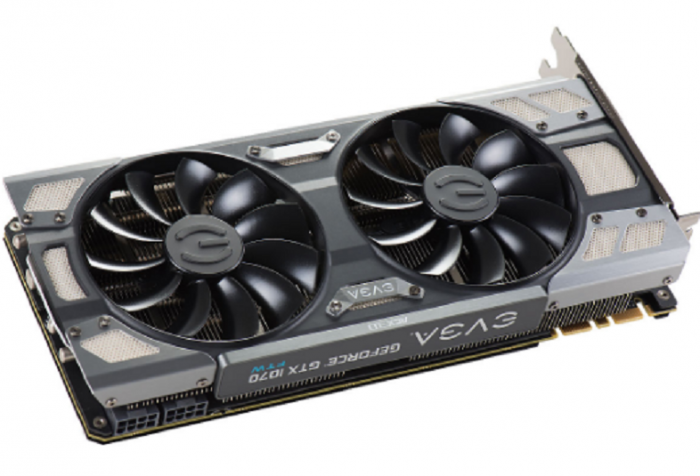 Having a TDP of 215W and two eight-pin PCI-E connectors feeding the 10 + 2 phase power ensures clean and reliable power with cooler components than a lot of their competitors. Over-engineering in a geeky good way is one of the things we love about EVGA. Notice the dual SLI connectors if you want to get insane enough to hook two of these cards up at once. We love dual SLI, the gains are worth the effort, but triple SLI seems to lose too much performance for the money.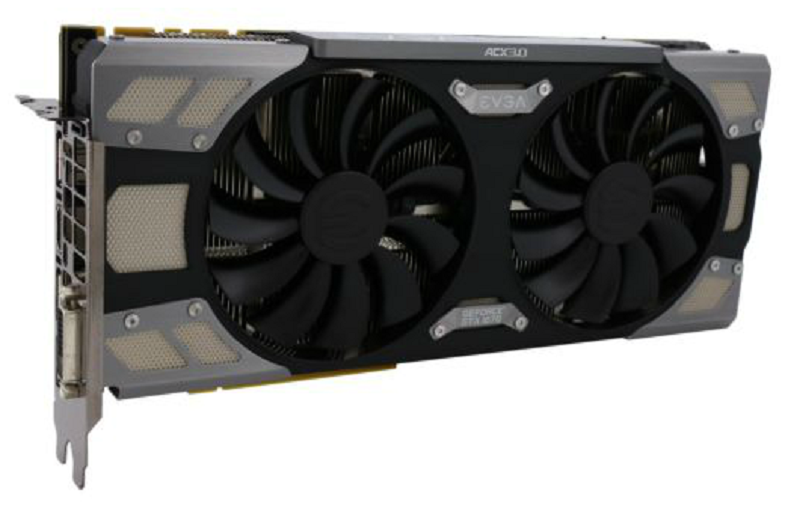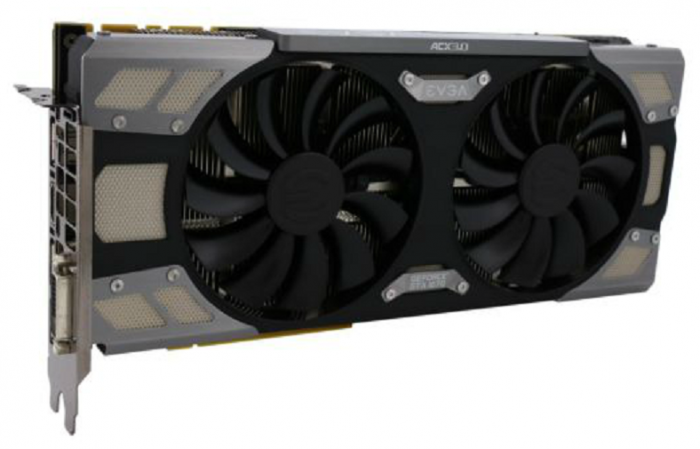 Standing the EVGA GeForce GTX 1070 FTW GAMING ACX 3.0 up you get a look at the nice, clean-cut of the fans and the perfectly formed fins.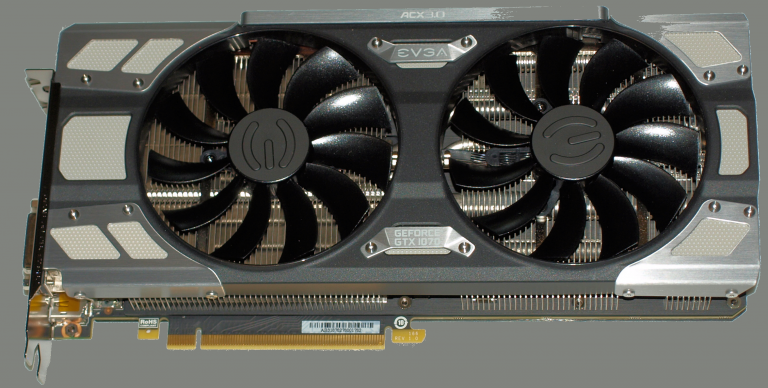 We wanted to drop the floating white background on this video card, as the edges tended to fade into the white and you get a better look at the precision manufacturing on this beautiful example of geek candy.


We like the EVGA logo and card model right on the top so people can drool when they see it through the window of our machine.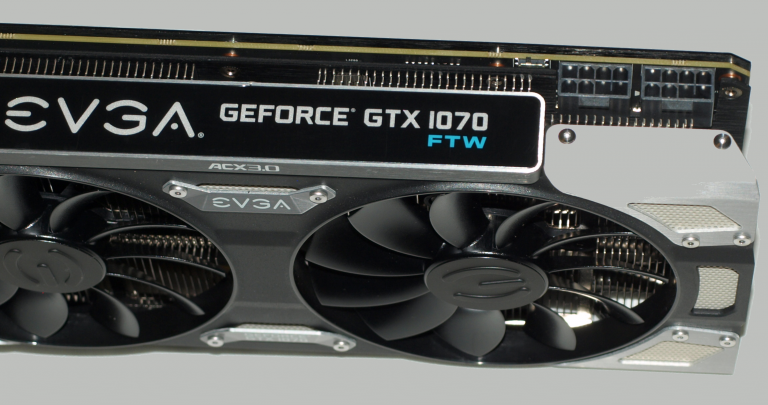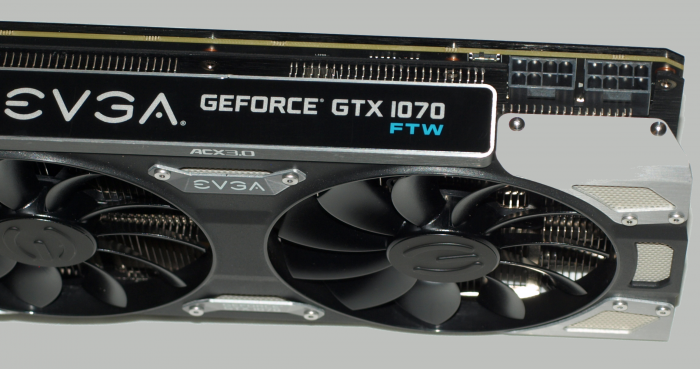 Here again we went with a grey backing to give better definition to get you a closer look at the immaculate detailing. Every edge, plaque, fan and connector just shines with "There's no buyers remorse here".


For connectors we have three DisplayPort options, an HDMI and a DVI-D. We would have thought two HDMI is a good idea for VR setups, but a simple adapter should take care of that if you have or need VR.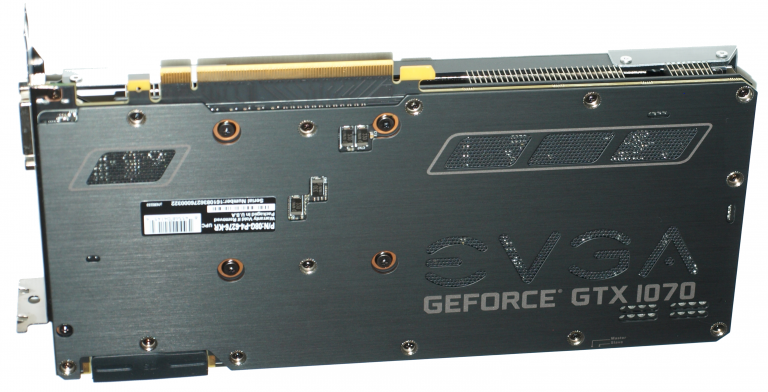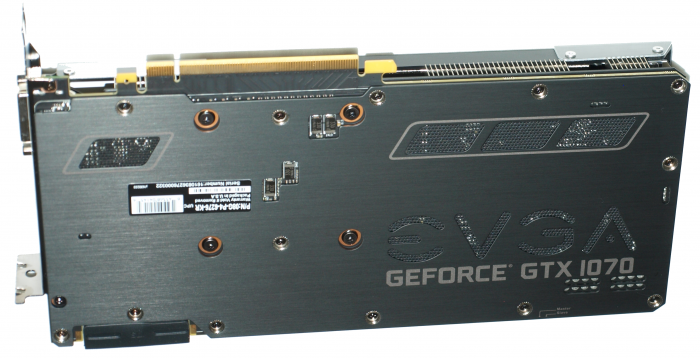 The back of the EVGA GeForce GTX 1070 FTW GAMING ACX 3.0 is an armored beauty, and there's a little allowance for airflow, but trust us when you see thermal testing this armored protection doesn't slow down cooling. The combination of brushed metal armor and ACX 3.0 cooling makes this a tough, formidable video card that's gaming and road ready.


The bottom of a video card often tells a story, and the story we see here is precision manufacturing with straight cooling vanes, straight heat pipes and a slight standoff from the custom PCB to aid in cooling.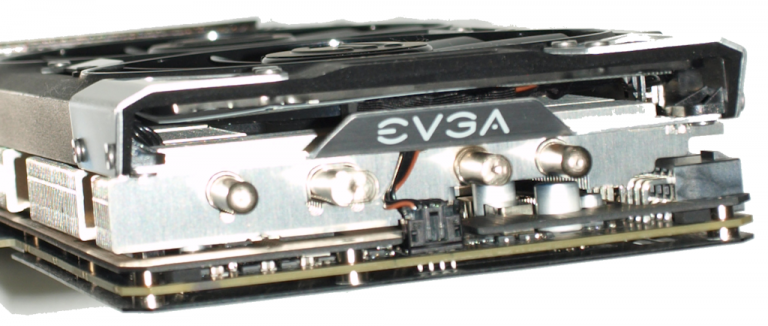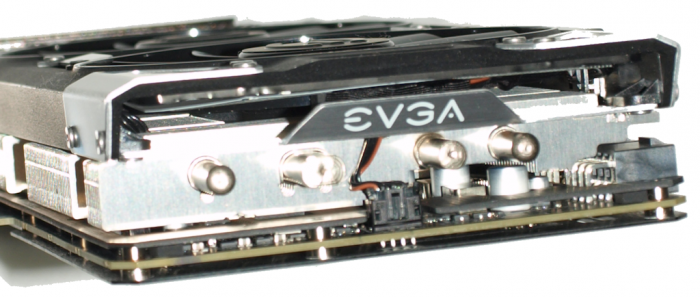 Here at the end of the video card you see the thickness of the heat pipes and vanes, as well as the metal backs standoff range. Every component of this card screams "game me".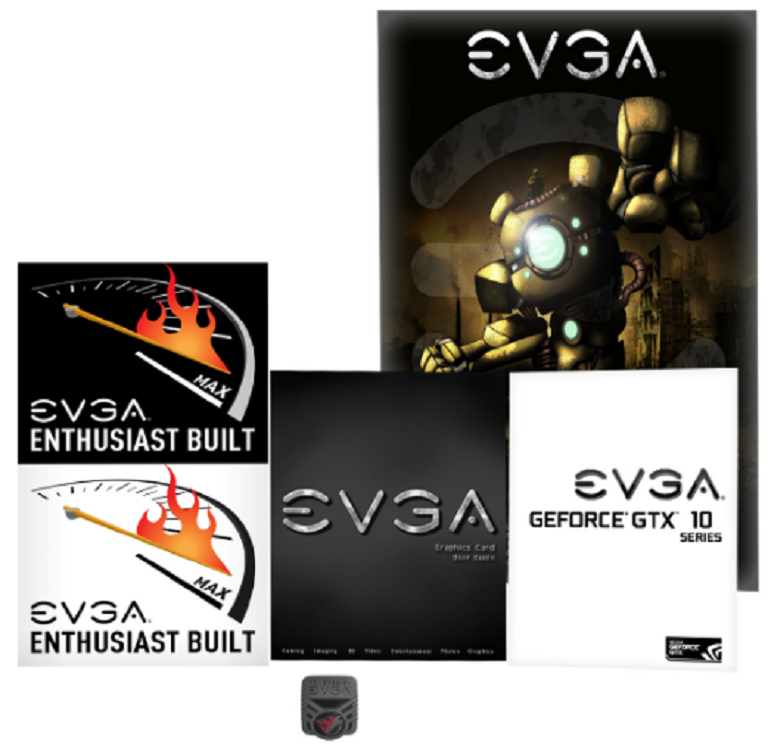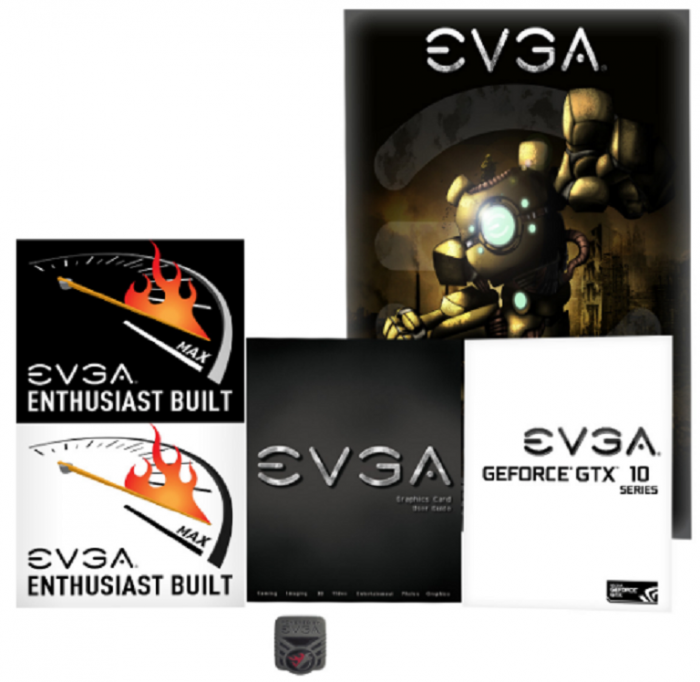 The bundle contains a case badge, two Enthusiast Built stickers, manual, and an EVGA poster.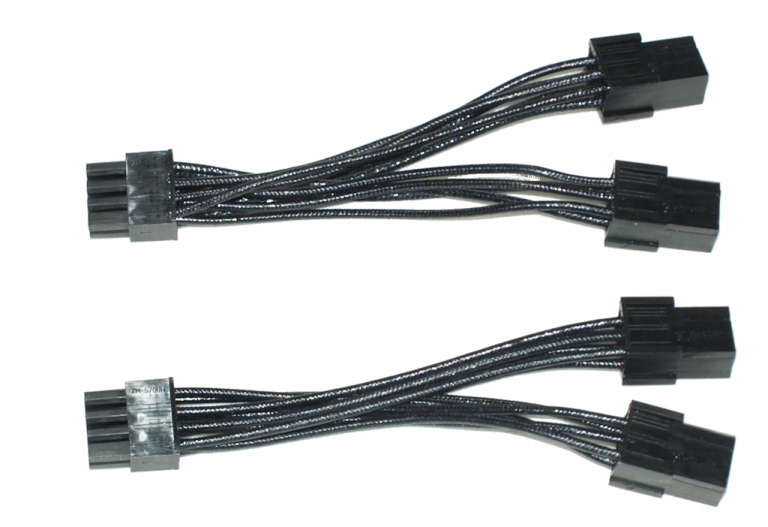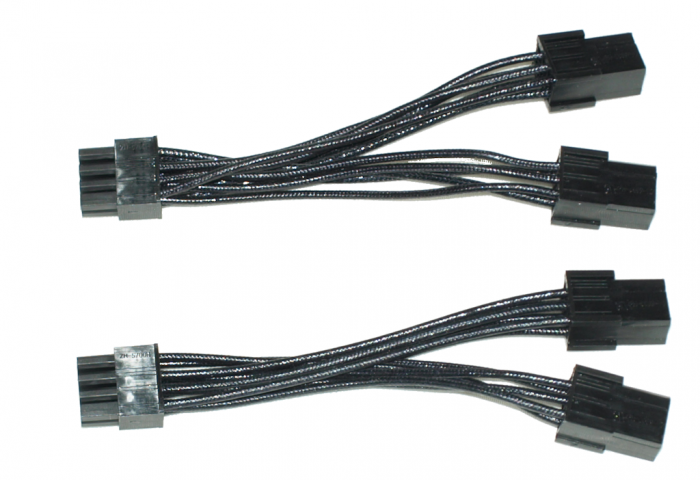 Last but not least. there's a couple of 6-pin to 8-pin PCI-E adapters. We prefer using two native 8-pin leads, but at times adapters are needed, so we are glad for their inclusion.