]
EVGA Precision XOC & Overclocking
For overclocking we went to the brute force method and went to max volts and max fan, as keeping the Pascal core cool is paramount. Set your priority on Precision to temperature control just in case, but we didn't have any problem with thermal properties.
Now we started with Lakes of Titan on Kombuster for quick stability tests. But we wanted to do a "K" Boost run of FireStrike for fun.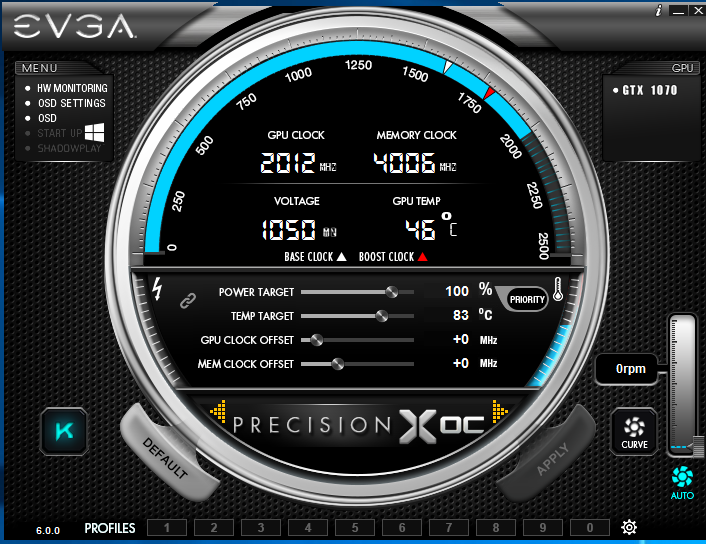 Notice the "K" lit up on Precision XOC; that means we've forced the core into boost mode, fans set on normal auto.


In "K" Mode we got 4525 in FireStrike ultra and we switched to the Core I7 6700 for it's sheer core speed and got a 4525 for our efforts.


We shut down "K" boost mode and got 4537 which is higher than forcing Boost clock to lock in, so we may have to do a little further investigation.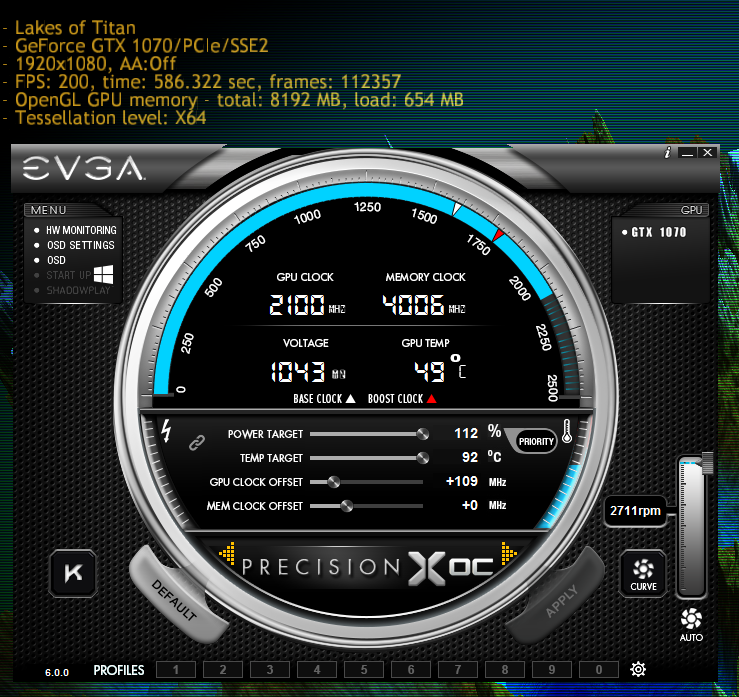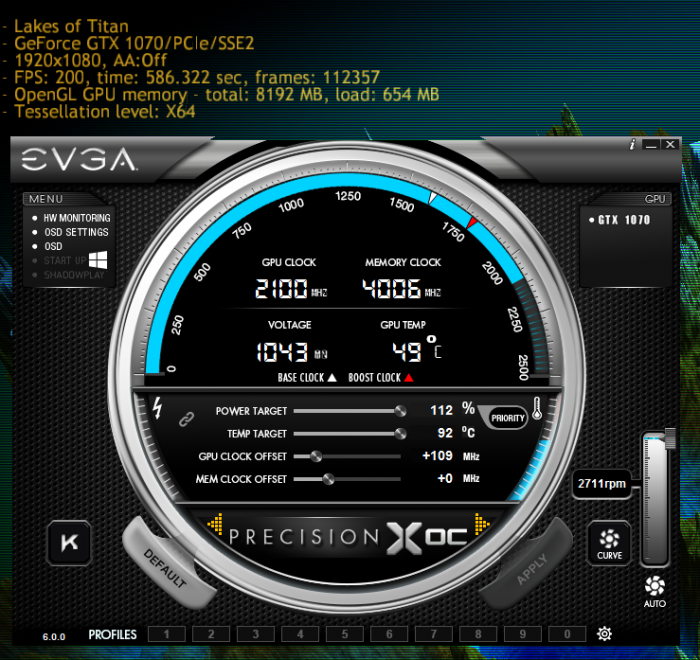 The EVGA GeForce GTX 1070 FTW GAMING ACX 3.0 was hitting 2100MHz Boost in Lakes of Titan after about 10 minutes with the fans hitting 2711 RPM and running a cool 49°C.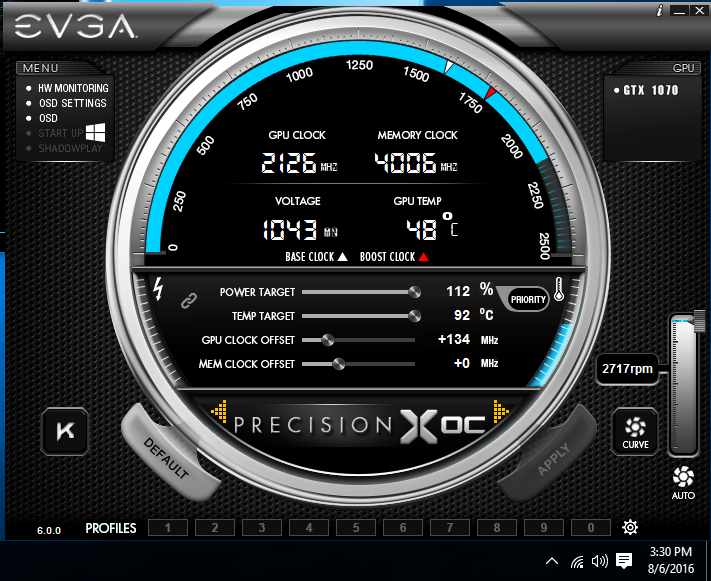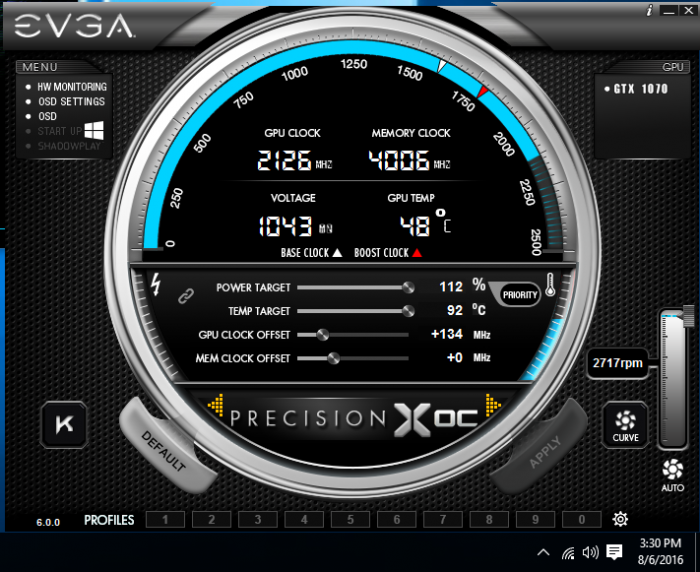 We hit a stable +134 MHz core in Kombuster and a Boost of 2126 MHz, the fans still in the 2700 RPM range and whisper quiet with 48°C.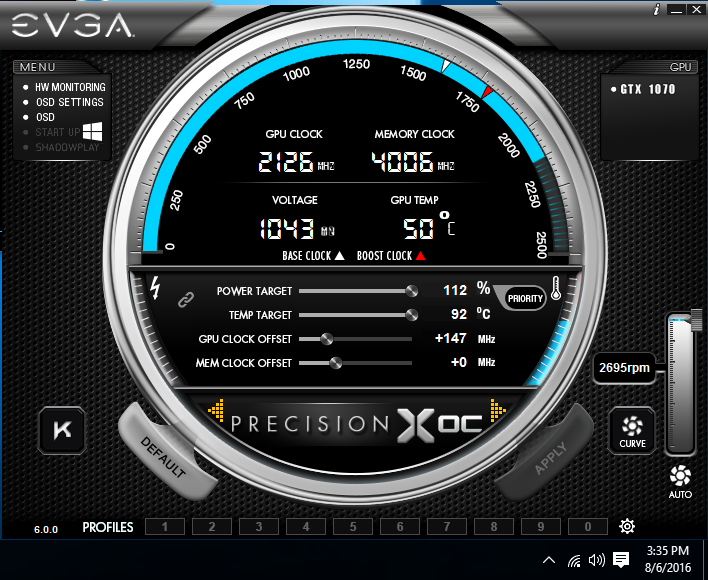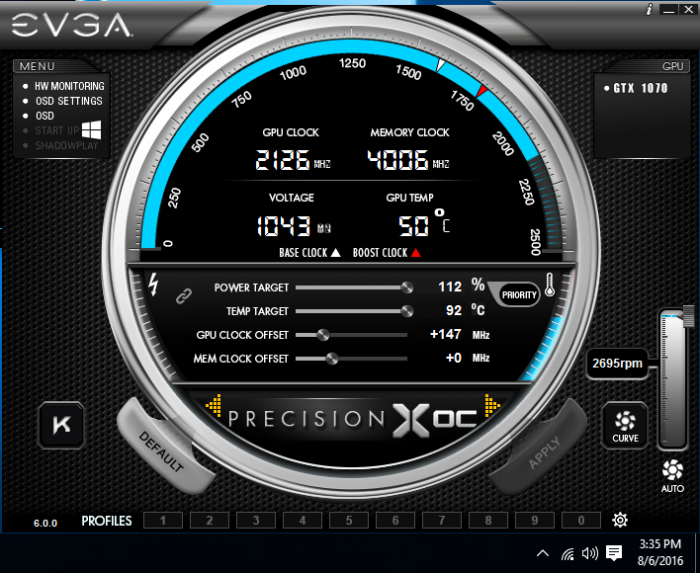 We pushed up to +147 MHz and the ACX cooling kept us at 50°C fans riding in the 2700 range.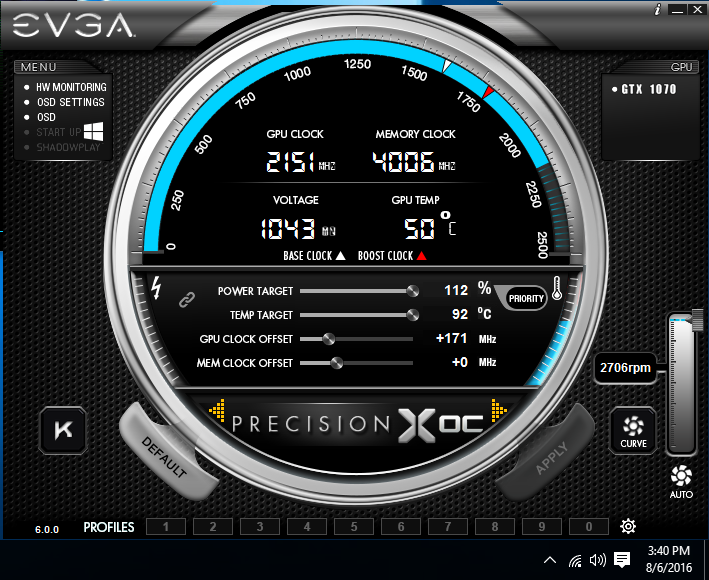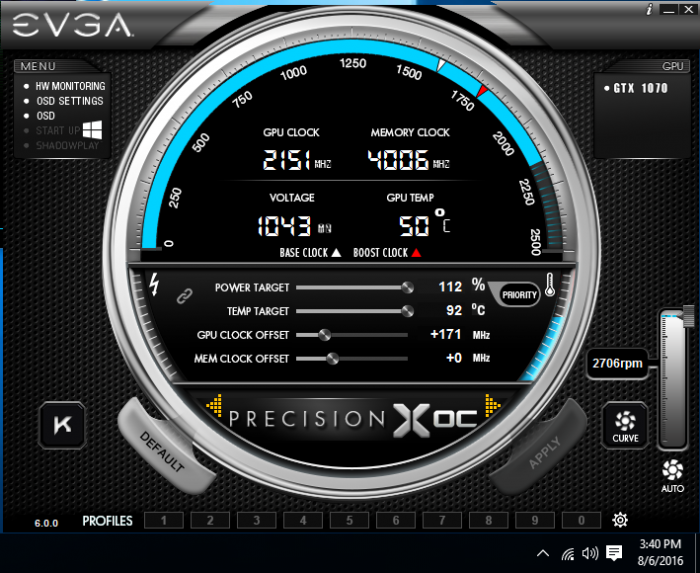 Now we are at +171 MHz core and the boost didn't move above 2151 MHz which is an amazing speed stable in Lakes of Titan.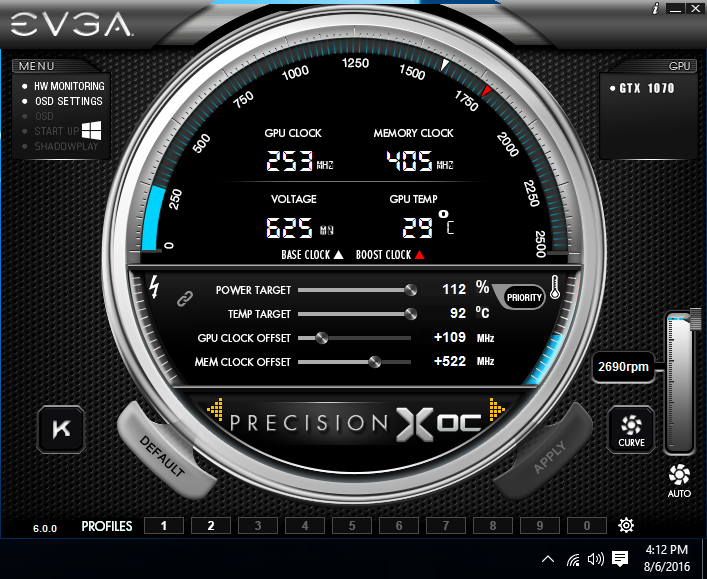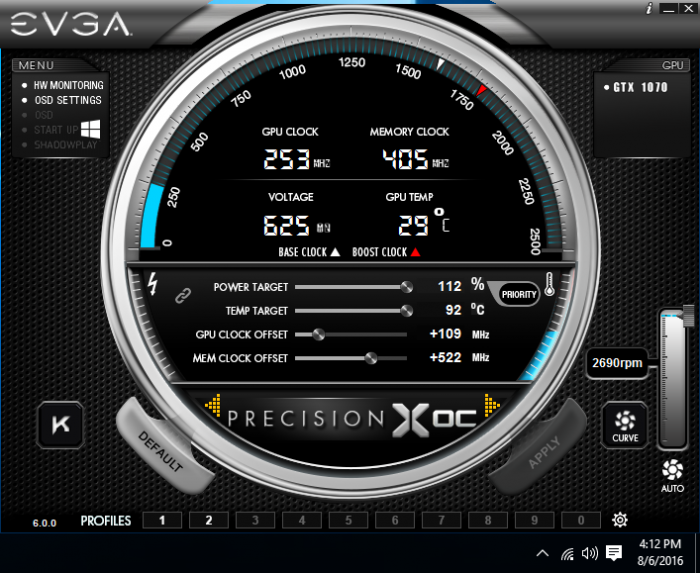 We were having all that fun pushing phenomenal numbers then switched over to 3DMark FS Ultra and got green and blue flashes on patches of screen. We re-calibrated the machine and ran one last run.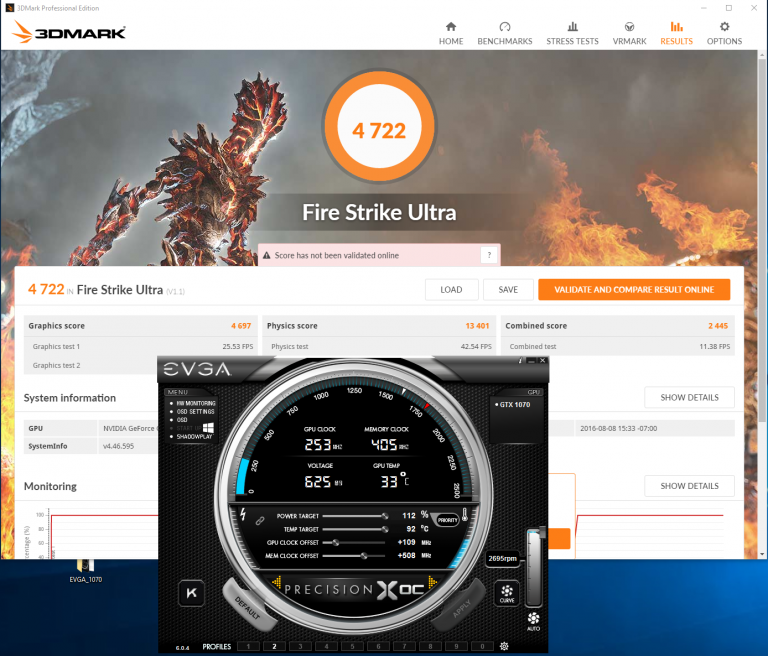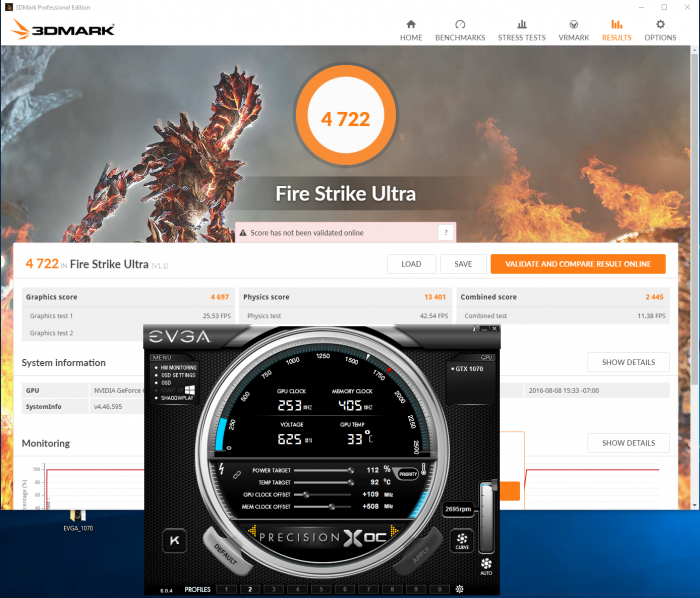 We got to +109 on the core stable on every test but found several tests like Titan (kombuster) and EVGA OC Scanner that registered higher and ran stable but subsequent testing in games showed instability above +129 MHz. Take off 20 MHz for safety and our max OC was +109MHz core +508MHz memory. That's memory running above 9000 MHz effective. Earlier we got 4537 on FireStrike Ultra and with some tuning we hit 4722 a nice little boost but we wouldn't run 24/7 OC with this equipment. There's really no need for an OC on 4K capable hardware except for bench marking and glory runs.

[section_title title=EVGA PrecisionX OC & Overclocking