AS SSD
We again turn to AS SSD to assess a drive's ability at handling incompressible data.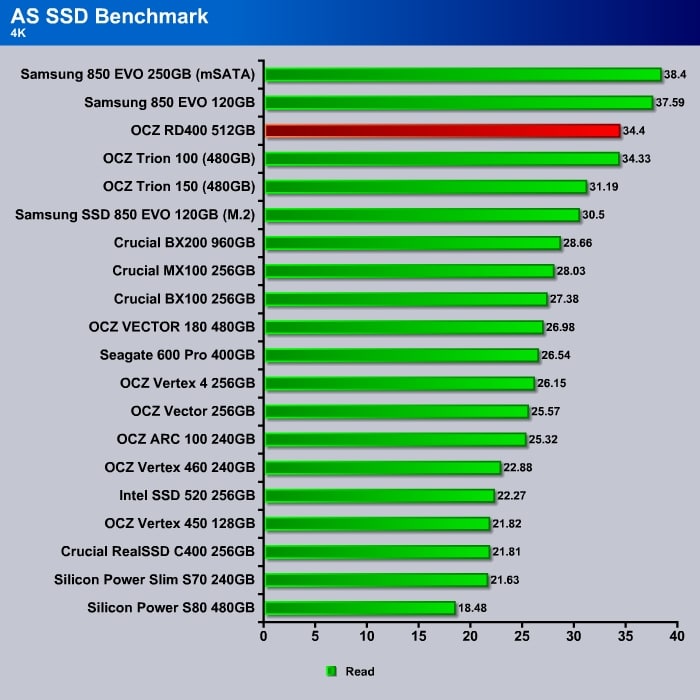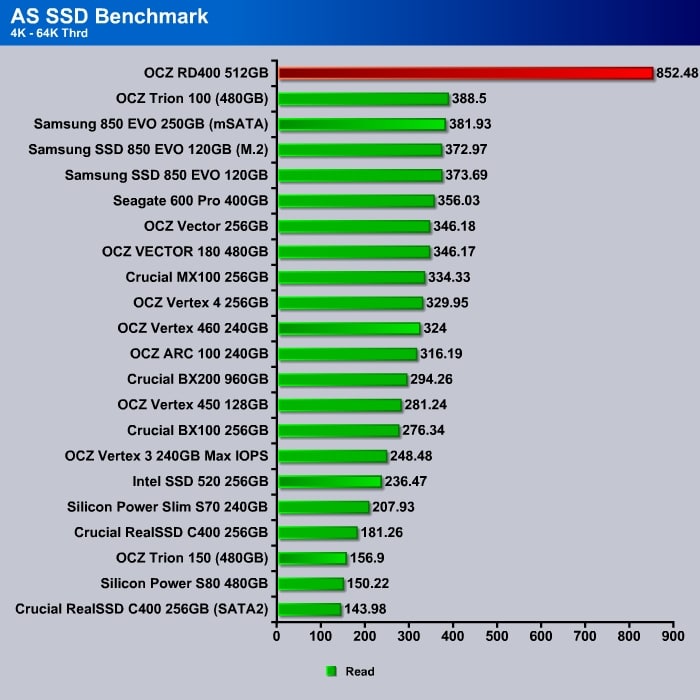 Here, the RD400 largely mimics what we have seen with Iometer. The drive manages to deliver decent random reads but excels at higher threads due to the additional bandwidth from PCIe.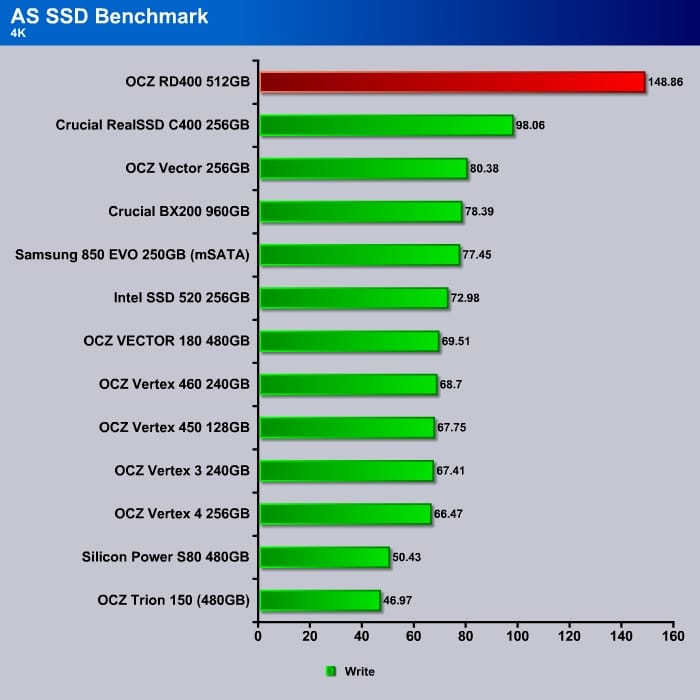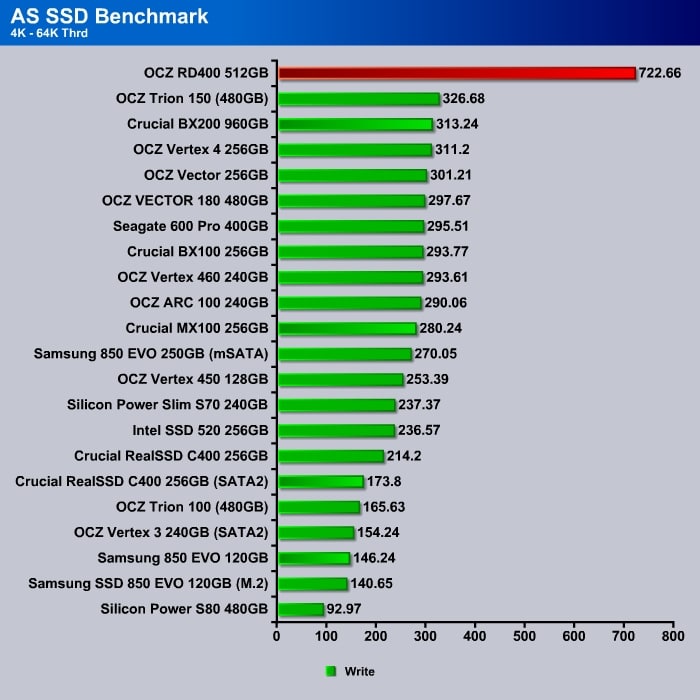 Random write is again a strength for the RD400, where the drive manages to deliver 150 MB/s. It reached impressive 720 MB/s at higher threads.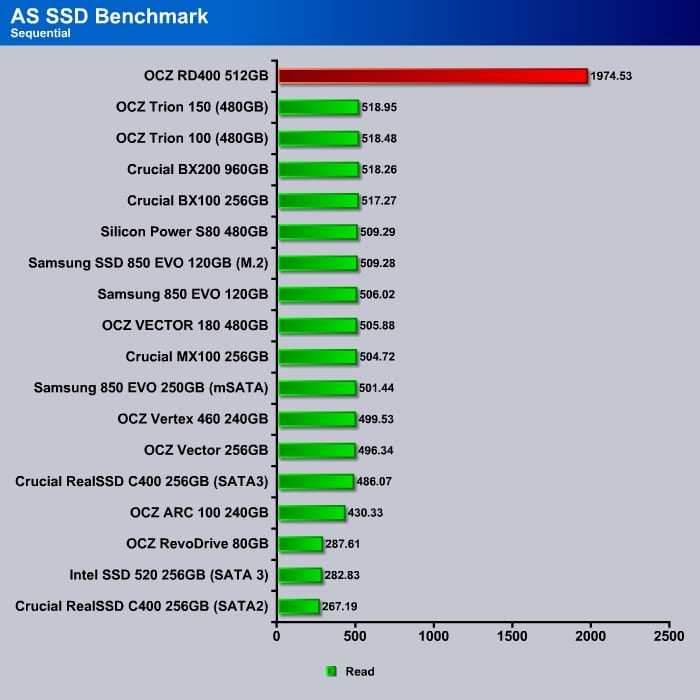 The sequential read for the RD400 is equally impressive at close to 2000 MB/s.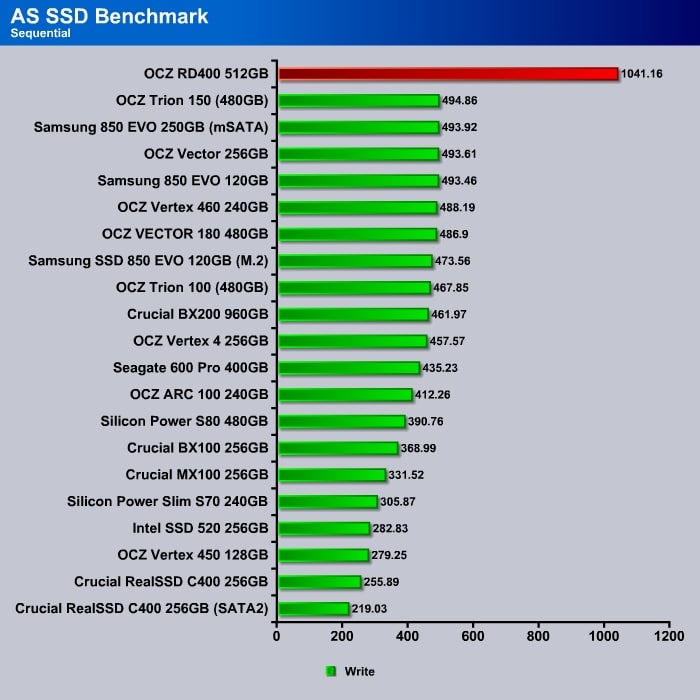 Interestingly, the sequential write within AS SSD is a bit lower than what we get from Iometer where we "only" able to get 1000 MB/s. We said "only", as it is still quite impressive compared to the performance that SATA SSDs can offer. 

Crystal DiskMark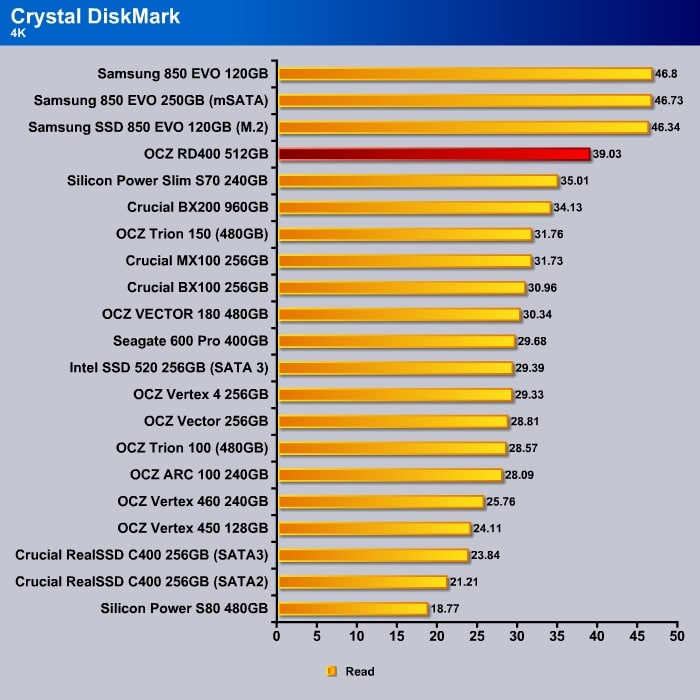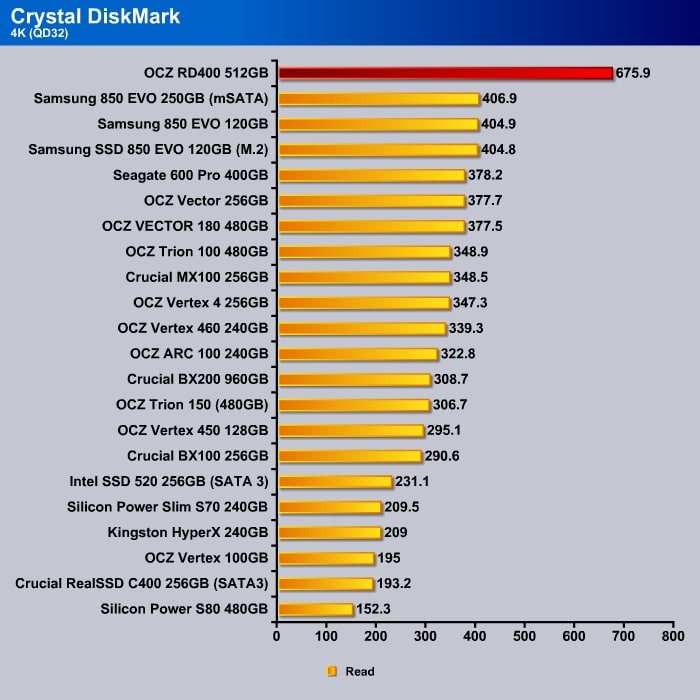 No real surprise with Crystal DiskMark, as the RD400 performs pretty much like what we have seen so far.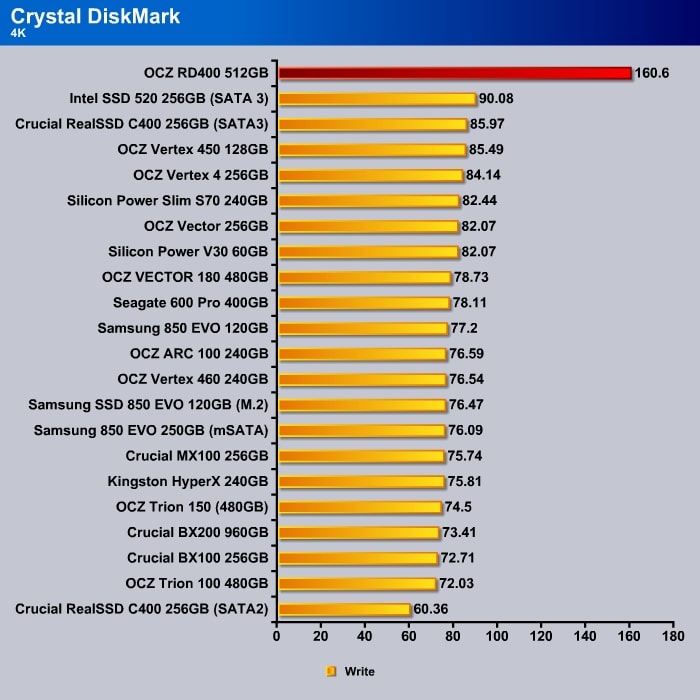 Random write is almost two times faster than the fastest SATA drives.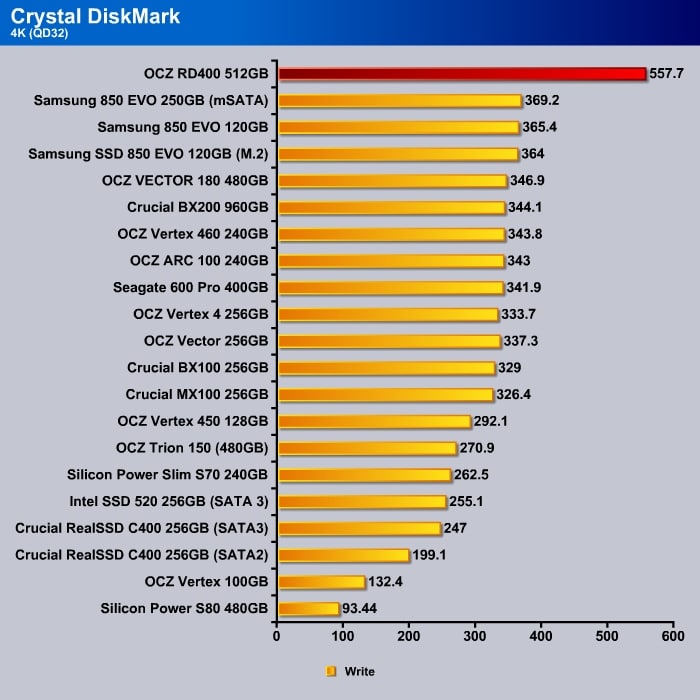 About double the throughput at queue depth of 32.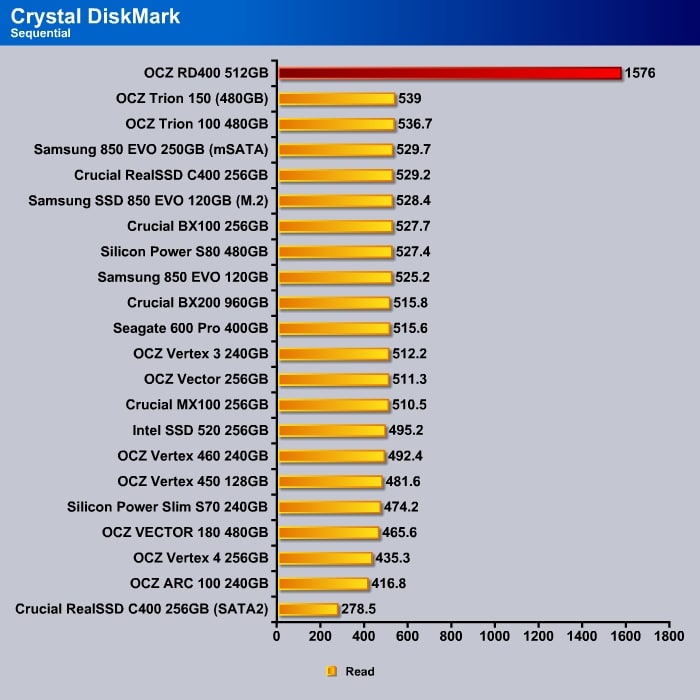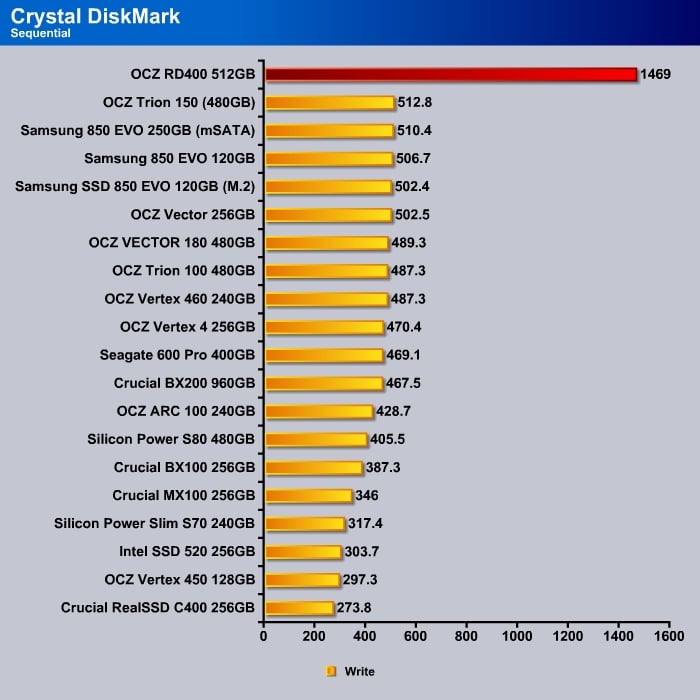 Both sequential read and write shows about three times more performance boost over the SATA drives.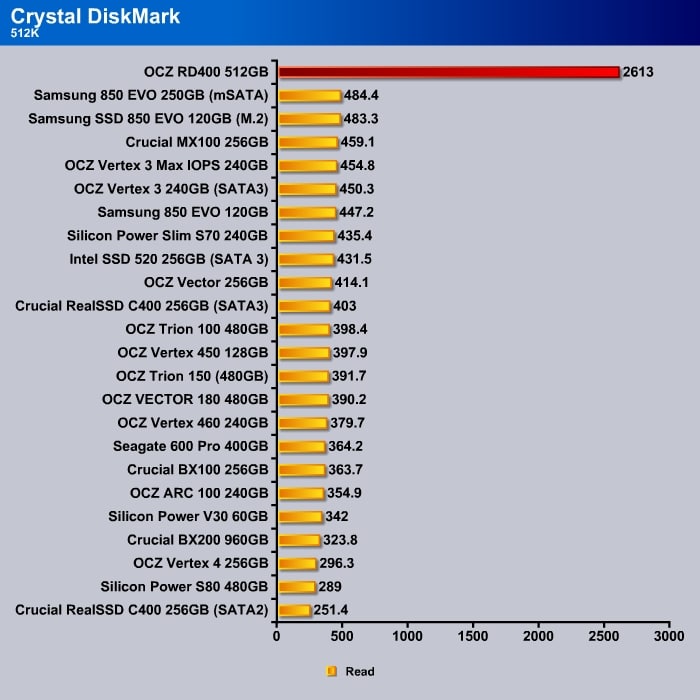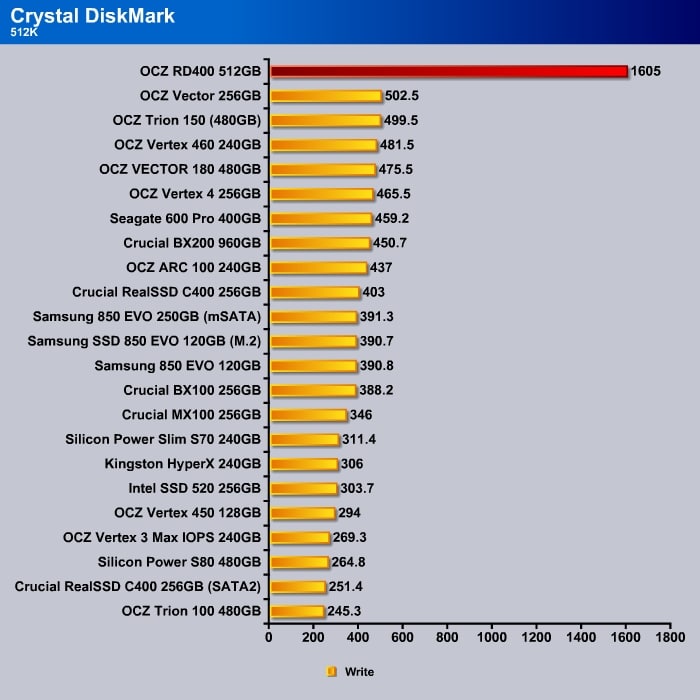 Crystal DiskMark 512K delivers the theoretical read and write speed of 2600 MB/s and 1600 MB/s, respectively.
Anvil Storage Utility
We have decided to add Anvil Storage Utility to our list of benchmark tools. Anvil Storage Utility has the option to simulate typical desktop applications with 46% compression. We ran the test at this configuration as well as 100% compression.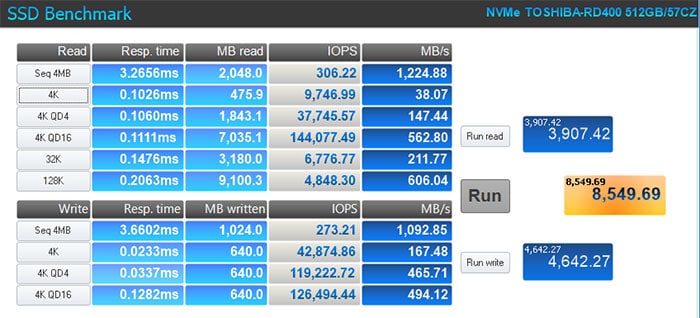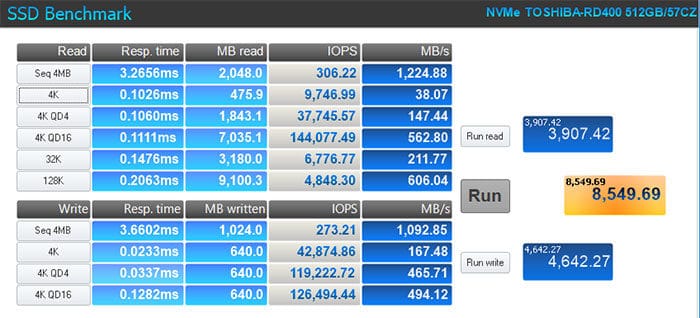 100% Compression
There is virtually no difference between the two test configurations. Here we can see the drive manages to deliver excellent result across the board.