Final Thoughts & Conclusion
The Razer Hammerhead Pro V2 performs well during both music and gaming uses, and the 10mm drivers give bass effects in gaming a

quite realistic feel. Usually during gaming there's not a lot of ambient noise interfering so we had no problem with that. Directional sounds were lacking, as in-ear headphones just can't convey positional audio very well, as with foot steps and enemy movement the sound was all centered in the ear. You expect to lose some features with an in-ear headphone set and directional audio is one of them. Other than that, the Hammerhead Pro V2 performed majestically during gaming.
While on the go, ambient noise was a problem and the heavy bass of Razer family headphones at times overrides the vocals, but if you are into bass-heavy music, the Hammerhead Pro V2 is a good choice. During music testing while on the go, with the music set at a mid-level, ambient noise was a problem. While the earbuds did muffle the noise somewhat, the noise leakage interfered with the immersive quality of the music.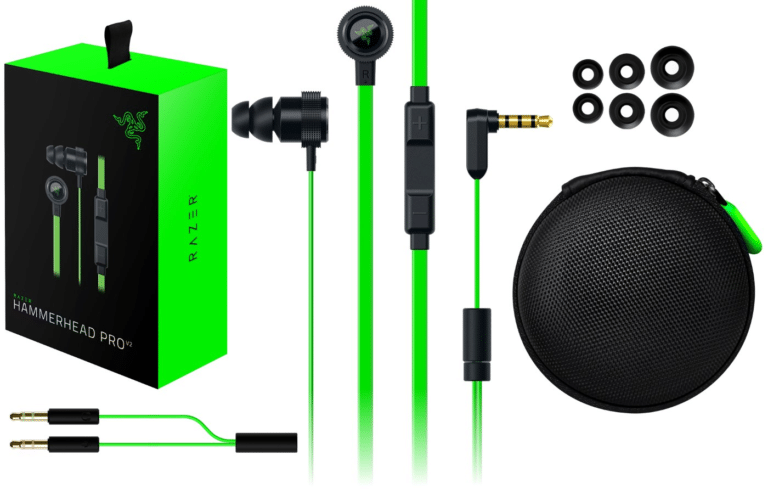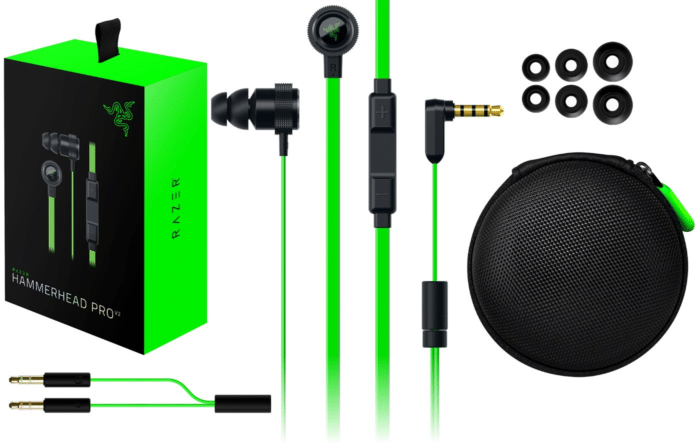 For the most part Razer did a great job with the Hammerhead Pro V2; a little bass-heavy and not enough noise was filtered out, but at the $69 price point we wouldn't have buyers remorse. We found similar performing headphones from other vendors in the $99 range, so $69 isn't really a stretch for premium quality headphones like the Razer Hammerhead Pro V2. For it's quality gaming performance, and on-the-go portability, the Razer Hammerhead Pro V2 earns the Bjorn3D Silver Bear Award.
Pros
Cons

Great during gaming
Comfortable
Great for bass-heavy music
Acceptable for non-bass-heavy music
Durable cords
Phone answering
Omnidirectional microphone
In-line remote

Bass a little heavy
Noise cancellation was lacking