Razer Hammerhead Pro V2 – A Closer Look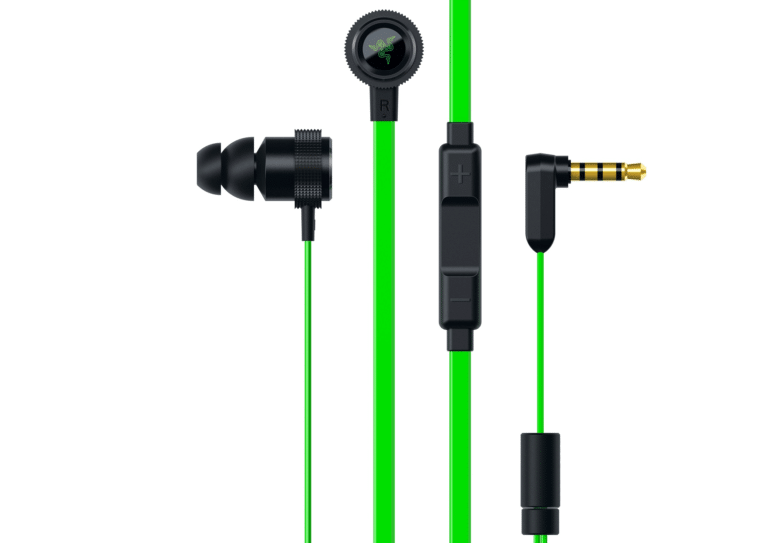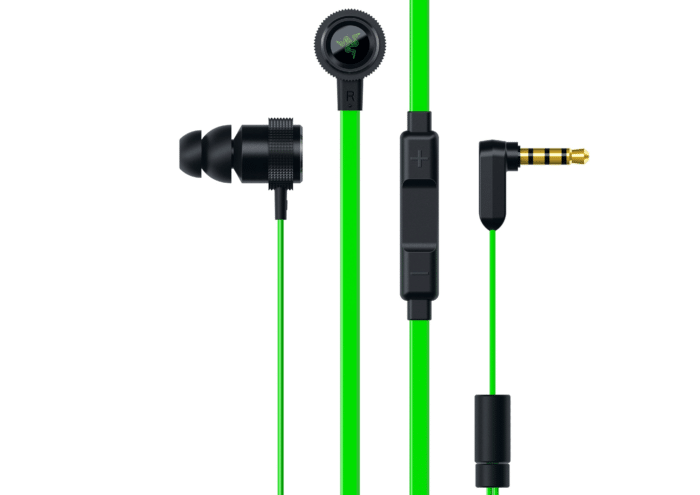 Taking a look at just the earbuds gives us a look at the 3.5mm connector, omni-directional microphone, and the in-line remote which also does triple duty and can answer calls, end calls, adjust volume and change tracks. The earbuds themselves use a generous 10mm Neodymium magnet in each earbud that should produce clear highs and bone-shaking lows.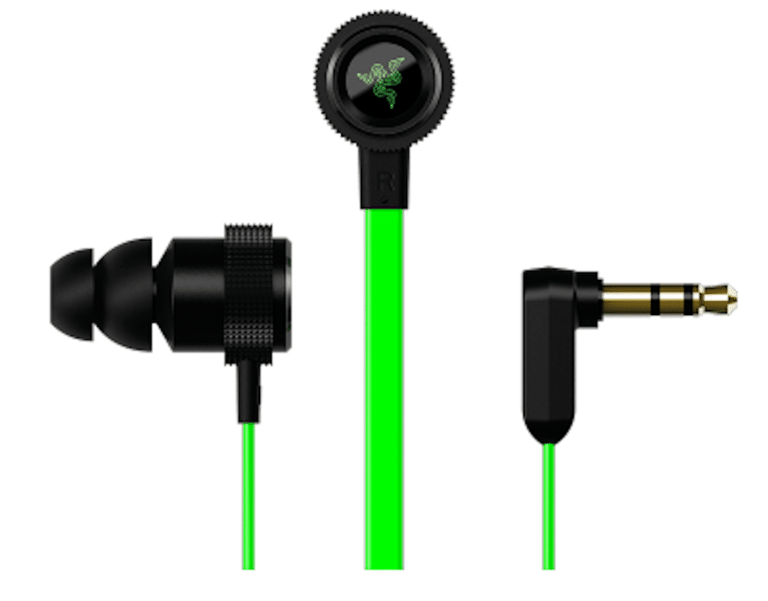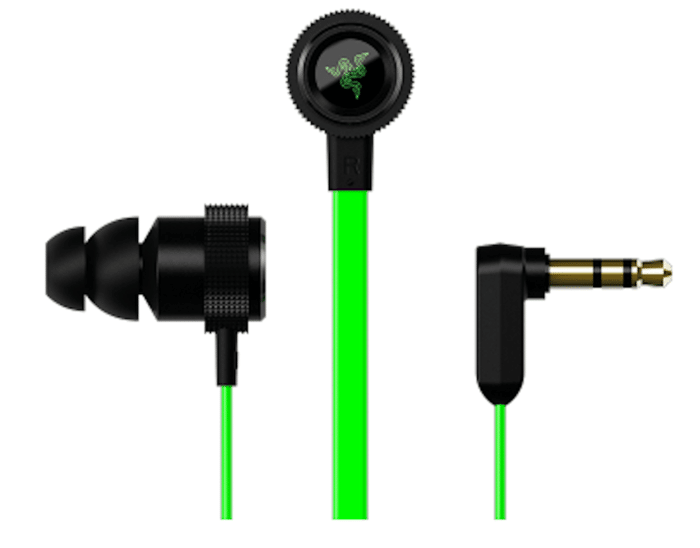 The Hammerhead Pro V2 uses the same aluminum body as the original Hammerhead and that, combined with the flat cable, gives it a super durable look and feel. In this design Razer is shooting for music in-ear headphones when you're on the go and for gaming at home. Why the switch from bulky headphones? Well, bulky about sums it up. Headphones are more suited for the gaming shrine than bopping down the street. The 90 degree angle on the 3.5mm stereo jack is welcome, as it will prevent pressure on the prong while bouncing around in your pocket.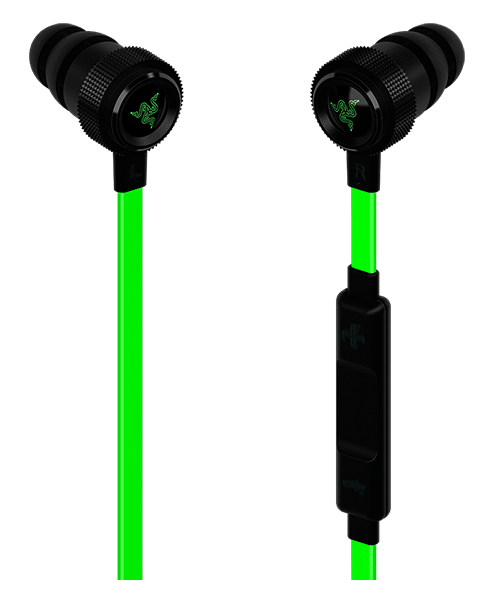 The Hammerhead Pro V2 features a tangle-resistant cord unlike it's predecessor, which got the typical round, flimsy cord. Around the outer edge you will find a crenelated ring that makes them easy to grab and feels sturdy while preventing you from having to dig in your ear to get normal earbuds out. Razer opted to put the Razer logo on the Hammerhead Pro V2 instead of "For Gamers, By Gamers" found on the previous generations.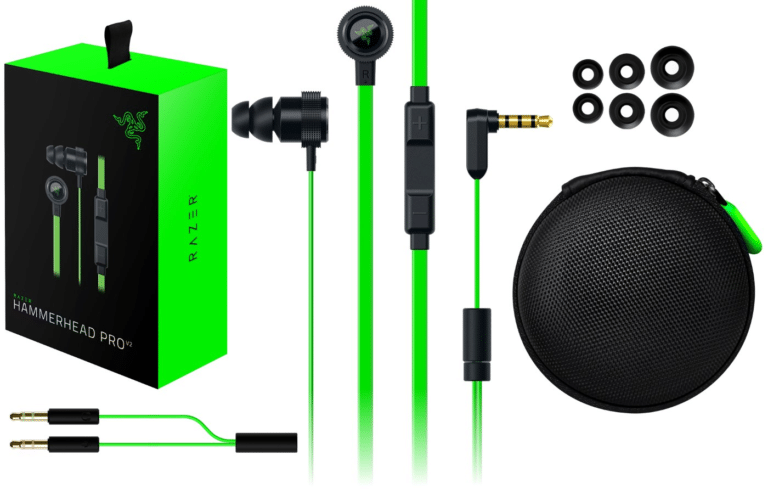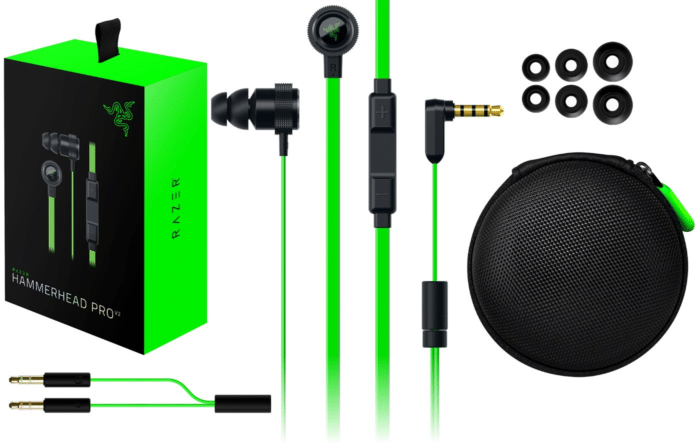 Peeking at the $69.99 price tag we were expecting a few goodies in the bundle, and Razer generously includes four sizes of rubberized ear cones to attempt to fit every size ear canal. We also love the hard sided case, which is definitely pocket-sized. Last but not least, a 3.5mm Y-splitter is included for devices that still have separate audio and microphone jacks.