Test Rig & Benchmarks
Our desktop system  that we used for the testing features several components that we have previously  reviewed  here on Bjorn3d, as such depending on your system configuration your results may very.

The WD Red drives that we reviewed were both easy and hard to benchmark. While we ran the standard benchmarks with the drive in a RAID array in our system, since these are NAS drives, these benchmarks are a bit misleading. The reason we say these first  tests are misleading is because these drives were not designed to be run inside of a desktop, there native habitat is mounted within a NAS box.
Crystal Disk Mark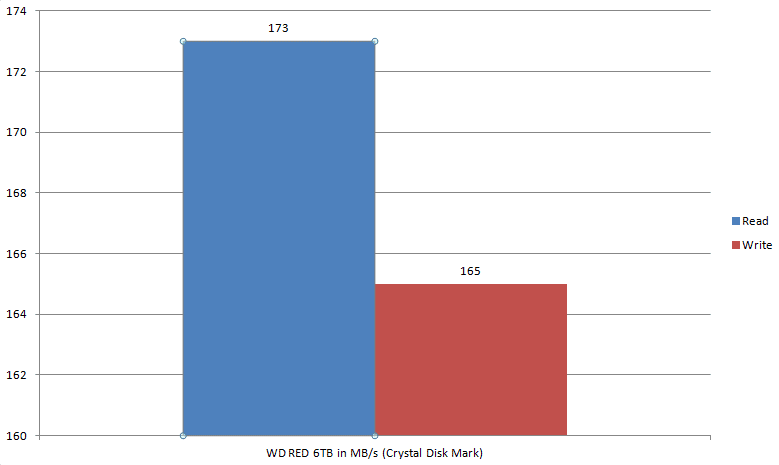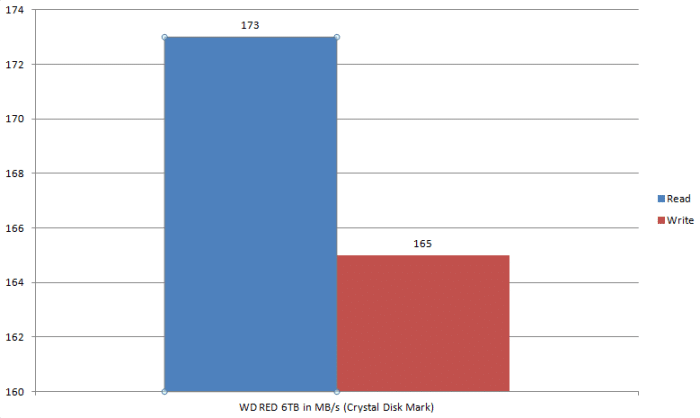 In our Crystal Disk Mark testing we achieved a sequential read speed of 173 MB/s and write speed of 165 MB/s. For a consumer drive it has similar performance to most enterprise drives at a fraction of the cost. This is slightly lower than the 175 MB/s that Western Digital claims for this drive, however the difference is so small that this could be attributed to error and environmental differences.
When measuring QD32 times that indicate IOPS, we recorded write speeds of around 1.58 MB/s or a IOPS rating of 406. While this seems minuscule when compared against the many SSDs we have tested, we found the Red drives performance to be exceptional, given its purpose and price point.
ATTO – Baseline Performance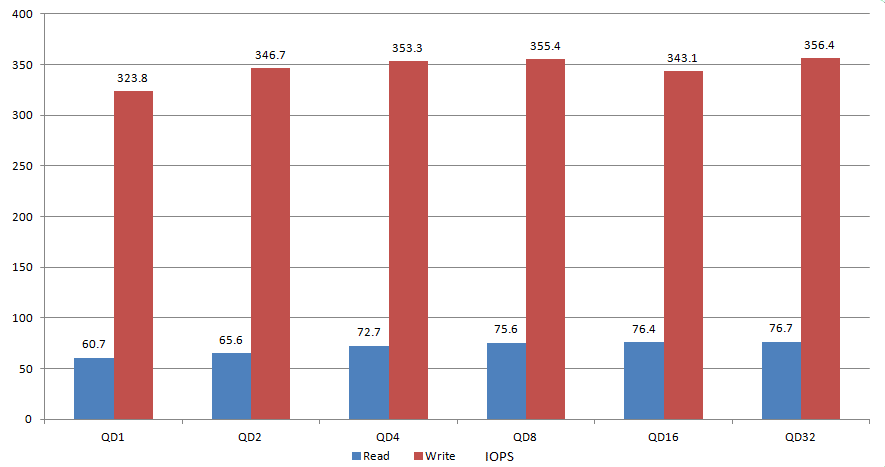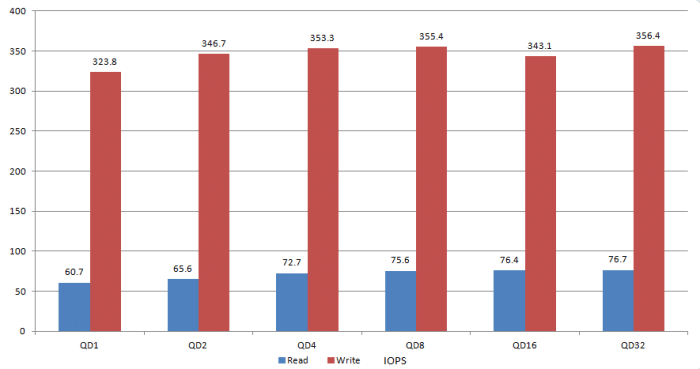 When we ran the ATTO benchmark we achieved similar results as Crystal Disk Mark and we were able to get clearer picture of the overall disk performance.
ASUSTOR AS1002T NAS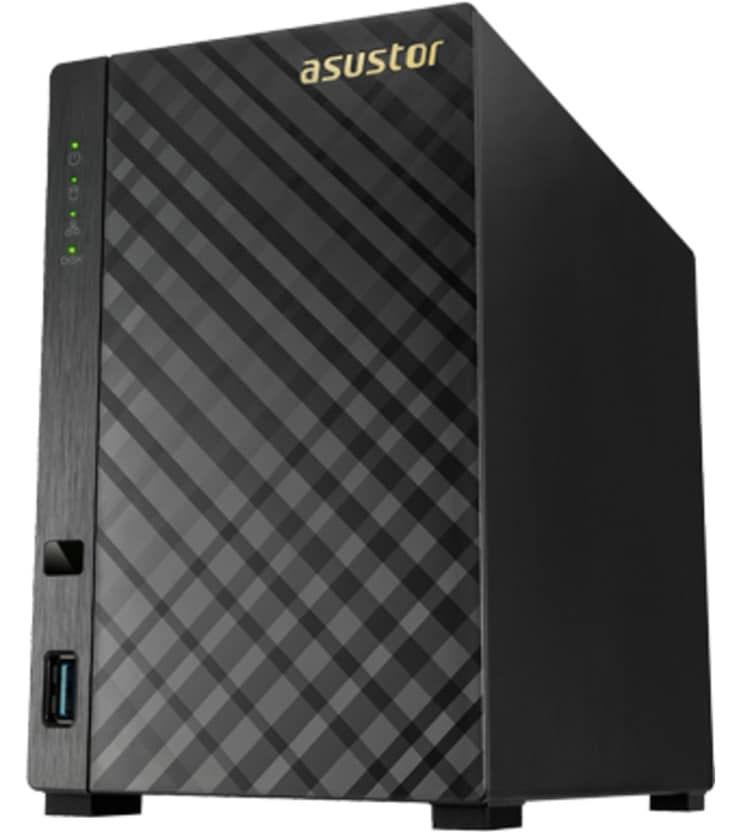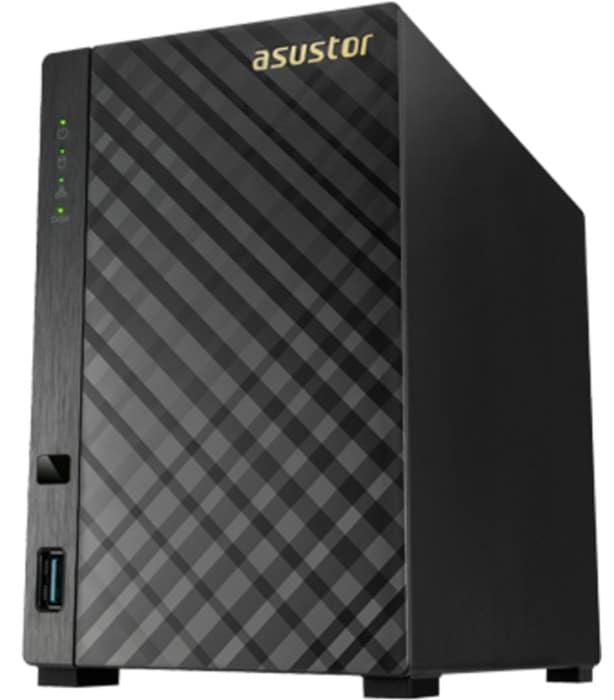 Our test system was the ASUSTOR AS1002T NAS box that we previously reviewed here. Our primary setup we configured the ASUSTOR AS1002T in RAID 0 to give us maximum storage capacity, however you can also configure it in RAID 1.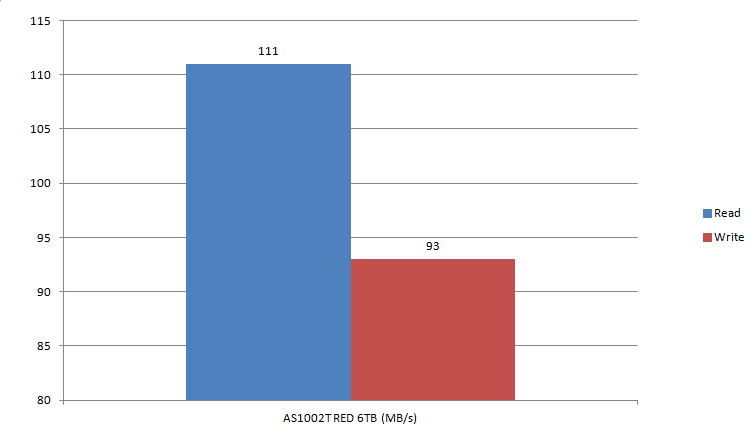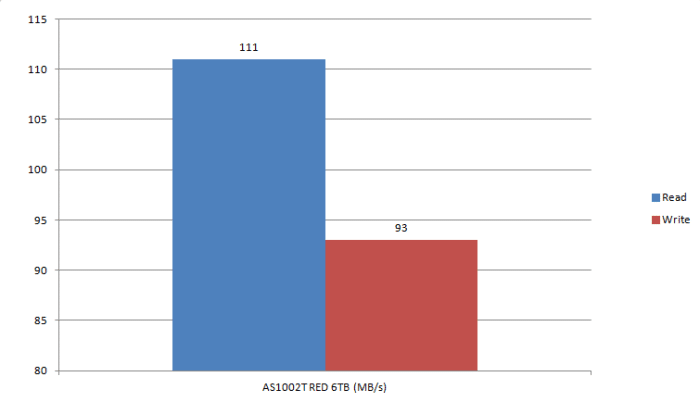 We ran a few more basic read and write tests with the drives mounted within our ASUSTOR AS1002T in RAID 0 to get the true measure of how well these drives really perform. This consisted of mounting a share on the NAS and copying a big file from and to the NAS. During this test we recorded sequential speeds of 111 MB/s for reads and 93 MB/s for write speeds. The speed is limited by the gigabit-ethernet interface so we will not get the full speed-potential out of the drive.