Introduction
Western Digital is a company with deep roots in the storage industry, with products that span virtually every customer and business need. Western Digital is also considered one of the most trustworthy brands that users look to when purchasing a new drive or drives, thanks to their reputation and wide range of products to meet every need. Recently, Western Digital acquired the venerable flash storage manufacturer SanDisk. This gives Western Digital a complete array of storage solutions that cover every need and niche that users demand.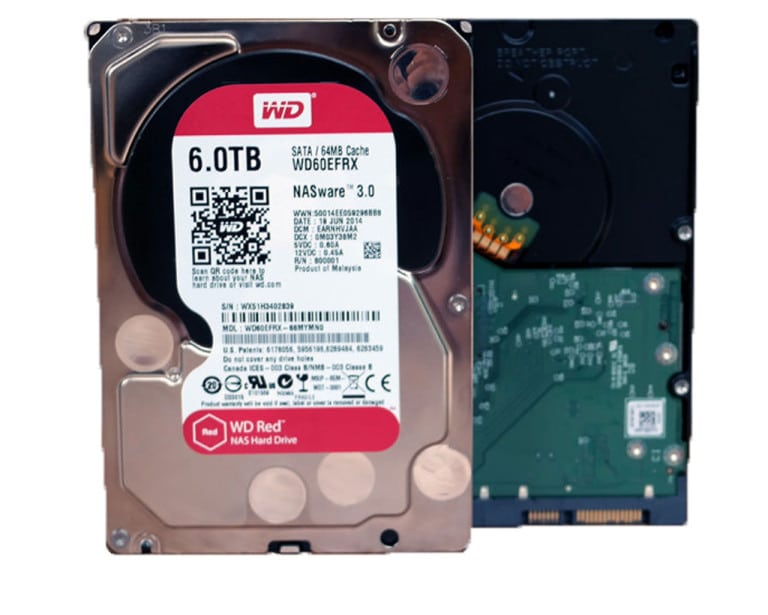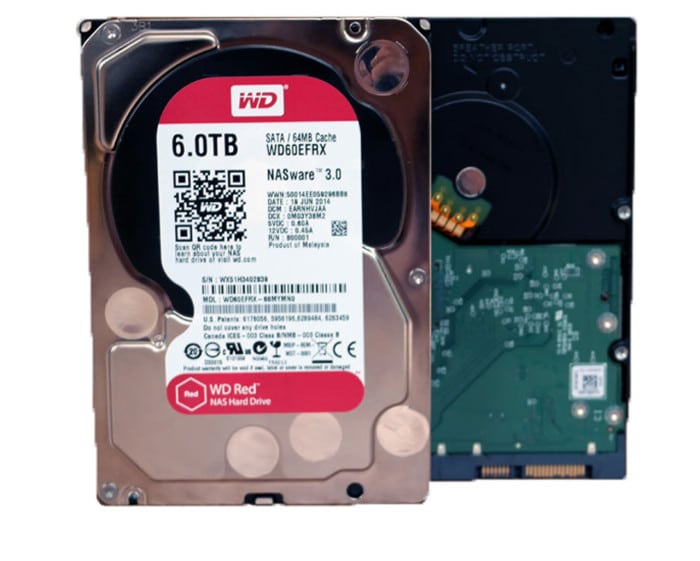 So that brings us to the very special drive that they sent us to review, or should I say "drives." Typically we don't review two of the same product, but when it comes to Network Attached Storage (NAS) units and more specifically the drives used in them, they usually come in multiples. Now Western Digital manufactures a wide range of NAS drives from personal to business use. The two drives that they sent us were part of their Red series that are designed to be used within NAS setups in a RAID configuration.
Western Digital Red 6TB NAS HD
The WD Red series of drives are specially built to be run in a NAS system, and feature technologies that are optimized to be used in a RAID configuration within a NAS or a server environment. They are designed to be used in an environment with 2 or more identical drives. The ones we have here are two of their 6TB Red drives that feature 64MB of cache in a 3.5 inch form factor, spinning at 5400 RPM. The Western Digital Red series of drives encompass a wide range of capacities to suit every user's need. They range from between 750GB to 8TB, and we were provided with a pair of the 6TB drives for our testing.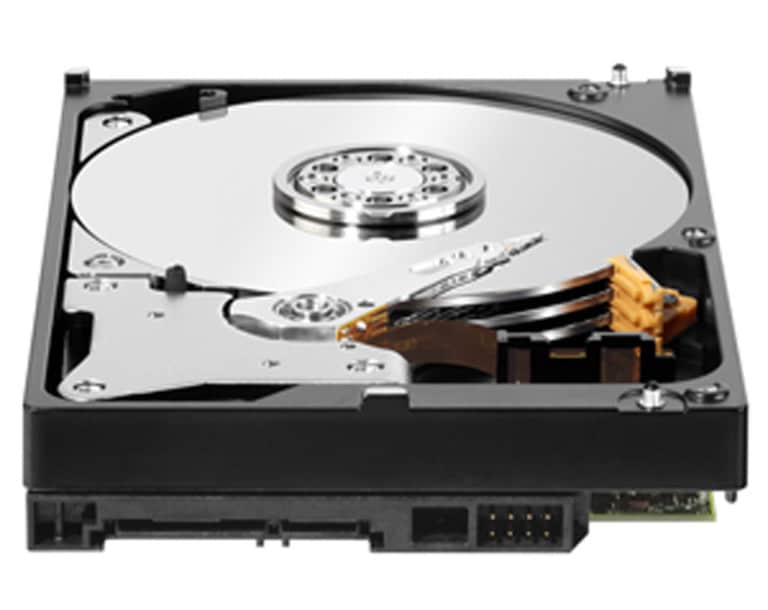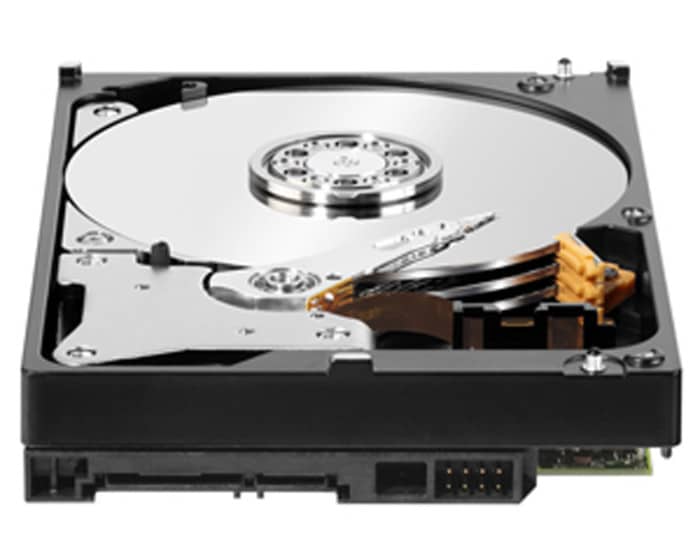 The drives that WD sent us feature a SATA 6 Gb/s connection within a 3.5 inch form factor, which has 6TB of storage capacity on its platters and has 64MB of cache. It spins at an energy efficient speed of 5400 RPM and still maintains healthy data read and write speeds when used in a NAS environment.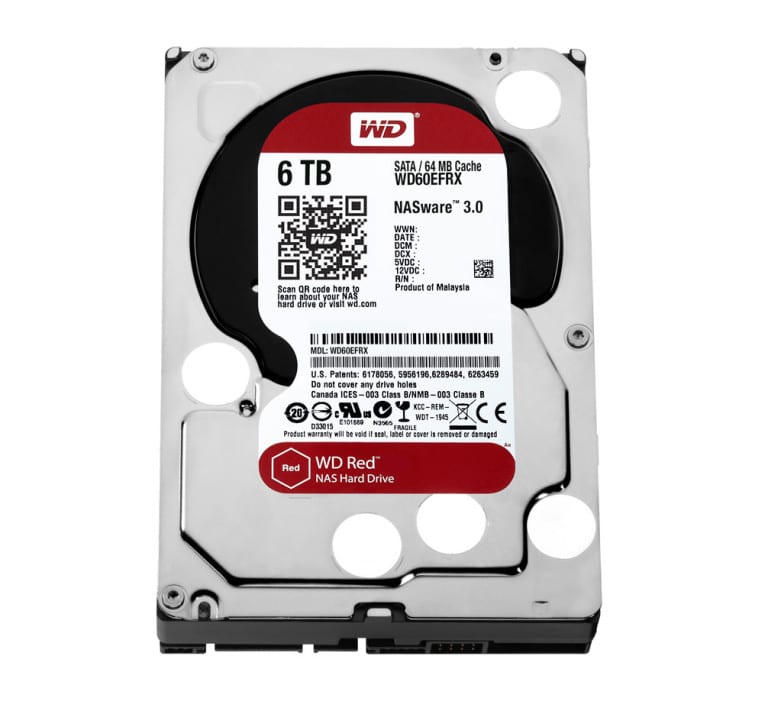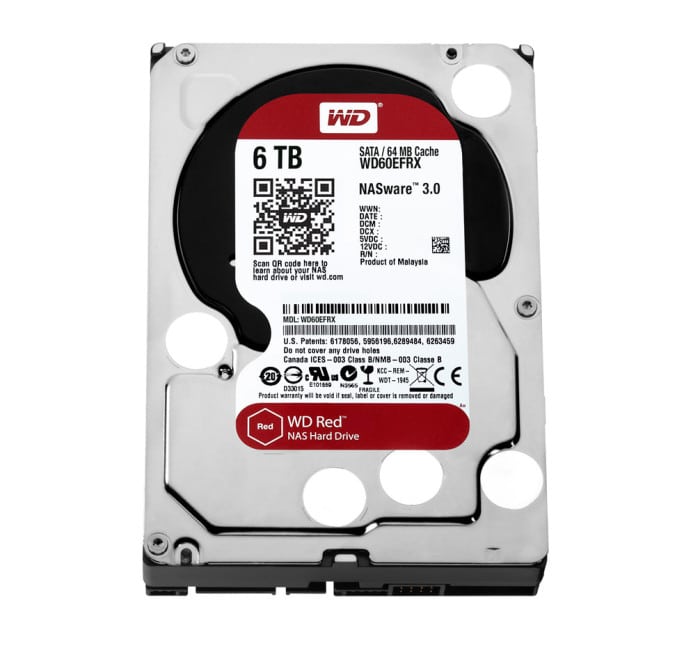 Western Digital designed the Red series specifically with the NAS market in mind, and as result it has features that are typically only found among enterprise level drives. The first major feature of these drives is their NASWare 3.0. This is engineered for use in single-bay to 8-bay NAS units, for as much as 64TB of capacity. This technology improves the NAS system's storage performance through compatibility, integration, reliability and upgradeability.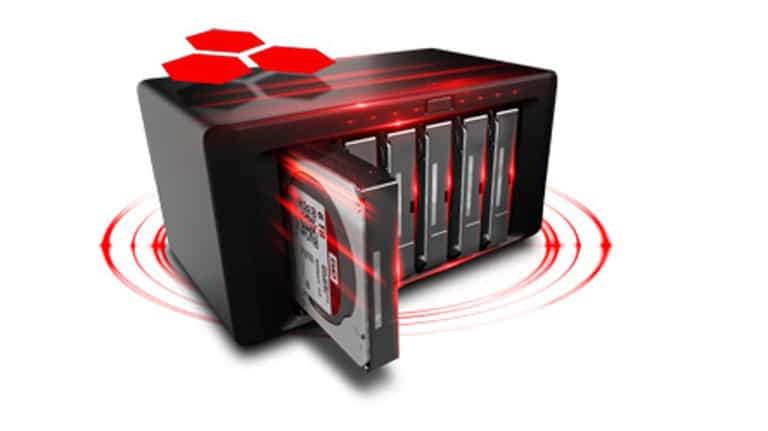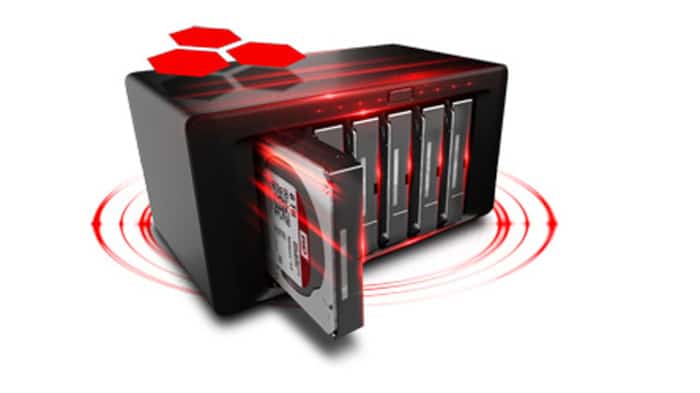 The next important feature is the 3D Active Balance Plus that improves drive life through reducing vibration and noise that can impact the drive and its data over time.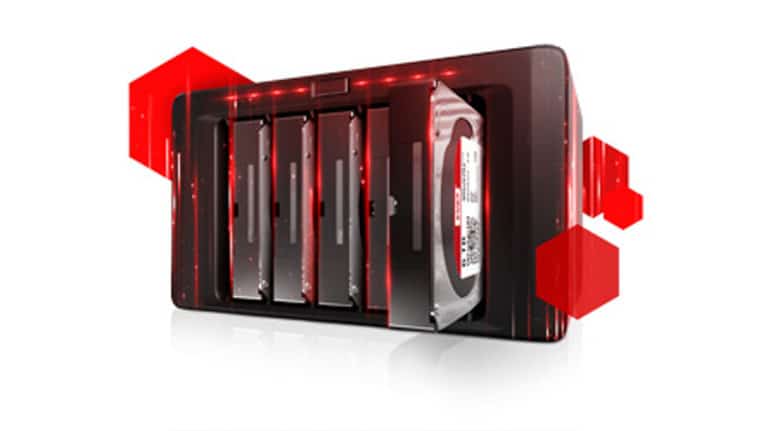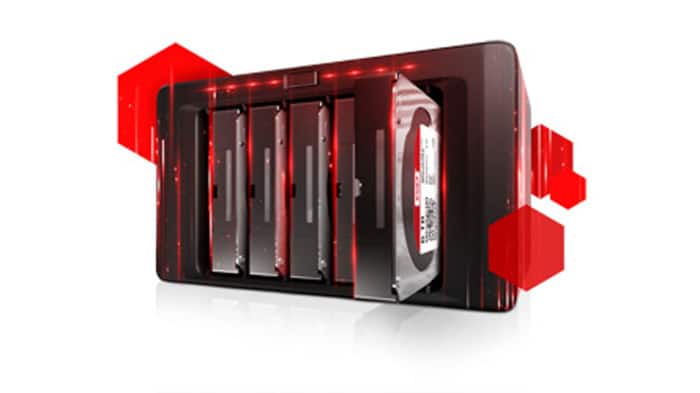 These drives are designed for 24/7 reliability. Since a NAS system is designed to be run 24/7/365, WD made sure that the Red series drives have a MTBF above one million hours. The NASware 3.0 firmware that is built into the drives is also optimized for continuous operation.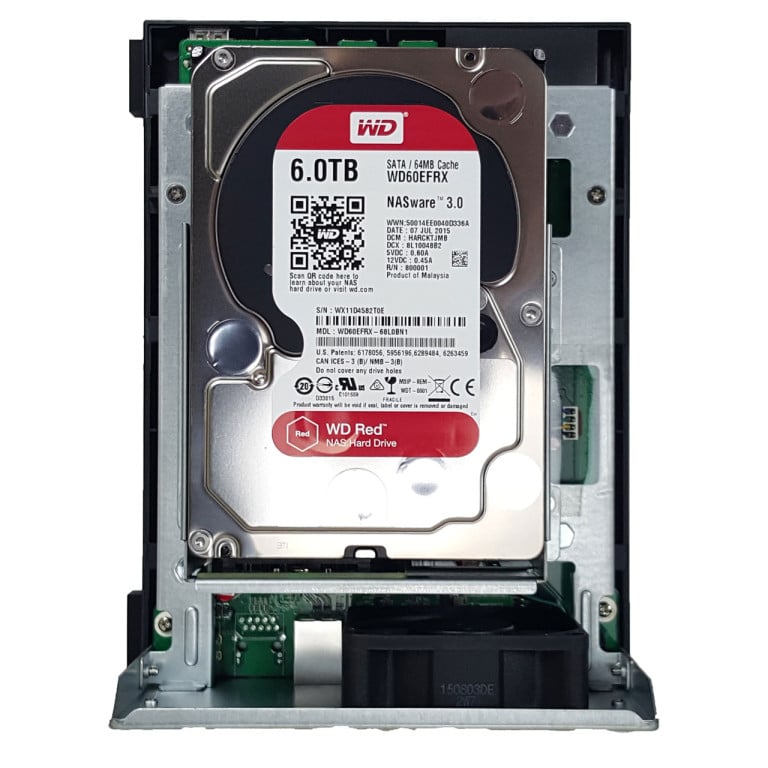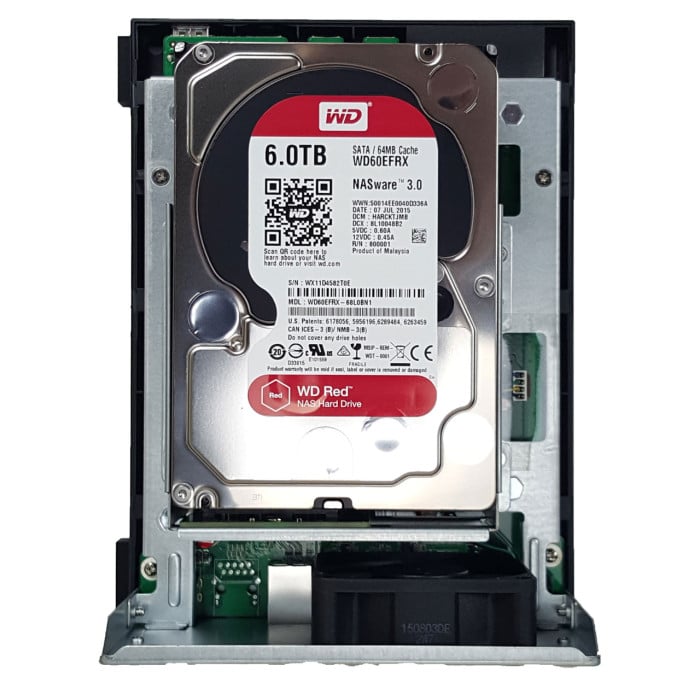 The Red drives also feature premium level support from WD's fantastic customer service, and a 3-year warranty just in case a failure would occur, giving you peace of mind. The Red series of drives are also designed to have a low ecological foot print with reduced power consumption. A positive side effect of using less power is lower heat output, allowing your NAS to run cooler. This means the fan in the NAS has to run less often and this further reduces the ecological footprint.
Specifications
Ideal For:
NAS systems of up to 8 drives
RAID array
Specifications:
3.5 Inch form factor
SATA 6 Gb/s
5400 RPM
6 TB
64 MB Cache