Introduction
Not too long ago ASUS decided to get into Network Attached Storage (NAS) by launching its ASUSTOR brand.  Now the NAS market is relatively well established with its group of brands, so we were a bit surprised when the ASUSTOR entered the race in 2011. This market has become even richer over the last few years. Before this market was limited almost entirely to businesses.  Recently however as many users shift towards mobile devices and steaming, a growing number of users are turning towards NAS platforms that allow them to log in remotely even on their mobile devices.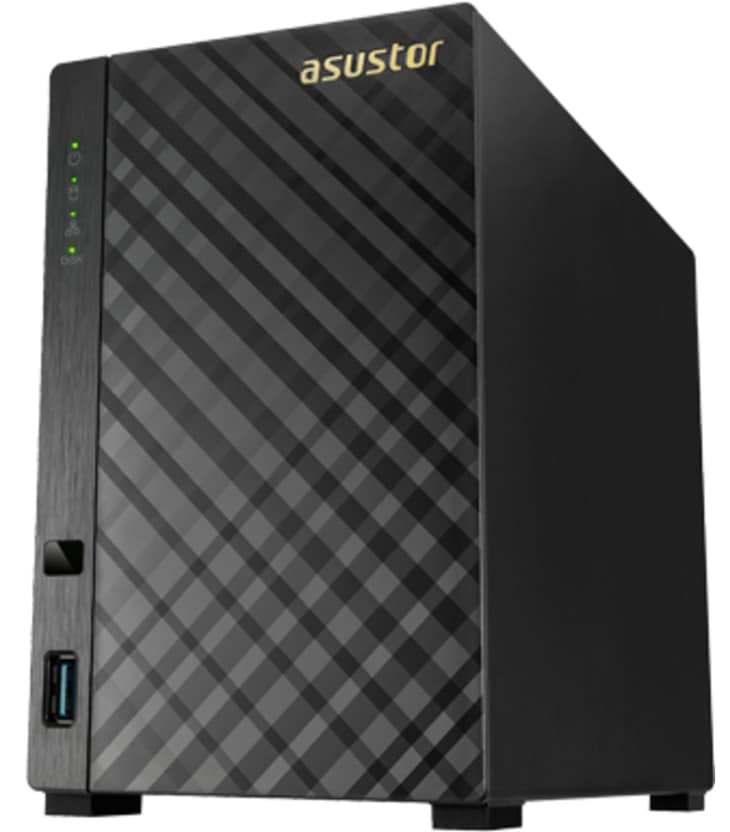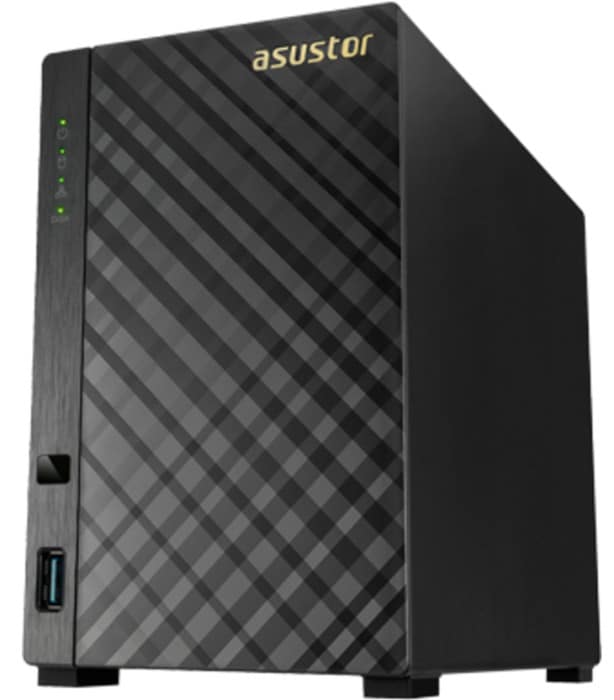 ASUSTOR was gracious enough to send us their new AS1002T NAS.  This model does not include the hard drives with it. However it does  feature a Marvell 1GHz dual core CPU and 512MB of memory and two hard drives slots giving the user the perfect barebones to build their own NAS.  All you need to do is add a couple of  hard drives. So do we think the ASUSTOR brand has what it takes to play with the big boys?  Well that is what we will find out in this review.
Standout Features
There are numerous mentionable features that we will be covering in this review, but for this small section we will be covering the main features that we feel set the AS1002T apart from the competition.
ADM 2.5 Onwards operating system:  The AS1002T uses the ADM 2.5 Onwards operating system that supports online firmware updates.  This operating system allows users to remotely access using Windows, MAC OS X, LINUX, UNIX and media devices.
Energy Efficient: From the ground up, ASUSTOR designed the AS1002T to be extremely energy efficient, because they knew that users would have it running 24/7/365 days a year.   Because it is designed to operate off of 6.6 Watts when the disks are hibernating and a miniscule 19.4 Watts under full load, it saves users on their energy bill while being ecologically responsible with its tiny ecological foot print.
Specifications
Hardware
CPU: Marvell ARMADA-385 1GHz (Dual-Core) Processor
Hardware encryption engine integrated
Memory: 512MB (not expandable)​
HDD: 3.5″ SATA II/ III x 2¹
Maximum Internal Raw Capacity: 16 TB  (8 TB HDD X 2, Capacity may vary by RAID types)
Expansion: USB 3.0 x 2
Network: Gigabit Ethernet x 1
Output: N/A
System Fan: 70mm x 1
Input Power Voltage: 100V to 240V AC
Certification: FCC, CE, VCCI, BSMI, C-TICK
Size: 165(H) x 102(W) x 218(D) mm
Weight: 0.99 kg / 2.18 lb
Raid Support: Single disk, JBOD, RAID 0, RAID 1
Software
Windows XP, Vista, 7, 8, Server 2003, Server 2008, Server 2012
Mac OS X 10.6 Onwards
UNIX, Linux, and BSD
AiDownload for iOS & Android with Push Notification
For iTunes on Mac & Windows
Supports AirPlay
Supports iOS Remote Pairing
Supported Audio Formats: AIF⁵, M4A (AAC & Apple Lossless), M4P, M4R, MP3, WAV⁵
Supported Video Formats: M4V, MOV, MP4
Supported Playlist Formats: M3U, WPL
VPN Client
UPnP Media Server
There are many more specifications for this NAS but if we were to list them all, you would have 10 pages of just specifications so we decided to just list some of the key ones. You can find the rest of them on here.