Kingston MobileLite G3 A Closer Look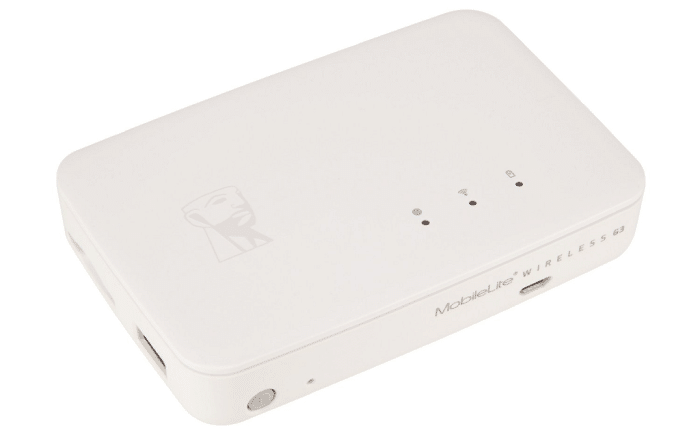 The MobileLite G3 has a simple white on white with black writing on its surface. On the top you have Rex and the Power on, Wi-Fi and Bridged Mode. Now it isn't obvious at first but since your Phone or tablet is connected to the MobileLite it disconnects from the Internet to do so. Bridged mode allows you to be both connected to the MobileLite and the internet simultaneously. Since the MobileLite's are a deceptively simple complex device here's the URL to the Manuals so you can bridge and enjoy both extended mobile storage for your phone as well as Internet.


The Left side of your MobileLite has a SD slot and a USB port, now Kingston includes a microSD adapter so you will be able to connect to microSD as well.

Kingston included a network port so you can connect to the MobileLite using your internet router.


The front is reserved for the on button and a reset to default port as well as a Type B USB charging port.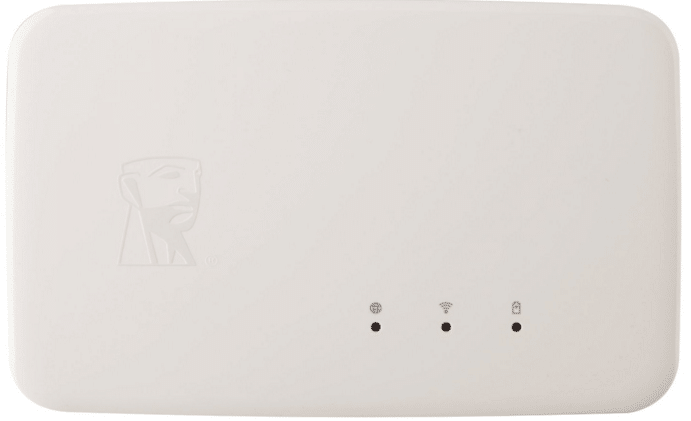 The top is just the described lights and of course Rex the Kingston Mascot/Logo. The reason we show this shot is both MobileLite's are a polished plastic finish and show fingerprints like a spotlight. It doesn't affect the operation of the device but a matte finish with finger print resistance would have been nice.