ASUS Software
We've touched on some ASUS bundled software so there may be a little redundant info in this section but since few review sites are showing the software suites we thought you might like to know what you get in this generous software bundle.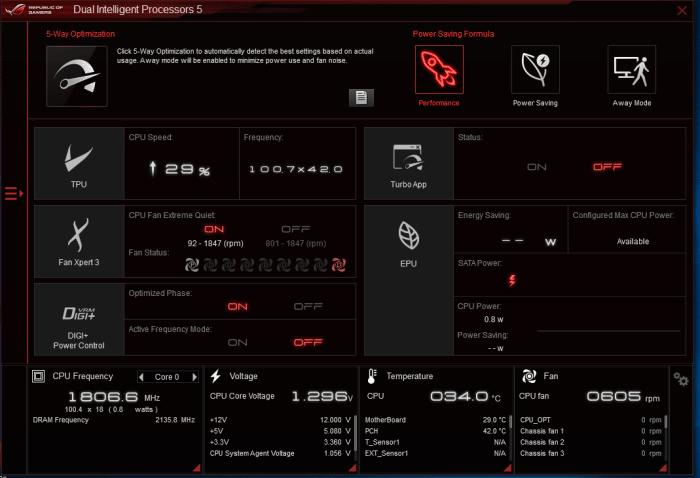 Previously ASUS didn't include Dual Intelligent Processors II to MAXIMUs boards but we are really glad they listened to the end users and included it. With one click of a button you can OC your CPU (Be careful if you chose extreme tuning, we won't spill the beans here as to why but read the OCing section well. In one spot with a simple click Dual Intelligent Processor II will OC your CPU, set a good viable fan profile for you based on your systems characteristics and heat generated from the CPU. It will also balance power so your system still gets a screaming OC but goes into a low power "C" state when you don't.
Just inside AI Suite 3 you have:
Dual Intelligent Processors !! – Overclocking and tuning utility
TPU – ASUS Turbo V Processing Unit works to enhance voltage control and BCLK overclocking
Fan Agent 3 – control your fans down to spin down and spin up times and set fan profiles for different cooling needs
Digi Power Control – automatically optimize the power being consumed by your machine
PC Cleaner –  is a software to let users easily delete their temporary internet files, internet history, passwords, cookies, form date, and download history.
AI Charger – lets you charge your USB devices faster
USB 3.1 Boost – soeeds up USB 3.1 transfers
EZ Update – updates your Asus software and drivers
System information _ Displays your system information and components.
Mobo Connect – Share your KB and Mouse with a smart Device or stream music from a smart device to the computer
USB BIOS Flashback – Flash your bios from a special USB port on the bac of your board, no cpu or memory required
Version – just version information on AI Suites programs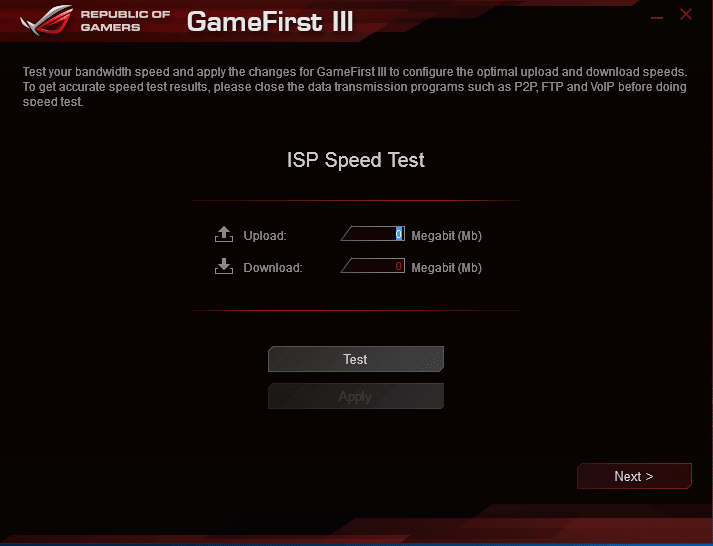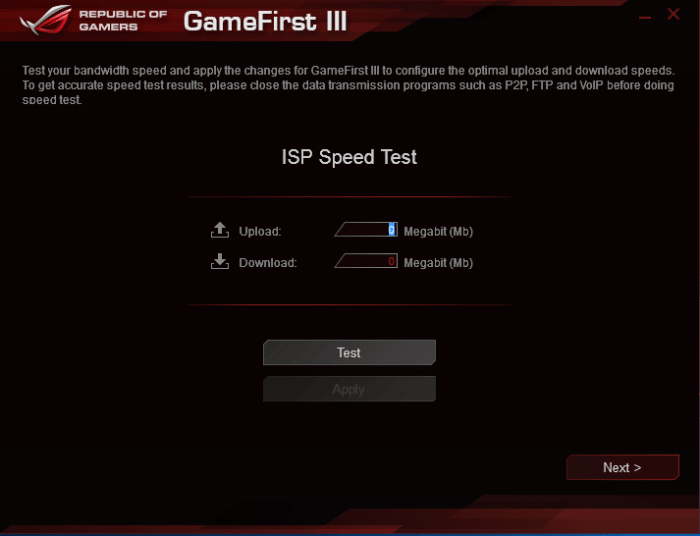 Test your bandwidth speeds then click apply for GameFirst III to configure upload and download speeds for gaming. Please note that bandwidth eaters need to be closed, P2P, FTP, VOIP, Torrent and anything else eating your bandwidth before running the bandwidth test.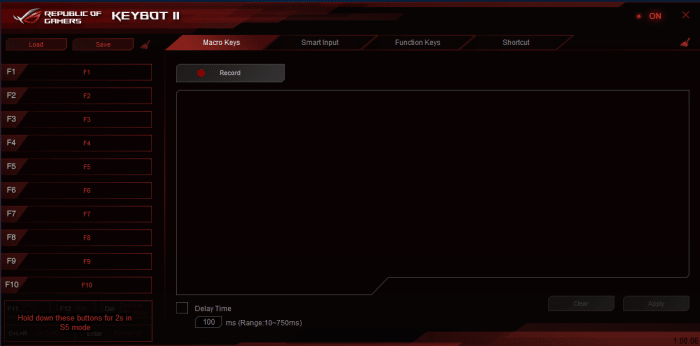 KeyBot II turn any keyboard into a macro capable keyboard, just program in the macros you want and assign the key and KeyBot II sits between the keyboard and game and executes the macro for your keyboard effectively turning every keyboard into a macro monster.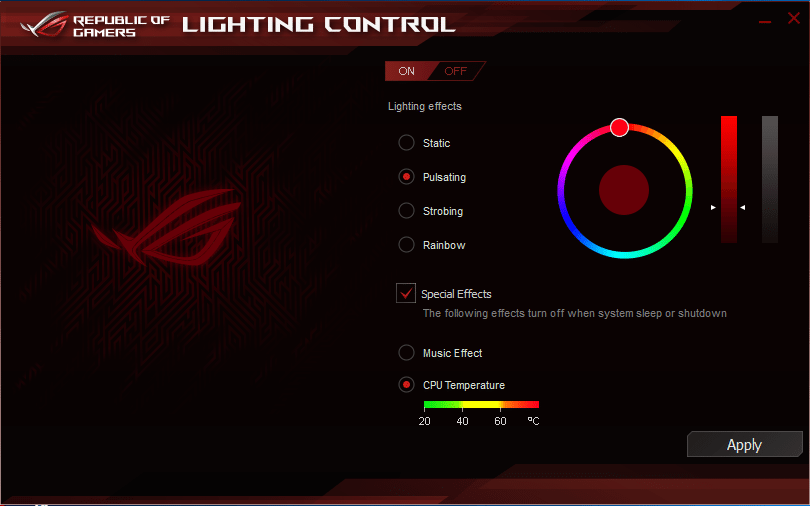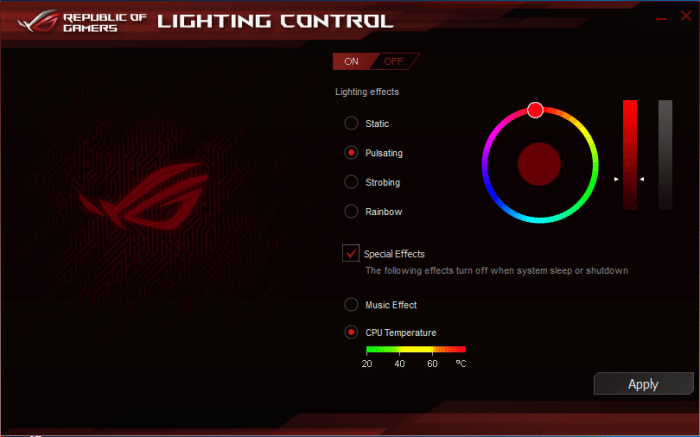 We've touched on lighting control and it changes the way the Asus Logo is colored on the PCH heatsink, You can also configure it to music or how hot the CPU is. We do have to say it's a little un-nerving when it's synced to the CPU and you go past the orange spectrum. From 20 – 40 is green, 40 – 60 is yellow, 60 until she screams for mercy is orange to red.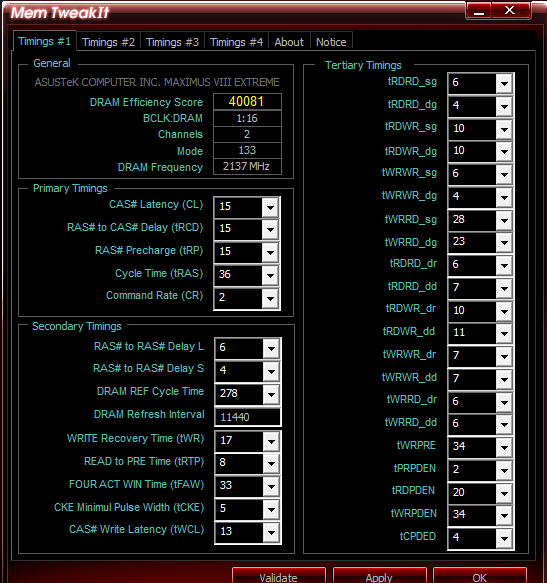 Memory TweakIT lets you tweak your ram inside the GUI of Windows and check the efficiency to make sure it's a productive OC.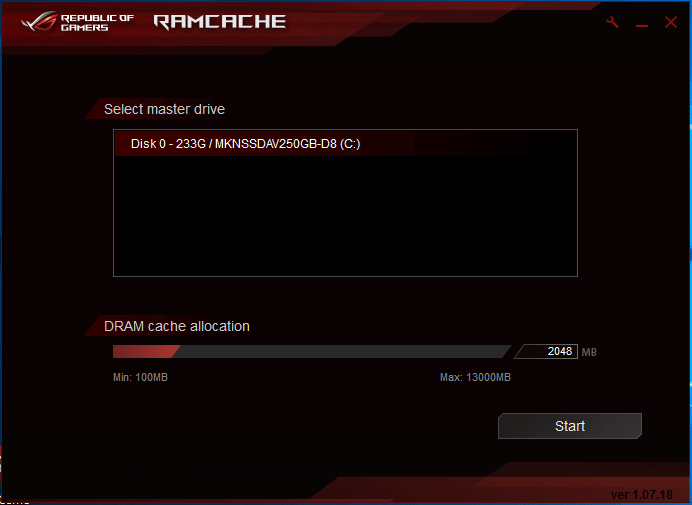 Ram Cache takes some of your ram and uses it as a large cache transferring information faster and the memory is released to the OS when it's not in use.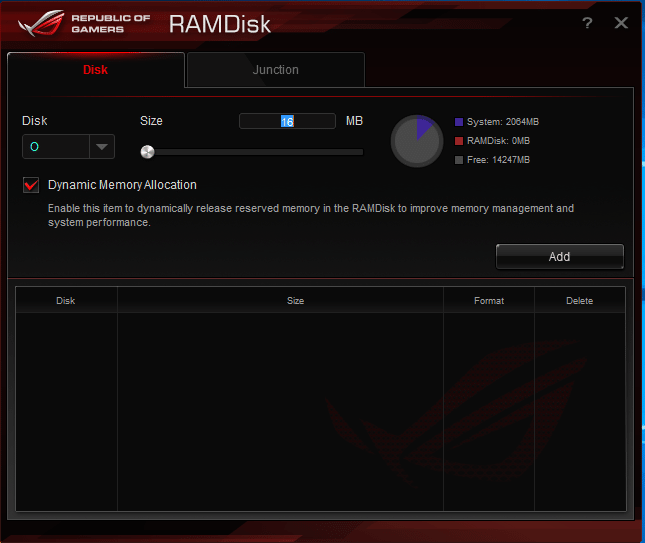 RamDisk can use your ram to create a disk in your RAM which is much faster than conventional drives. The size of ram disk you can configure is dynamic depending on your needs.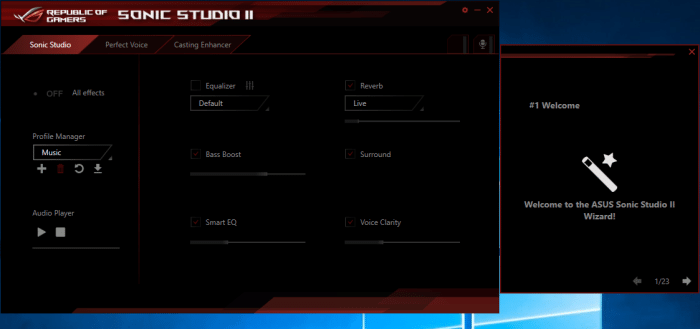 Sonic Studio II is your all in one spot Audio tweaking solution up to and including Sonic Radar which can detect and report directionality of shots or footsteps inside a game.