ASUS ROG MAXIMUS VIII EXTREME Bundle
Here's a first for us a separate bundle page but we think you'll understand when you see what Asus threw in the box.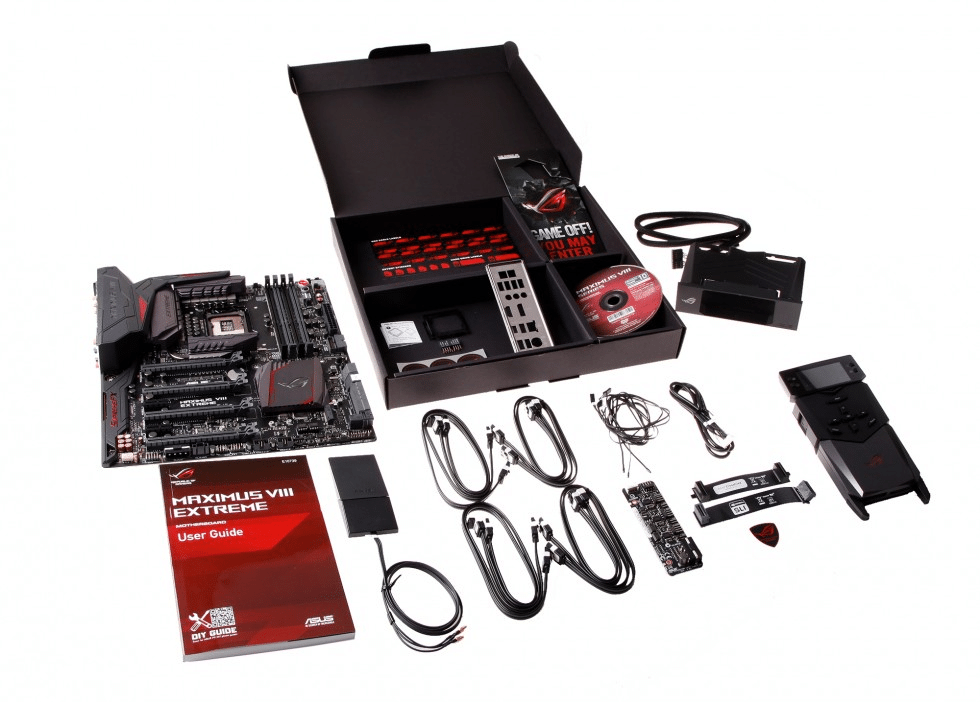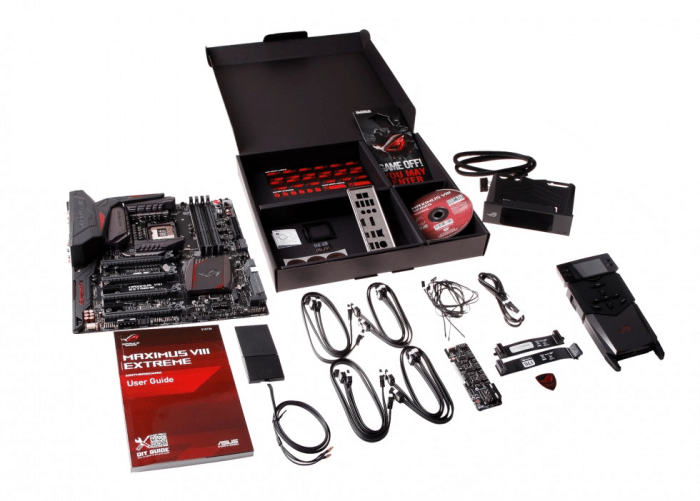 We didn't want to go into a long list of "Included" items so we have a conglomerate shot and we'll break the bundle down in a series of individual shots. Of course there's 4 Sata cables, an I/O plate 3 thermal probes (an extreme luxury) ROG Ext cable, ROG SLI and Xfire ribbons.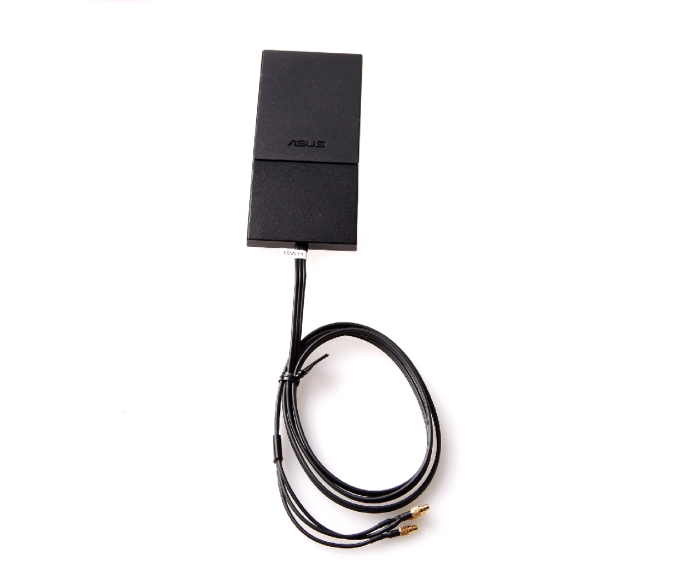 One thing we are firm believers in is that every board should come with WI-FI and if it's a budget board then optional WI-FI for a modest increase in price. At some time or another every machine will probably need to be on WI-Fi even though dedicated network wire is a better solution for gaming we tend to use wireless gaming because our Router install point was preexisting in an unhandy area. Short of punching holes in walls and getting the provider out to rewire we are just stuck with WI-FI which is OK as long as its high quality WI-FI like the WI-FI GO included on the MAXIMUS EXTREME board. We've gamed extensively with the MAXIMUS VIII EXTREME on WI-FI and have yet to succumb to the dreaded lost packet problem.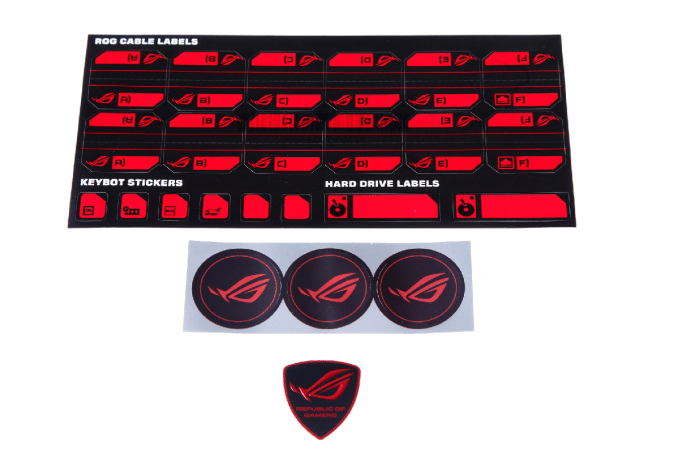 You get a case badge, three ROG emblem stickers and wiring labels as well as HD labels. Now labels might be a bit of a luxury but if you've had to install as many motherboards as we have in the last 12 months they tend to become more of a necessity than a luxury. We did find the omission of a few Velcro straps for wire management a little unusual.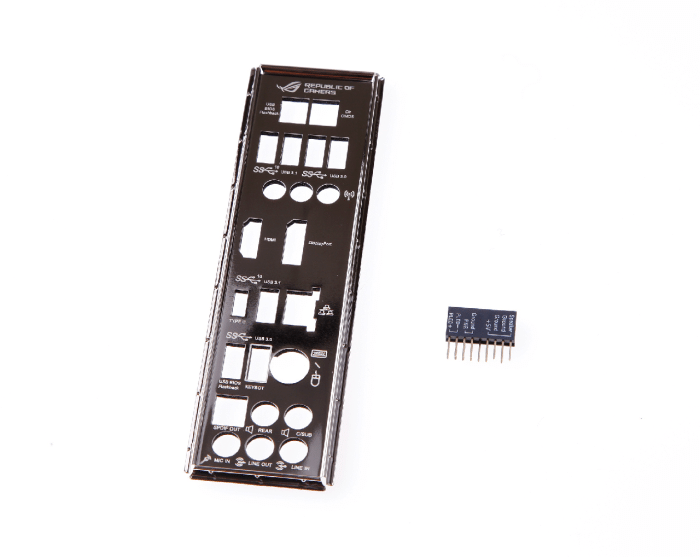 The I/O plate is a brown almost brushed aluminum look and as we mentioned earlier there's a front panel connector that lets you hook up wires outside the chassis then just slide the block on the connector in one snap. It's a small but much appreciated feature that makes our lives easier and installs faster than leaning over the edge of the chassis and finagling wires into place.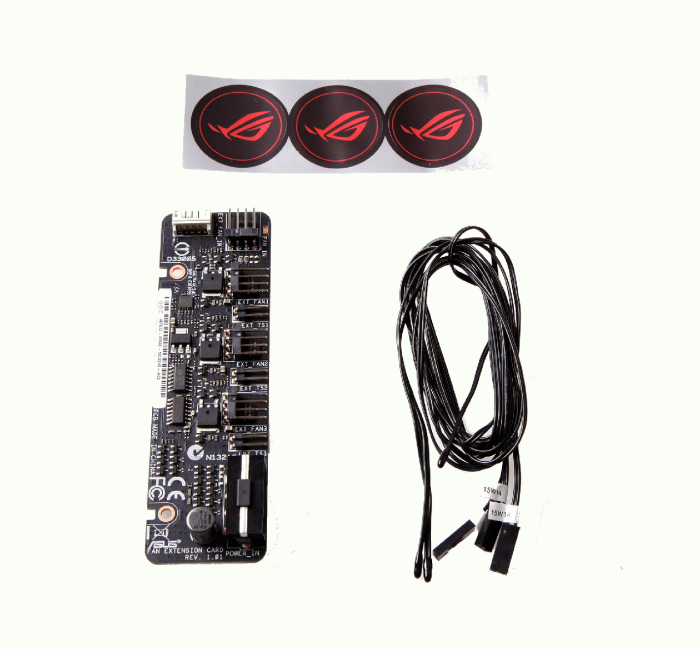 ASUS thoughtfully included a 4 fan extension header but loses one point for every Molex connector so the Molex by the PCI-e and this Molex connector costs them 2/10ths of a point on scoring. It's just time manufacturers put the old Molex connector to bed and go with all SATA, The we get  better look at the three included thermal probes and the three Emblem stickers snuck into this shot again.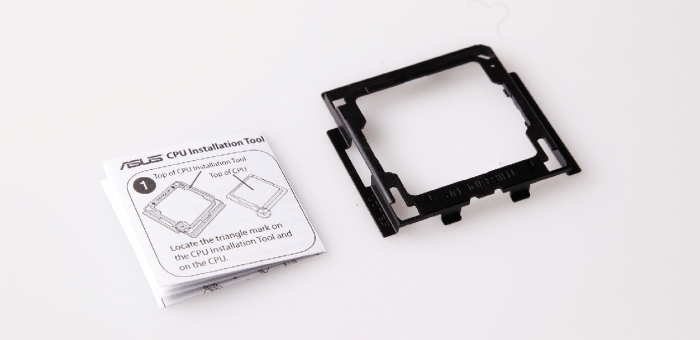 Now we've seen the CPU install tool in a couple of other ASUS boards but we just can't bring ourselves to use it. We are so old school that CPU's go into the socket by hand without something to complicate a process we've done several thousand times. The tool may be handy for beginners but for us would complicate a process we are familiar with. You should know that dropping a CPU on an Intel Socket is almost insured death for the motherboard. Long gone are the days of using a razor blade to straighten the pins on a CPU. For the CPU on a modern Intel socket you just bent pins in the socket which are not repairable by the end-user and you will find that most motherboard warranties are voided if the board is shipped without the protective CPU socket cover. That's how delicate the sockets are.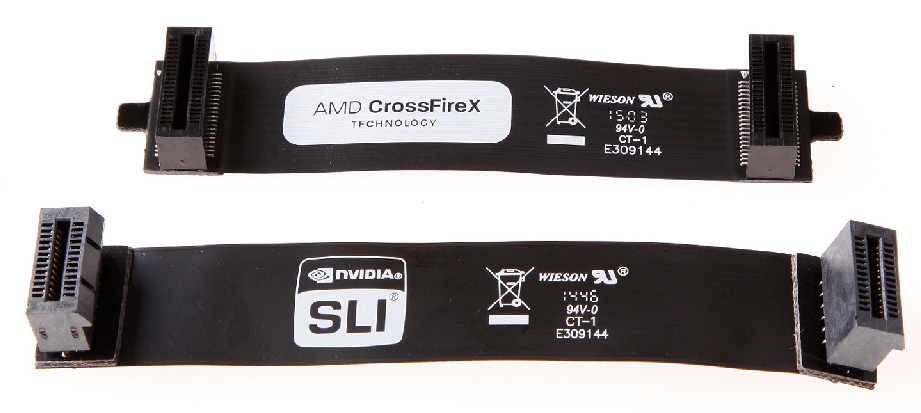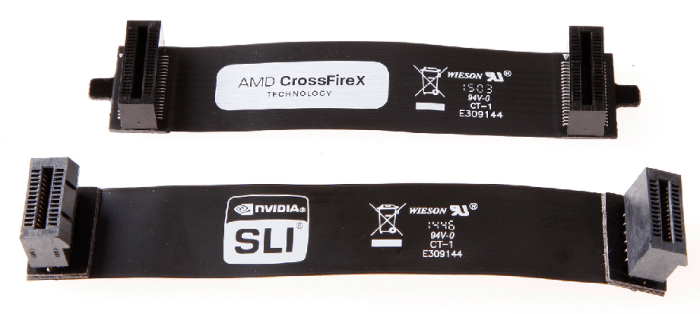 You will find included an SLI connector and an XFire connector and on the reverse side they are both branded ROG so if you are running multiple VIdeo cards there's a little extra bling for you.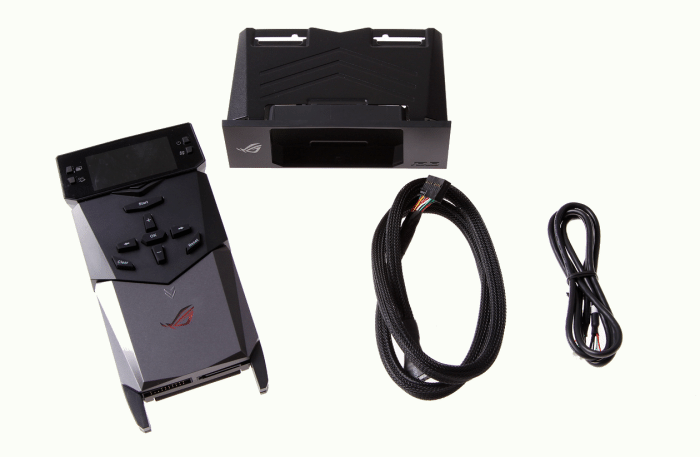 Then of course we save the best for last the ROG OC Panel II which can be used as a drive bay monitoring device or a hand-held OCing remote. You see one of these in your box you know you're in the lap of luxury and at any time people may start waving large palm leaves over your head to cool you and someone bringing you a drink in a hollowed out pineapple.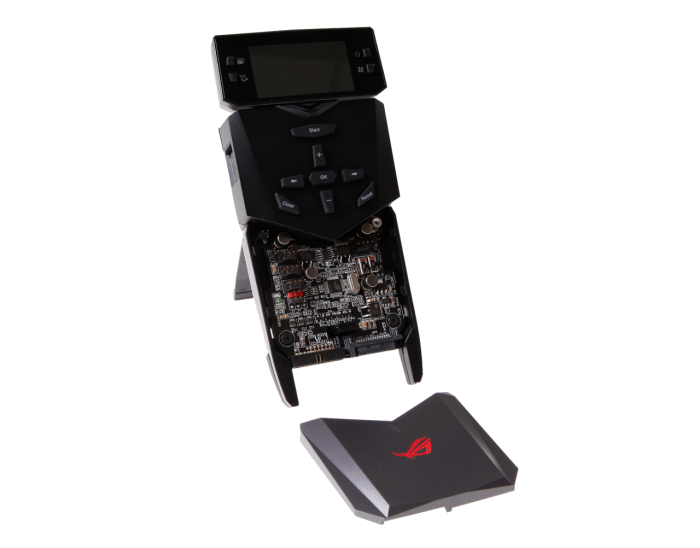 OC Panel II lets you handle every aspect of OCing without having to go into BIOS or toying with AI Suite.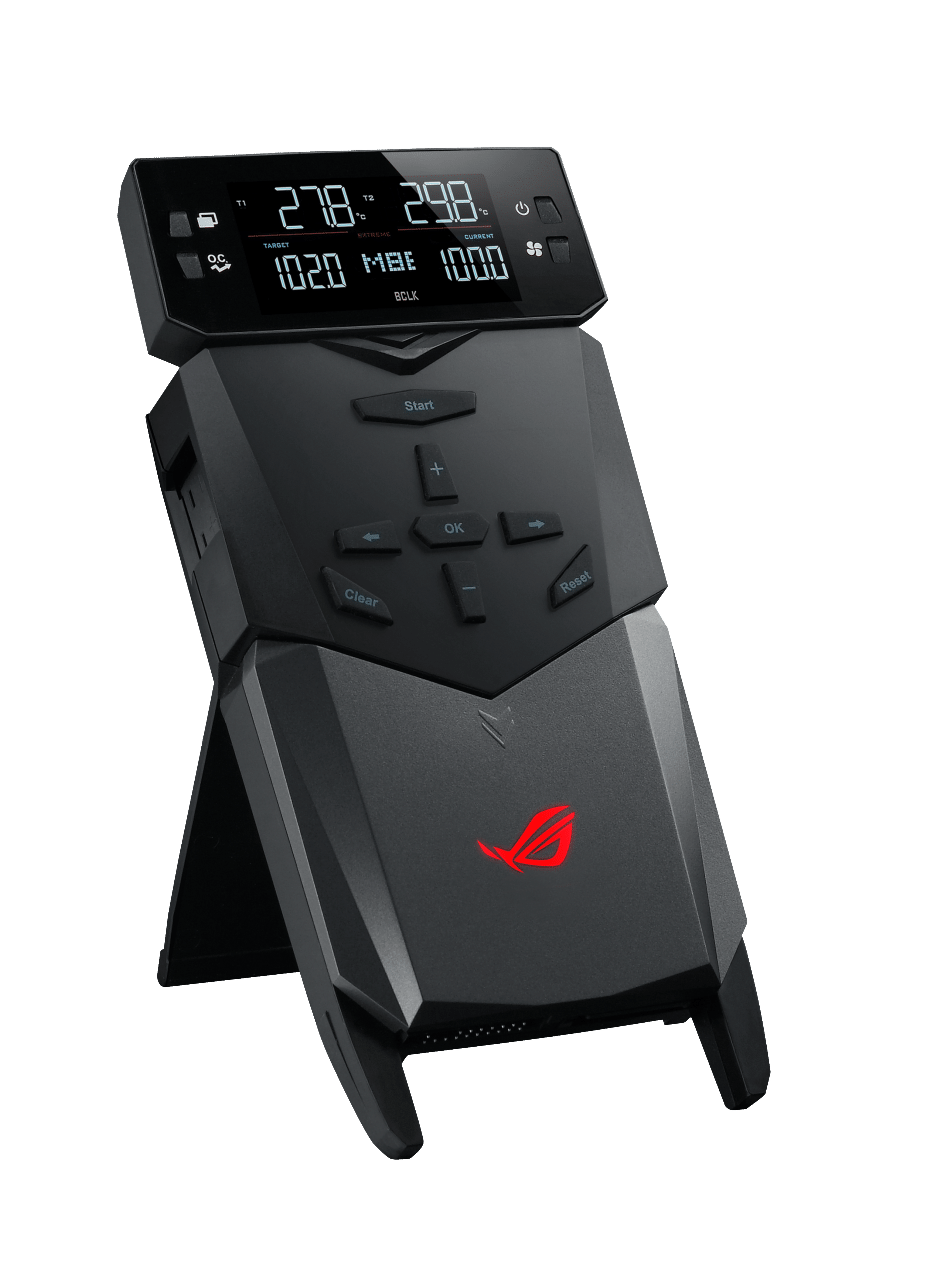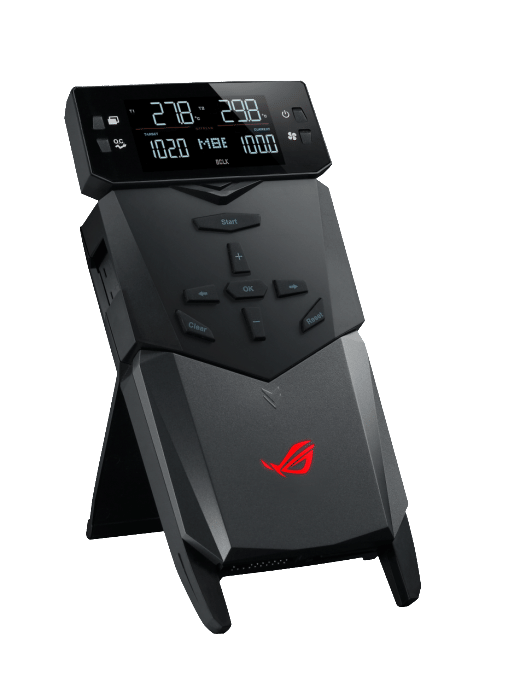 Shown here in external mode the OC Panel II is without a doubt one of the coolest OCing devices ever produced.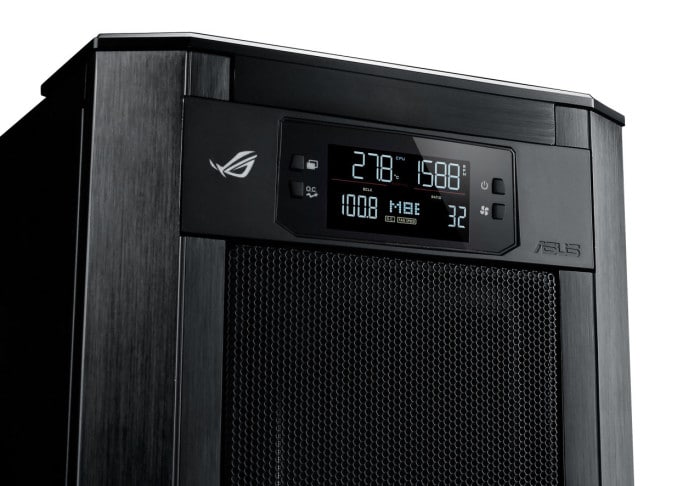 ASUS thoughtfully included a Bay so that you can slide OC Panel II into but in our minds it's probably more of an eye catcher and more functional as a standalone unit. Of course if you have your OC set and no need to dink with the OC anymore the monitoring you get from OC Panel II in the drive bay is pretty darn good.