Overclocking


For overclocking we used the standard test system listed above and spent a couple of hours tuning and testing. This isn't a complete bitter edge OC where we run the card so far it completes benchmarks but rather we took the card to the ragged edge then backed it down 20MHz. It's not a good idea and it's not recommended to run a Video Card right out there on the edge of instability, find the fastest not artifacting OC then back down 10 or 20 MHz to ensure you will enjoy your video card for a long time to come.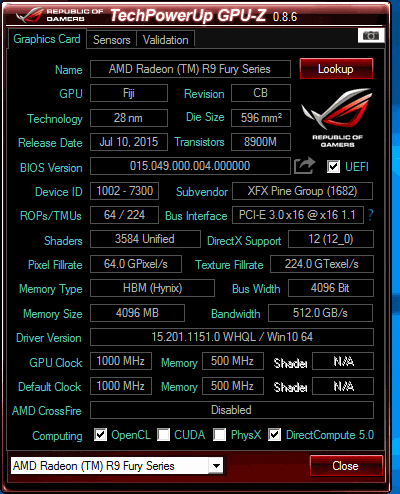 This is a stock shot of the XFX R9 Fury Pro Triple Dissipation showing the massive numbers of unified shaders coming in at 3584, 64 ROPs and 224 TMU's. In it's fledgling stages the HBM memory provided by Hynix the actual memory speed is slower than GDDR5 but when fully developed it has a massive advantage over GDDR5 in Bus width and the bus width is the same as the amount of memory here and comes in at 4096-bit Bus.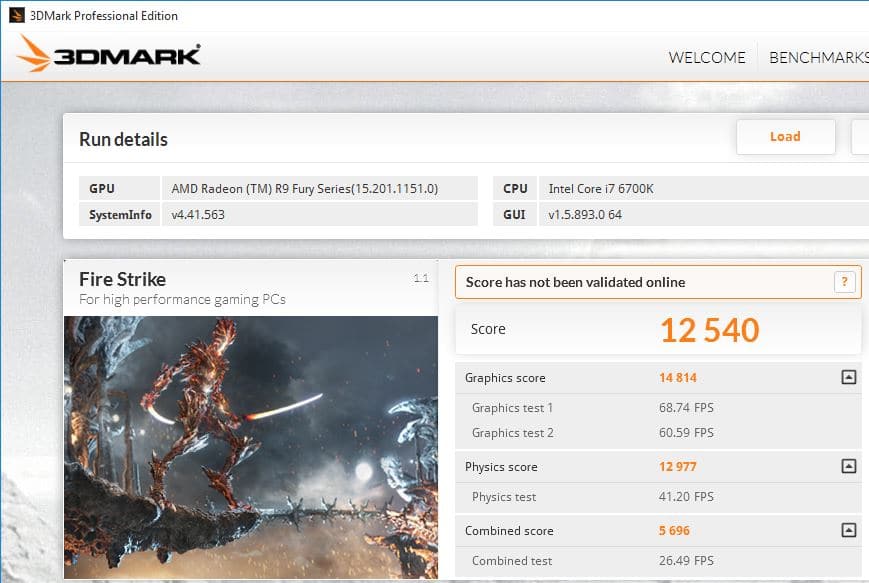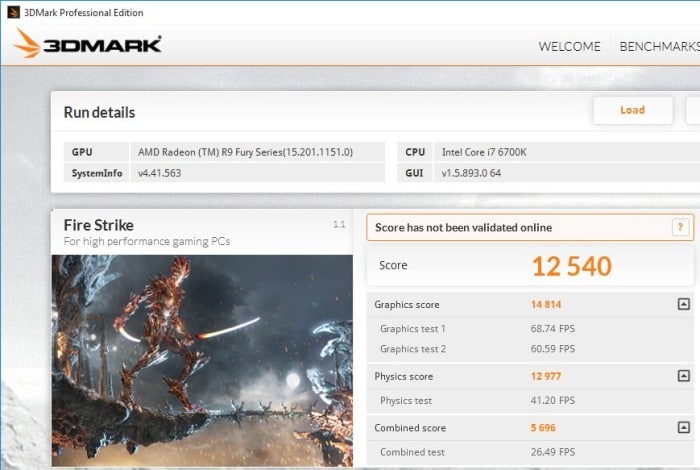 Running stock speed on the GPU we got an overall score of 12540 which is a little higher than other R9 Fury scores we've peeked at but some of it is test system dependent. Say a test rig has a slower SSD or last years CPU model it makes a  in the speed the data is fed to the GPU so scores might vary machine to machine. We isolate the GPU and report the GPU score on the charts.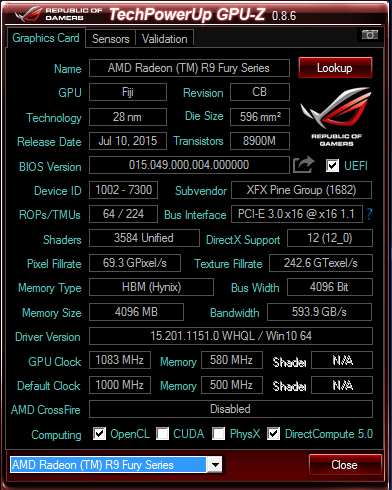 We tinkered and tweaked the XFX R9 Fury Pro for a couple of hours trying different OCing approaches but in the end we got an 83MHz core OC and an 80MHz Memory OC. We could increase power limit on MSI Afterburner but not core voltage. We suspect that there's just so many shader units that that's just not enough power to get more OC than that. We could run 1100 core and 600 memory on lower resolutions but on 1440p we could only coax out 83 MHz core and 80 MHz memory.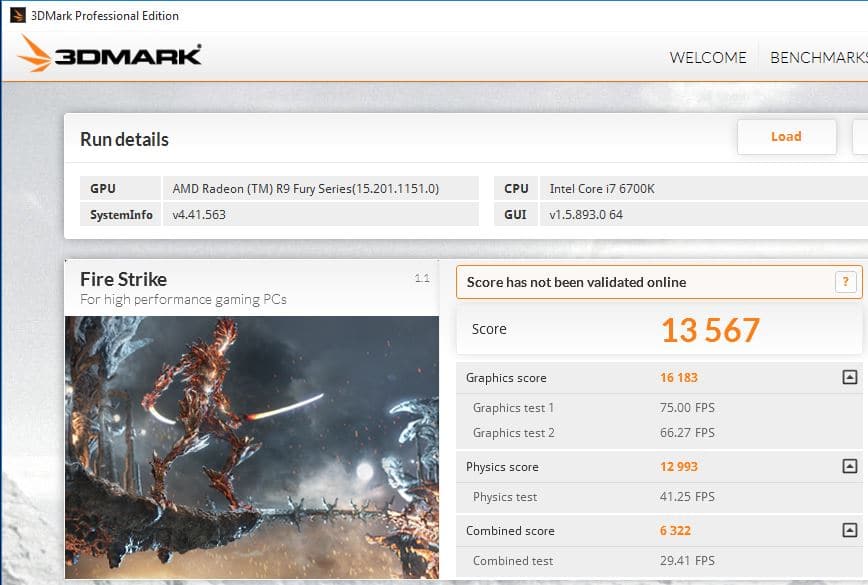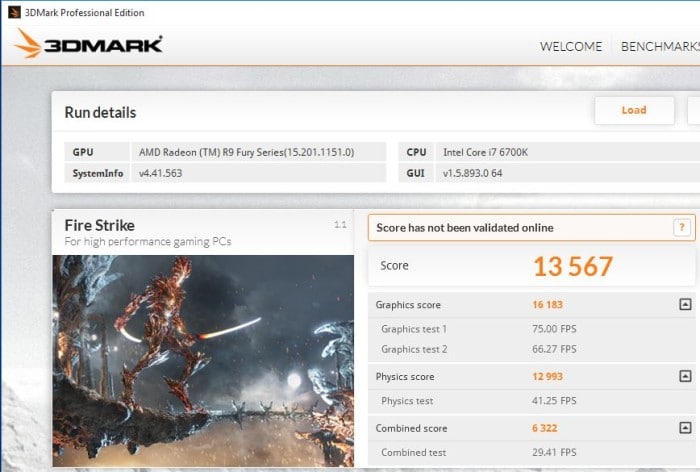 Stock speed the overall score was 12540 and OC'd we got 13567 which is a nice little boost but on top end video cards we really prefer to run them at stock speeds for everyday use, with that massive processing power you really shouldn't need an OC.