XFX R9 Fury Pro Triple Dissipation A Closer Look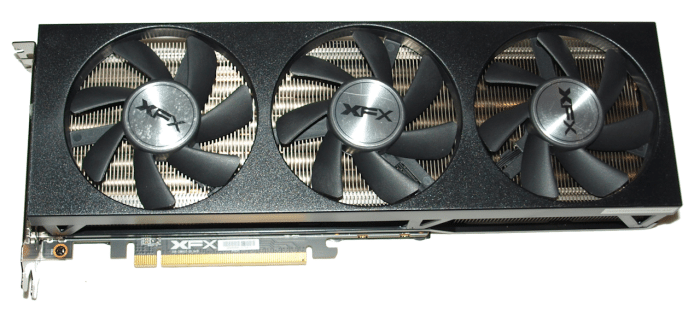 XFX packed the XFX R9 Fury Pro Triple Dissipation card with its Dissipation cooling solution but previously we've seen Double Dissipation and XFX ran with that industry leading air cooling solution and expanded it to Triple Dissipation packing three 90 mm whisper quiet IP-5X dust resistant fans on a full length cowling with six 8 mm heat pipes.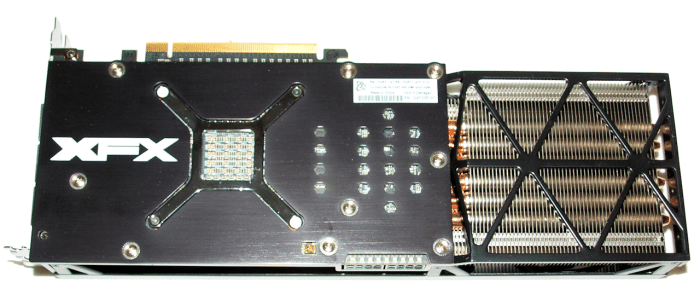 Getting a peek at the rear of the XFX R9 Fury Pro Triple Dissipation you can see the PCB on the card is about 2/3 the length of the card and the remainder of the length is an open-backed design and taken up by the six 8 mm heatpipes and the cooling fins. The card is quite hefty as far as weight goes so XFX extended the metal frame all the way to the end of the card but did so in an open-backed design for better cooling and to keep the card from sagging under its own weight.


Looking top down on the card you can see the two 8 pin PCIe connectors needed to power the card halfway down the video card which will leave a little PSU cable exposed which might bother some tight wiring fanatics but given the extra cooling capacity of the Triple Dissipation solution we don't mind the somewhat awkward PSU connector placement. The TDP on the XFX R9 Fury Pro Triple Dissipation is 275 W so XFX has gone above and beyond on the thermal dissipation needs of this behemoth card.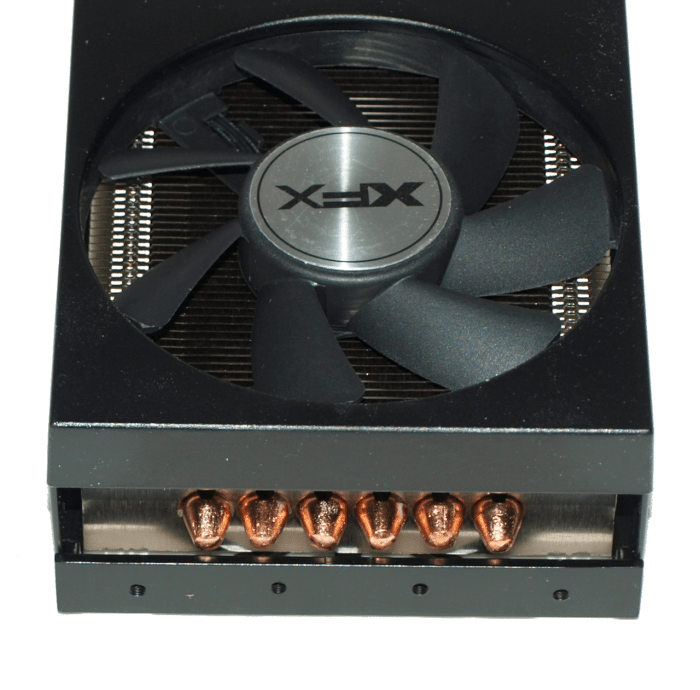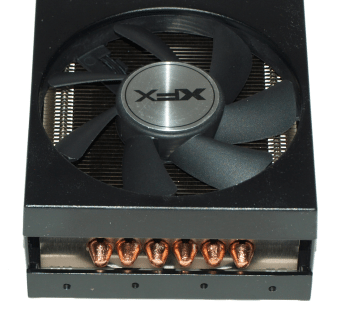 Shown from the end you get an eagle's eye view of the six 8 mm heatpipes, now heatpipes are measured from an outside diameter so the inside diameter of these pipes is approx 6 mm. So you take a 6 mm heatpipe the interior is 4 mm which means that the 8 mm heatpipe design has about 50% more actual capacity than the 6 mm design used on most video cards. A larger diameter means a larger interior and that translates to more cooling. The Fury series of cards need enough cooling that initial offerings on AMD reference designs were based on a water cooling solution. now we might take some heat for saying it but we prefer the Air Cooled models of R9 Fury over the water-cooled solutions for the simple reason they are easier to install and the single fan radiator takes up case room and leaves black rubber hoses trailing across the rigs interior.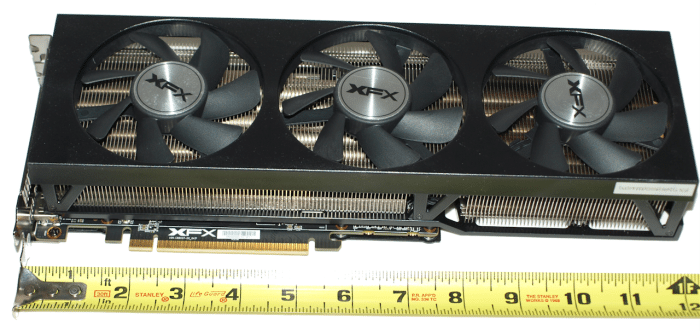 The XFX R9 Fury Pro Triple Dissipation comes in at 12.4 inches long (315 mm) so check your chassis for compatibility but most people buying an XFX R9 Fury Pro Triple Dissipation will be enthusiasts and already know that the card will fit. For that matter most mid tower chassis will accommodate full length video cards if they are a modern design. Even a lot of micro-ATX and Mini-ATX chassis allow for a monster GPU and we'd actually like to see one of these beasts mounted in a little Lan chassis.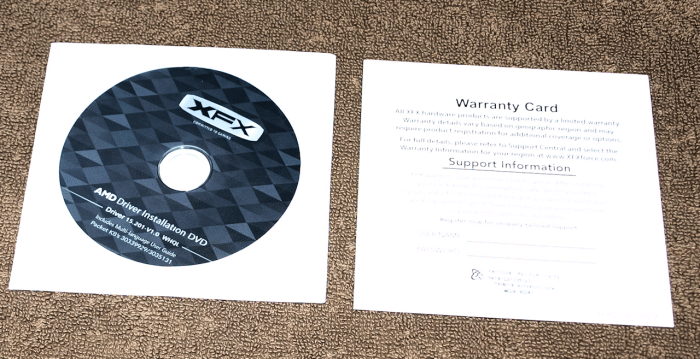 We aren't looking at much of a bundle with the XFX R9 Fury Pro Triple Dissipation and you get a driver disc and Warranty Card but noticeably absent is the inclusion of a game code which we always like to see on Flagship video cards. Face it you spring $550 on a card you might not have the scratch to buy a Video Game and we all now that a new video card calls for a new game to test it on.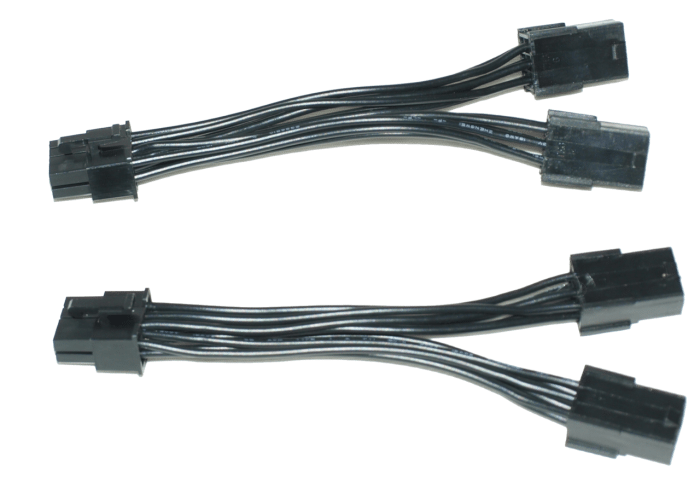 XFX did throw a couple of 6 pin PCIe to 8 pin PCIe power adapters into the bundle which are handy to have in the collection but we much prefer to use 8 pin native built into the power supply or modular cables than any type of adapter setup. This is a $550 video card so lets not skimp on the PSU investment.