Testing Cont.
HD Tune Pro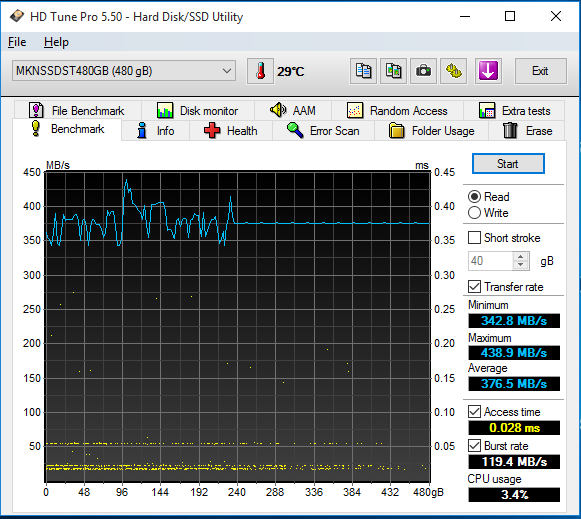 Now notice the graph on HD Tune Pro and the peaks and valleys, that's where the Phison 3110 controller differs from other controllers, it's quad-core 8 channel controller handles data more efficiently and smooths out the peaks and valleys more than other types of controllers. We use the average speed on HD Tune Pro and the Mushkin Striker 480GB SSD hits 376.5MB/s average with a 0.028ms access time and 3.4% CPU usage (give or take 1%).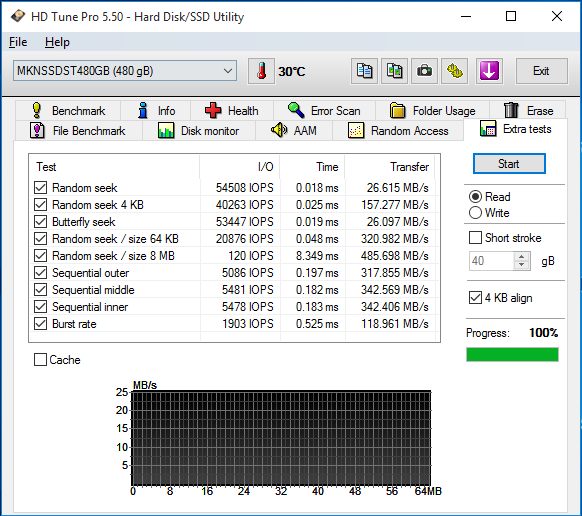 Oddly enough the extra tests portion of HD Tune Pro actually provides more information than the main test page and the Striker tops out at 485.698MB/s on the random seek 8MB test. Random Seek and Butterfly seek see the two low points of data transfer and both those hit 26MB/s telling us that those are small test sizes. We find the 4K transfer rate of 157.277 to be pretty amazing as 4K tests are traditionally brutal but the Mushkin Striker hits 40263 IOPs on that test. The highest IOPs occur on the Random Seek and Butterfly seek confirming the small test size we suspected earlier.
AIDA64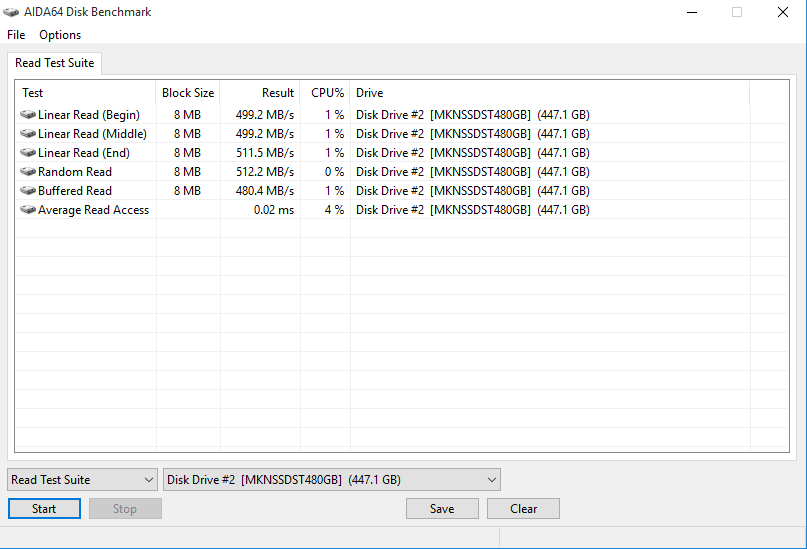 As you can see AIDA64 likes the Mushkin Striker 480GB SSD and shows it running between 480.4MB/s up to 512.2MB/s with an average read time of 0.02ms.
Sisoft Sandra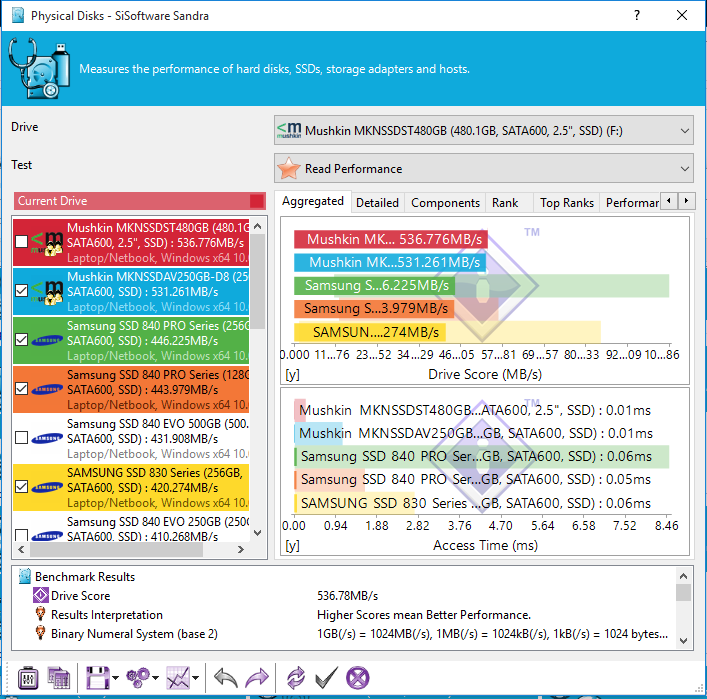 Sisoft Sandra is a long time used and well trusted software suite and it has the Muskin Striker 480GB SSD hitting 536.78MB/s coining in just ahead of another Mushkin product the Muskin Vital M.2 250GB SSD showing that Mushkin is stepping up in all areas of SSD manufacturing.