Test Rig
Testing has changed a bit with Windows 10, we disable Auto Updates so the machine isn't downloading updates while we test. We clear the cache and prefetch before test runs and disable the firewall and virus scanner. Windows 10 is updated as much as possible and we manually go on and select updates applying all patches and updates prior to beginning the testing. We run a single SSD or multiple SSD's so there's no drive indexing going on. We shut down the internet to insure no background task is checking for updated Virus Definitions. All non-mandatory system Tray Icons are closed.
Test Rig
"Quadzilla"
Case Type
CPU
Motherboard
Ram
CPU Cooler
Hard Drives
Mushkin Striker 480GB SSD
Optical
Liteon DVD Burner
GPU
AMD R9 380 4G
Case Fans
1 x 180mm Mosfet / CPU / Ram cooling fan
1 x 120mm PCI-E Cooling Fan
Docking Stations
None
Testing PSU
Legacy
None
Mouse
Keyboard
Any Attempt Copy This System Configuration May Lead to Bankruptcy
Benchmarks
ATTO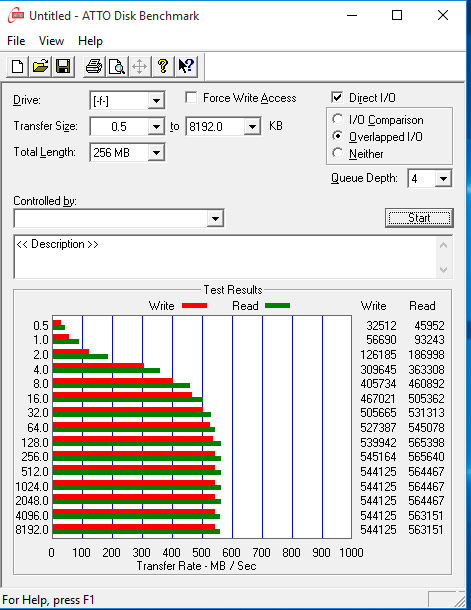 ATTO is the standard most HD manufacturers use to determine the advisable speed of their hard drives and ATTO see's the Mushkin Striker hitting its advertised speed of 565MB/s read when it hits the 128KB test. The read speed topped out at 545MB/s also at the 128KB test and both read and write sty high until the end of the test where 8MB blocks are being transferred.
Anvil's Storage Utility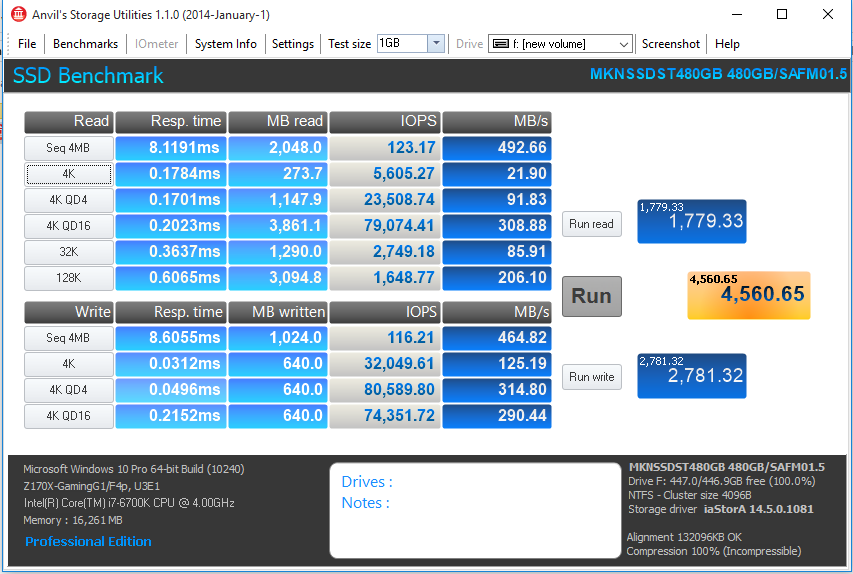 Anvil's Storage Utilities has the Mushkin Striker 480MB SSD at 492.66MB/s read and 464.82MB/s write both occurring on the sequential 4MB test. Read speeds range from 21.90MB/s on the brutal 4K test and top out at 492MB/s on the 4MB run. Write speeds hit a low of 125.19MB/s and a high of 464.82MB/s with Anvil giving a total score of 4560.65.
DiskMark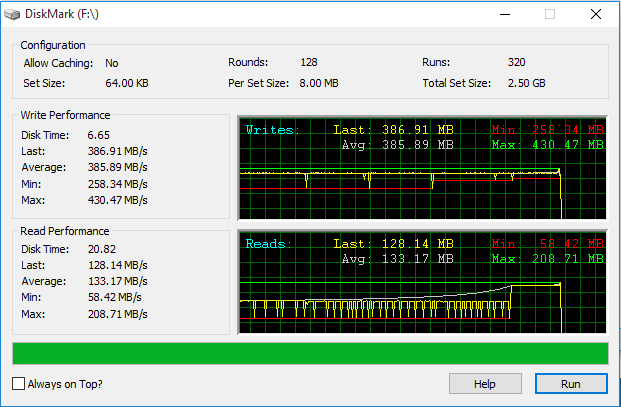 DiskMark has the Mushkin Striker 480GB SSD at 133.17MB/s read and 385.89MB/s write and it uses a more realistic blended test using both compressible and non-compressible test loads.