The Kingston HyperX Fury 16GB 2666MHz kit runs like a champ and overclocks as easy as falling off a log. Coming in at $139 and overclocking easily to 2992MHz

stable at 1.3v it's going to be hard to beat the price and OC boost. We've been using Kingston for year on top of years at the lab and we can always depend on Kingston to keep on running and producing reliable reproducible results. The utter reliability of Kingston Ram and the industry leading prices on high quality component ram make it a winners choice every time.
The Kingston HyperX Fury lineup is more aimed for budget minded enthusiasts than wallet heavy enthusiasts but Kingston doesn't skimp on quality or speed and out HyperX Fury Kit at stock 2666 MHz timed at 15 17 17 38 shifted speeds to 2992MHz timed at 15 15 15 35 with no problems which makes it an excellent choice for the budget minded that wants tight timings and a great price.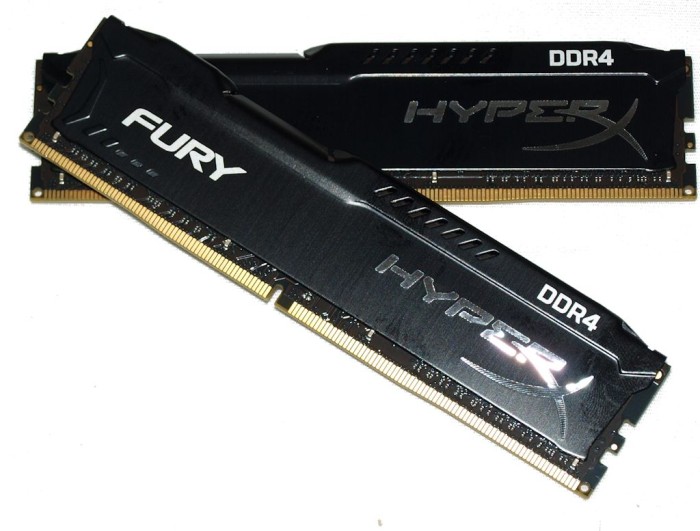 Pros
Cons

Effective Heat Spreaders
Hassle Free XMP install
Overclocks Easily
Hit 2992MHz stable on a 2666MHz Kit
Limited Lifetime Warranty
Tech Support Was Fast And Spot On
Price

Too Fun To Overclock: Cost Us A Lot Of Time