RealBench
RealBench uses real, open source applications to test your PC as it would perform in RL. Although it can be competitive, it's not primarily designed to be more hardcore and time-consuming – it's a benchmark for everyone.
Select the three tests and run the benchmark to get your result. Each test uses different parts of your PC subsystem, so all areas are covered. Compare to others, or, compare to pre/post overclocks and pre/post upgrades to get maximum value from your PC.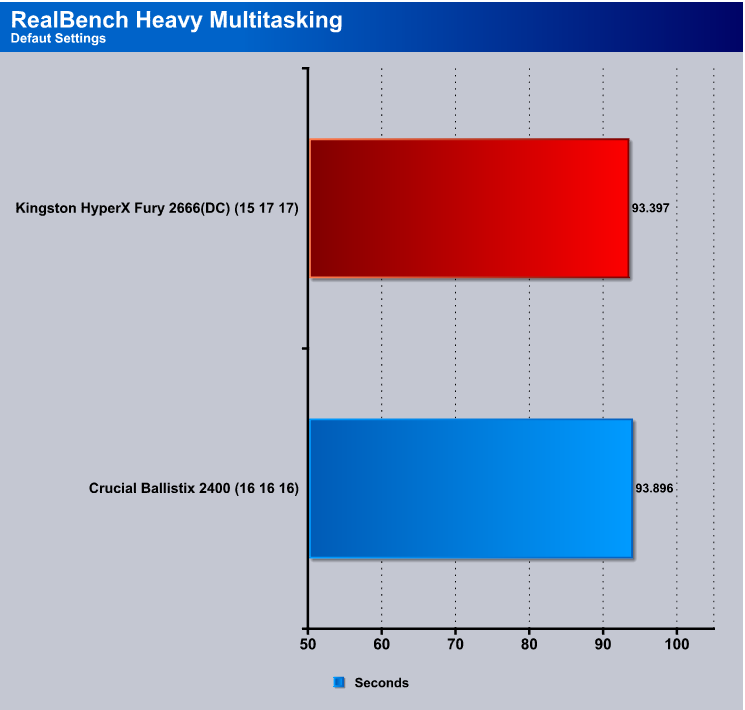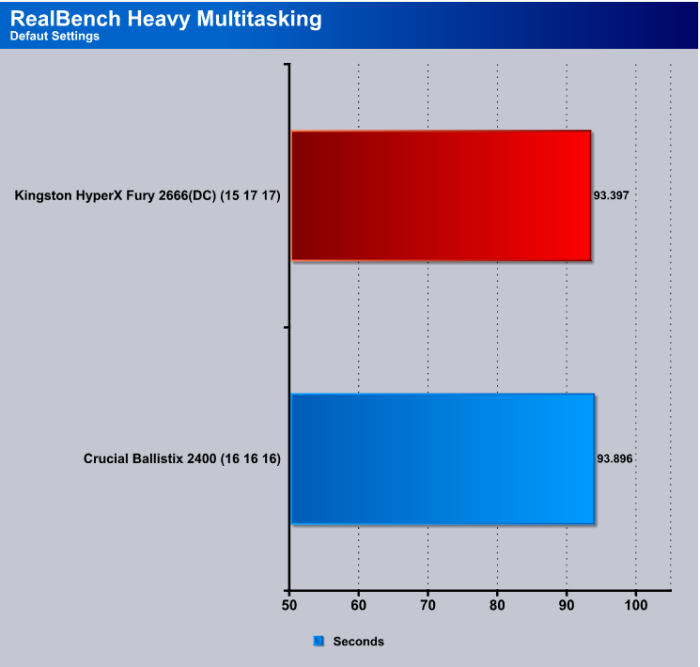 The heavy Multitasking portion of RealBench shows that performance wise there's not much difference between 2400MHz ram and 2666MHz unless the test is ram specific. It's to easy to get the idea that one kit is tremendously better looking at a test like SuperPi, but get to a more real world scenario and the differences shrink.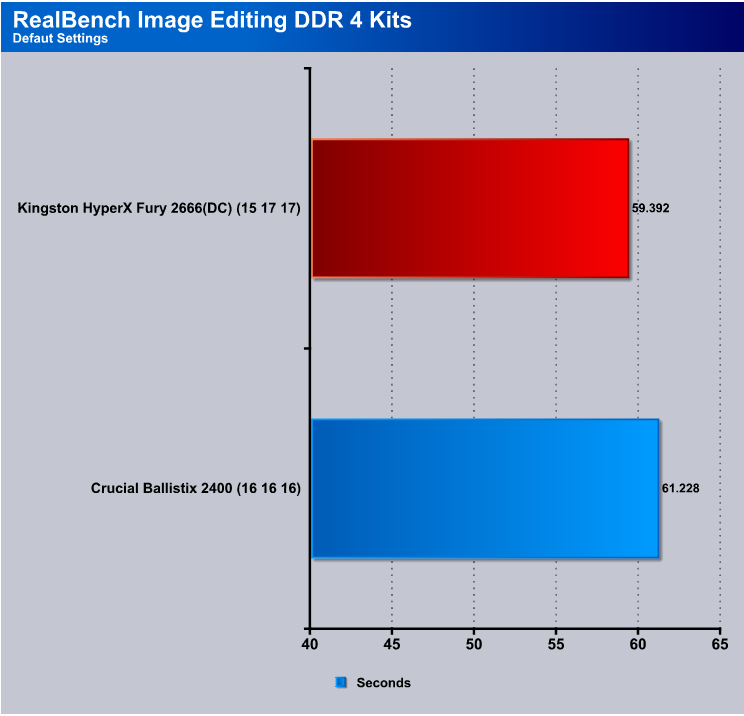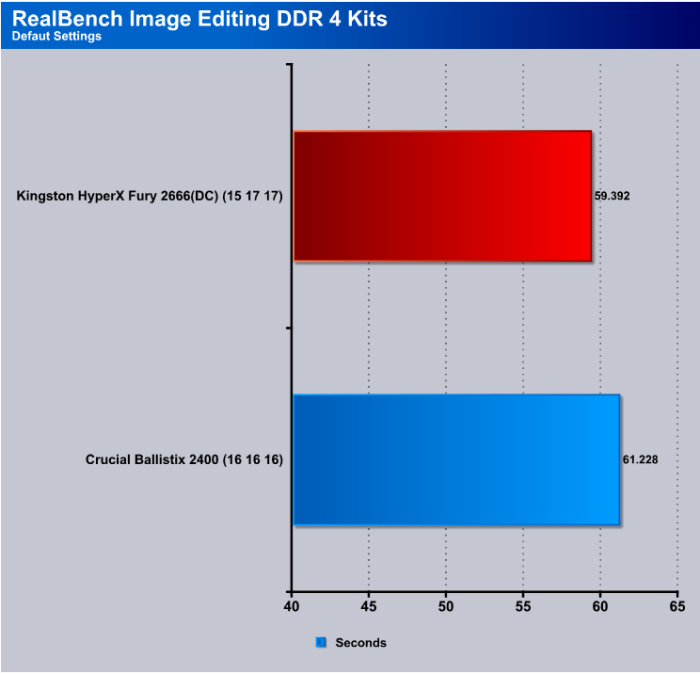 Image editing a lot of the editing is done in memory and the Kingston kit came in a couple of seconds faster than the Crucial kit.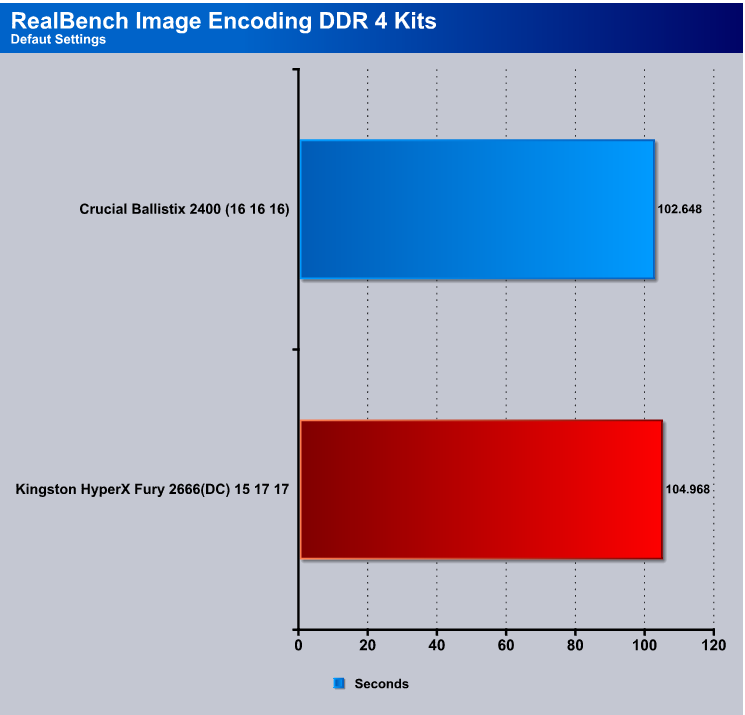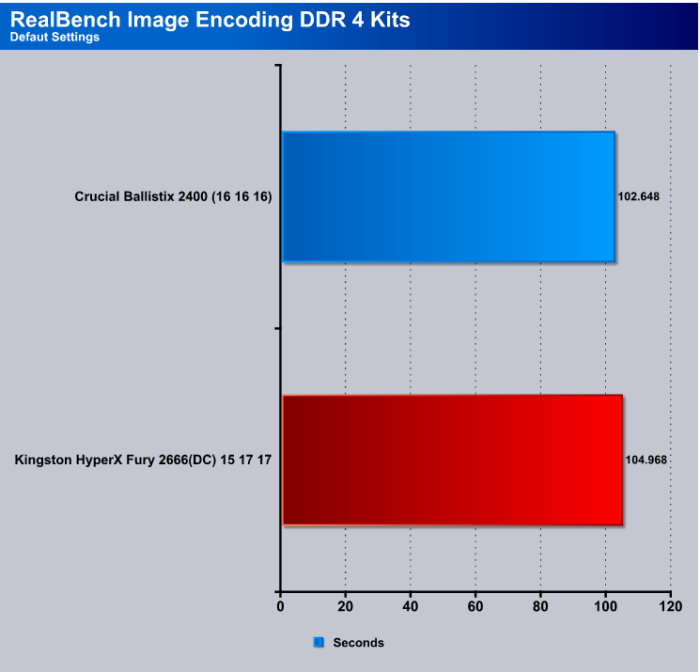 Image encoding we see the Kingston kit a couple of seconds behind the Crucial kit and we'd say that the tighter timings on the Crucial kit pulled it out ahead.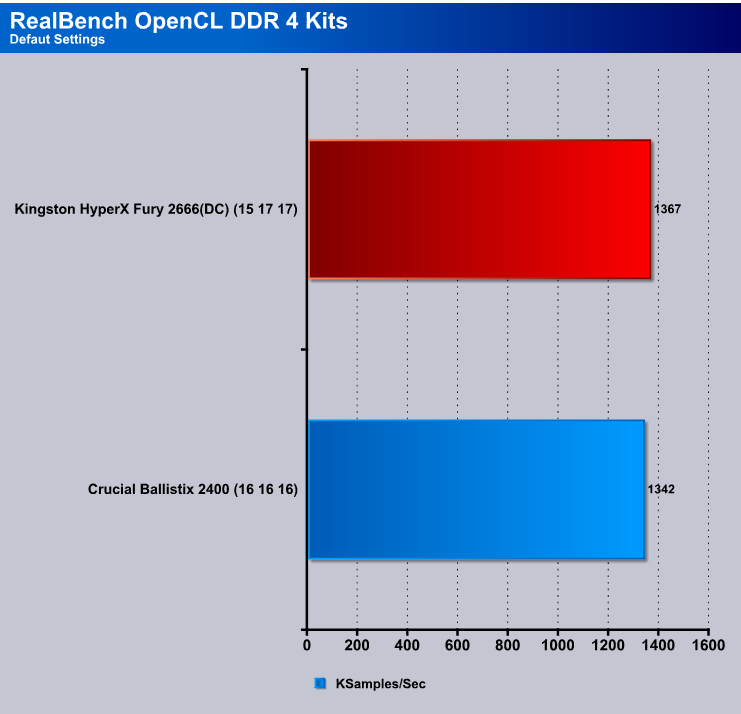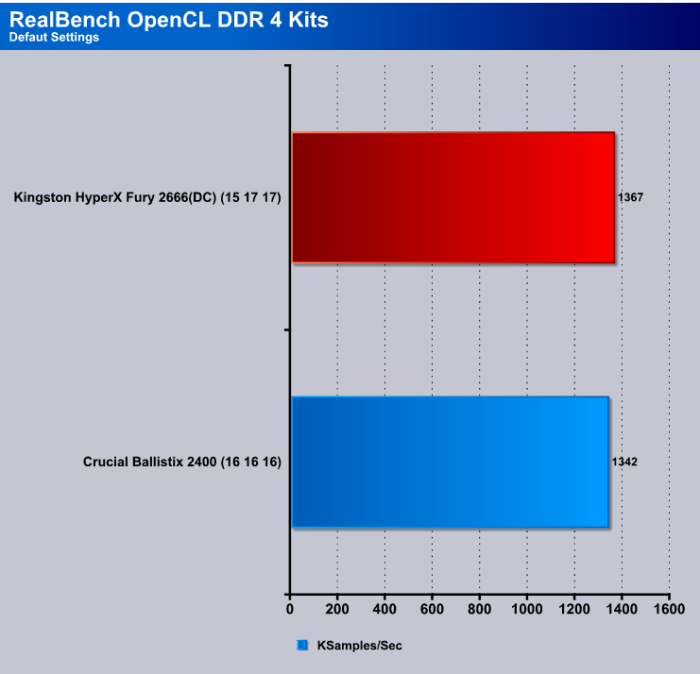 The RealBench Open CL test sees both kits running neck and neck with the Kingston kit 25 KSamples/s out in front.