Test Rig & Overclocking
Testing has changed a bit with Windows 10, we disable Auto Updates so the machine isn't downloading updates while we test. We clear the cache and prefetch before test runs and disable the firewall and virus scanner. Windows 10 is updated as much as possible and we manually go on and select updates applying all patches and updates prior to beginning the testing. We run a single SSD or multiple SSD's so there's no drive indexing going on. We shut down the internet to insure no background task is checking for updated Virus Definitions. All non-mandatory system Tray Icons are closed.
The Windows install is done fresh for every review, we install all the latest drivers and utilities for the motherboard. We leave the system at the normal overclock (in this case 4600MHz) but the Ram is left at factory speed for benchmarks. We do run a picture of the stock speed benchmark on one benchmark, then run an overclocked benchmark to show the boost you get from the overclocking.
Test Rig
"Quadzilla"
Case Type
CPU
Intel Core I7 6700K 4.0 – 4.2GHz
Motherboard
Ram
CPU Cooler
EKWB L360 (EK-Kit L360)
Hard Drives
Optical
Liteon DVD Burner
GPU
AMD R9 380 4G
Case Fans
1 x 180mm Mosfet / CPU / Ram cooling fan
1 x 120mm PCI-E Cooling Fan
Docking Stations
None
Testing PSU
Legacy
None
Mouse
Keyboard
Any Attempt Copy This System Configuration May Lead to Bankruptcy
OverClocking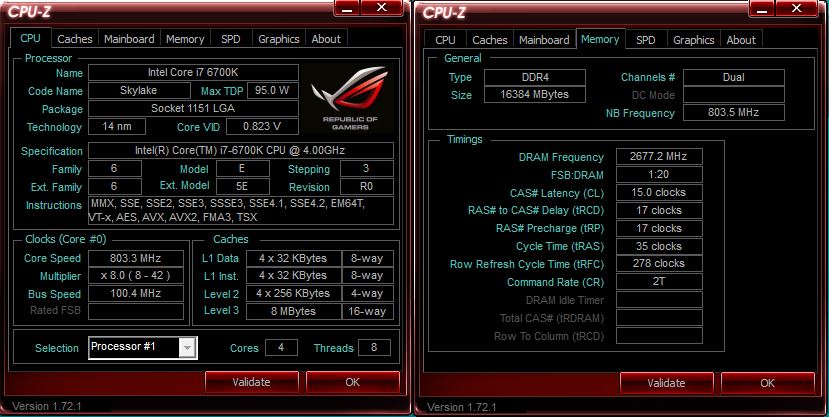 Here's a shot of the CPU-Z we got after resetting CMOS and booting into the OS without going into BIOS to set the XMP. The HyperX Fury Kit booted right into 2666 but for some odd reason the BCLK was at 100.4 so the ram is reading at 2677.2MHz and apparently it just wants to OC so it got an 11.2MHz headstart on us.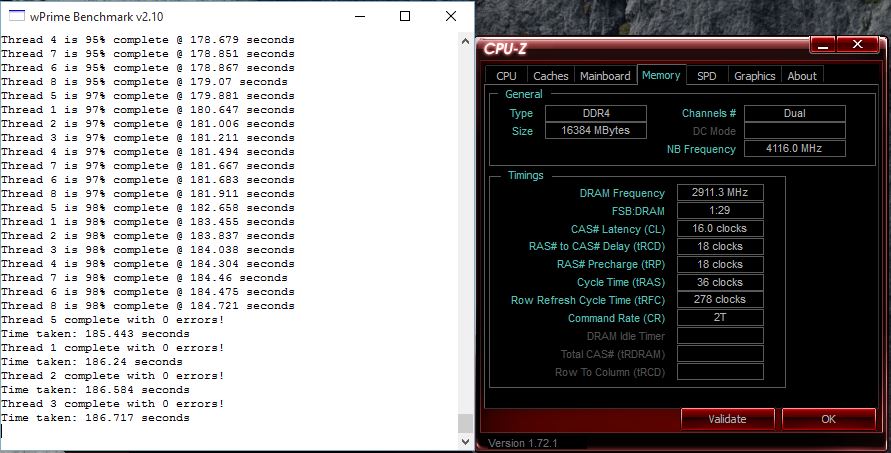 We started out loosening the timings to 16 18 18 and hit 2911MHz on the first try and WPrime completed successfully as did RealBench so we are stable but not finished tweaking at this point.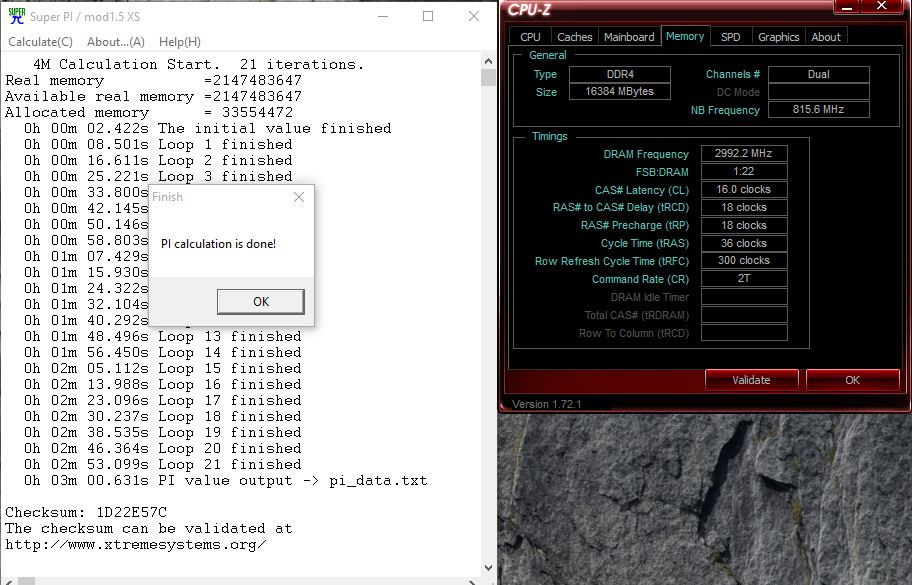 SuperPi was stable at the 2992MHz point but we still had loose timings so lets see what we can do about that.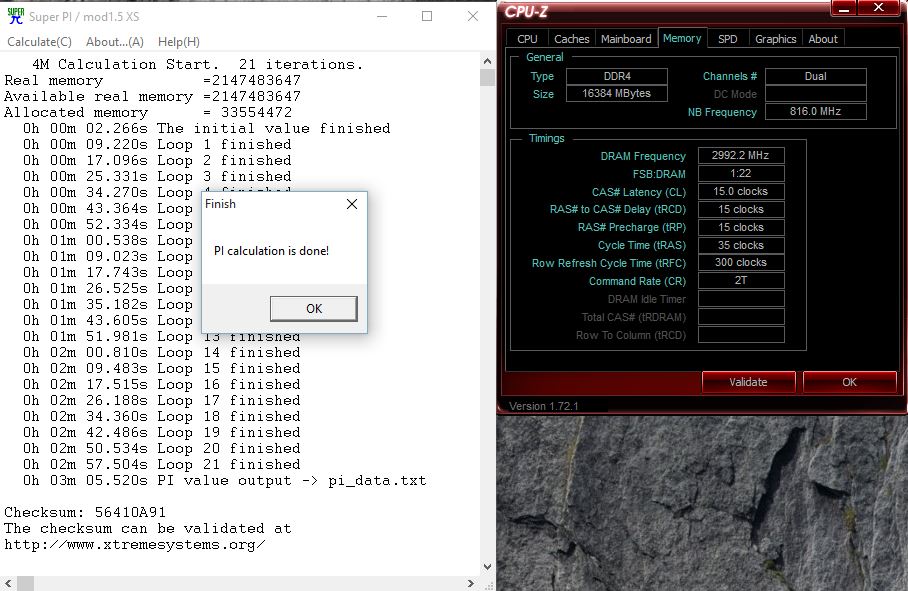 We put the hog leg to the Kingston HyperX Fury 2666 MHz Dual Channel Kit and topped out at 2992 timed at 15 15 15 35 and after 9 or 10 benchmarks it ran everything stable so we called it good at 2992MHz. We could get a little more out of the kit but like it often happens you have a limited time with each product. Now to get the kit stable at this point we increased voltage to 1.3v on the DRAM and VCCIO and System agent were set to 1.15v, the kit seemed stable at 1.1V VCCIO and System Agent but we gave it an extra 5/100th of a volt for good measure.