Razer DeathAdder Chroma
There are good days and bad days in reviewing, at times you've been anticipating the biggest baddest motherboard on the planet and when it arrives it takes 4 days to get it to boot and another day to OC it. That would be one of the bad days. The good days are hard to describe, well most times hard to describe today its easy to describe. Opening the door this morning we found a package from Razer containing the DeathAdder Chroma and FireFly Hard Mousepad. Despite not having it in the name the FireFly is a Razer Chroma product. It's always a good day when Razer products visit but it's a better day when your BlackWidow Chroma meets it's soul mate the DeathAdder Chroma and the marriage bed is the FireFly Mouse Mat completing the holy trinity of Chroma products. (pipe in massive impressive organ music)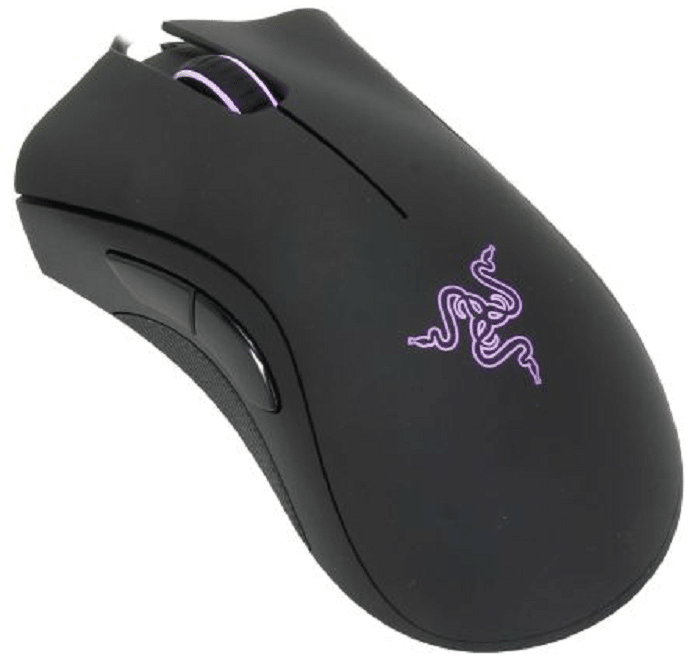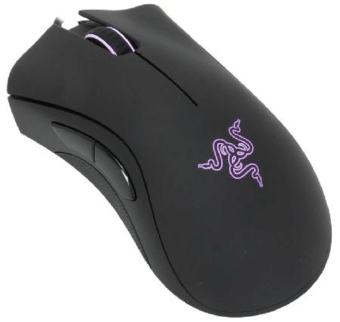 Capable of driving 16.8 Million colors the DeathAdder is considered to be one of the worlds deadliest Mice. We had hands on a DeathAdder in 2012 and enjoyed the ergonomic look and feel of the high precision optical mouse. The simple button layout with normal left click, right-click, Mouse Wheel Click, and two side buttons folded right into our hand like an old friend's embrace.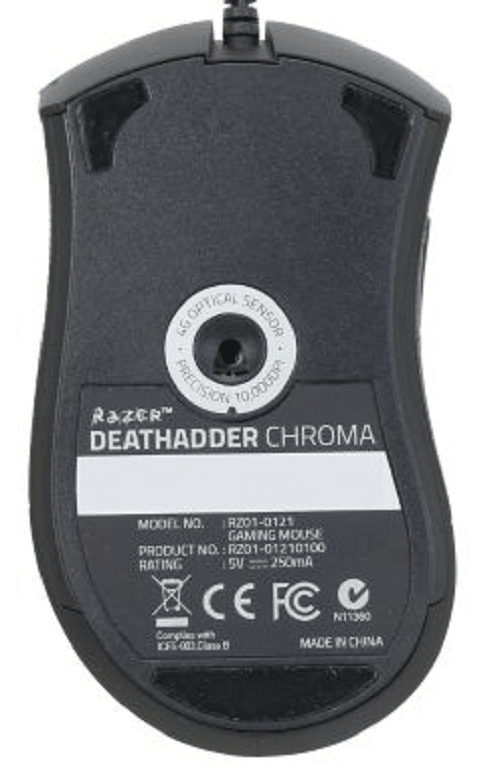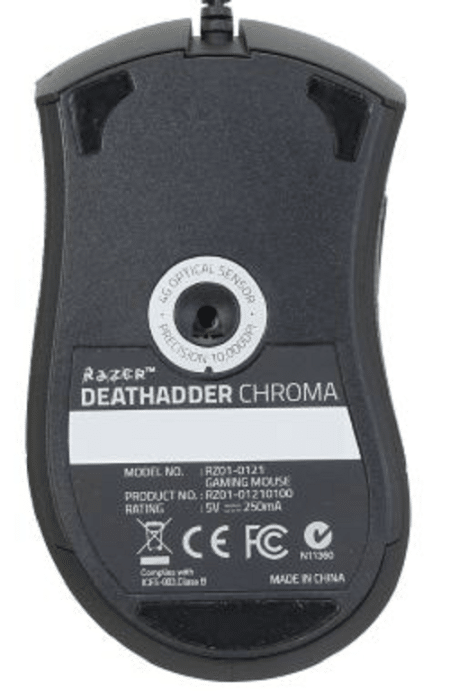 The mouse features a 10,000 DPI Avago 3989 optical sensor which is a high DPI high precision optical sensing device. The DeathAdder comes in at an low price of $69.99 making it one of the more affordable high-end gaming mice. Razer covers the DeathAdder Chroma with a 2 year warranty but that's a little deceptive. We have Razer products around the lab (about a dozen of them) and not a one of them has ever failed, every single Razer product in the lab is still functioning just like it did out of the box. The keyboards had the occasional dusting and the optical and laser sensors had a little canned air ran at them but each and every one still functions like new. We aren't talking lay in the box take out and test functional, we are talking daily use by multiple lab rats fighting off Mountain Dew and hot pocket debris (we run a traditional nerd lab but someone stole or Zena tape collection recently and we'd appreciate it back).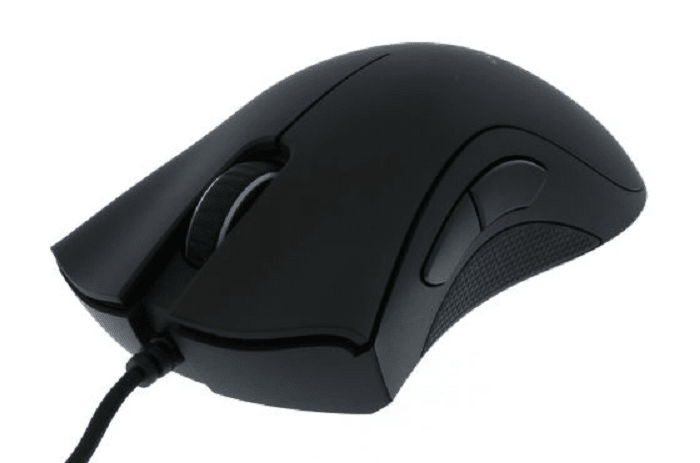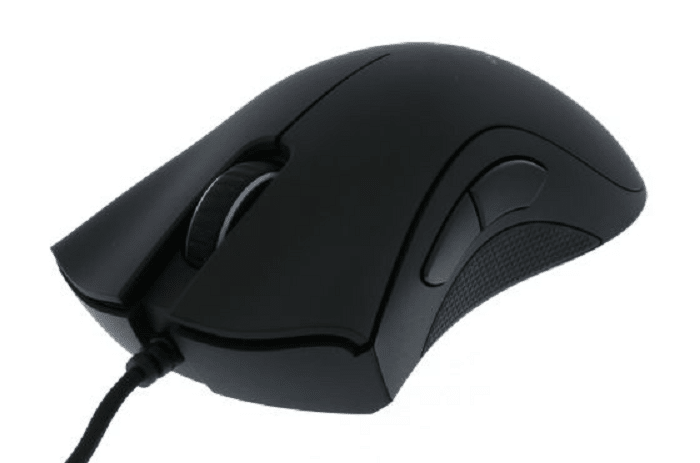 Razer DeathAdder Features
Ergonomic shape, favored by eSports athletes
The most precise optical sensor
Chroma customizable lighting
Razer DeathAdder Specifications
10,000dpi 4G optical sensor
Ergonomic right-handed design with textured rubber side grips
5 independently programmable Hyperesponse buttons
Razer Synapse enabled
Chroma customizable lighting
1000Hz Ultrapolling
300 inches per second/50g acceleration
Gold-plated USB connector
Seven-foot, lightweight, braided fiber cable
Approximate size: 127mm/5″ (Length) x 70mm/2.76″ (Width) x 44mm/ 1.73″ (Height)
Approximate weight: 105g/0.23lbs
Part Number RZ01-01210100-R3U1
The DeathAdder is packed with typical Razer High end features like a 10,000 dpi 4G optical sensor and ergonomic right hand design. Razer added 5 Hyperresponse buttons and each is independently programmable through Razer Synapse. The DeathAdder can pump 16.8 Million colors and color coordinate with other Chroma products on your desktop.  Featuring 1000 MHz Ultrapolling and 300 inch/s 50g acceleration the DeathAdder is not only precise but fast and deadly like it's namesake. The gold-plated connectors insure that no corrosion will interfere with your head shots and the 7 foot cloth braided mouse cord makes sure you won't run out of gaming room.
The NameSake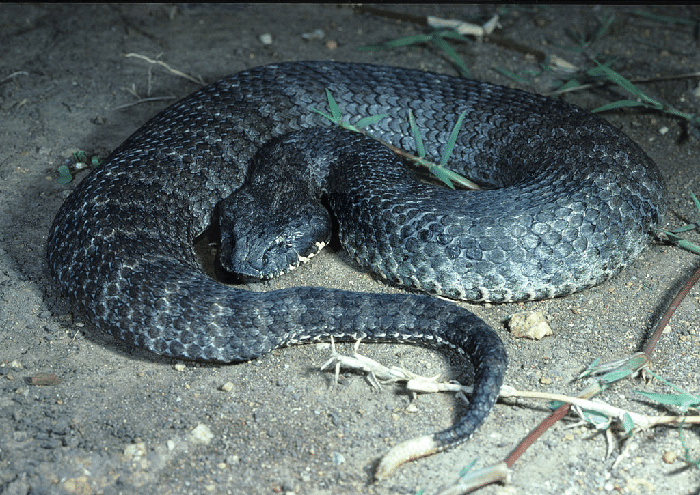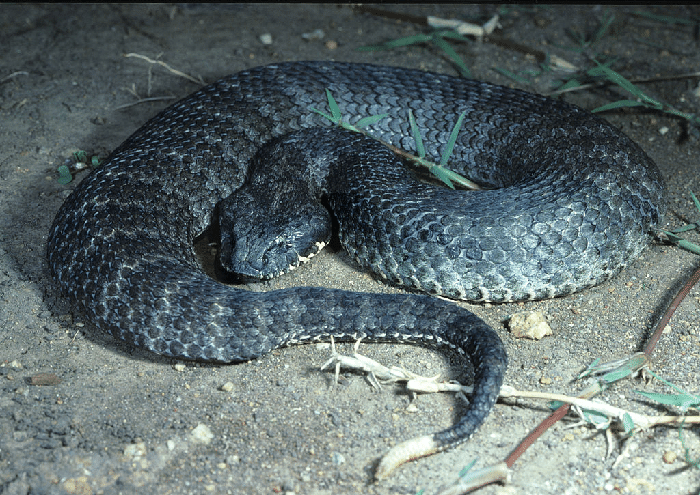 "The Commondeath adder venom contains highly toxic Neurotoxin which can cause paralysis or even death. It can deliver the fastest strike among all venomous snakes recorded in Australia. Common death adders eat small mammals and birds as a primary diet. Unlike other snakes, the common death adder lies in wait for its prey (often for many days) until a meal passes. It covers itself with leaves—making itself inconspicuous—and lies coiled in ambush, twitching its grub-like tail close to its head as a lure. When an animal approaches to investigate the movement, the death adder quickly strikes, injecting its venom and then waits for the victim to die before eating it." (source Wikipedia)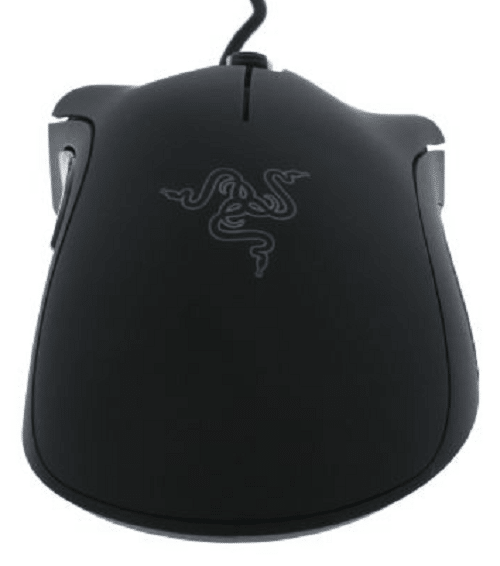 Much like its namesake the DeathAdder Chroma waits quietly on your desktop biding its time hidden quietly away from unsuspecting enemies then leaps forward with a 300 inch/s 10,000 DPI optical sensor unleashing it's fury on any that dare to lay in your path.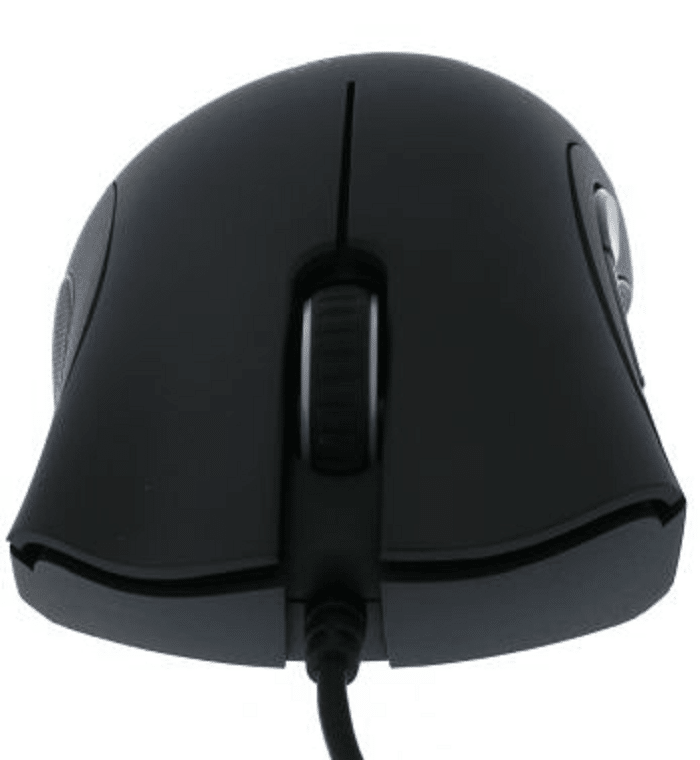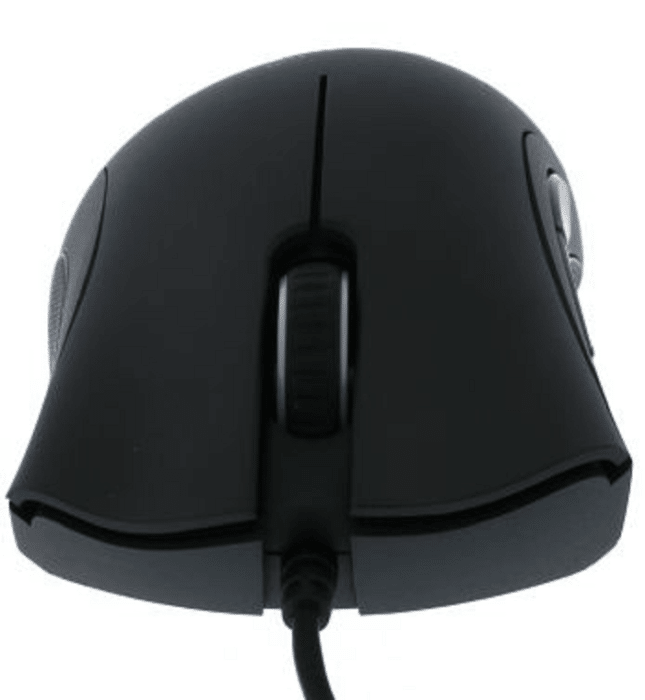 The controlling software Razer Synapse is capable of producing heatmapping and click stats to help you determine the most effective key mapping and help you understand the way you use the DeathAdder. Knowing your use patterns may allow you to improve on your key mapping and make the DeathAdder even deadlier. Saddled with pretty normal gaming mouse dimensions of 5(L) x 2.76(W) x 1.73(H) in / 127x70x44 mm the DeathAdder is made of hardened textured plastic with solid rubber anti-slip grips on the side. Two lighting zones on the DeathAdder, the Scroll wheel and the logo but keep in mind it's not just a pretty face, the 10,000 DPI optical sensor makes this one of the most precise mice on the planet.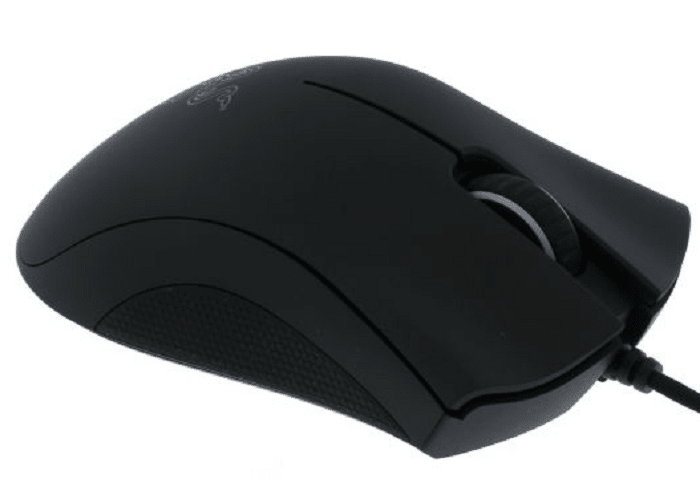 Unlike many mice the DeathAdder has a little flared area under the fingers which gives more room to comfortably rest your hand, while resting your hand on the hyper-response buttons it takes merely a breath to click one. With the 1000 MHz ultra polling the click is instantly translated into that headshot you have been looking for.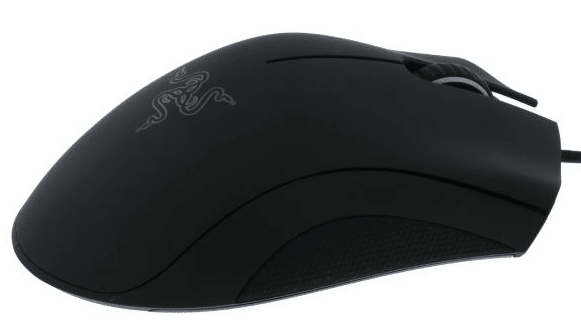 The DeathAdder has always been considered a claw and palm grip mouse but after hours of Elder Scrolls Skyrim amazingly enough we have little to no hand fatigue. On occasion we still find ourselves reaching for the Razer Lachesis which has more of a palm grip design. Take a look at the Lachesis in this archival photo to compare claw and palm grip mice.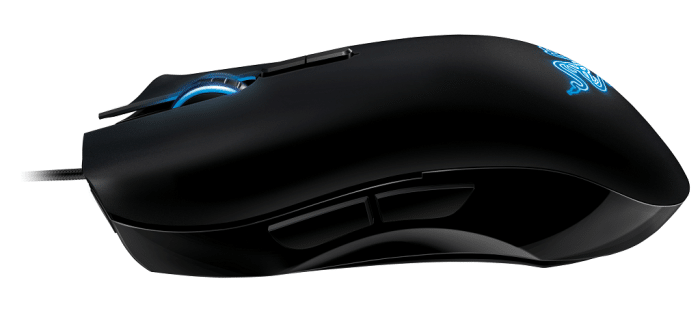 The Lachesis (in our humble opinions one of the best mice ever produced) has a flatter body with a wider finger flair, we have two at the lab that are in daily use and if anyone touches them they are subject to hand decapitation. (Well the sign at the door plainly states Razer Products for Lab Rats use only so visitors have been warned).