Final Thoughts & Conclusion
The G.SKILL Ripjaws 4 3000MHz kit is reasonably priced at $236.95 on Amazon, and that is its saving grace. Performance was high on the

charts, but we had our hands on the 2666MHz Ripjaws 4 kit and overclocking with it was a dream come true. The G.SKILL Ripjaws 4 3000MHz kit was a stubborn overclocker and only took a small BCLK overclock in the 100 MHz range. Even going as high as 1.5V with an IMC voltage over 1.3V and it still didn't respond to added voltages or loosened timings.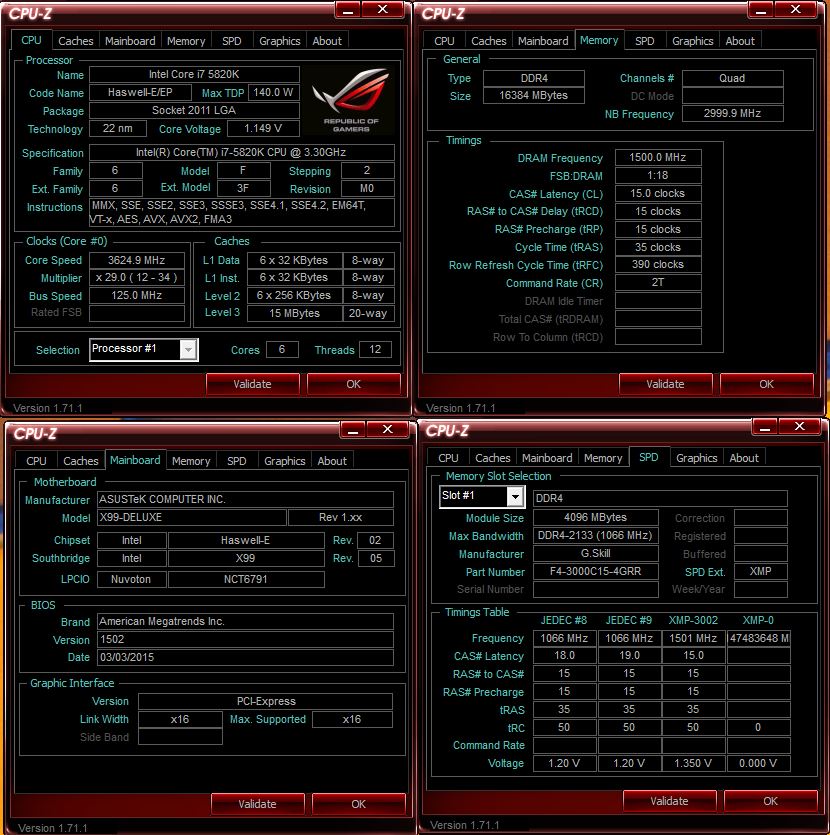 The JEDEC on the kit shows it at 2133 MHz at 18(or 19)-15-15 and the XMP shows it at 15-15-15 and 1.35V so we didn't expect it to be a very forgiving overclocker. Running at the XMP speed of 3000MHz, it doesn't need a lot of overclocking, but G.SKILL advertises "Extreme Speed In Overclocking", so that is going to knock the kit out of the Gold award region and into the Silver spectrum.
We like the kit and we love the price and performance, but G.SKILL is about overclocking. According to the included G.SKILL company advertising in the review, this kit provides "Extreme Speed in Overclocking", but a 100MHz BCLK overclock isn't extreme or even average for a DDR 4 kit, so that has to cost it a few points.
Would we recommend the kit for most end users looking for an easy 3000MHz kit? Heck yes we would, and at the $236.95 price it's still a bargain. For experienced overclockers looking for bragging rights, chances are the G.SKILL Ripjaws 4 2666MHz kit might be a better choice.
The Bear Facts: The G.SKILL Ripjaws 4 3000MHz kit provides great speeds and high performance at its price point. The $236.95 price is hard to beat for a 3000MHz kit and you'll be hard pressed to find anything less expensive. The Lifetime Warranty on the kit boosts its value but don't expect monster overclocking from the kit.
Pros
Cons

Beautiful Heat Spreaders
Tight CL 15 timings
Hassle Free XMP install (Bump your IMC Voltage a Little)
Limited Lifetime Warranty
Tech Support Was Fast And Spot On
Price ($236.95 Amazon)
Just A Dollar More ThAn The 2666 MHz Kit

Overclocking Is Out Of The Picture